NBA Daily Fantasy Basketball Recommendations for February 10 2020
The All-Star break is rapidly approaching, so let's try to take advantage of Monday's busy nine-game slate. Here are some players across the price scale to consider for your entry. Don't forget to sign up for our Newsletter and try our NBA Lineup Optimizer to help build a winning entry on FanDuel and DraftKings.
POINT GUARDS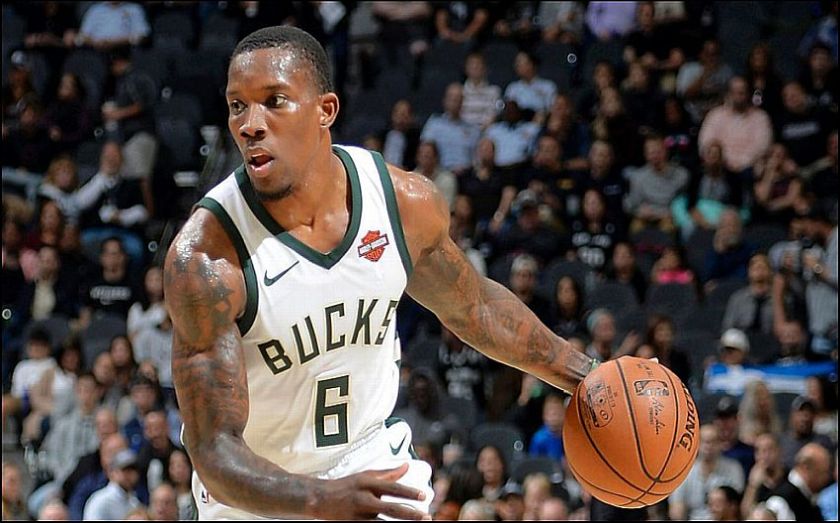 Eric Bledsoe, MIL vs. SAC
FanDuel = $6,700
DraftKings = $6,800
The key piece of news to watch for in this game is if Giannis Antetokounmpo will play. He's currently listed as questionable because of a personal matter. If he sits, then Bledsoe and Khris Middleton would be charged with leading the Bucks. The last game that Giannis missed, Bledsoe finished with 34 points, six rebounds and 10 assists against the Wizards.
Goran Dragic, MIA at GS
FanDuel = $5,400
DraftKings = $5,900
Injuries are front-and-center right now for the Heat. Jimmy Butler (shoulder) and Tyler Herro (foot) have both missed the last two games and might not be able to return for this contest, either. The first game that they missed, Dragic finished with 14 points, four rebounds, three assists and three steals against the Kings. He followed that up with 27 points, four rebounds, seven assists and a steal Sunday against the Blazers. The Warriors have the sixth-worst defensive rating in the league, which could mean another big night for Dragic.
SHOOTING GUARDS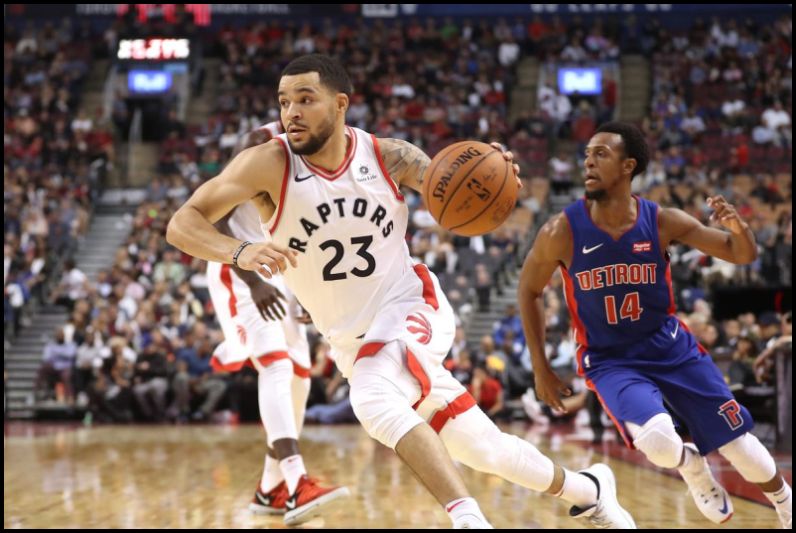 Fred VanVleet, TOR vs. MIN
FanDuel = $6,700
DraftKings = $7,600
Injuries are going to be a common theme of the night. The Raptors have been decimated by them for much of the season and are currently without Norman Powell (finger) and Marc Gasol (hamstring). To complicate matters, Kyle Lowry (neck) was unable to play Saturday and is listed as questionable for this game. If he sits again, VanVleet is in a great spot to succeed against the Timberwolves, who have allowed the fourth-most points per game.
Duncan Robinson, MIA at GS
FanDuel = $4,400
DraftKings = $5,200
It Butler and Herro are out again, Dragic isn't the only member of the Heat to target. Robinson has also stepped up the last two games with them sidelined, averaging 18.5 points, 5.5 rebounds, 4.5 assists and a staggering six three-pointers. The Warriors have allowed the second-highest three-point shooting percentage in the league, so look for Robinson to take advantage. Of note, he is only eligible at shooting guard on FanDuel since he is listed at small forward on DraftKings.
SMALL FORWARDS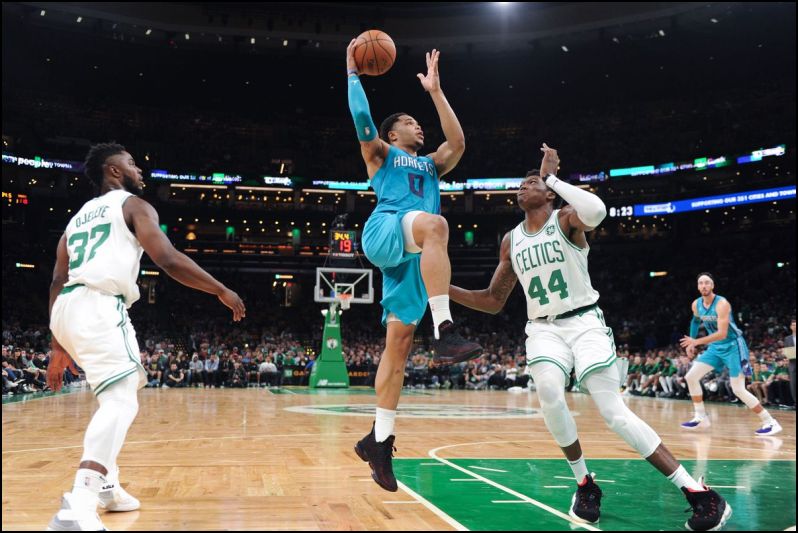 Miles Bridges, CHA at DET
FanDuel = $5,800
DraftKings = $6,200
The Hornets are going nowhere fast and were quiet at the trade deadline, so now they are starting to buy out some of their veterans. They have moved on from Marvin Williams and Michael Kidd-Gilchrist, freeing up more minutes for their young player. Bridges has been very busy of late, averaging 20.8 points, 7.6 rebounds and one steal over his last five games. The key is that he logged at least 34 minutes in each of those contests. Don't expect that to change moving forward.
Jae Crowder, MIA at GS
FanDuel = $4,200
DraftKings = $4,500
Talk about making an immediate impact with your new team. Crowder played 35 minutes off the bench against the Blazers on Sunday, finishing with 18 points, 11 rebounds, three assists, two steals and a block. While he was aided by Butler and Herro being out, Crowder is ticketed for a significant role off the bench, if not eventually moving into the starting five. If Butler and Herro are out again, he could be key at this price.
POWER FORWARDS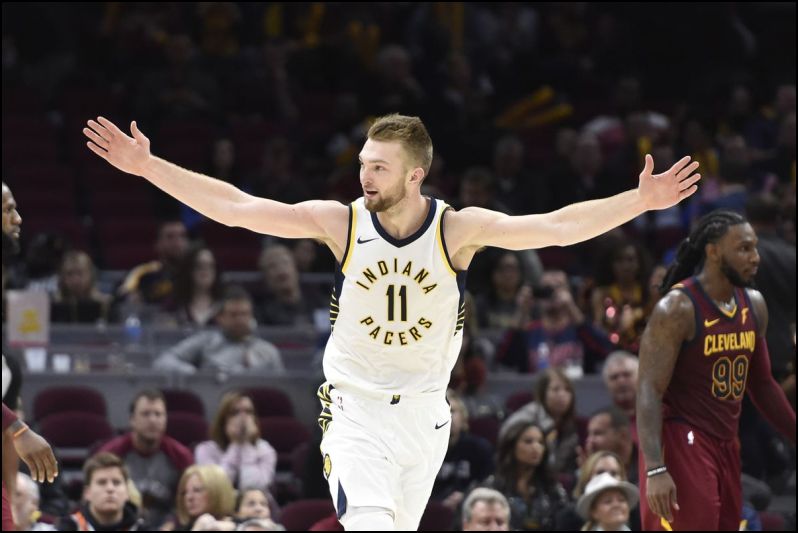 Domantas Sabonis, IND vs. BKN
FanDuel = $7,800
DraftKings = $9,600
We have two pretty contrasting prices here for Sabonis. As consistent as he is, paying his price tag on DraftKings might not be worth it. However, he's extremely appealing on FanDuel. The Nets have had no answer for him in their previous two meetings, leaving Sabonis to average 22.5 points, 13 rebounds and 3.5 assists.
Nemanja Bjelica, SAC at MIL
FanDuel = $5,800
DraftKings = $6,000
The Kings entered the season with a lot of depth up front, which made them a bit tricky to navigate in DFS. However, injuries and trades have thinned things out significantly. Bjelica has been able to log at least 32 minutes in back-to-back games and will likely play at least 30 minutes again here with Richaun Holmes (shoulder) still out. Across 22 games in which he has logged at least 30 minutes this season, Bjelica has averaged 16.5 points, 7.4 rebounds, 3.3 assists and one steal.
CENTERS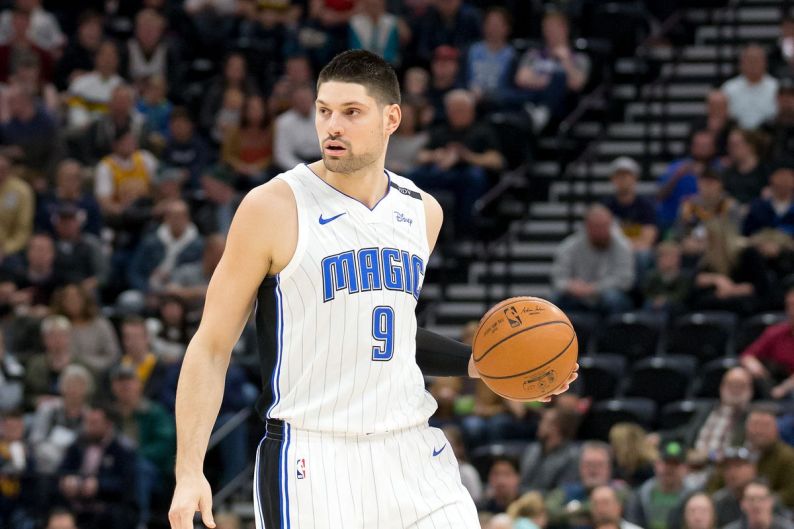 Nikola Vucevic, ORL vs. ATL
FanDuel = $8,600
DraftKings = $8,900
The Hawks are in a tough spot with such a quick turnaround after playing a double-overtime game against the Knicks on Sunday. They won't get Clint Capela (heel) back for this game either, leaving Dewayne Dedmon with the responsibility of trying to slow down Vucevic, who has scored at least 20 points in four of his last five games. Look for him to have a high floor in this contest, as well.
Marquese Chriss, GS vs. MIA
FanDuel = $5,800
DraftKings = $5,800
In terms of matchups, this one isn't great for Chriss with Bam Adebayo anchoring the paint for the Heat. However, the Warriors don't have many options up front anymore after trading away Willie Cauley-Stein and Omari Spellman, which leaves Chriss with added playing time moving forward. While it's unlikely that he will come close to matching the 26 points that he scored against the Lakers on Saturday, Chriss is still a viable target at this reasonable price.
Author Bio: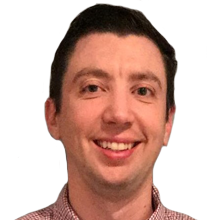 Mike has been covering fantasy sports since 2007, joining Lineup Lab in 2017. An avid player of both season-long fantasy leagues and DFS, Mike's work has appeared on numerous sites, including RotoWire, SportsLine and Sports Illustrated. He's also been featured on DraftKings' nightly show, The Sweat, and was a finalist for the 2018 FSWA Basketball Writer of the Year award. Follow Mike on Twitter @rotomikebarner.