NBA Daily Fantasy Basketball Recommendations for February 11 2020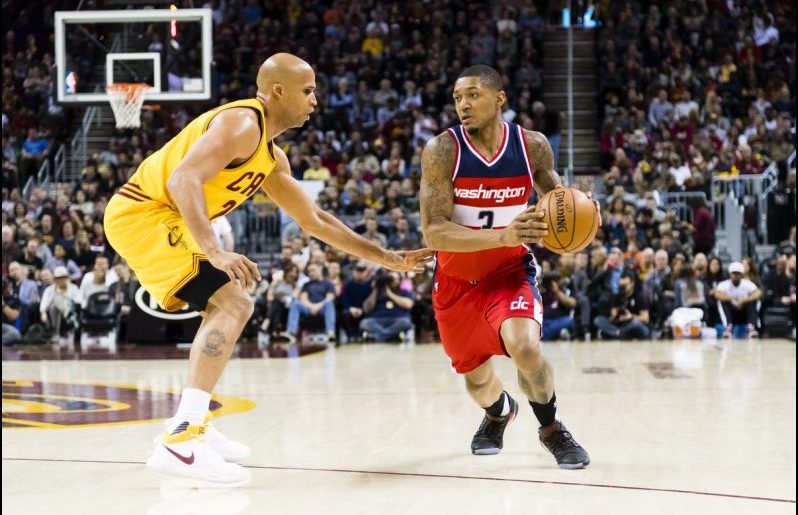 Tuesday brings a fairly quiet night in the NBA with only five games on the schedule. However, there is still a nice mix of high-priced stars and cheaper value plays in DFS. Let's discuss a couple of players at each position to pursue. Don't forget to sign up for our Newsletter and try our NBA Lineup Optimizer to help build a winning entry on FanDuel and DraftKings.
POINT GUARDS
Kemba Walker, BOS at HOU
FanDuel = $7,100
DraftKings = $7,700
This has the makings of one of the more entertaining games of the night. The Rockets have played at the second-fastest pace in the league and have gone small in an effort to continue to push the pace. Meanwhile, the Celtics have the third-best defensive rating and have enough talented smaller players to match up with the Rockets. Walker has scored at least 27 points in three of his last six games and could once again have a strong offensive showing.
Coby White, CHI at WAS
FanDuel = $4,100
DraftKings = $4,200
The Bulls don't really have many offensive weapons left right now because of injuries. The rookie White has certainly had his ups and downs, but when his shot is falling, he can put up points in a hurry. He has scored at least 11 points in three of the last four contests and could provide value against a Wizards team that has allowed the most points per game.
SHOOTING GUARDS
Bradley Beal, WAS vs. CHI
FanDuel = $9,800
DraftKings = $9,500
The Bulls are a mess defensively with Kris Dunn (knee) and Wendell Carter Jr. (ankle) out. That should be music to the ears of Beal, who has the seventh-highest usage rate (33.3 percent) in the league. He's been as hot as it gets lately, averaging 35.6 points, 4.1 rebounds, 5.9 assists and 1.2 steals across his last 10 games. Don't expect the Bulls to be able to slow him down.
Zach LaVine, CHI at WAS
FanDuel = $9,000
DraftKings = $8,200
Yes, another high-priced shooting guard. I like the idea of building my lineup around Beal and LaVine. LaVine has been nearly as potent as Beal, averaging 25.1 points, 4.9 rebounds, 4.9 assists and 1.4 steals across his last 10 contests. The last time we saw him face the Wizards, he recorded 30 points, seven rebounds and seven assists. There are enough cost-effective options at other positions to be able to roll with both LaVine and Beal while still not completely punting at any other spot.
SMALL FORWARDS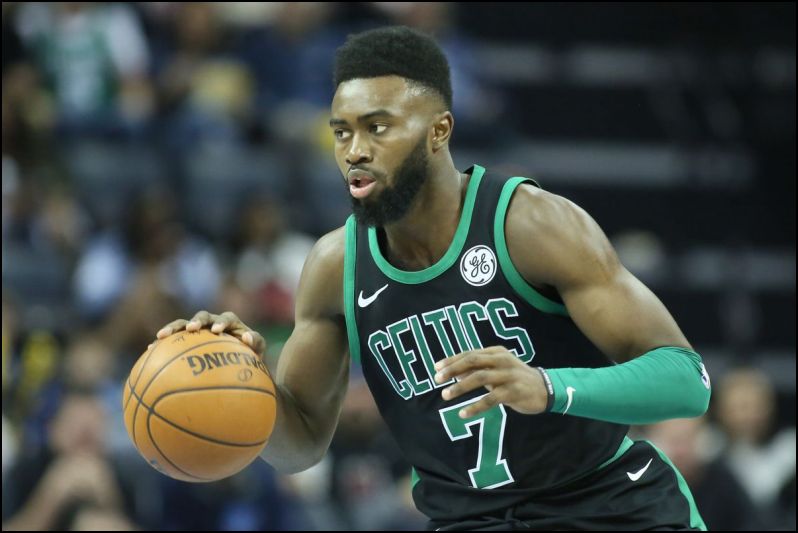 Jaylen Brown, BOS at HOU
FanDuel = $5,900
DraftKings = $6,600
Brown recently missed a game against the Hawks because of an ankle injury, but he returned and played 34 minutes Sunday against the Thunder. Expect him to play his normal allotment of minutes in this contest, as well. If you're looking for a cheaper option on the Celtics to gain some exposure to this matchup, it's going to be difficult to find a more appealing option than Brown. He's having a career season, averaging 20.2 points, 6.5 rebounds and 2.2 assists. Of note, he is only eligible at small forward on FanDuel since he is listed at shooting guard on DraftKings.
Chandler Hutchison, CHI at WAS
FanDuel = $4,600
DraftKings = $4,600
The Bulls' weakened depth chart has pushed Hutchison into the starting five. He's played well in that role through three games, averaging 12.7 points, 6.7 rebounds, two assists and 1.3 steals. That's even more impressive when you consider two of those matchups came against excellent defensive teams in the Raptors and Sixers. The same obviously can't be said for the porous Wizards' defense.
POWER FORWARDS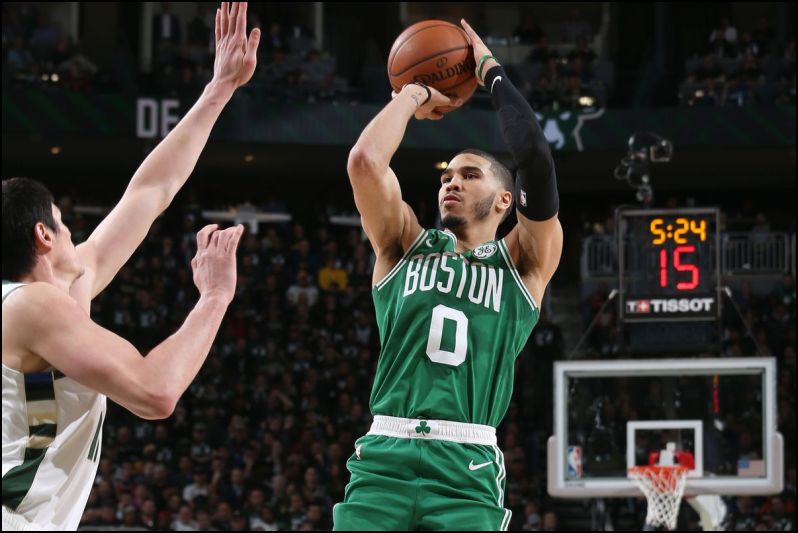 Jayson Tatum, BOS at HOU
FanDuel = $8,500
DraftKings = $8,400
Tatum is having a great season, but he's been especially hot of late by averaging 26.7 points, 6.8 rebounds, 3.3 assists and 1.3 steals over his last nine games. His 28.1 percent usage rate leads the Celtics and ranks him inside the top-25 in the league, overall. That leaves him with plenty of opportunities to provide value in this matchup, even considering his hefty price tag.
Davis Bertans, WAS vs. CHI
FanDuel = $5,800
DraftKings = $5,400
The Wizards were decimated by injuries up front earlier this season, which left Bertans with extended playing time. He's now made himself into an indispensable part of their rotation. Although Rui Hachimura and Moritz Wagner are finally healthy, Thomas Bryant (foot) is back on the shelf. That means Bertans should continue to play a lot moving forward. With the way the Bulls are struggling on defense, Bertans could provide a valuable performance from behind the arc.
CENTERS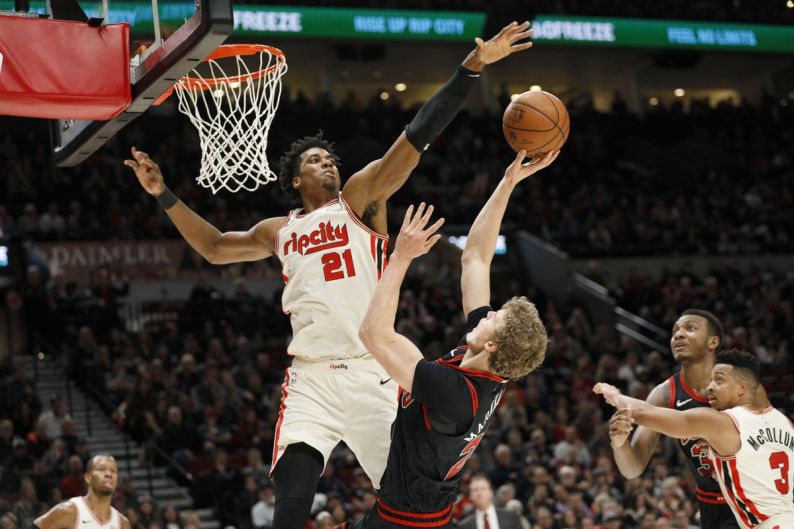 Hassan Whiteside, POR at NO
FanDuel = $8,800
DraftKings = $8,100
Whiteside is one of the more appealing center options whenever he is available on the slate. He's been posting monster double-doubles on an almost nightly basis, leaving him with averages of 15.7 points and 14.1 rebounds a game. Not only that, but he's averaged 3.1 blocks per contest. With so little size on the roster around him, look for Whiteside to continue to keep things rolling in this matchup.
Mortiz Wagner, WAS vs. CHI
FanDuel = $4,200
DraftKings = $4,300
Wagner logged 24 minutes against the Grizzlies on Sunday, which marked his most playing time since his return from injury. Although the Wizards lost, he did his part by posting 19 points, nine rebounds and two assists. With similar playing time likely on tap for this game, Wagner is a cheap center to consider if you want to fade Whiteside.
Author Bio: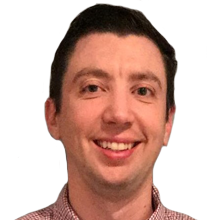 Mike has been covering fantasy sports since 2007, joining Lineup Lab in 2017. An avid player of both season-long fantasy leagues and DFS, Mike's work has appeared on numerous sites, including RotoWire, SportsLine and Sports Illustrated. He's also been featured on DraftKings' nightly show, The Sweat, and was a finalist for the 2018 FSWA Basketball Writer of the Year award. Follow Mike on Twitter @rotomikebarner.