NBA Daily Fantasy Basketball Recommendations for February 13 2020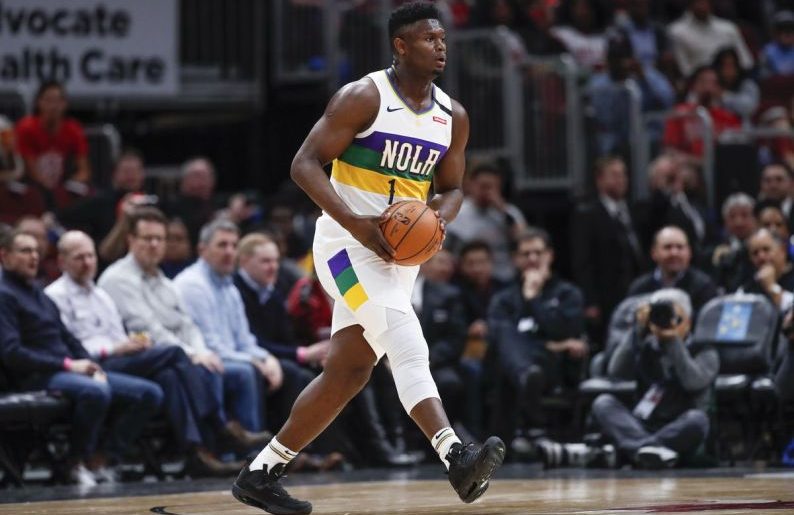 Thursday brings a difficult two-game slate in the NBA. Not only are we looking at limited options in DFS, but a key injury could also have a significant impact. Let's break it down, as things currently stand, by highlighting a couple of players to consider at each position. Don't forget to sign up for our Newsletter and try our NBA Lineup Optimizer to help build a winning entry on FanDuel and DraftKings.
POINT GUARDS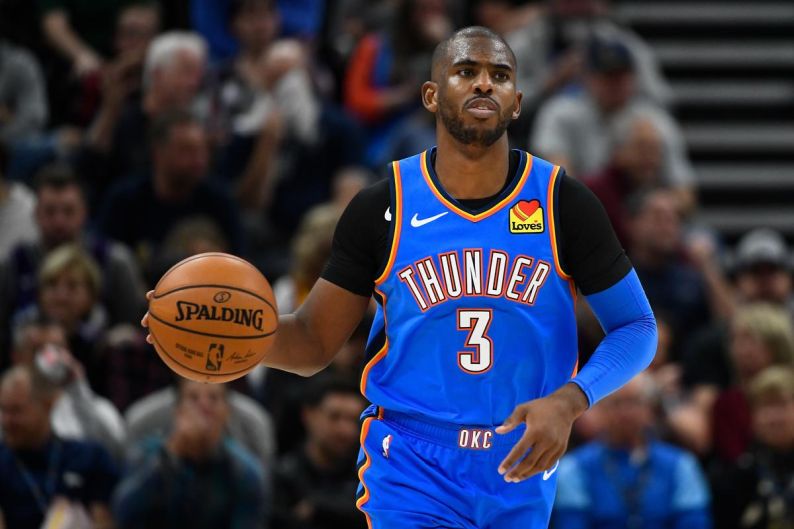 Chris Paul, OKC at NO
FanDuel = $7,800
DraftKings = $7,100
Paul's first season with the Thunder can be considered nothing other than a success so far. He's been able to stay healthy and has led them right into the thick of the playoff hunt. He's been particularly hot of late, averaging 21.5 points, 4.9 rebounds, seven assists and 1.5 steals across his last 11 games. The Pelicans have played at the third-fastest pace in the league, which should afford Paul with plenty of opportunities to provide value.
Lonzo Ball, NO vs. OKC
FanDuel = $6,600
DraftKings = $7,000
Ball didn't exactly thrive in the early stages of the season, but he's settled in with his new team to become a very productive player. Since returning to the starting five, he's averaged 13.3 points, 7.3 rebounds, 8.1 assists and 1.3 steals across 24 games. His scoring numbers might not always be there, but he can produce enough across the board to make him a great option at this reasonable price.
SHOOTING GUARDS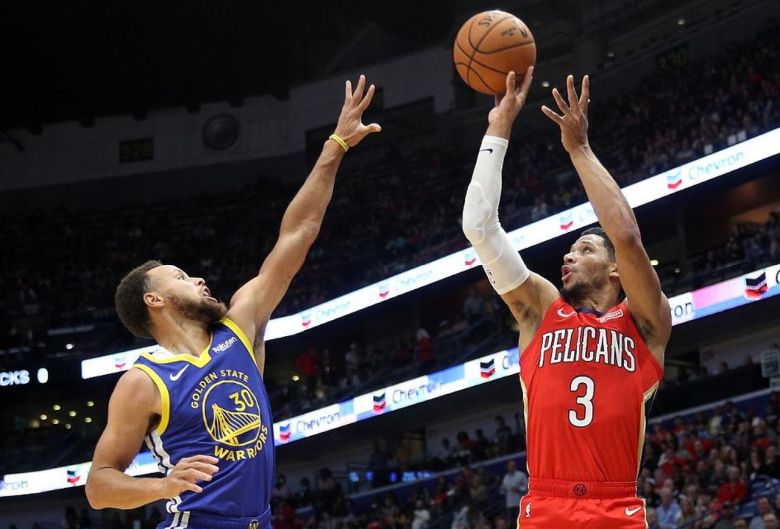 Josh Hart, NO vs. OKC
FanDuel = $5,000
DraftKings = $5,600
Shooting guard is a position in which you might be able to save some money. The key injury that I mentioned earlier is the status of Brandon Ingram (ankle), who is listed as questionable. He missed the Pelicans' last two games, which pushed Hart into the starting lineup. While Hart really stands out of Ingram sits again, he is still someone to consider even if Ingram does take the floor since he had averaged 10.2 points, 7.6 rebounds, two assists and 1.3 steals across his previous nine games off the bench.
JJ Redick, NO vs. OKC
FanDuel = $4,500
DraftKings = $4,400
Much like Hart, Redick would probably stand to see an increased role if Ingram is out. Also like Hart, Redick is still someone to consider even if Ingram does play. His stats haven't slipped much since moving to the bench with him averaging 15 points, 1.9 rebounds, two assists and 2.6 three-pointers across his last 10 games.
SMALL FORWARDS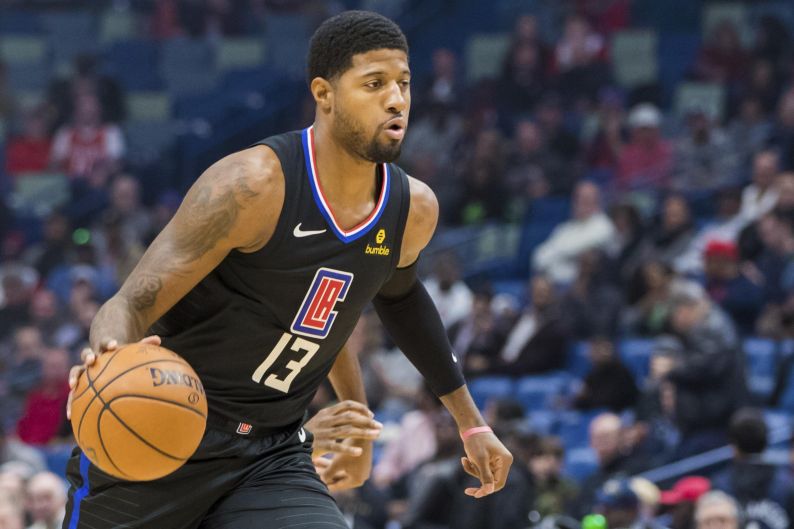 Paul George, LAC at BOS
FanDuel = $8,300
DraftKings = $7,900
It's been a down season for George, who has often battled injuries and is adjusting to sharing the stage with Kawhi Leonard. Still, averages of 22 points, 6.2 rebounds, four assists and 1.4 steals are nothing to scoff at. He logged 35 minutes against the Sixers on Tuesday, which is the most that he's played in a game since his most recent stint on the sidelines. That's encouraging for his prognosis moving forward.
Danilo Gallinari, OKC at NO
FanDuel = $6,100
DraftKings = $5,500
The Thunder may have flirted with trading Gallinari at the deadline, but that had more to do with his impending free agent status rather than his production. He's been a huge addition to the team, averaging 19.1 points and a career-high three three-pointers a game. With the Pelicans allowing the third-most points per game, this could be an ideal spot for Gallinari to thrive in the scoring column.
POWER FORWARDS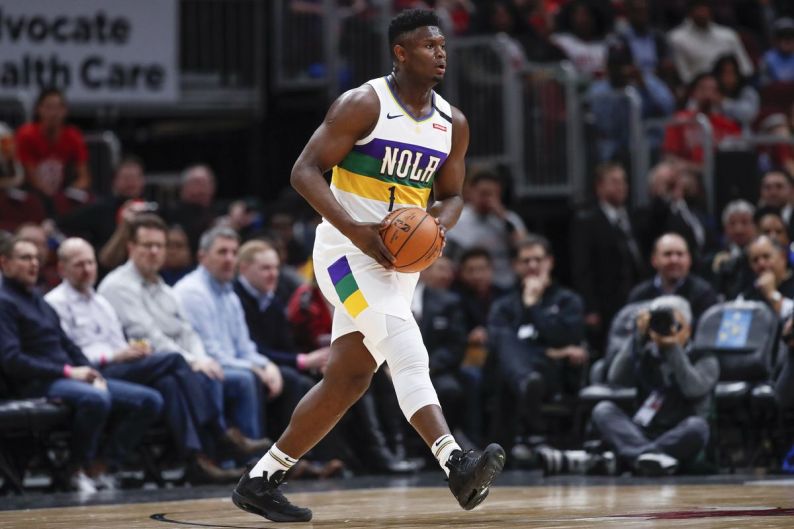 Zion Williamson, NO vs. OKC
FanDuel = $7,700
DraftKings = $7,800
Williamson steamrolled the Blazers on Tuesday, recording 31 points, nine rebounds, five assists and one steal. Not only was he 10-for-17 from the field, but he went 11-for-14 from the charity stripe. With Steven Adams presumably set to guard Derrick Favors, that would leave Gallinari to guard Williamson. Don't expect him to be able to match Williamson's physicality.
Nicolo Melli, NO vs. OKC
FanDuel = $4,000
DraftKings = $4,000
If Ingram is out, Melli might be worth a shot in tournament play at such a cheap price. He was a rebound shy of posting a double-double against the Blazers and recorded nine points and six rebounds with Ingram out Saturday against the Pacers. Playing time hasn't been easy for him to come by, but he has averaged 11.7 points, 5.4 rebounds and 1.1 steals across 11 games in which he has logged at least 20 minutes.
CENTERS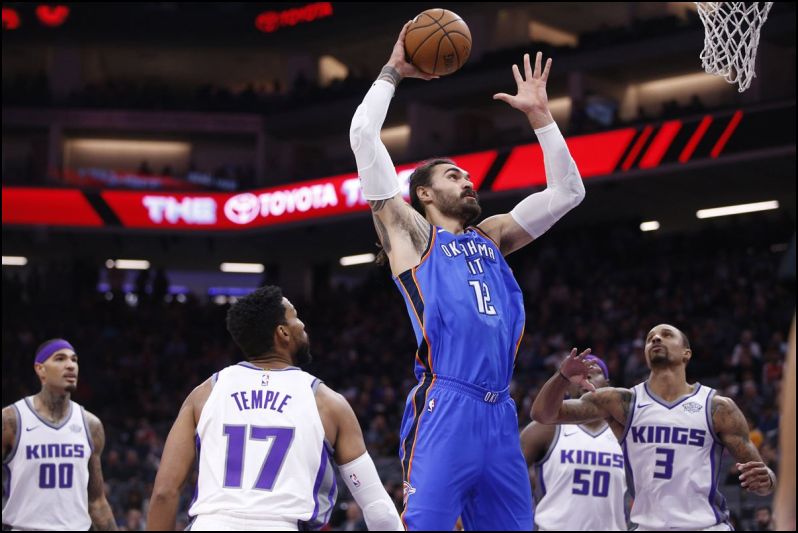 Steven Adams, OKC at NO
FanDuel = $5,400
DraftKings = $5,300
You won't need to spend much at center given the options. The Pelicans have plenty of size up front with Favors and Williamson, so expect Adams to be busy. It helps that he appears to be over his recent ankle injury, which has resulted in him logging at least 29 minutes in four straight games. During that stretch, he averaged nine points, 9.3 rebounds and 2.5 assists.
Daniel Theis, BOS vs. LAC
FanDuel = $5,300
DraftKings = $4,600
The Celtics not making a trade for a center at the deadline doesn't mean Theis is safe yet since they will probably be active in the buyout market. Still, that doesn't matter for this game. While his scoring upside isn't great, he's at least a threat to approach a double-double in his role as the starting center. Of note, he is only eligible at center on DraftKings since he is listed at power forward on FanDuel.
Author Bio: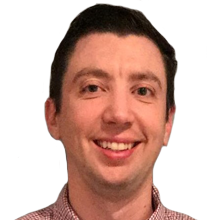 Mike has been covering fantasy sports since 2007, joining Lineup Lab in 2017. An avid player of both season-long fantasy leagues and DFS, Mike's work has appeared on numerous sites, including RotoWire, SportsLine and Sports Illustrated. He's also been featured on DraftKings' nightly show, The Sweat, and was a finalist for the 2018 FSWA Basketball Writer of the Year award. Follow Mike on Twitter @rotomikebarner.