NBA Daily Fantasy Basketball Recommendations for February 20 2020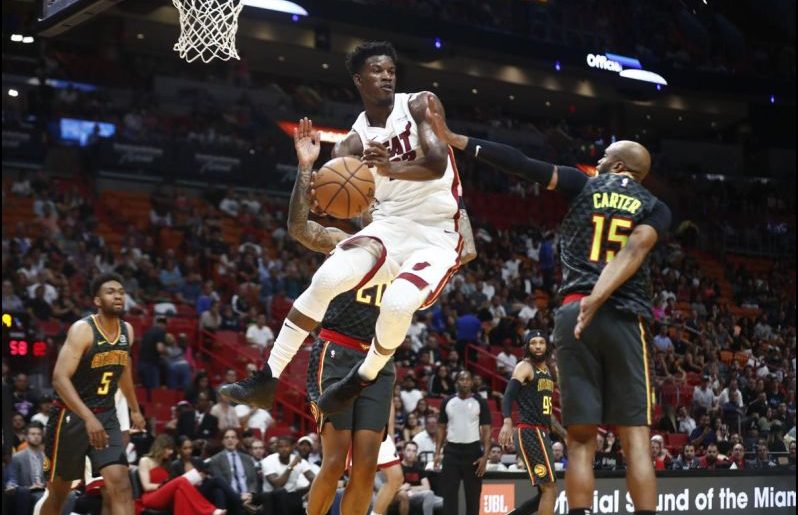 The NBA finally returns from the All-Star break to bring us a six-game slate Thursday. Let's try to start things off on the right foot in DFS by highlighting a couple of key players to target at each position. Don't forget to sign up for our Newsletter and try our NBA Lineup Optimizer to help build a winning entry on FanDuel and DraftKings.
POINT GUARDS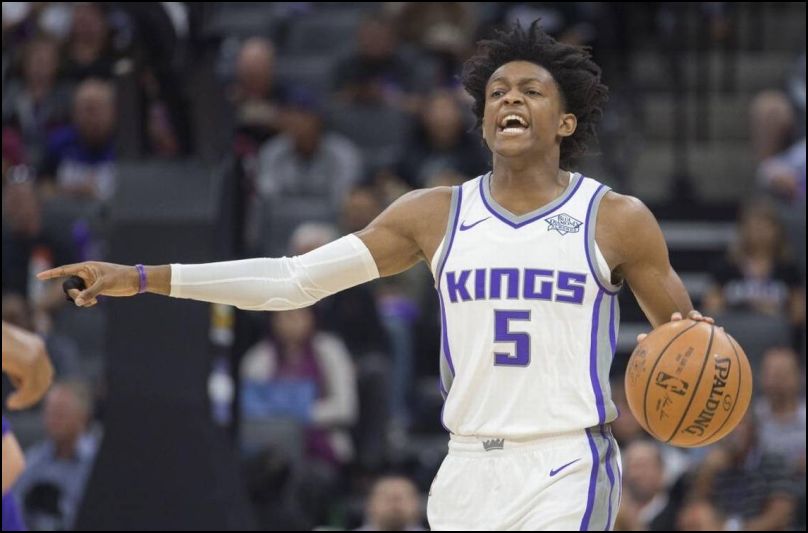 De'Aaron Fox, SAC vs. MEM
FanDuel = $7,800
DraftKings = $7,400
The All-Star break might have come at just the right time for Fox, who has shot 35.6 percent from the field across his last four games. That's rare for him considering he has shot 46.8 percent for the season. If he can get back on track in that department, this could end up being a huge night for him against the Grizzlies, who have played at the fifth-fastest pace in the league. The last time he faced them, he finished with 27 points, four rebounds, nine assists, five steals and two blocks.
Tomas Satoransky, CHI vs. CHA
FanDuel = $5,300
DraftKings = $5,000
Reinforcements might be coming soon for the Bulls, but they won't be in this game. In fact, Wendell Carter Jr. (ankle), Otto Porter Jr. (foot), Kris Dunn (knee), Chandler Hutchison (shoulder) and Denzel Valentine (hamstring) have all been ruled out. That should leave Satoransky with a heavy dose of playing time, making him a viable target since the Hornets have the fifth-worst defensive rating in the league.
SHOOTING GUARDS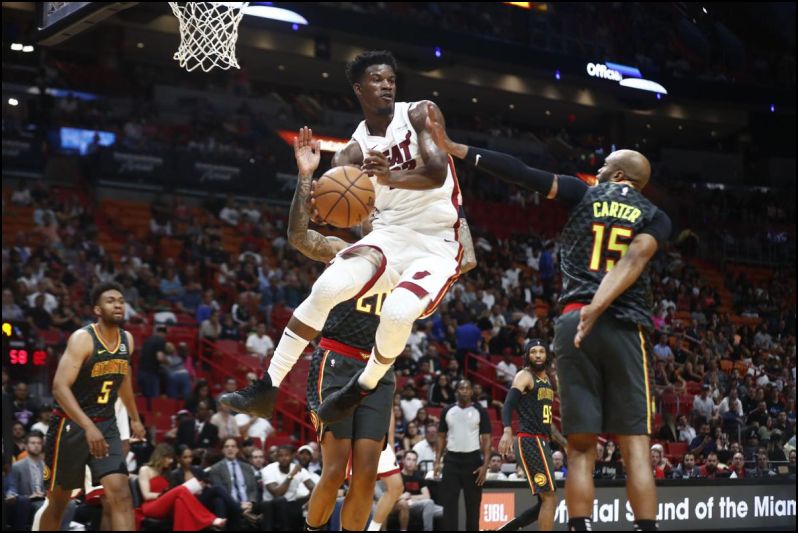 Jimmy Butler, MIA at ATL
FanDuel = $8,100
DraftKings = $7,900
This might seem like a mismatch, but the Heat have struggled on the road, so the Hawks might actually be able to keep things close. That could be huge for Butler, who returns from the break healthy and ready to lead the Heat on a run to the playoffs. He's been extremely productive over his three previous meetings with the Hawks this season, averaging 15.3 points, 10.7 rebounds, 7.7 assists, three steals and one block.
Damion Lee, GS vs. HOU
FanDuel = $4,900
DraftKings = $5,200
Lee stands out at such a reasonable price on both sites. With the Warriors' limited depth chart and the Rockets playing small, Lee should be on the floor a lot in this contest. The last time we saw him against the Rockets, he produced 22 points, 15 rebounds, four assists and three steals across 31 minutes. If you're looking to save money at shooting guard while still receiving significant upside, Lee is your man.
SMALL FORWARDS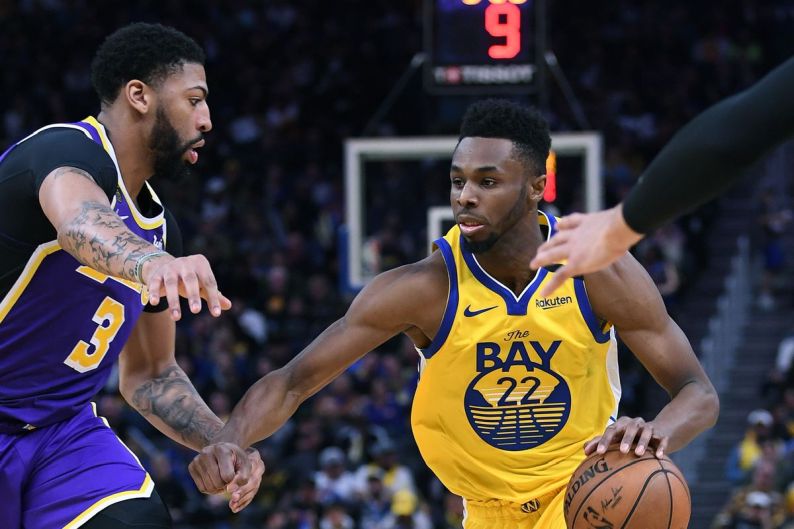 Andrew Wiggins, GS vs. HOU
FanDuel = $7,500
DraftKings = $7,600
Wiggins finds himself in an ideal situation with the Warriors. With Stephen Curry (hand) and Klay Thompson (knee) out, the bulk of the scoring responsibilities have been placed squarely on his shoulders. Despite having to adjust to his new surroundings, he's averaged 23 points, 2.7 rebounds, four assists, 2.3 steals and 1.7 blocks with his new team. Add in the Rockets playing at the second-fastest pace and Wiggins has the potential to provide another excellent stat line.
Jae Crowder, MIA at ATL
FanDuel = $4,500
DraftKings = $5,000
With the Hawks allowing the second-most points per game, Butler certainly isn't the only member of the Heat worth pursuing. If you want some exposure to them without doing damage to your budget, Crowder is worth a look. He's scored at least 15 points in all three games since joining the team and should continue to be in line for added playing time with Meyers Leonard (ankle) and Tyler Herro (foot) still out.
POWER FORWARDS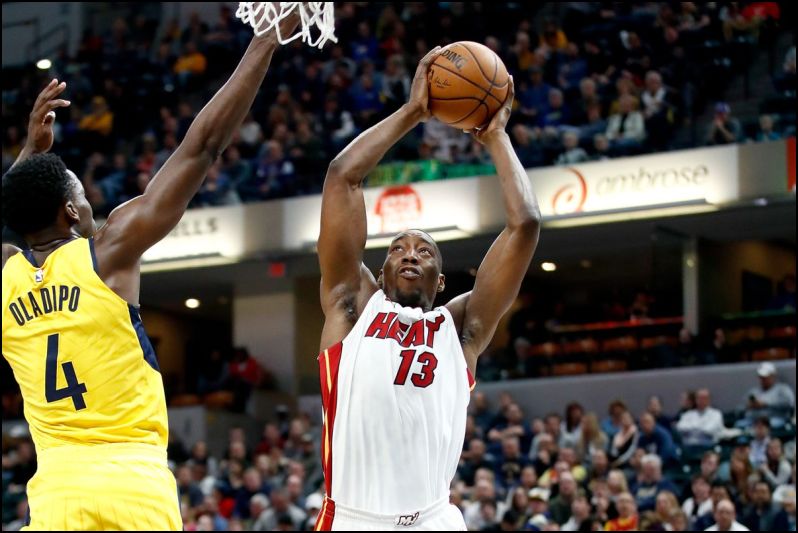 Bam Adebayo, MIA at ATL
FanDuel = $8,500
DraftKings = $7,800
The Hawks made a big move at the deadline to set them up at center for years to come by trading for Clint Capela (heel). However, he has still yet to make his debut with the team and is considered to be weeks away from returning from injury. That means the Hawks will continue to be thin up front, which is one of the main reasons why Adebayo was able to average 19.7 points, nine rebounds, seven assists, 1.7 steals and 1.7 blocks against them in three previous meetings. Of note, he is only eligible at power forward on FanDuel since he is listed at center on DraftKings.
Robert Covington, HOU at GS
FanDuel = $6,000
DraftKings = $5,500
A lot of the talk around the Rockets moving to a small lineup has been focused around P.J. Tucker's ability to guard larger players. However, Covington and his defensive prowess are likely going to be just as important. He's already flashed his ability to contribute in multiple areas, averaging 12.3 points, 6.3 rebounds, 1.8 steals and 1.8 blocks through four games with the team. The Warriors enter this matchup with the seventh-worst defensive rating, so look for Covington to take advantage.
CENTERS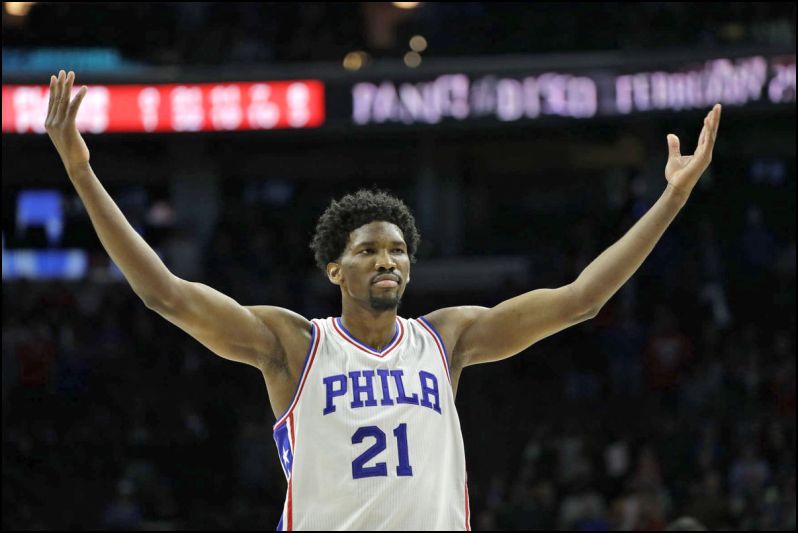 Joel Embiid, PHI vs. BKN
FanDuel = $9,600
DraftKings = $9,000
Anytime Embiid faces the Nets, he's going to be one of the top options in DFS. Across four games against them last season, he averaged 30 points, 14.3 rebounds, five assists, 1.3 blocks and one steal. He's been sidelined for each of the three previous times the Sixers faced the Nets this season, so expect him to finally be able to take advantage of this favorable matchup now that he is healthy.
Dewayne Dedmon, ATL vs. MIA
FanDuel = $4,900
DraftKings = $4,800
The impact of Capela being out means Dedmon will continue to start at center for the Hawks. Although facing Adebayo is a tough task, Dedmon is still going to play enough to make him worth considering at this price. Over his first three games since being acquired from the Kings, Dedmon has averaged 10.3 points, seven rebounds, one steal and 3.3 blocks.
Author Bio: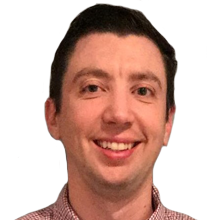 Mike has been covering fantasy sports since 2007, joining Lineup Lab in 2017. An avid player of both season-long fantasy leagues and DFS, Mike's work has appeared on numerous sites, including RotoWire, SportsLine and Sports Illustrated. He's also been featured on DraftKings' nightly show, The Sweat, and was a finalist for the 2018 FSWA Basketball Writer of the Year award. Follow Mike on Twitter @rotomikebarner.