NBA Daily Fantasy Basketball Recommendations for February 3 2020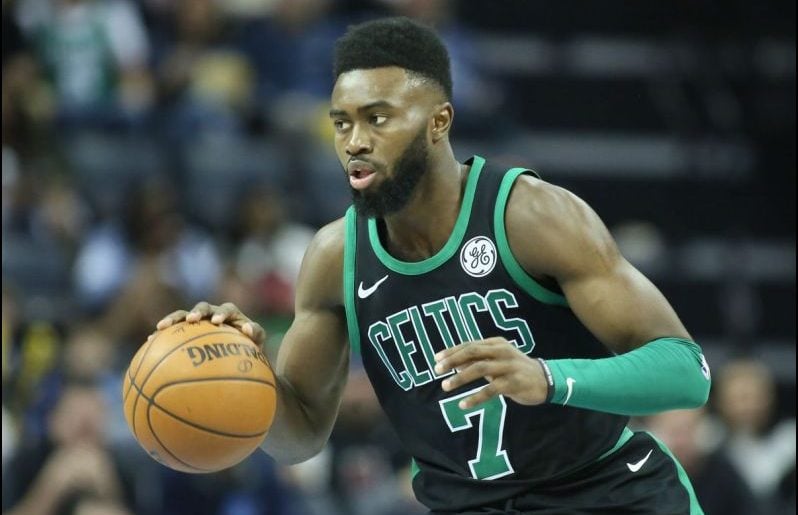 The NBA will embark on the last full week before the All-Star break with 10 games on the schedule Monday. That leaves us with a ton of options to wade through in DFS, so let's highlight a couple that stand out at each position. Don't forget to sign up for our Newsletter and try our NBA Lineup Optimizer to help build a winning entry on FanDuel and DraftKings.
POINT GUARDS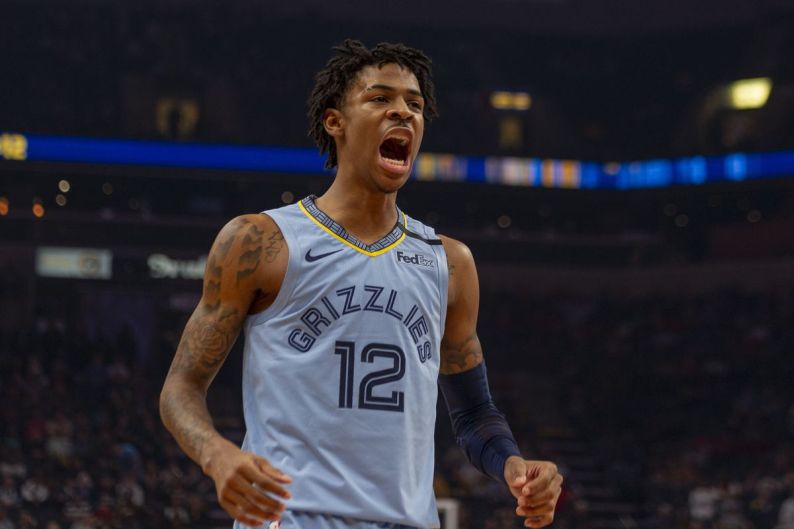 Ja Morant, MEM vs. DET
FanDuel = $7,300
DraftKings = $6,800
Deploying Morant at home is usually a recipe for success. He is averaging 19 points, 3.8 rebounds, 7.2 assists and 1.5 steals a game there compared to 15.5 points, 2.9 rebounds, 6.9 assists and 0.6 steals on the road. The Grizzlies have played at the third-fastest pace in the league and the Pistons are inside the bottom-10 in defensive rating, so Morant has plenty of upside here.
Reggie Jackson, DET at MEM
FanDuel = $4,500
DraftKings = $4,700
Derrick Rose left Sunday's game against the Nuggets with a groin injury, so don't be surprised if he sits out here. Not only is it the second game of a back-to-back, but the Pistons have reportedly been shopping him before the trade deadline, so they don't want to risk further injury. Jackson would probably start in his absence, although we need to make sure he isn't rested for this game, either. If both Rose and Jackson sit, then Bruce Brown becomes an extremely appealing option.
SHOOTING GUARDS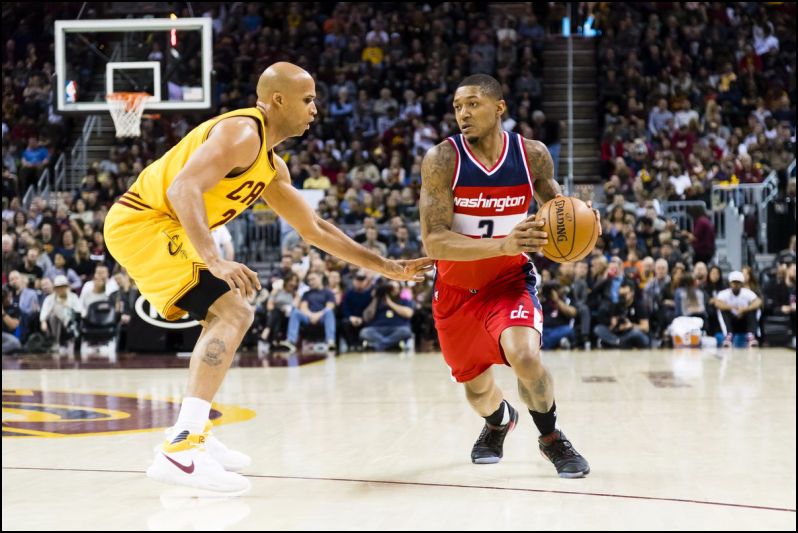 Bradley Beal, WAS vs. GS
FanDuel = $10,500
DraftKings = $10,100
Beal has been in attack mode, averaging 16.5 free throw attempts over the last four games. He converted 84.8 percent of those attempts, which is right on track with his season average. He hasn't been just a scorer, though, also averaging 4.5 rebounds, 5.8 assists, 1.3 steals and 1.3 blocks during that stretch. Combine the Wizards playing at the sixth-fastest pace with the Warriors posting the seventh-worst defensive rating and Beal's upside is through the roof.
Spencer Dinwidde, BKN vs. PHO
FanDuel = $7,100
DraftKings = $8,000
The Nets will once again be without the services of Kyrie Irving (knee), who will be out for at least the next week. That puts the bulk of the scoring load back on the shoulders of Dinwiddie, who has averaged a career-high 21.5 points per game in large part because of Irving missing so much time. If you don't want to pay up for Beal, Dinwiddie is a great alternative to pursue.
SMALL FORWARDS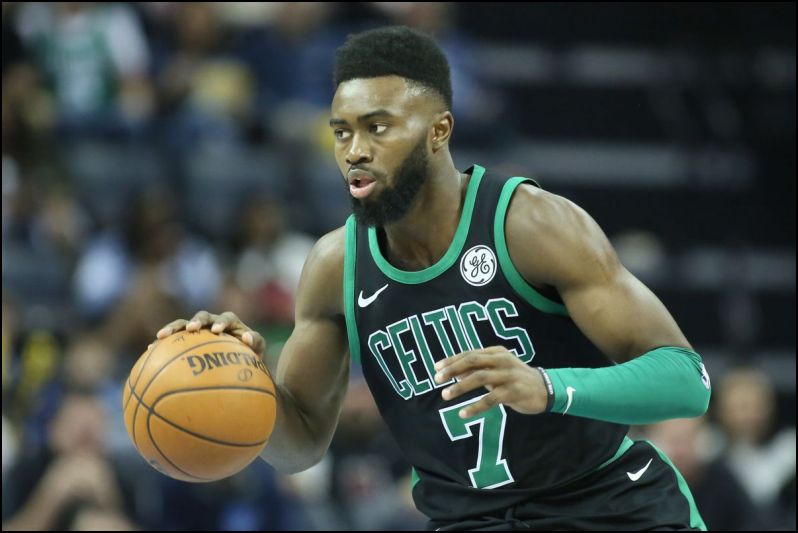 Jaylen Brown, BOS at ATL
FanDuel = $6,800
DraftKings = $7,600
This would have already been a great matchup to deploy Brown in DFS considering the Hawks have allowed the second-most points per game in the league. What makes him even more appealing is that Kemba Walker (knee) will be out. Brown's usage rate for the season is 24.6 percent, but it's 26.6 percent when Walker isn't on the floor. He's one of my favorite options for this slate, regardless of position.
Alec Burks, GS at WAS
FanDuel = $5,100
DraftKings = $5,300
The key bit of news to monitor for this game is the status of D'Angelo Russell (quad), who is listed as questionable. With the Warriors going nowhere fast and the possibility that they trade Russell, they might decide to be cautious and sit him out. If he sits, Burks would become one of the Warriors' primary scoring options in a great matchup against a Wizards team that has allowed the most points per game. Of note, he is only eligible at small forward on FanDuel since he is listed at point guard and shooting guard on DraftKings.
POWER FORWARDS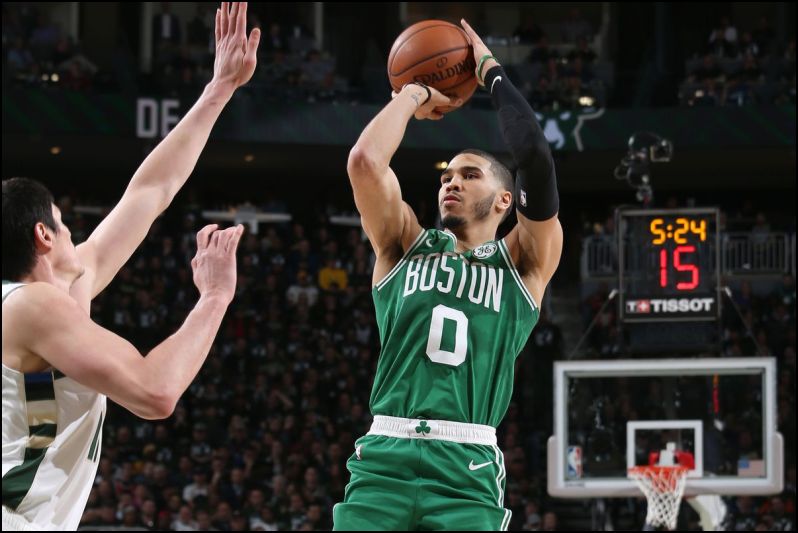 Jayson Tatum, BOS at ATL
FanDuel = $7,900
DraftKings = $7,500
Brown isn't the only player who will receive a boost with Walker out. Tatum's usage rate for the season is 27.9 percent, but it jumps up to 32.6 percent when Walker isn't on the floor. The Hawks also lack size and talent up front outside of John Collins, so look for Tatum to thrive.
Larry Nance Jr., CLE vs. NY
FanDuel = $4,900
DraftKings = $5,400
This could be a big week for Nance with the trade deadline looming Thursday. As things currently stand, he'll continue to come off the bench Monday against the Knicks. However, that didn't stop him from posting 12 points and 10 rebounds across 28 minutes when these two teams met a couple of weeks ago. He's cheap enough to still have the potential to provide value.
CENTERS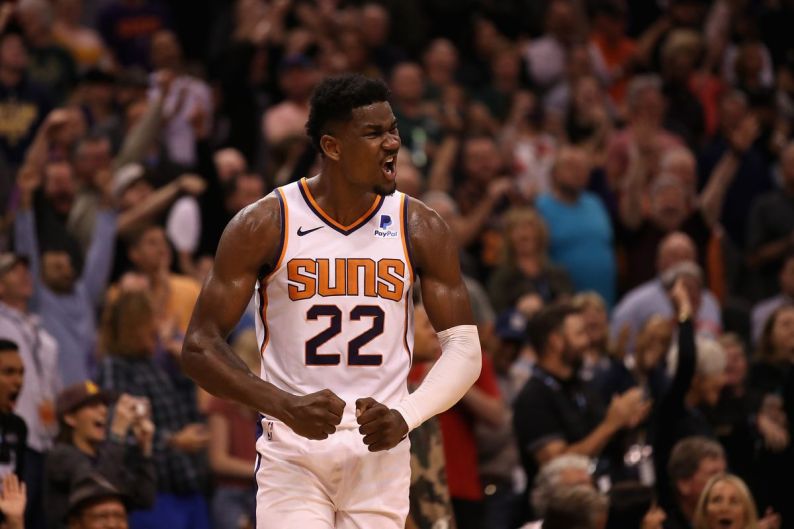 Deandre Ayton, PHO at BKN
FanDuel = $8,300
DraftKings = $7,700
Rolling with centers against the Nets is usually a sound strategy. They've allowed the second-most DraftKings points per game and the seventh-most FanDuel points per game to the position. Ayton is already on top of his game right now with averages of 20.1 points, 12.3 rebounds, one steal and 1.3 blocks across his last nine contests, so don't be afraid to pay up to get him into your entry.
Tristan Thompson, CLE vs. NY
FanDuel = $4,900
DraftKings = $5,300
Playing time hasn't been easy for Thompson to come by lately. In fact, he's only averaged 25 minutes across the last six games. He did face some teams that don't have a ton of size during that stretch, including the Wizards, Bulls and Warriors. That won't be the case against the Knicks, who continue to deploy their crowded front court. When these two teams met two weeks ago, Thompson posted 13 points and 22 rebounds over 35 minutes. Nance and Kevin Love both played in that game, as well, so it wasn't as if he was aided by a limited depth chart. Taking a chance that he plays more in their rematch could pay off based on his cheap price.
Author Bio: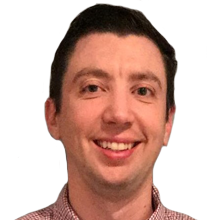 Mike has been covering fantasy sports since 2007, joining Lineup Lab in 2017. An avid player of both season-long fantasy leagues and DFS, Mike's work has appeared on numerous sites, including RotoWire, SportsLine and Sports Illustrated. He's also been featured on DraftKings' nightly show, The Sweat, and was a finalist for the 2018 FSWA Basketball Writer of the Year award. Follow Mike on Twitter @rotomikebarner.