NBA Daily Fantasy Basketball Recommendations for February 4 2020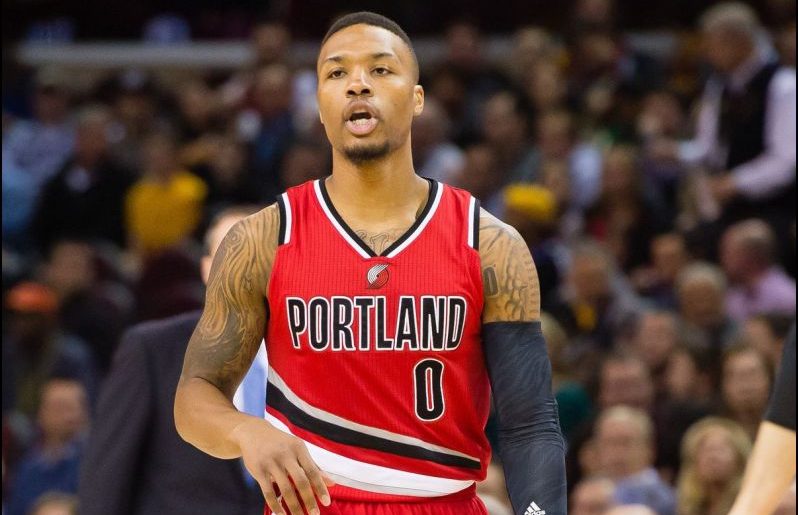 After a busy Monday, we don't have a ton of action Tuesday with only four games in the NBA. However, there is still money to be won in DFS, so let's highlight a couple of players at each position to consider. Don't forget to sign up for our Newsletter and try our NBA Lineup Optimizer to help build a winning entry on FanDuel and DraftKings.
POINT GUARDS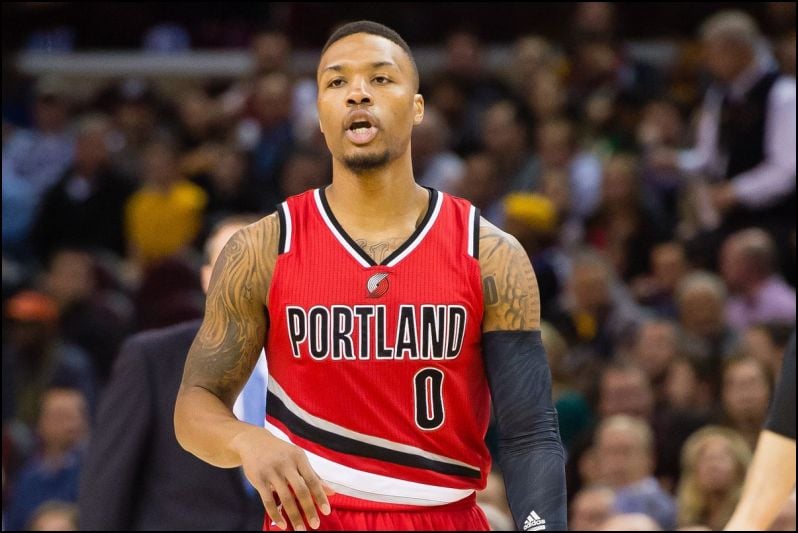 Damian Lillard, POR at DEN
FanDuel = $10,900
DraftKings = $10,300
It's really tough to fade Lillard right now, even considering his rising price tag. Across the last six games, he's averaged 48.8 points, 7.2 rebounds, 10.2 assists, 1.2 steals and 8.2 three-pointers. That's insane. He's not just steamrolling bad teams, either, sine five of those games came against the Mavericks, Pacers, Rockets, Lakers and Jazz. His price on DraftKings is a little more reasonable compared to the other stars that are available for this slate, but he's a great option on FanDuel, as well.
Monte Morris, DEN vs. POR
FanDuel = $5,000
DraftKings = $5,900
The key piece of news that we'll need to monitor here is the status of Jamal Murray (ankle), who is listed as questionable. He's missed 10 straight games, but I think he sits out here too. The Nuggets are scheduled to play again Wednesday, so it would seem unlikely that they would play him in both games of a back-to-back set immediately upon his return, anyways. If he sits, Morris should be on your radar considering the Blazers have the fifth-worst defensive rating in the league.
SHOOTING GUARDS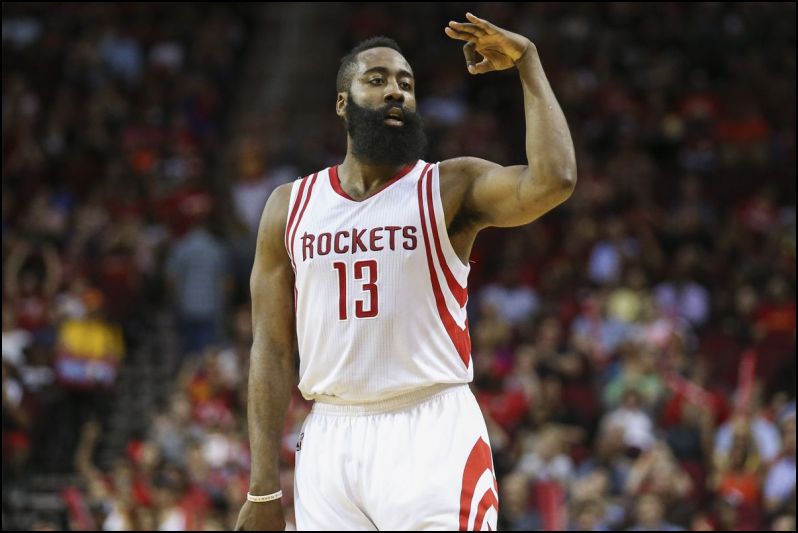 James Harden, HOU vs. CHA
FanDuel = $11,600
DraftKings = $12,000
It's going to be difficult to decide which star to deploy in your lineup. Harden seems to be back on track after posting a couple of monster stat lines, including when he recorded 40 points, 10 rebounds and nine assists against the Pelicans on Sunday. To further tip the scales in his favor, Clint Capela (heel) has already been ruled out for this game and Russell Westbrook (thumb) is listed as doubtful. Going with Lillard might be wise based on the savings, but I'm not going to argue against rolling with Harden instead.
Ben McLemore, HOU vs. CHA
FanDuel = $3,800
DraftKings = $3,400
McLemore could prove to be a key player on this slate. With so many expensive stars, rolling with him at this significant discount can really help your budget. He should be in line for more shot attempts with Westbrook out, which is key since the Hornets have the fourth-worst defensive rating.
SMALL FORWARDS
Giannis Antetokounmpo, MIL at NO
FanDuel = $11,500
DraftKings = $11,400
Here we go with another top-tier option to ponder. This should be a high-scoring affair with both the Bucks and the Pelicans ranked inside the top-five in pace of play. It could also be fairly close with the Pelicans' roster back at full strength. I could go on for days with insane Giannis stats, but maybe the most important is his league-leading 38 percent usage rate.
Trevor Ariza, POR at DEN
FanDuel = $4,500
DraftKings = $4,800
Ariza could be another key cost-saving player to deploy. While his results have been a bit up and down since joining the Blazers, he's averaged 34 minutes a night. He's likely locked into heavy playing time moving forward, which leaves him with a relatively high floor given his price.
POWER FORWARDS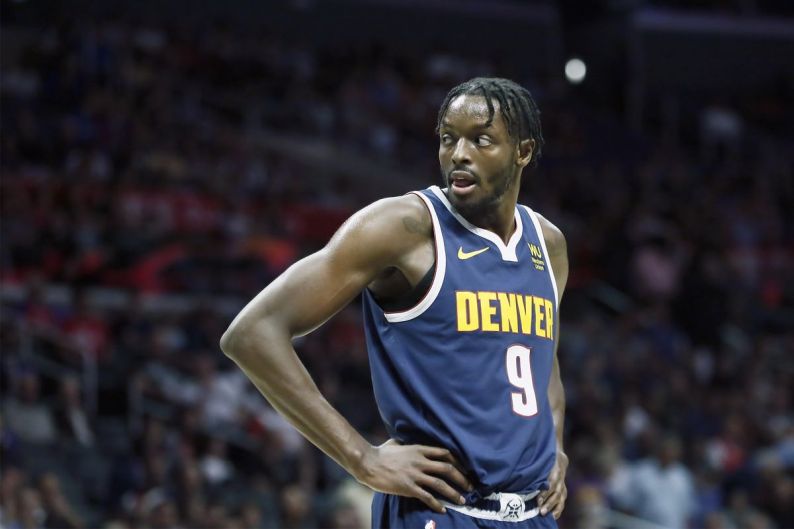 Jerami Grant, DEN vs. POR
FanDuel = $6,100
DraftKings = $5,700
Injuries continue to decimate the Nuggets up front with Paul Millsap (knee), Mason Plumlee (foot) and Michael Porter Jr. (ankle) all still out. They have leaned heavily on Grant with so many players sidelined, leaving him to average 35 minutes across their last nine games. He's cashed in by averaging 16.8 points, 5.4 rebounds, 1.9 assists, 1.3 steals and 1.8 blocks during that stretch.
Danuel House Jr., HOU vs. CHA
FanDuel = $5,100
DraftKings = $5,100
It's no secret that the Rockets like to use small lineups. With Capela out, they've taken that strategy to an entirely different level. House has replaced him in the starting five, leaving P.J. Tucker to play center. That's right, 6'6″ Tucker is playing center. Anyways, the good news for House is that with added playing time, he's been able to average 15.7 points, 8.7 rebounds and 2.7 steals across three starts. Of note, he is only eligible at power forward on DraftKings since he is listed at small forward on FanDuel.
CENTERS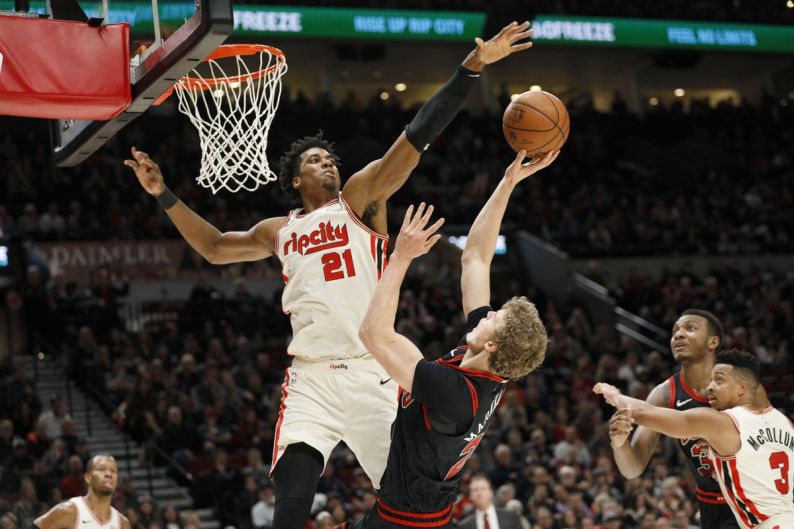 Hassan Whiteside, POR at DEN
FanDuel = $9,100
DraftKings = $8,500
Expect Nikola Jokic to be a popular option at center, especially if Murray is out again. However, it might not be a bad idea to fade him and go with the cheaper Whiteside. He continues to steamroll the league, averaging 17.7 points, 14.9 rebounds and 4.1 blocks over his last nine games. Across two previous meetings with the Nuggets this season, he's averaged 24.5 points, 15 rebounds and three blocks.
Brook Lopez, MIL at NO
FanDuel = $5,800
DraftKings = $5,300
There aren't many cheap centers to be excited about. However, if you want to save money at the position, taking a chance on Lopez is at least a strategy to entertain. This should be a high scoring game, so his offensive upside is appealing. He's also been a monster on the defensive end, averaging 3.2 blocks over his last 14 games.
Author Bio: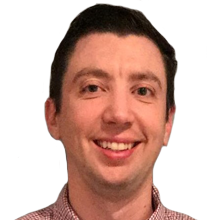 Mike has been covering fantasy sports since 2007, joining Lineup Lab in 2017. An avid player of both season-long fantasy leagues and DFS, Mike's work has appeared on numerous sites, including RotoWire, SportsLine and Sports Illustrated. He's also been featured on DraftKings' nightly show, The Sweat, and was a finalist for the 2018 FSWA Basketball Writer of the Year award. Follow Mike on Twitter @rotomikebarner.