NBA Daily Fantasy Basketball Recommendations for February 6 2020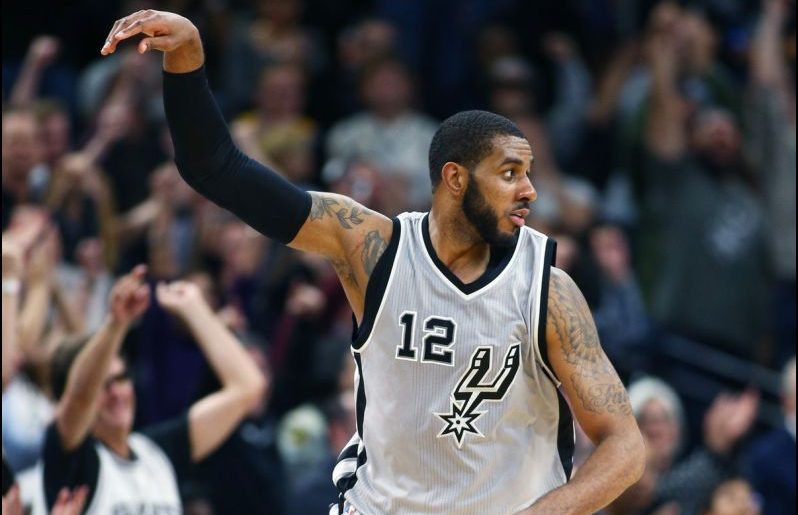 The big headline Thursday in the NBA is the trade deadline. Teams are already wheeling and dealing, which could make for a fun afternoon. We also have a five-game evening slate in DFS that could be significantly impacted by trades. As things currently stand, here are some players to target for your lineup. Don't forget to sign up for our Newsletter and try our NBA Lineup Optimizer to help build a winning entry on FanDuel and DraftKings.
POINT GUARDS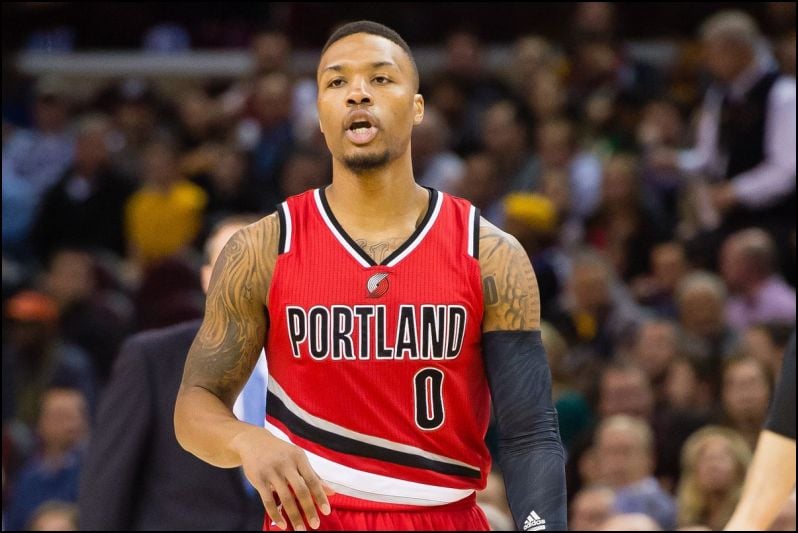 Damian Lillard, POR vs. SA
FanDuel = $10,300
DraftKings = $10,000
Lillard finally cooled off, scoring "only" 21 points against the Nuggets on Tuesday. He shot just 8-for-23 from the field, including 1-for-6 from behind the arc. Across his previous six games in which he averaged 48.8 points, he shot 54.8 percent from the field and averaged 8.2 made three-pointers. The game against the Nuggets was a lopsided loss for the Blazers on the road, which contributed to Lillard playing only 30 minutes. This should be a much closer game against a less-imposing Spurs team in Portland, so look for Lillard to come through with a big performance.
Tomas Satoransky, CHI vs. NO
FanDuel = $5,700
DraftKings = $5,400
The Bulls are running out of healthy bodies. It's to the point where it's almost easier to list the players who will be available for each game, rather than mention all of the players who will be out. That should leave Satoransky with added playing time, which is key considering the Pelicans have played at the third-fastest pace and allowed the third-most points per game in the league. Don't expect Satoransky to all of a sudden explode offensively, but he can provide enough across the board to be worth considering for your entry.
SHOOTING GUARDS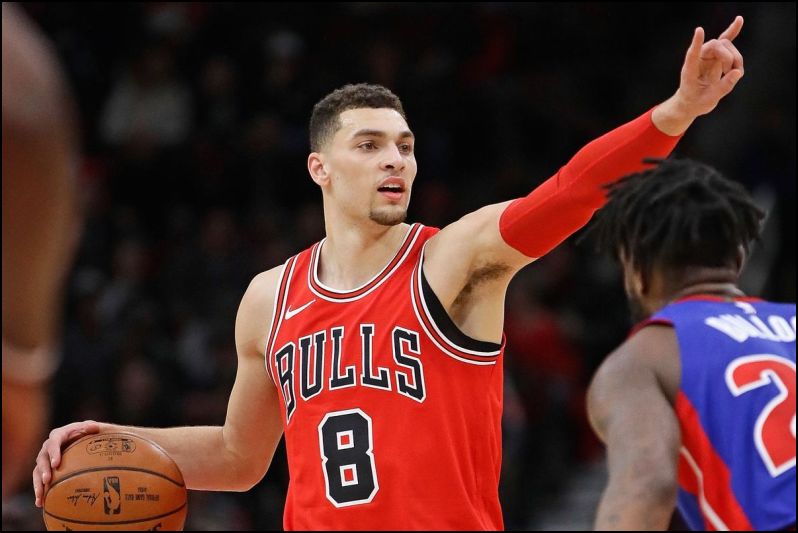 Zach LaVine, CHI vs. NO
FanDuel = $8,300
DraftKings = $8,400
LaVine's streak with at least 20 points finally ended Sunday when he scored 18 points against the Raptors. He had reached that threshold in each of his previous 17 games. During that stretch, he averaged 28.5 points, 5.2 rebounds, 4.4 assists and 1.5 steals. There is no player on the Bulls who is even in the same area code as LaVine in terms of scoring ability, so expect LaVine to once again be very busy in this contest.
Josh Hart, NO at CHI
FanDuel = $4,700
DraftKings = $4,900
With the Pelicans finally healthy, Hart has returned to coming off the bench. Still, he's managed to average 10 points, 7.6 rebounds, 1.3 steals and 1.6 three-pointers across his last eight games. I wouldn't be surprised if the Pelicans blow out the Bulls, which could afford Hart some added garbage time minutes. If you're looking to load up on some high-priced stars, rolling with Hart could be key for your budget while still getting some useful production.
SMALL FORWARDS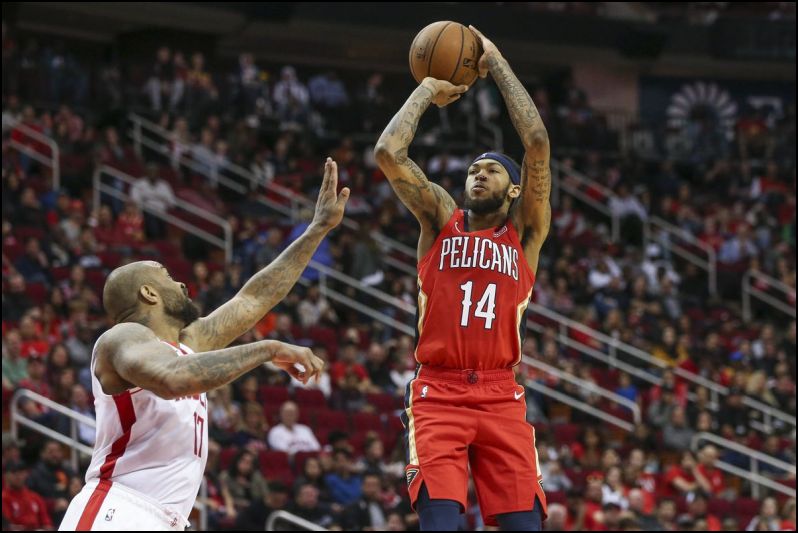 Brandon Ingram, NO at CHI
FanDuel = $8,200
DraftKings = $7,600
When Zion Williamson returned from injury, there was the expectation from many, myself included, that Ingram would see a decrease in production. That came to fruition during Williamson's first few games back, but Ingram appears to have righted the ship. He scored 32 points against the Bucks on Tuesday and has now scored at least 20 points in four straight contests. With the Bulls missing their two best defensive players in Wendell Carter Jr. (ankle) and Kris Dunn (knee), Ingram could be in line for another scoring outburst.
Chandler Hutchison, CHI vs. NO
FanDuel = $4,500
DraftKings = $4,300
The loss of Dunn is big for the Bulls. Even though he's not great offensively, his defensive abilities helped him earn a starting job. Hutchison started in Dunn's first game on the sidelines Tuesday, recording 17 points, five rebounds and one steal. Considering the Bulls lack of depth and the Pelicans' defensive struggles, Hutchison shouldn't be overlooked.
POWER FORWARDS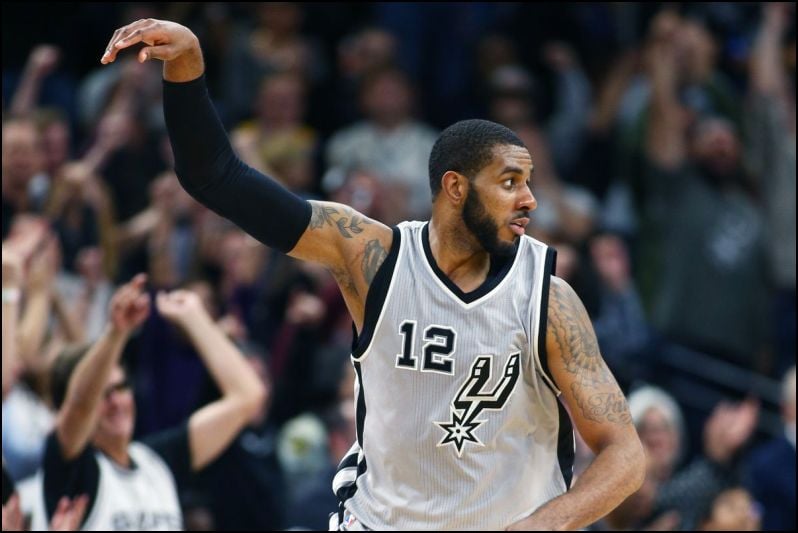 LaMarcus Aldridge, SA at POR
FanDuel = $6,600
DraftKings = $6,500
Aldridge isn't exactly on fire right now, scoring 10 points or fewer in three of his last four games. With that being said, this is an ideal matchup for him against the Blazers. Not only do they have the fifth-worst defensive rating, but they lack size outside of Hassan Whiteside. The first time he faced them this season, he produced 15 points, seven rebounds, three assists and five blocks. The second time, he had 30 points, 13 rebounds and one block. Expect another juicy stat line here.
Thaddeus Young, CHI vs. NO
FanDuel = $5,700
DraftKings = $5,500
This one will require some monitoring throughout the day. With the Bulls having a disappointing season, they could move Young before the deadline. However, if he stays put, he is going to get plenty of minutes in this contest. If Young does indeed get traded, then you could pivot to Robert Covington, who is also in this same price range and is expected to make his debut with the Rockets. It wouldn't be a surprise to see him log heavy minutes right away. Of note, you'd only be able to play Covington on FanDuel since he has not yet been added to the Rockets' roster on DraftKings.
CENTERS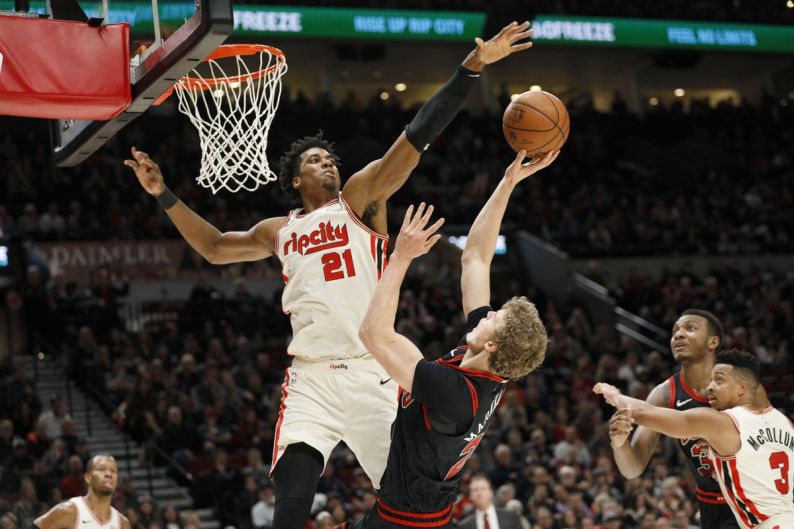 Hassan Whiteside, POR vs. SA
FanDuel = $8,700
DraftKings = $8,000
In that ugly loss against the Nuggets, Lillard wasn't the only star on the Blazers to produce a muted stat line. Whiteside was limited to 23 minutes because of foul trouble, leaving him to finish with eight points and five rebounds. Considering his averages of 15.8 points, 13.9 rebounds and 3.1 blocks for the season, don't let one bad performance deter you from using him during this limited slate.
Nikola Vucevic, ORL at NY
FanDuel = $8,200
DraftKings = $8,200
The cheap center options for the night are not very appealing, especially on FanDuel. Therefore, I'd recommend spending up at the position. If you don't want to roll with Whiteside, Vucevic is just as appealing. The Knicks could have a depleted roster for this game if they trade away some of their veterans, many of which play in the front court. That could mean there is little resistance provided against Vucevic, who posted 21 points, 13 rebounds and four assists the only other time these two teams met this season.
Author Bio: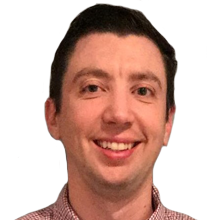 Mike has been covering fantasy sports since 2007, joining Lineup Lab in 2017. An avid player of both season-long fantasy leagues and DFS, Mike's work has appeared on numerous sites, including RotoWire, SportsLine and Sports Illustrated. He's also been featured on DraftKings' nightly show, The Sweat, and was a finalist for the 2018 FSWA Basketball Writer of the Year award. Follow Mike on Twitter @rotomikebarner.