NBA Daily Fantasy Basketball Recommendations for January 17 2020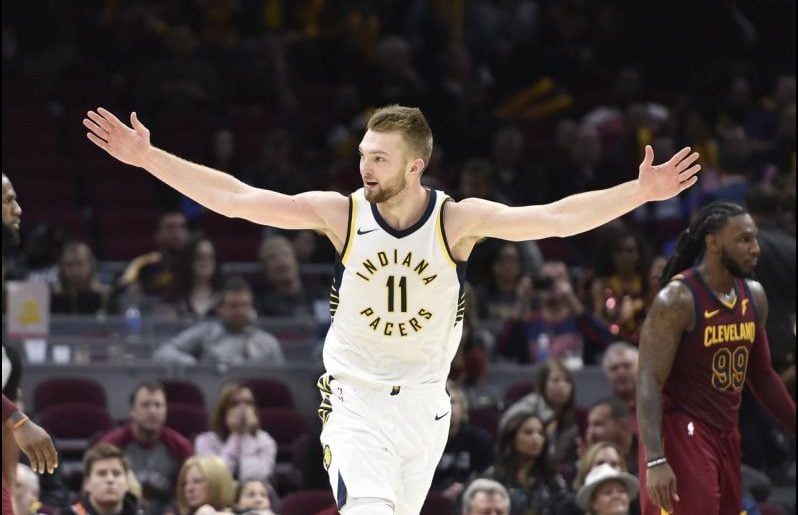 As far as Friday's go, this isn't exactly a busy one with seven games in the NBA. Still, that leaves us with a lot of viable options to wade through in DFS, so let's highlight a couple of players at each position to target. Don't forget to sign up for our Newsletter and try our NBA Lineup Optimizer to help build a winning entry on FanDuel and DraftKings.
POINT GUARDS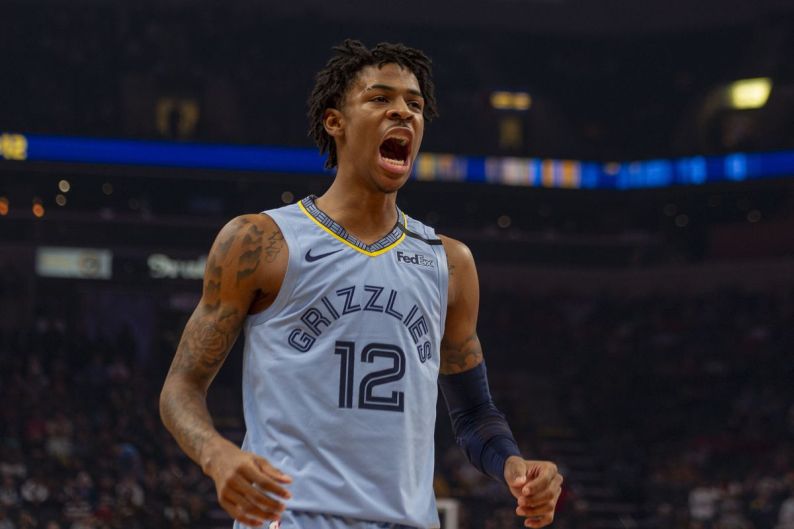 Ja Morant, MEM vs. CLE
FanDuel = $7,800
DraftKings = $8,000
Morant is feeling it right now after averaging 21 points, 5.8 rebounds, 9.8 assists and 1.3 steals across his last four games. It should come as no surprise that all four of those games were played in Memphis considering he is averaging 19.4 points per game at home this season compared to 16.1 on the road. The Cavaliers have allowed the most FanDuel points per game and the ninth-most DraftKings points per game to opposing point guards, so look for Morant to continue his recent hot streak at home.
Darius Garland, CLE at MEM
FanDuel = $5,200
DraftKings = $5,100
Another impressive rookie who hasn't generated nearly the amount of headlines as Morant has is Garland. He's really stepped up his production lately, averaging 16 points, 5.6 assists, 1.2 steals and 2.2 three-pointers across his last 10 games. With the Grizzlies playing at the third-fastest pace in the league, he should have plenty of opportunities to remain productive.
SHOOTING GUARDS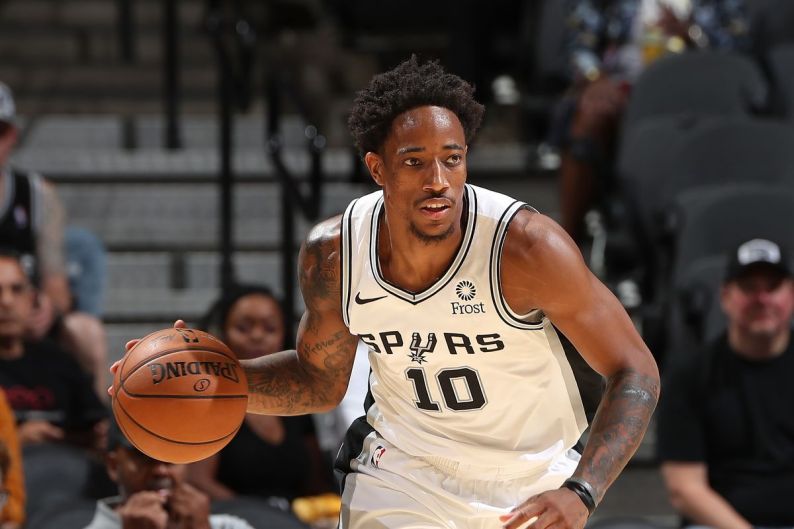 DeMar DeRozan, SA vs. ATL
FanDuel = $8,100
DraftKings = $8,100
Speaking of teams that play fast, the Hawks are ranked sixth in pace of play. That's contributed to them allowing the third-most points per game. Enter DeRozan, who has a 26.7 percent usage rate and is firing on all cylinders after averaging 27.3 points, 4.9 rebounds, 5.7 assists and 1.2 steals over his last 12 games. The sky is the limit for him here.
Norman Powell, TOR vs. WAS
FanDuel = $4,800
DraftKings = $5,500
The Raptors' depth chart looks the best that it has in a while. They are mostly healthy, with the exception being Fred VanVleet (hamstring) being listed as questionable for this game. Now, I'd be surprised if he plays. First, this is a major mismatch that the Raptors can still win easily without him. Second, the Raptors play again Saturday, so they might be better off to just give him the extra day of rest and bring him back then. If VanVleet does sit, that leaves Powell with added playing time, which he could cash in for a big night considering the Wizards have allowed the most points per game.
SMALL FORWARDS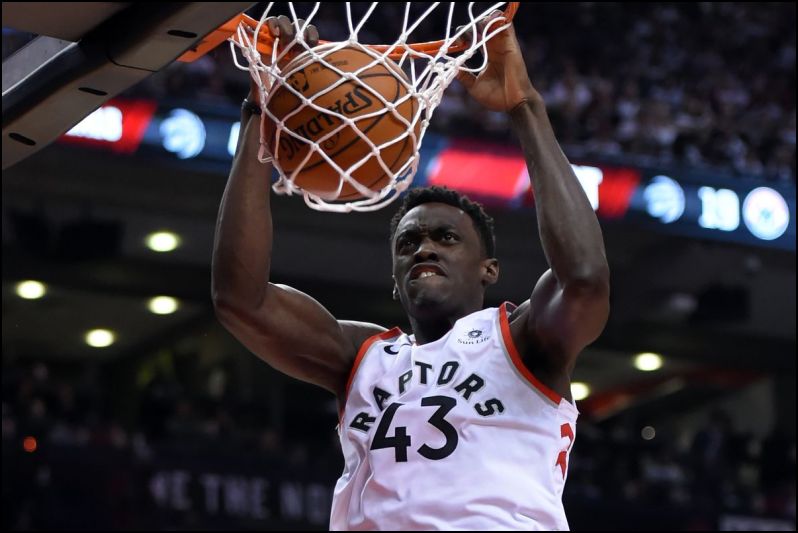 Pascal Siakam, TOR vs. WAS
FanDuel = $7,600
DraftKings = $7,900
After missing 11 straight games with an injury, Siakam has logged exactly 30 minutes in both contests since returning. He had his best performance Wednesday against the Thunder, finishing with 21 points, four rebounds, four assists, two steals and a block. The only thing that could slow him down here is if the Raptors race out to a big lead early, he could spend added time on the bench in the fourth quarter. Of note, he is only listed at small forward on FanDuel since he is eligible at power forward and center on DraftKings.
Jarrett Culver, MIN at IND
FanDuel = $5,200
DraftKings = $5,900
Culver already looked locked into added playing time after averaging 32 minutes across his last nine games. However, his role should be even more secure now that the Timberwolves have traded Jeff Teague to the Hawks. Culver averaged 15.2 points, 5.6 rebounds, 2.4 assists and 1.4 steals during that nine-game stretch, making him a great option at such a reasonable price on both sites. Of note, he is only eligible at small forward on FanDuel since he is listed at point guard and shooting guard on DraftKings.
POWER FORWARDS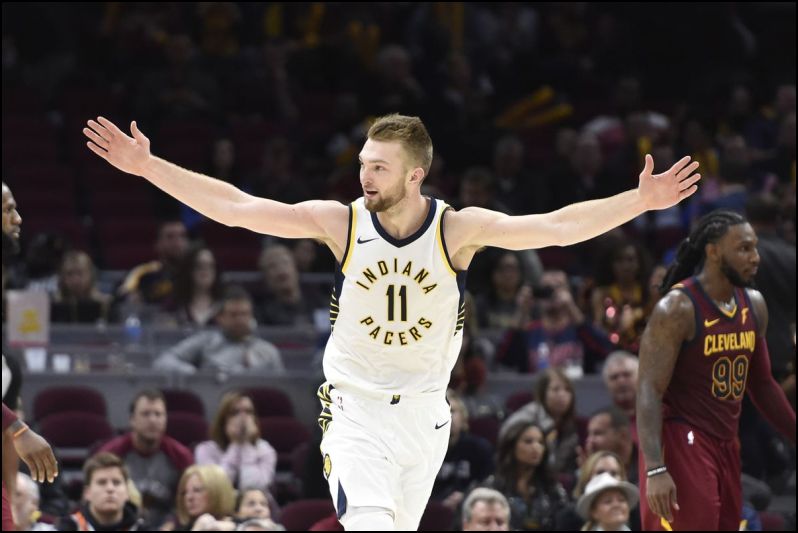 Domantas Sabonis, IND vs. MIN
FanDuel = $9,000
DraftKings = $8,600
While Sabonis is reportedly dealing with some knee soreness, it sure hasn't slowed him down. He's logged at least 32 minutes in each of his last six games, which included playing 36 minutes against the Timberwolves on Wednesday. They had no answer for him, leaving Sabonis to finish with 29 points, 13 rebounds, six assists, one steal and one block. There's no reason to believe that he can't once again shine in their rematch considering the Timberwolves have played at the fourth-fastest pace.
Thaddeus Young, CHI at PHI
FanDuel = $4,600
DraftKings = $5,000
It's ugly right now for the Bulls' front court. Already missing Wendell Carter Jr. (ankle), rookie center Daniel Gafford (thumb) is also now on the shelf. On the bright side, the Sixers will be without Joel Embiid (finger) for this matchup, so the Bulls can probably get away with playing Young alongside Lauri Markkanen for much of this contest. While not overly cheap, he's still worth a look in tournament play.
CENTERS
LaMarcus Aldridge, SA vs. ATL
FanDuel = $6,600
DraftKings = $7,100
Like DeRozan, Aldridge is extremely appealing for this matchup. The Hawks have been terrible up front, allowing the fourth-most DraftKings points per game and the sixth-most FanDuel points per game to opposing centers. It also helps his cause that this game is being played in San Antonio considering he has averaged 20.1 points and eight rebounds a game there this season compared to 17.3 points and 7.1 rebounds on the road. Of note, he is only eligible at center on DraftKings since he is listed at power forward on FanDuel.
Jonas Valanciunas, MEM vs. CLE
FanDuel = $6,500
DraftKings = $6,900
Given their similar price tags, I feel much more comfortable rolling with Aldridge as opposed to Valanciunas. However, if you want to differentiate yourself in tournament play, Valanciunas is at least a viable target. The Cavaliers have allowed the third-most FanDuel points per game and the fifth-most DraftKings points per game to opposing centers. The last time he faced them, he dominated with 14 points, 14 rebounds, two assists and four blocks.
Author Bio: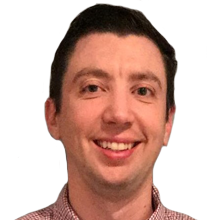 Mike has been covering fantasy sports since 2007, joining Lineup Lab in 2017. An avid player of both season-long fantasy leagues and DFS, Mike's work has appeared on numerous sites, including RotoWire, SportsLine and Sports Illustrated. He's also been featured on DraftKings' nightly show, The Sweat, and was a finalist for the 2018 FSWA Basketball Writer of the Year award. Follow Mike on Twitter @rotomikebarner.