NBA Daily Fantasy Basketball Recommendations for November 11 2019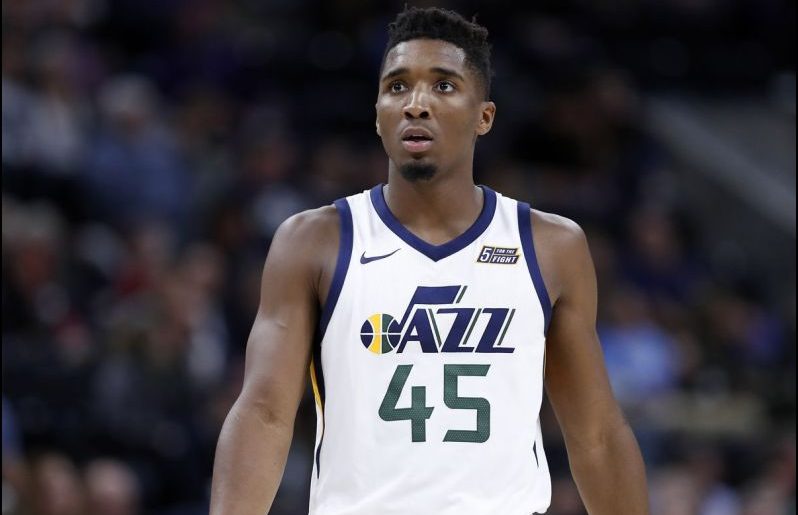 Monday brings a six-game slate in the NBA that offers a bevy of top-tier options. We also have some excellent players to consider further down the price scale who could provide value. Let's dive in and discuss a couple of players at each position who are worth considering. Don't forget to sign up for our Newsletter and try our NBA Lineup Optimizer to help build a winning entry on FanDuel and DraftKings.
POINT GUARDS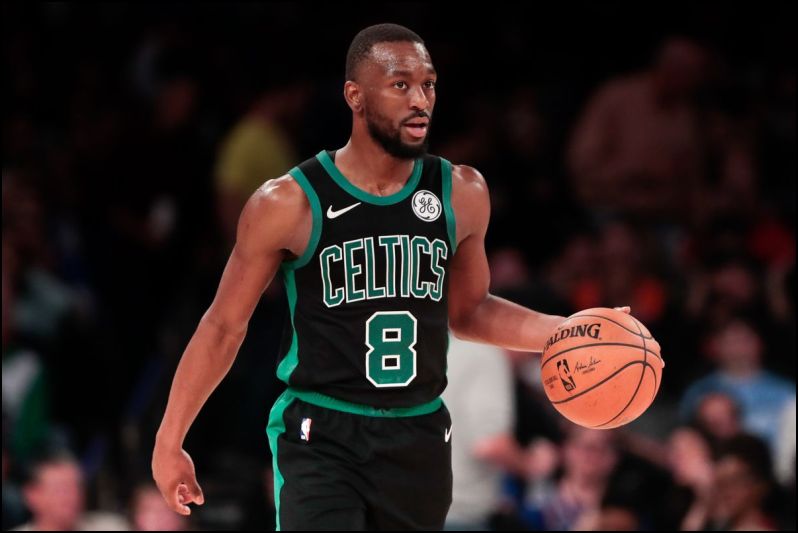 Kemba Walker, BOS vs. DAL
FanDuel = $9,000
DraftKings = $8,900
The Celtics have already been relying heavily on Walker, who has a 29.1 percent usage rate and is averaging 24.5 points per game. Now they'll really need him to continue to produce at a high level with Gordon Hayward (hand) sidelined. While his assists are down slightly, he's helped somewhat offset that by averaging what would be a career-high 5.1 rebounds per game. He's pricey, but he also carries a high floor into this matchup.
Dejounte Murray, SA vs. MEM
FanDuel = $6,700
DraftKings = $6,000
After he missed all of last season with a torn ACL, the Spurs have taken a cautious approach with Murray by playing him an average of 23 minutes a game. However, that hasn't stopped him from averaging 11.8 points, 7.9 rebounds, 5.3 assists and 1.6 steals. With the Grizzlies playing at the sixth-fastest pace in the league, Murray could once again provide a valuable all-around stat line despite his lack of playing time.
SHOOTING GUARDS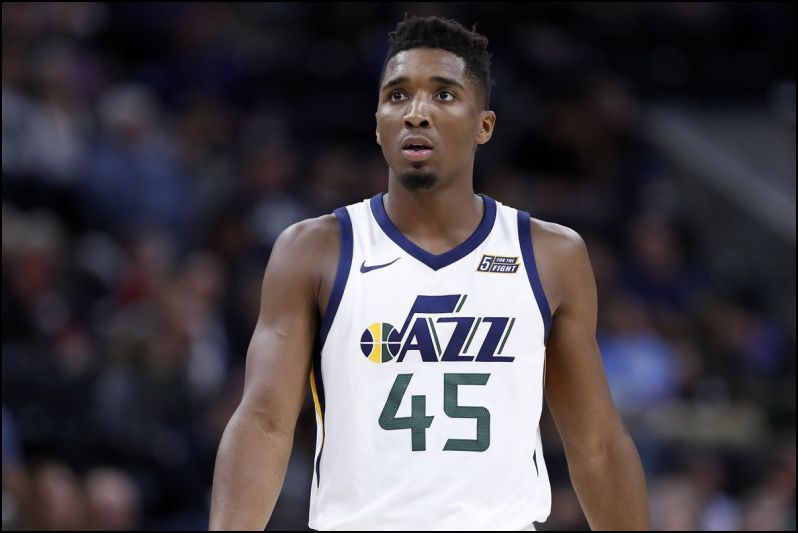 Donovan Mitchell, UTA at GS
FanDuel = $8,200
DraftKings = $7,300
Whenever the Warriors are on the slate, they are a team to consider attacking. They've been just atrocious on the defensive end, allowing an average of 121.1 points per game. Although they could get Draymond Green (finger) back for this game, they still have plenty of weaknesses to exploit. Mitchell, with his 31.2 percent usage rate, could put up points in a hurry during this contest.
Marcus Smart, BOS vs. DAL
FanDuel = $5,400
DraftKings = $5,400
Smart will likely be one of the players that the Celtics count on more to cover the loss of Hayward. He played well in the game that Hayward was injured Saturday, scoring 16 points go to along with three rebounds, three assists and two steals. Although his scoring upside likely still won't be very high, he should play enough to be able to provide value with his contributions across multiple categories.
SMALL FORWARDS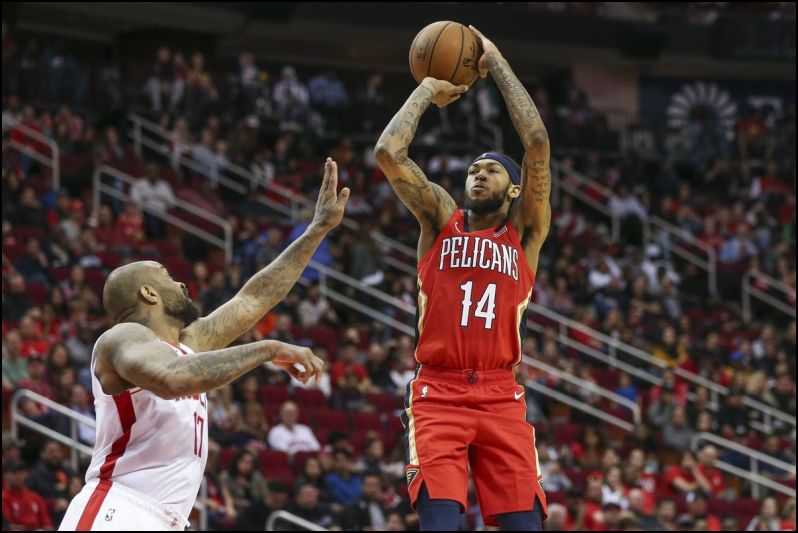 Brandon Ingram, NO vs. HOU
FanDuel = $8,800
DraftKings = $7,800
The Pelicans have unleashed Ingram, leaving him with a 29.3 percent usage rate. What's really impressive is that even though he is taking a lot more shots than he ever has in his career, he's still shooting 53.7 percent from the field. This could be a high-scoring game with both the Pelicans and the Rockets inside the top-four in the league in pace of play, leaving Ingram with an even higher ceiling than usual.
Alec Burks, GS vs. UTA
FanDuel = $5,600
DraftKings = $5,200
It's been a rough start for the Warriors, who have just been decimated by injuries. They were already thin coming out of the gate, so they are just trying to find rotations that keep them in games right now. They might have found someone that they can count on in Burks, who has averaged 23 points, 7.3 rebounds, 2.7 assists, one steal and one block over their last three games. With that type of production, don't expect his playing time to decline anytime soon. Of note, Burks is only eligible at small forward on FanDuel since he is listed at point guard and shooting guard on DraftKings.
POWER FORWARDS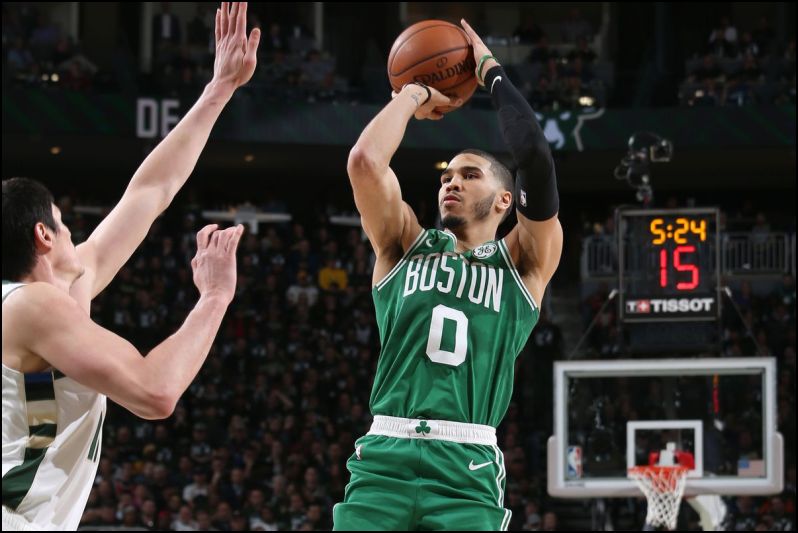 Jayson Tatum, BOS vs. DAL
FanDuel = $8,100
DraftKings = $7,500
There is a lot to like about the start that Tatum is off to. First, he's averaging 21.3 points per game in large part because of his 26.6 percent usage rate. That's over four percentage points higher than his mark from last season. To top if off, he's also averaging 7.6 rebounds and 1.8 steals. With Hayward out, there's no reason to think that Tatum can't sustain his usage rate and heavy dose of playing time moving forward.
Daniel Theis, BOS vs. DAL
FanDuel = $4,800
DraftKings = $5,000
I know I've talked a lot about the Celtics, but their limited depth chart makes several players on the team appealing. Theis could be another player on the team to target if Enes Kanter (knee) is forced to sit again. He's been charged with taking over some of Kanter's minutes, which has enabled him to average 6.8 points, 7.8 rebounds and 2.6 blocks across his last five games. I'd avoid him if Kanter plays, but if he doesn't, Theis could provide significant value.
CENTERS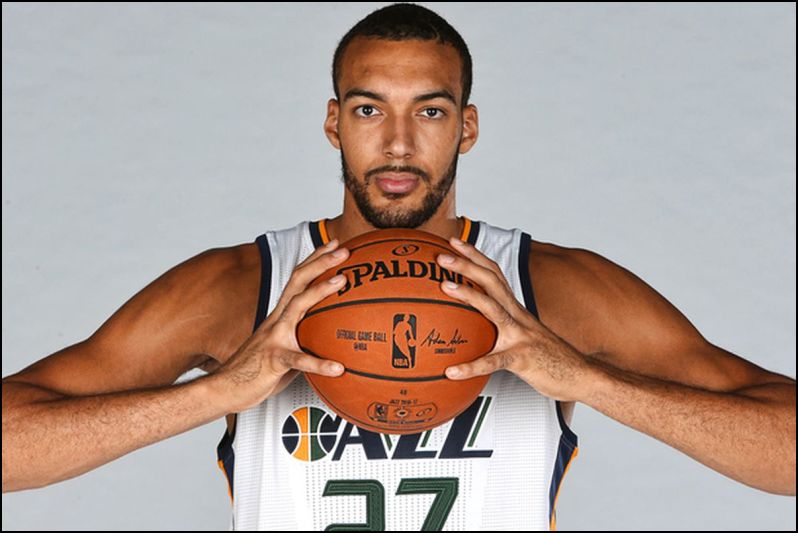 Ruby Gobert, UTA at GS
FanDuel = $8,300
DraftKings = $7,700
The two top centers available for this slate are Karl-Anthony Towns and Andre Drummond, who will be facing each other. I'm avoiding Drummond since he has to guard Towns and because Blake Griffin (hamstring) is expected to return. While Towns is a great option, don't sleep on Gobert. Not only are the Warriors terrible on defense, but their depth chart up front leaves a lot to be desired. Gobert's scoring and blocks are down out of the gate, but he's still averaging 10.9 points, 13 rebounds, 1.1 steals and 1.1 blocks.
Dwight Powell, DAL at BOS
FanDuel = $5,100
DraftKings = $5,200
If Kanter sits, the Celtics will once again be vulnerable on the boards. Enter Powell, who is coming off of a strong performance against the Grizzlies in which he recorded 11 points, seven rebounds, three assists, two steals and two blocks across 29 minutes off the bench. He should play roughly the same amount of minutes whether he starts or comes off the bench, so don't be overly concerned if he's a part of the second unit here, as well.
Author Bio: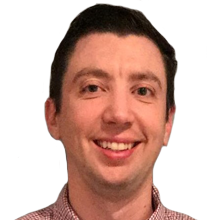 Mike has been covering fantasy sports since 2007, joining Lineup Lab in 2017. An avid player of both season-long fantasy leagues and DFS, Mike's work has appeared on numerous sites, including RotoWire, SportsLine and Sports Illustrated. He's also been featured on DraftKings' nightly show, The Sweat, and was a finalist for the 2018 FSWA Basketball Writer of the Year award. Follow Mike on Twitter @rotomikebarner.