NBA Daily Fantasy Basketball Recommendations for November 13 2019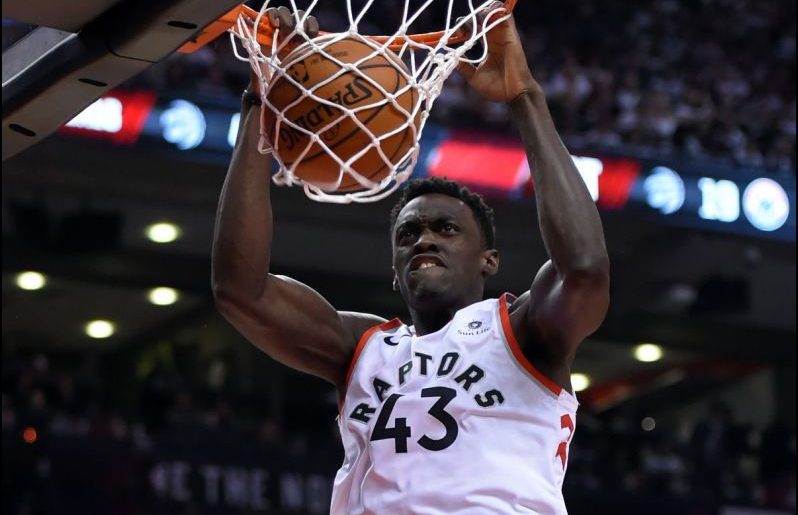 Get ready for a wild ride Wednesday. While there aren't a ton of games, injuries and team's resting star players are going to have a significant impact on the slate. Let's dive into the matchups and highlight a couple of players at each position who are worth considering. Don't forget to sign up for our Newsletter and try our NBA Lineup Optimizer to help build a winning entry on FanDuel and DraftKings.
POINT GUARDS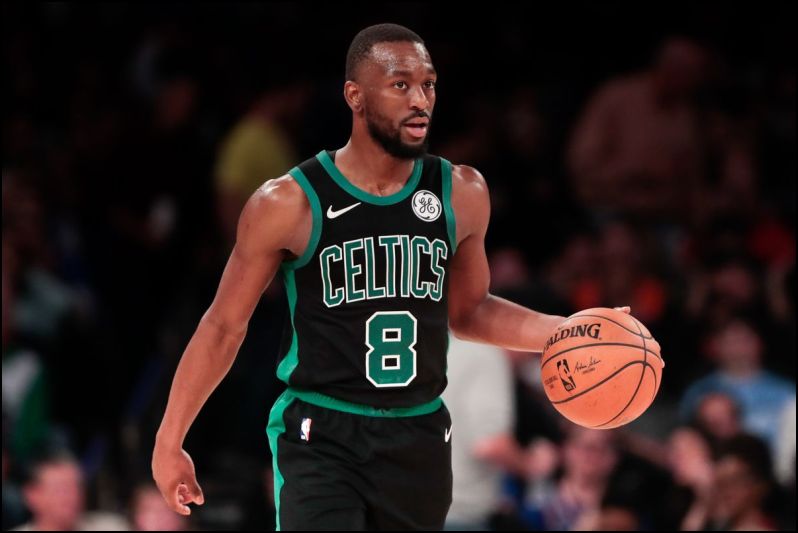 Kemba Walker, BOS vs. WAS
FanDuel = $9,000
DraftKings = $8,600
Walker is going to have to shoulder even more of the load for the Celtics with Gordon Hayward (hand) out. He's already having a spectacular campaign, averaging 25 points, 5.1 rebounds and 4.6 assists. His scoring upside is off the charts for this matchup against the Wizards, who have allowed the sixth-most points per game (117.5) in the league. While expensive, he could be well worth it.
Patrick Beverley, LAC at HOU
FanDuel = $5,000
DraftKings = $5,500
The big news for this game is that Paul George (shoulder) is listed as questionable. He still hasn't played in a game this season and while there is a chance this marks his debut, the Clippers play again Thursday, so don't be surprised if he sits. They will definitely be without Landry Shamet (ankle), who has averaged 29 minutes a game. There will likely be no shortage of minutes for Beverley, who doesn't carry much scoring upside, but his averages of 7.1 points, 6.8 rebounds, 3.1 assists and 1.6 steals still make him a viable option.
SHOOTING GUARDS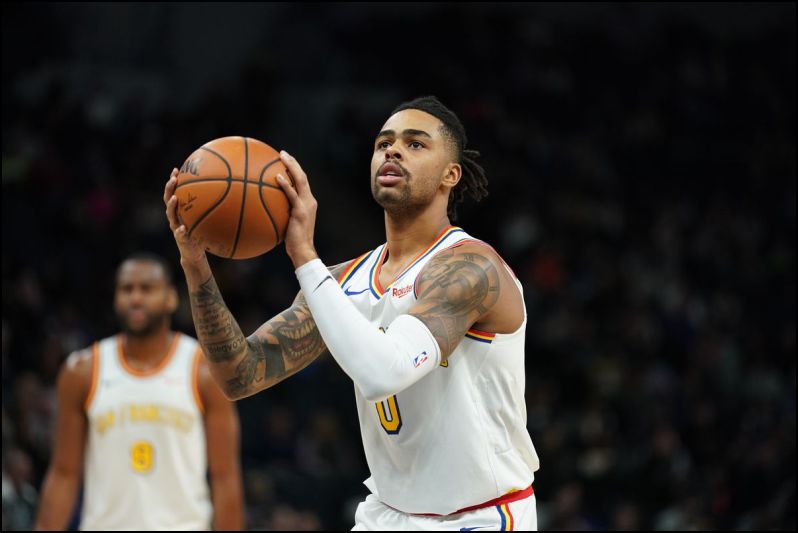 D'Angelo Russell, GS at LAL
FanDuel = $9,200
DraftKings = $8,100
There will be no shortage of shot attempts for Russell moving forward. He already has his usage rate up to 32.9 percent and has scored at least 30 points in four straight games. Not only that, but he's averaged 4.3 rebounds, seven assists and 1.5 steals during that stretch. The Lakers have been excellent on the defensive end, but that doesn't mean Russell still can't provide a valuable all-around stat line based on his new role.
Norman Powell, TOR at POR
FanDuel = $4,800
DraftKings = $4,900
The Raptors are running out of healthy bodies. First, it was Kyle Lowry (thumb) and Serge Ibaka (ankle) who went down. Now they will be without OG Anunoby (eye) for this contest against the Blazers. Powell played a whopping 37 minutes against the Clippers on Monday and could be on the floor just as much in this contest.
SMALL FORWARDS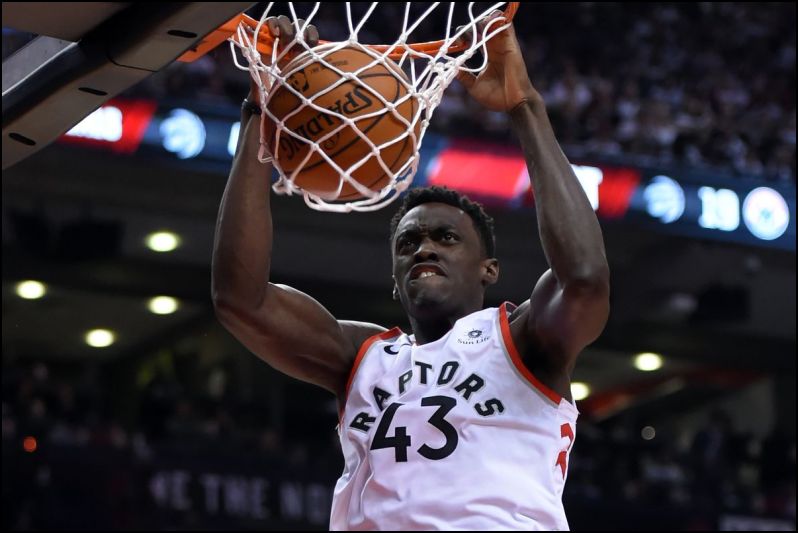 Pascal Siakam, TOR at POR
FanDuel = $9,700
DraftKings = $8,700
This is such a good matchup that Siakam is someone to build your entry around, especially at his reasonable price on DraftKings. He's averaging 26.3 points, 9.5 rebounds and 3.9 assists as the primary options on the Raptors.. The Blazers don't have much size outside of Hassan Whiteside, which has resulted in them being one of the worst rebounding teams in the league. For some reason, Siakam is still listed at small forward on FanDuel. However, he is correctly eligible at power forward and center on DraftKings. Regardless of position, he should thrive wherever you can fit him in.
Alec Burks, GS at LAL
FanDuel = $5,500
DraftKings = $5,500
After logging at least 31 minutes in three straight games, Burks scored only 10 points across 19 minutes in their last game against the Jazz. Look for him to play more minutes here with Damion Lee (hand) now sidelined. Considering he averaged 23 points during the previously mentioned three-game stretch, he could provide tremendous value. Of note, he is only eligible at small forward on FanDuel since he is listed at point guard and shooting guard on DraftKings.
POWER FORWARDS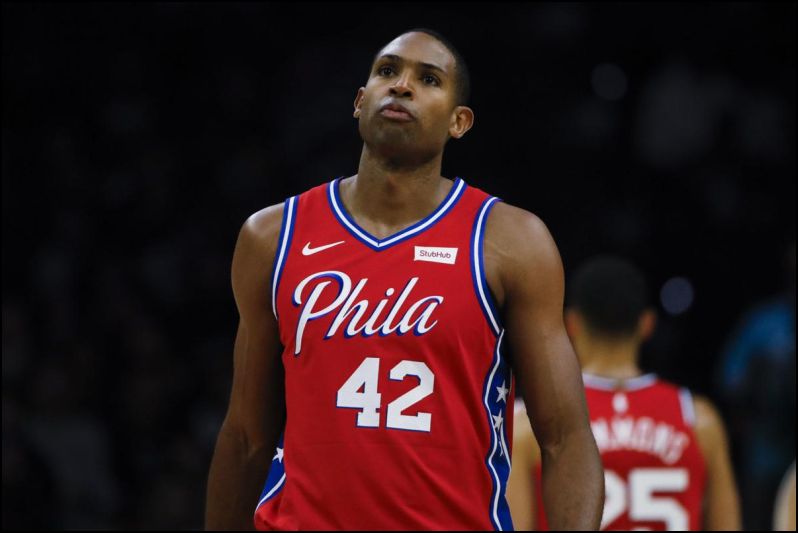 Al Horford, PHI at ORL
FanDuel = $7,200
DraftKings = $5,900
Horford had the night off Tuesday for the first leg of the Sixers' back-to-back set. Joel Embiid played 35 minutes in that contest and could sit out Wednesday's. If he does, Horford is a great player to target and is a lock for me on DraftKings. Across the three games that Embiid has missed this season, Horford has averaged 26.7 points, 6.3 rebounds, 5.3 assists and 1.3 steals.
Kyle Kuzma, LAL vs. GS
FanDuel = $5,000
DraftKings = $4,100
Kuzma still only played 25 minutes Tuesday, but he exploded for 23 points and four rebounds against the Suns. The Lakers have been cautious with him in his return from an ankle injury, but there have been no reports of him possibly sitting out Wednesday. Meanwhile, Anthony Davis is expected to receive the night off. That could put Kuzma in position to exceed his price point against a Warriors team that has allowed 121.2 points per game.
CENTERS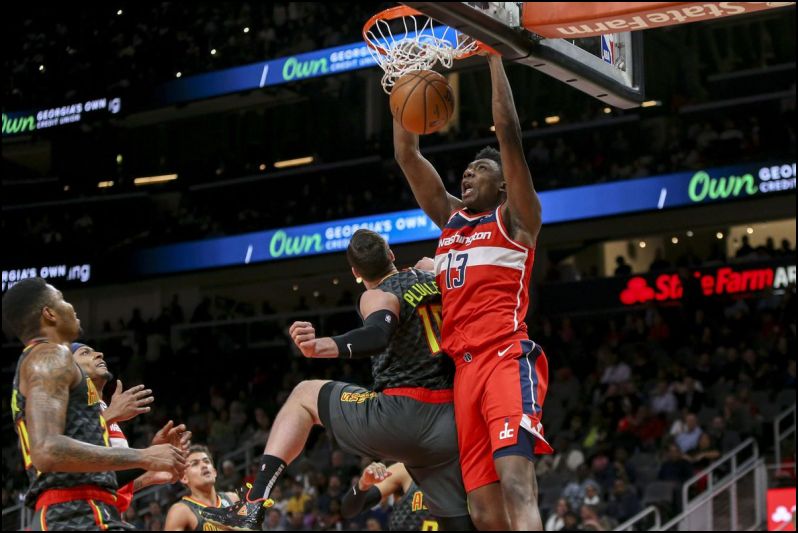 Thomas Bryant, WAS at BOS
FanDuel = $7,700
DraftKings = $6,500
Bryant might not be a sexy name, but he's in a great spot with the Wizards. They have little to no depth behind him, which has enabled him to average 30 minutes a night. He's certainly made a mark, averaging 14.8 points, 9.6 rebounds, 2.5 assists and 1.5 blocks. With the Celtics lack of talent up front, Bryant is an excellent mid-tier priced option.
Marc Gasol, TOR at POR
FanDuel = $5,600
DraftKings = $5,500
Gasol has seen his fantasy value plummet since he was traded to the Raptors at the deadline last year. He was on pace for yet another limited role this season before Ibaka went down with an injury. That has led to Gasol playing at least 33 minutes in back-to-back contests. He recorded eight points, five rebounds, five assists a steal and two blocks versus the Clippers on Monday and is another Raptor who could take advantage of the Blazers' weak front line.
Author Bio: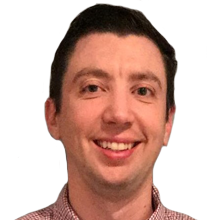 Mike has been covering fantasy sports since 2007, joining Lineup Lab in 2017. An avid player of both season-long fantasy leagues and DFS, Mike's work has appeared on numerous sites, including RotoWire, SportsLine and Sports Illustrated. He's also been featured on DraftKings' nightly show, The Sweat, and was a finalist for the 2018 FSWA Basketball Writer of the Year award. Follow Mike on Twitter @rotomikebarner.