NBA Daily Fantasy Basketball Recommendations for November 18 2019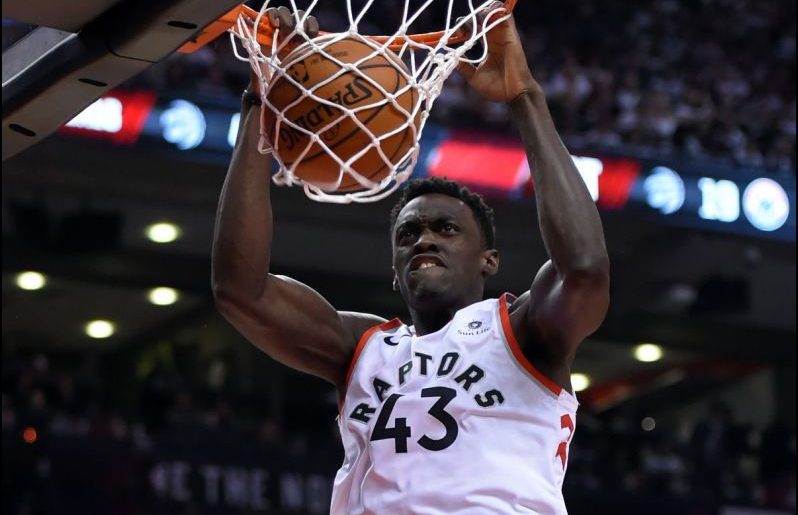 Monday starts off the week with a busy night in the NBA, giving us nine games to choose from in DFS. With so many options, let's get right to it and discuss some players across the price scale who could provide value. Don't forget to sign up for our Newsletter and try our NBA Lineup Optimizer to help build a winning entry on FanDuel and DraftKings.
POINT GUARDS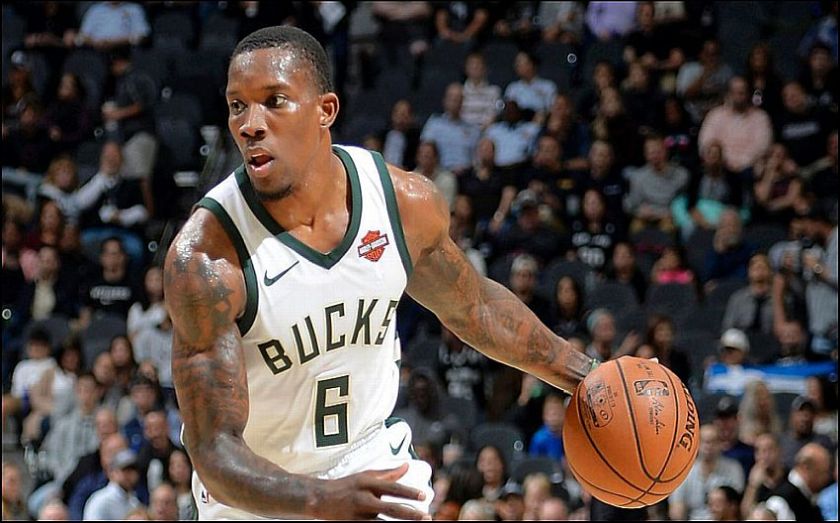 Eric Bledsoe, MIL at CHI
FanDuel = $7,900
DraftKings = $7,200
Already one of the central figures on the Bucks, the team is going to need even more from Bledsoe with Khris Middleton (quadriceps) on the shelf. He is coming off of a quiet 10-point performance against the Pacers on Saturday, but he was only 5-for-14 from the field and played just 26 minutes in the Bucks' lopsided win. Before that, he scored 31 points to go along with four rebounds, eight assists and two steals against these same Bulls. With how poorly the Bulls have played defensively, the only thing that might be able to slow down Bledsoe is if the Bucks race out to an early lead.
Coby White, CHI vs. MIL
FanDuel = $5,400
DraftKings = $5,300
White entered the league ready to score. His usage rate checks in at 25.5 percent despite coming off the bench for the Bulls, leaving him with the second-highest mark on the team. He went off when these two teams met last week, scoring 26 points to go along with five rebounds, three assists and three steals. With the Bucks playing at the fastest pace in the league, this could be another productive night for White.
SHOOTING GUARDS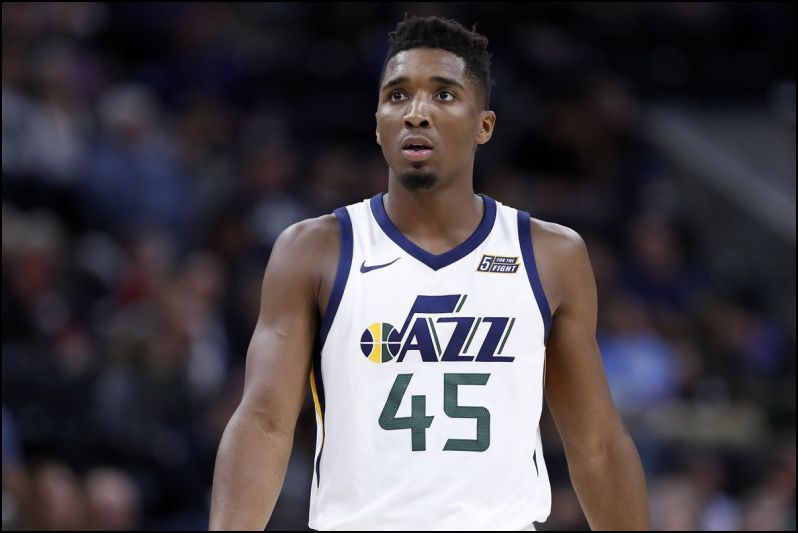 Donovan Mitchell, UTA vs. MIN
FanDuel = $8,600
DraftKings = $7,900
Mitchell is off to an excellent start for the new-look Jazz, averaging 25.4 points, 5.5 rebounds, 4.2 assists and 1.6 steals a night. While he's still averaging an impressive 1.8 three-pointers, he's improved his overall efficiency by attempting nearly two fewer triples per game compared to last season. The Timberwolves have played at the second-fastest pace in the league, so much like Bledsoe, the only thing that might be able to slow him down is a blowout.
Spencer Dinwiddie, BKN vs. IND
FanDuel = $5,800
DraftKings = $6,000
The key piece of news to follow here is the status of Kyrie Irving, who is listed as questionable with a shoulder injury. He didn't play Saturday against the Bulls, which resulted in Dinwiddie receiving his first start of the season. He cashed in with 24 points on the strength of going 14-for-15 from the charity stripe. Even if Irving does play in this game, Dinwiddie still has the potential to provide increased value with Caris LeVert (thumb) out.
SMALL FORWARDS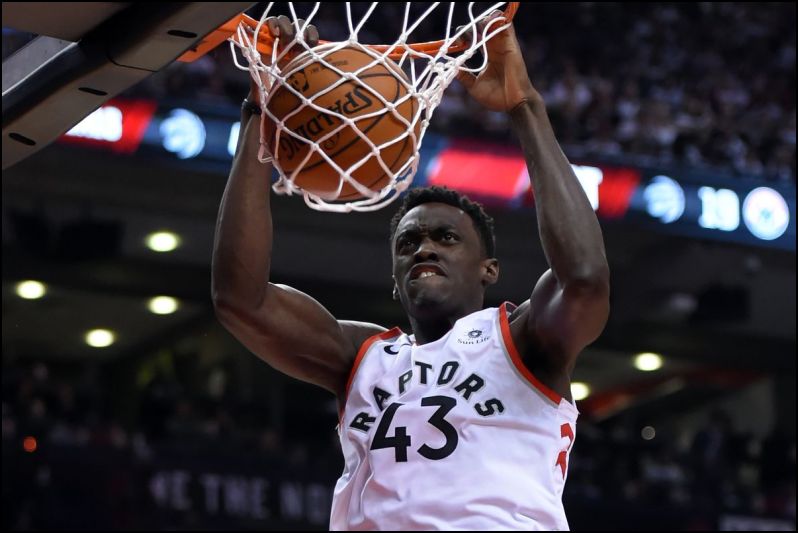 Pascal Siakam, TOR vs. CHA
FanDuel = $9,300
DraftKings = $9,000
Siakam is going to end the season with some gaudy numbers. He's emerged as the primary scorer for the Raptors, posting a 30.7 percent usage rate. That number isn't going to go down anytime soon with Kyle Lowry (thumb) out, either. The Hornets' area of weakness is their frontcourt, leaving Siakam with a favorable opportunity for a juicy all-around state line. Of note, he is only eligible at small forward on FanDuel since he is listed at power forward and center on DraftKings.
Jake Layman, MIN at UTA
FanDuel = $4,500
DraftKings = $5,000
This game has a couple of injuries that could have a significant impact on Layman. First, Andrew Wiggins (illness) is listed as doubtful. Second, Josh Okogie (knee) is listed as questionable after being forced to sit out Saturday against the Rockets. With both Wiggins and Okogie out in that game, Layman posted 21 points, five rebounds, two assists, one steal and one block across 36 minutes. While this matchup isn't ideal, Layman should be locked into significant playing time if both Wiggins and Okogie are out. I like him more on FanDuel based on his price, but he's also a viable target on DraftKings.
POWER FORWARDS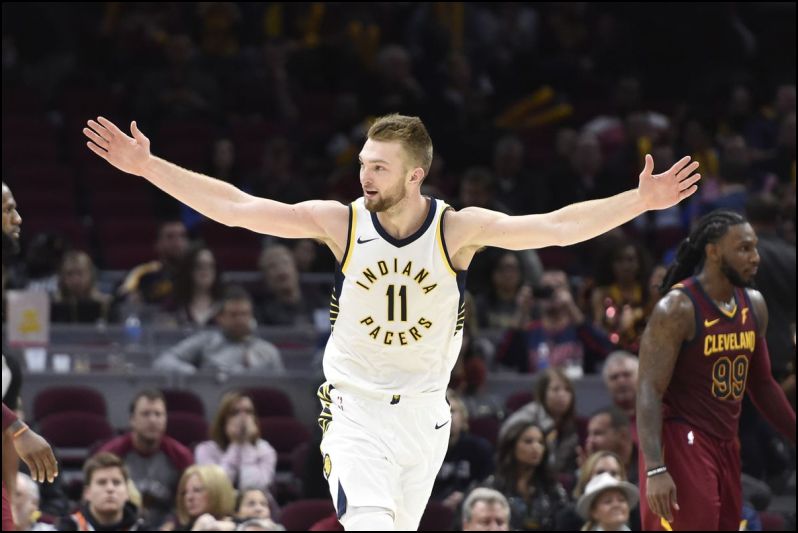 Domantas Sabonis, IND at BKN
FanDuel = $8,800
DraftKings = $7,300
Injuries continue to be a common theme throughout the league with the Pacers being no exception. That's also part of the reason why Sabonis is on pace for a career-season with averages of 18.8 points, 13.4 rebounds and 3.6 assists. He's listed as questionable himself with a bruised hip, but if he's cleared to take the floor, this is a matchup to exploit. The Nets struggle to defend opposing big men and have played at the fourth-fastest pace in the league.
Daniel Theis, BOS at PHO
FanDuel = $4,700
DraftKings = $4,000
Even though Enes Kanter is back, the Celtics seem content to start Theis at center. It's hard to argue with the results considering their 10-2 record. Theis has also played well, averaging 8.3 points, 7.6 rebounds and 1.9 blocks across his last eight games. His scoring upside is going to remain limited, but he has the ability to contribute enough across the board to be worth considering at his cheap price on both sites.
CENTERS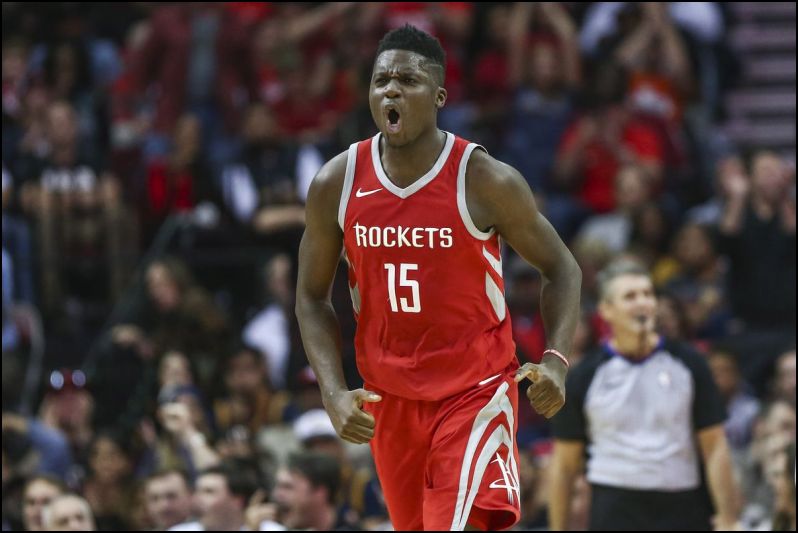 Clint Capela, HOU vs. POR
FanDuel = $8,700
DraftKings = $7,700
Capela (concussion) is listed as probable after missing the Rockets' last two games. While they have the veteran Tyson Chandler behind him, getting Capela back would be huge. Despite his paltry 15 percent usage rate, Capela has still averaged 13.4 points a game. Add that to his averages of 12.5 rebounds and 2.2 blocks and he's been providing juicy double-doubles more often than not.
Myles Turner, IND at BKN
FanDuel = $6,900
DraftKings = $6,100
I'm not sure how you can pass up Turner at this price. He's battled back from an ankle injury that sidelined him for eight games, logging 33 minutes in his return Saturday against the Bucks. He was none the worse for wear, posting 16 points, 11 rebounds, one steal and four blocks. His injury actually occurred the last time these two teams met. He was on pace for a big performance before he went down, recording seven points and two rebounds over 10 minutes. Look for him to record a double-double with plenty of blocks here.
Author Bio: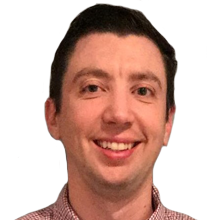 Mike has been covering fantasy sports since 2007, joining Lineup Lab in 2017. An avid player of both season-long fantasy leagues and DFS, Mike's work has appeared on numerous sites, including RotoWire, SportsLine and Sports Illustrated. He's also been featured on DraftKings' nightly show, The Sweat, and was a finalist for the 2018 FSWA Basketball Writer of the Year award. Follow Mike on Twitter @rotomikebarner.