NBA Daily Fantasy Basketball Recommendations for November 20 2019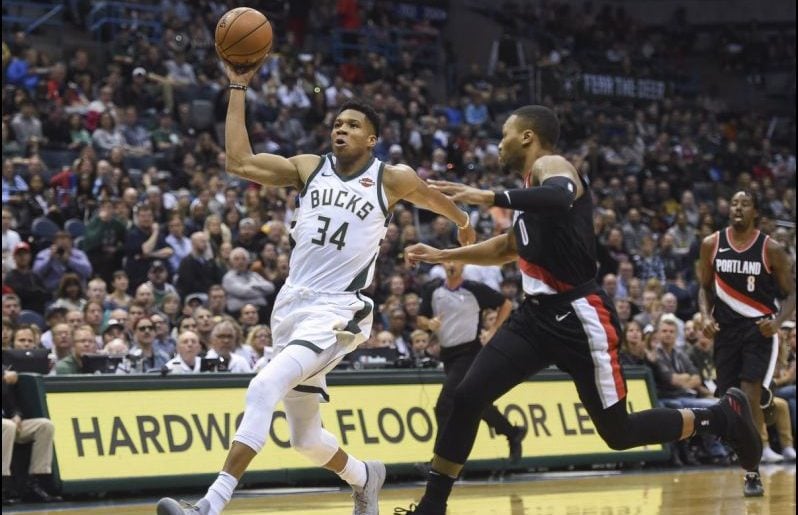 It's going to be a busy night in the NBA on Wednesday with 11 games on the schedule. That leaves us with a lot of great options at various price points, so let's try to narrow the focus down and discuss a couple of the better players to target at each position. Don't forget to sign up for our Newsletter and try our NBA Lineup Optimizer to help build a winning entry on FanDuel and DraftKings.
POINT GUARDS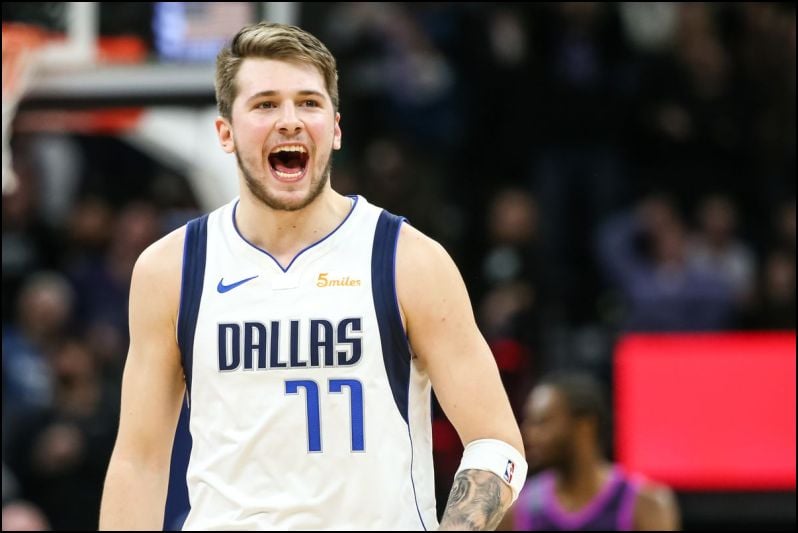 Luka Doncic, DAL vs. GS
FanDuel = $11,500
DraftKings = $10,400
It's not difficult to make an argument to target Doncic whenever he's on the slate. As good as he was during his rookie campaign, he's taken a massive step forward this season by averaging 29.5 points, 10.7 rebounds, 9.3 assists and 1.2 steals a game. With Kristaps Porzingis now playing alongside him to take away some of the focus of the opposing defense, the sky is limit for Doncic. This is also a fantastic matchup against a Warriors team that has allowed the fifth-most points per game in the league.
Patty Mills, SA at WAS
FanDuel = $3,600
DraftKings = $4,000
The key here for Mills is that Derrick White (foot) has been ruled out. Facing a Wizards team that plays at the sixth-fastest pace in the league, any added playing time that Mills can get could leave him with a significant uptick in production. He's already having one of the best offensive seasons of his career, averaging 11.8 points and 1.9 three-pointers per contest.
SHOOTING GUARDS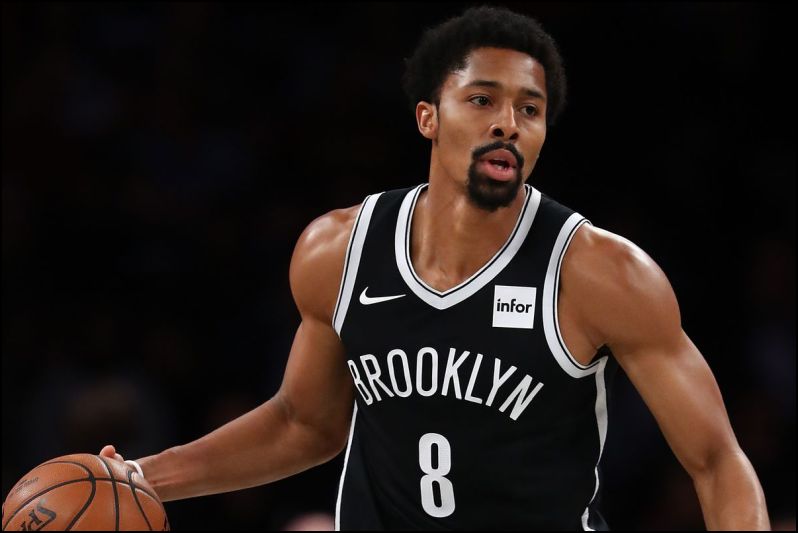 Spencer Dinwiddie, BKN vs. CHA
FanDuel = $7,300
DraftKings = $7,200
The Nets are not off to the start that they were hoping for with their 5-8 record. To make matters worse, they will be playing this game without Kyrie Irving (shoulder) and Caris LeVert (thumb). They were also out the last two contests, which left Dinwiddie to assume a starting role. First, he produced 24 points, four assists, two blocks and a steal against the Bulls. He followed that up with 28 points, five rebounds, eight assists, a steal and a block against the Pacers. With secure playing time in hand, Dinwiddie provides a relatively high floor.
Donte DiVincenzo, MIL at ATL
FanDuel = $5,000
DraftKings = $4,700
There wasn't the expectation entering the season that DiVincenzo would receive significant playing time, but an injury to Khris Middleton (quadriceps) changed everything. Not only is DiVincenzo playing more, but he's started three straight games. He's shown he can provide value across the board, averaging 11 points, 4.3 rebounds, 2.3 assists and two steals during that stretch. It also helps that the Bucks play at the fastest pace in the league.
SMALL FORWARDS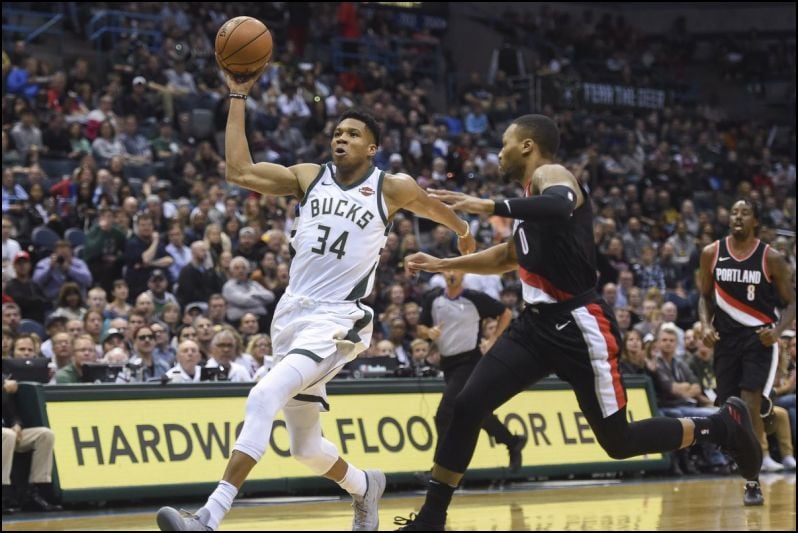 Giannis Antetokounmpo, MIL at ATL
FanDuel = $12,100
DraftKings = $11,200
While it might be hard to believe, it looks like Giannis is still getting better. He's been basically unstoppable out of the gate, averaging 30.3 points, 14 rebounds, 6.2 assists, 1.5 steals and 1.5 blocks. The Hawks don't have much size up front with John Collins suspended and they could be even more shorthanded if Jabari Parker (shoulder) is unable to play. Don't expect them to have an answer for Giannis, even if Parker does take the floor.
Davis Bertans, WAS vs. SA
FanDuel = $4,400
DraftKings = $4,500
There isn't a lot to like about the current state of the Wizards' roster, which has opened up an expanded role for Bertans. Playing time wasn't easy for him to come by when he was on the Spurs, but he's averaged 28 minutes a game this season. He's been lethal from behind the arc, averaging three three-pointers a night. He torched his former team for 23 points the first time they met, so he could be worth taking a chance on at this price.
POWER FORWARDS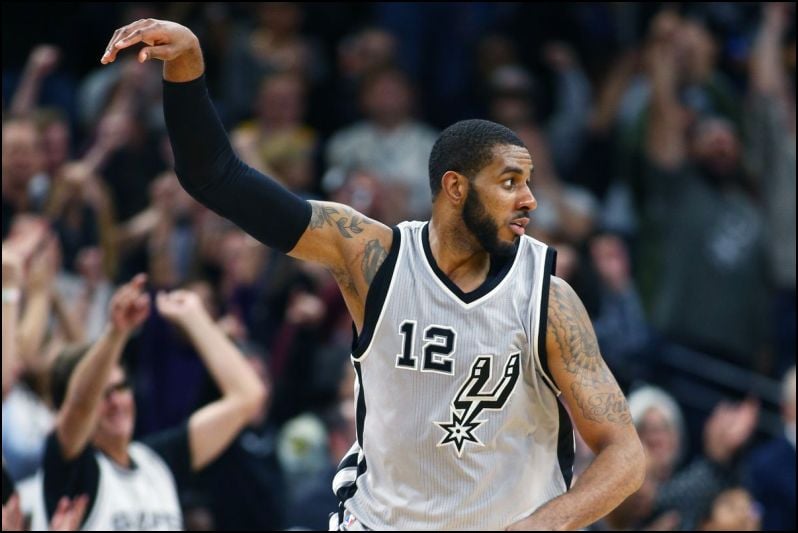 LaMarcus Aldridge, SA at WAS
FanDuel = $7,800
DraftKings = $7,700
The flip side of the Wizards' lack of talent is that they don't have many options up front to try and slow down Aldridge. He exploited this matchup the first time they played, scoring 27 points to go along with nine rebounds, three assists, a block and a steal. After averaging 20 points, 6.6 rebounds, 2.3 assists and 1.4 blocks over his last seven games, this has the makings of another favorable opportunity for him to thrive.
Daniel Gafford, CHI vs. DET
FanDuel = $4,000
DraftKings = $3,800
The Bulls are running thin on centers with Luke Kornet (nose) and Cristiano Felicio (wrist) out. They turned to Gafford to be the primary backup to Wendell Carter Jr. against the Bucks on Monday and it couldn't have gone much better. Despite playing just 20 minutes, he scored 21 points to go along with five rebounds and two blocks. While that type of performance will be difficult to duplicate, he doesn't need to in order to still provide value at this price. Of note, he is only eligible at power forward on FanDuel since he is listed at center on DraftKings.
CENTERS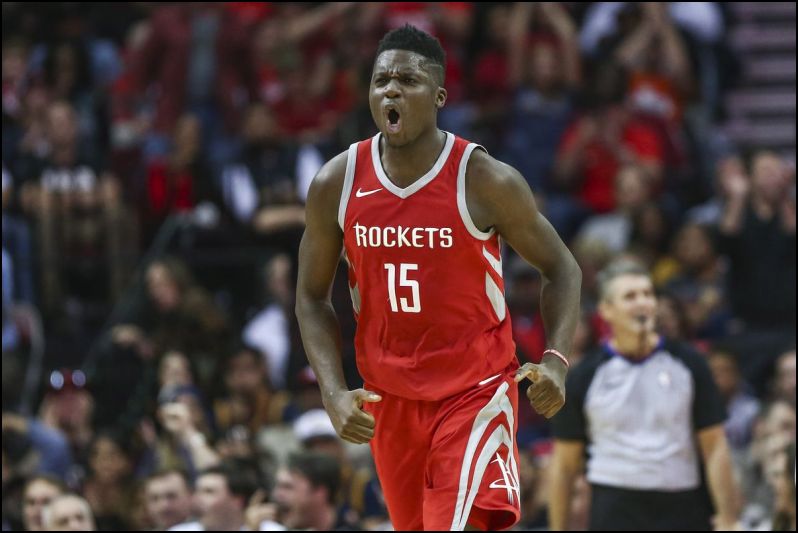 Clint Capela, HOU at DEN
FanDuel = $9,300
DraftKings = $7,900
Capela is officially on a heater. No, I'm not talking about his scoring output, although he is averaging 14.1 points for the season. He's been a one-man wrecking crew on the glass, hauling in a staggering 96 rebounds over his last five games. If there is a weakness in the Nuggets' defense, it's up front, so don't hesitate to try and ride Capela's hot streak for at least one more night.
Willie Cauley-Stein, GS at DAL
FanDuel = $5,900
DraftKings = $5,100
Cauley-Stein doesn't have a high ceiling, but that doesn't mean he should be overlooked if you want to save some money at center. He's locked into a starting job for the Warriors and is starting to round into form, averaging 8.8 points, 7.3 rebounds, two assists, 1.3 steals and 1.5 blocks across his last six games. The impending return of Kevon Looney (hamstring) could eventually lead to Cauley-Stein assuming a bench role, but that's of no concern Wednesday.
Author Bio: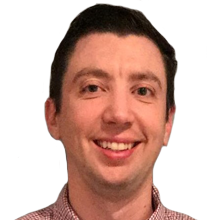 Mike has been covering fantasy sports since 2007, joining Lineup Lab in 2017. An avid player of both season-long fantasy leagues and DFS, Mike's work has appeared on numerous sites, including RotoWire, SportsLine and Sports Illustrated. He's also been featured on DraftKings' nightly show, The Sweat, and was a finalist for the 2018 FSWA Basketball Writer of the Year award. Follow Mike on Twitter @rotomikebarner.