NBA Daily Fantasy Basketball Recommendations for November 25 2019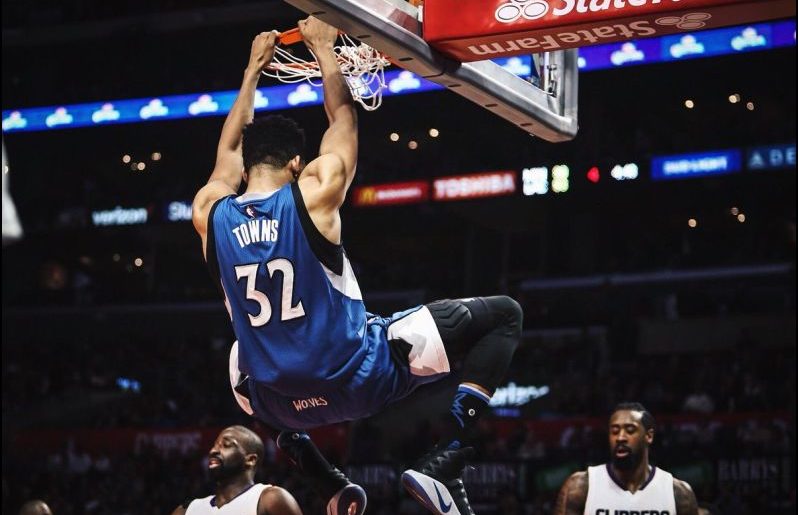 There will be shortage of options Monday with 11 games on the NBA schedule. With so many players to consider, let's try to narrow down the choices and discuss a couple of potentially key players at each position. Don't forget to sign up for our Newsletter and try our NBA Lineup Optimizer to help build a winning entry on FanDuel and DraftKings.
POINT GUARDS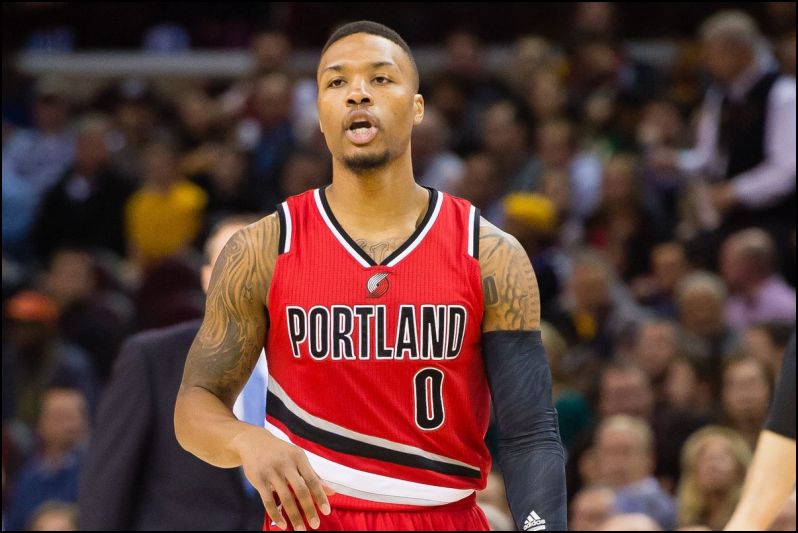 Damian Lillard, POR at CHI
FanDuel = $9,500
DraftKings = $8,900
Lillard recently missed a couple of games with a back injury, but he returned to log 36 minutes against the Cavaliers on Saturday, so he looks to be good to go moving forward. Not only did he play a lot, but he scored 23 points to go along with eight rebounds and assists. Combine his high usage rate with a Bulls' defense that has struggled much of the season and Lillard's upside is through the roof for this game.
Brad Wanamaker, BOS vs. SAC
FanDuel = $4,000
DraftKings = $4,300
The big news surrounding the Celtics in the status of Kemba Walker. He was involved in a scary collision with a teammate Friday that resulted in him being taken off the floor on a stretcher. While the initial reports are that the injury isn't as grim as it appeared, he's listed as doubtful here. That should leave Brad Wanamaker as their starting point guard, or to at least see added playing time off the bench. Across five games in which he has played at least 20 minutes, Wanamaker has averaged 10.6 points, 2.2 rebounds, four assists and one steal.
SHOOTING GUARDS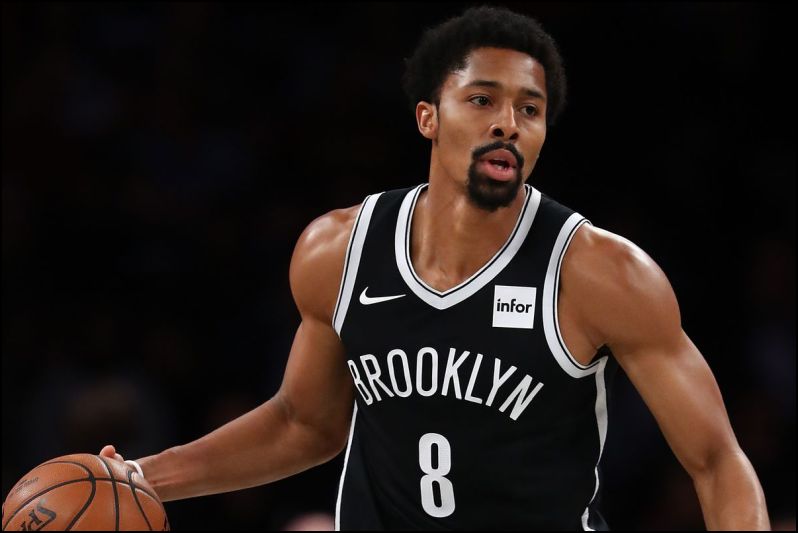 Spencer Dinwiddie, BKN at CLE
FanDuel = $7,800
DraftKings = $7,600
It's been the Dinwiddie show with Kyrie Irving (shoulder) on the sidelines for the Nets. He's taken over the role of primary scorer, averaging 25 points across five games. Not only that, but he's also averaged three rebounds, 6.2 assists and 1.2 steals during that stretch. With minutes and shot attempts likely not hard for him to come by Monday, he makes a lot of sense at his reasonable price on both sites.
Dennis Schroder, OKC at GS
FanDuel = $5,400
DraftKings = $5,200
Whenever the Warriors are on the slate, it's usually a good idea to add at least a player or two from the opposing team to your entry. They have been a disaster on defense, allowing 118.6 points points per game. Schroder has already had success against them in two previous meetings this season, averaging 19 points, seven rebounds, six assists and 2.5 steals. With his role as the primary scorer off the bench for the Thunder, there's no reason to think that he can't at least approach those numbers once again.
SMALL FORWARDS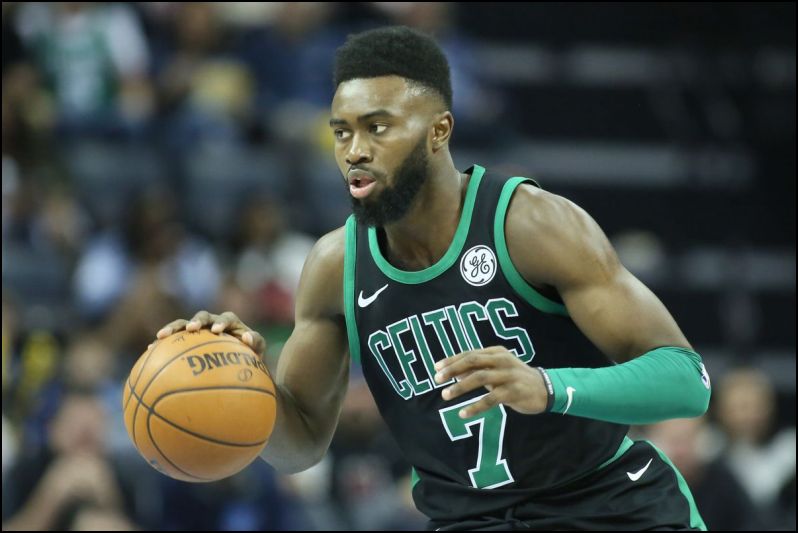 Jaylen Brown, BOS vs. SAC
FanDuel = $7,100
DraftKings = $6,800
Brown is likely going to be in for a busy night with Walker out. Essentially, it's going to come down to him and Jayson Tatum to try and carry the team since Gordon Hayward (hand) is also still sidelined. Brown has already done a fantastic job during his first season as a full-time starter, averaging 18.8 points, 7.4 rebounds, 2.3 assists and 1.1 steals a night.
Carmelo Anthony, POR at CHI
FanDuel = $4,800
DraftKings = $5,000
How bad are things up front for the Blazers? Well, they signed Anthony and immediately plugged him into their starting five. The once elite-scorer hasn't been shy about looking for his shot, putting up at least 14 attempts in all three games that he's played. Given how long he's been out, it's not much of a surprise that he's only shot 34.1 percent from the field. However, the volume is enough to where if his shots are falling against a bad Bulls' defense, he could provide plenty of value.
POWER FORWARDS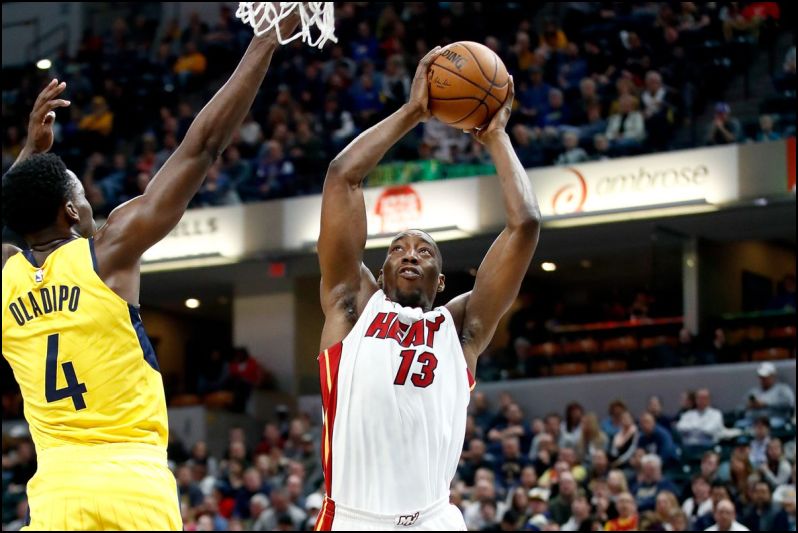 Bam Adebayo, MIA vs. CHA
FanDuel = $8,800
DraftKings = $7,100
Adebayo's a bit pricey on FanDuel, but I'm not sure how you can pass him up on DraftKings. He's having a great season taking over as the Heat's starting center, posting averages of 13.9 points, 10.1 rebounds, 4.3 assists, 1.7 steals and 1.3 blocks a night. That type of overall production leaves him with an extremely high floor. It should also help his cause here that the Hornets have allowed the sixth-most DraftKings points per game to opposing centers. Of note, he is only eligible at power forward on FanDuel since he is listed as center on DraftKings.
Daniel Theis, BOS vs. SAC
FanDuel = $5,000
DraftKings = $4,800
If you're playing on FanDuel, the cheaper power forward options don't bring a lot to be desired. Even though Theis doesn't carry a high upside into this matchup, he has grabbed at least 10 rebounds in three of his last four games. The Celtics seem content with him as their starting center and bringing Enes Kanter off the bench, leaving Theis with enough playing time to be a viable tournament play option.
CENTERS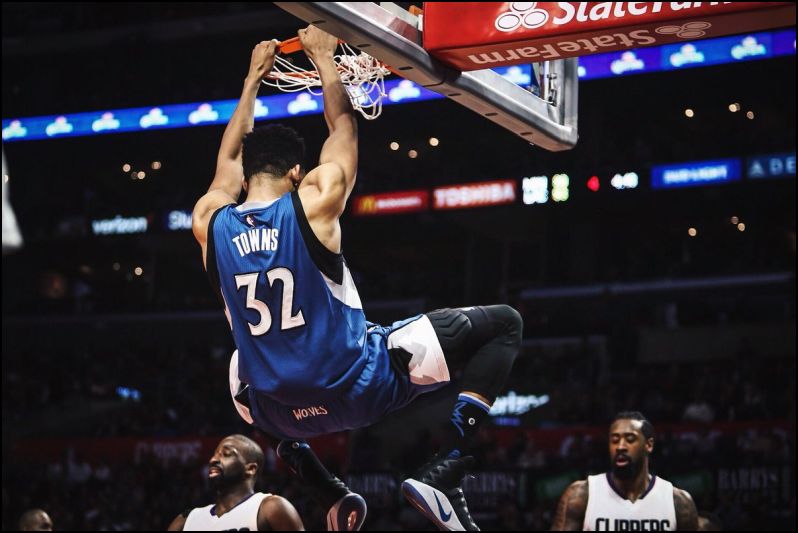 Karl-Anthony Towns, MIN at ATL
FanDuel = $11,600
DraftKings = $10,400
The Hawks could be in a lot of trouble here. They are a mess at center, especially with John Collins suspended. While he's their starting power forward, they would often deploy him at the five when they wanted to go small. That will leave the likes of Alex Len, Damian Jones and Bruno Fernando to slow down Towns. I could go on for days with Towns' excellent stats, but I think this matchup says all you need to know about why I'm high on Towns for this slate.
Mo Bamba, ORL at DET
FanDuel = $4,100
DraftKings = $4,400
With Nikola Vucevic (ankle) on the shelf, the Magic have lost their most valuable player. No one on the roster can replace his role on the team, but Bamba will at least be tasked with assuming some of his minutes. Despite coming off the bench behind Khem Birch in the first game that Vucevic missed, Bamba provided nine points, seven rebounds and two blocks. It's a bummer that he's not starting, but Bamba still warrants consideration if you want to save money at the five.
Author Bio: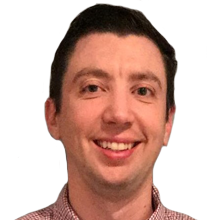 Mike has been covering fantasy sports since 2007, joining Lineup Lab in 2017. An avid player of both season-long fantasy leagues and DFS, Mike's work has appeared on numerous sites, including RotoWire, SportsLine and Sports Illustrated. He's also been featured on DraftKings' nightly show, The Sweat, and was a finalist for the 2018 FSWA Basketball Writer of the Year award. Follow Mike on Twitter @rotomikebarner.