NBA Daily Fantasy Basketball Sleeper Lineup Picks for 1/9/19
*Mike Barner — @rotomikebarner*
Wednesday brings 10 games in the NBA, leaving a significant number of options to wade through in DFS. Let's get right down to business and highlight a couple of cheaper players at each position that could prove to be profitable. Don't forget to sign up for our Newsletter and try our NBA Lineup Optimizer to help build a winning entry on FanDuel and DraftKings.
POINT GUARDS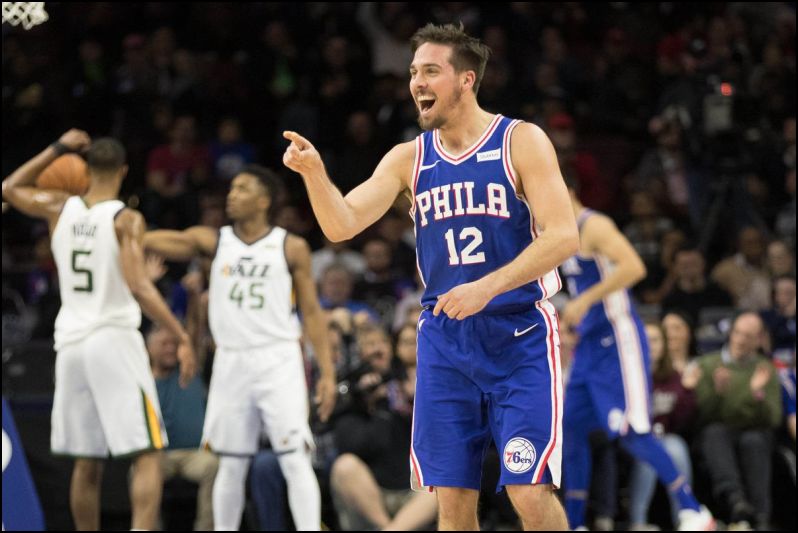 T.J. McConnell, PHI at WAS
FanDuel = $4,700
DraftKings = $3,900
The Sixers destroyed the Wizards on Tuesday, a contest in which McConnell scored nine points to go along with four rebounds, five assists, and two steals across 23 minutes. Those numbers are pretty typical of his production since taking on a more expanded role with Markelle Fultz (shoulder) out. With both of these teams in the top-nine in the league in pace of play, there's no reason to believe that McConnell can't provide similar production in their rematch Wednesday. While that might not be an overly-exciting line, it's still valuable at his cheap price on both sites.
De'Anthony Melton, PHO at DAL
FanDuel = $4,200
DraftKings = $4,300
Melton shined without Devin Booker (back) on Tuesday, scoring 10 points to go along with four rebounds, eight assists, four steals, and two blocks. The key is that he logged 31 minutes. Across four games this season in which Melton has played at least 30 minutes, he's averaged 11.3 points, 4.5 rebounds, 6.5 assists, and 2.8 steals. If Booker can't play again, don't hesitate to play Melton in tournament contests.
SHOOTING GUARDS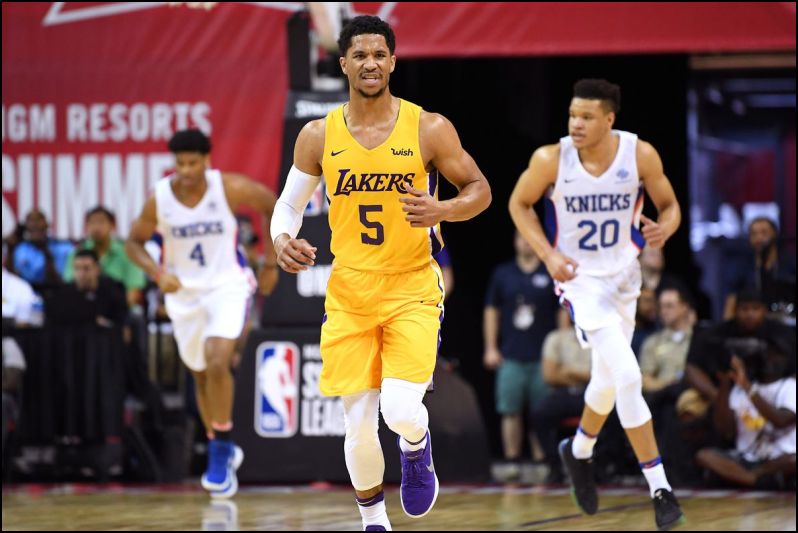 Josh Hart, LAL vs. DET
FanDuel = $5,900
DraftKings = $6,100
There are no reinforcements coming for the Lakers on Wednesday since LeBron James (groin) and Rajon Rondo (hand) are still on the shelf. Hart has stepped up in their absences, averaging 12.4 points, 7.6 rebounds, 3.1 assists, and 2.3 steals across the last seven games. Since the Lakers play at the third-fastest pace (104.3 possessions per game) in the league, the added playing time should continue to make Hart valuable.
Malcolm Brogdon, MIL at HOU
FanDuel = $5,700
DraftKings = $5,400
Brogdon is one of the most efficient guards in the league, shooting 51.4 percent from the field, 43.2 percent from behind the arc and 98.6 percent from the charity. Add in his career-high 20.1 percent usage rate and he's averaging 15.5 points per game. He's more than just about scoring, too, with averages of 4.6 rebounds and 3.4 assists per contest. He has a high minute's floor for someone in this price range, so look for Brogdon to have another productive stat line.
SMALL FORWARDS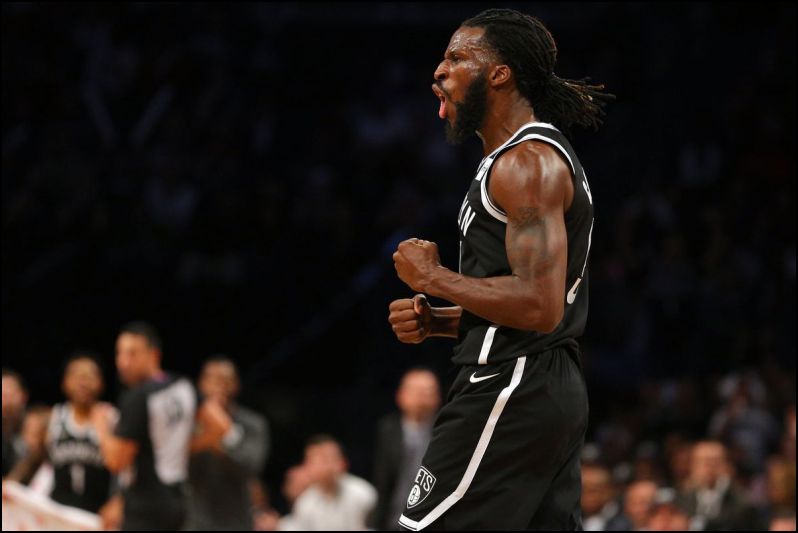 DeMarre Carroll, BKN vs. ATL
FanDuel = $5,400
DraftKings = $5,500
Carroll (knee) was unable to play Monday, but he is listed as probable to return for this contest. The Nets could certainly use him with Rondae Hollis-Jefferson (hip) and Allen Crabbe (knee) still out. Across his last five games, Carroll has taken advantage of added playing time by averaging 18.4 points, 5.6 rebounds, and 2.8 assists. This is also a great matchup against a Hawks team that plays at the fastest pace (105.5) in the league.
Kelly Oubre Jr., PHO at DAL
FanDuel = $3,700
DraftKings = $3,800
Oubre had been scuffling along heading into Tuesday's game against the Kings, scoring nine points or fewer in five of his previous six contests. However, with Booker on the sidelines, Oubre exploded for 26 points on 15 shot attempts. That marked his most shot attempts in a game since joining the Suns. He wasn't all about filling in the scoring column, either, chipping in five rebounds, four assists, three steals, and a block. If Booker doesn't play again Wednesday, Oubre could be a risk worth taking based on his dirt cheap price on both sites.
POWER FORWARDS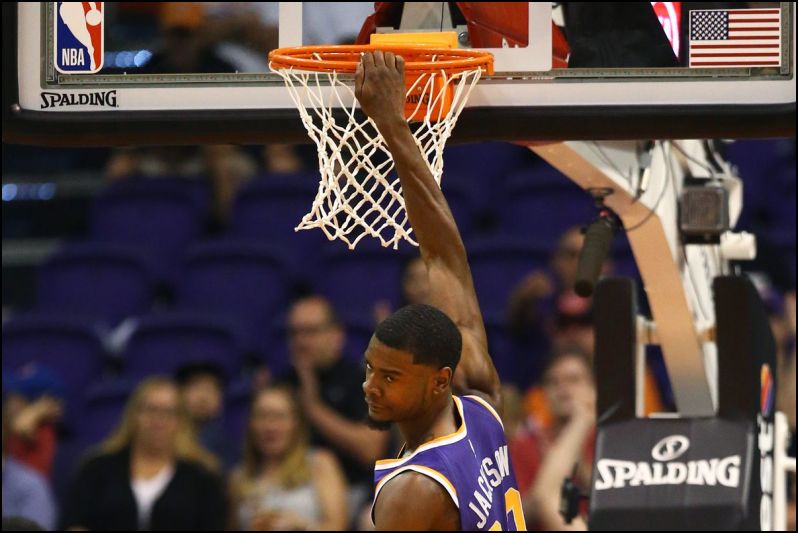 Josh Jackson, PHO at DAL
FanDuel = $4,800
DraftKings = $5,200
Another player who benefited from the absence of Booker was Jackson, who replaced him in the starting five. His final line wasn't as spectacular as Oubre's, but he still finished with 13 points, four rebounds, five assists, and three steals. It's important to note that Jackson played 31 minutes. Across seven games in which Jackson has logged at least 30 minutes this season, he's averaged 13.3 points, 5.6 rebounds, 4.3 assists, and 1.3 steals. Again, keep an eye on Booker's status leading up to this game.
Ed Davis, BKN vs. ATL
FanDuel = $4,600
DraftKings = $3,800
The Nets are a very appealing team to target against the Hawks. The combination of a limited depth chart and the Hawks playing at a fast pace could prove to be very profitable. Davis is playing well heading into this contest, averaging 6.8 points, 10.8 rebounds, and one steal across his last five games. It's no coincidence that Hollis-Jefferson was sidelined for four of those five contests. With him out, there are a few more minutes available up front. Of note, Davis is only eligible at power forward on FanDuel since he is listed at center on DraftKings.
CENTERS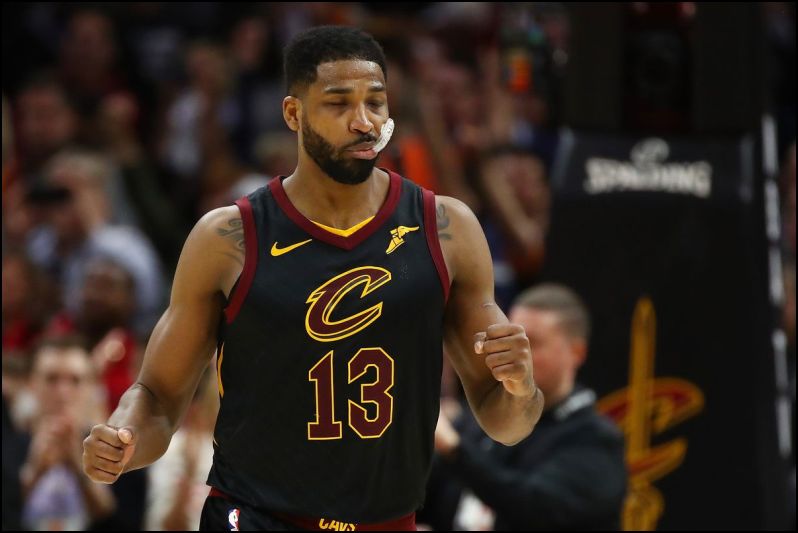 Tristan Thompson, CLE at NO
FanDuel = $6,200
DraftKings = $6,000
Thompson played 35 minutes against the Pacers on Tuesday, marking the most minutes he has played in a game since returning from a lengthy stretch on the sidelines with a foot injury. It's no surprise that he played well, scoring 15 points to go along with 13 rebounds, five assists, and two blocks. The Pelicans play at the sixth-fastest pace (103), leaving Thompson with an excellent opportunity to provide another double-double.
Ian Mahinmi, WAS vs. PHI
FanDuel = $3,700
DraftKings = $3,500
The Wizards were no match for the Sixers on Tuesday during a game that seemed like it was over from the start. Mahinmi ended up playing 17 minutes in the defeat, scoring 10 points to go along with seven rebounds, five assists, one steal, and two blocks. This came on the heels of a game against the Thunder where he scored nine points to go along with 10 rebounds, two steals, and two blocks over 25 minutes. If this is another blowout or if Thomas Bryant finds himself in foul trouble against Joel Embiid, Mahinmi could once again find himself with added playing time.
Author Bio: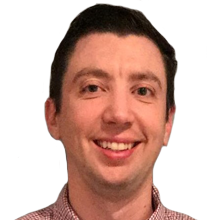 Mike has been covering fantasy sports since 2007, joining Lineup Lab in 2017. An avid player of both season-long fantasy leagues and DFS, Mike's work has appeared on numerous sites, including RotoWire, SportsLine and Sports Illustrated. He's also been featured on ESPN Radio and DraftKings' nightly show, The Sweat.