NBA Daily Fantasy Basketball Sleeper Lineup Picks for 10/17/18
*Mike Barner — @rotomikebarner*
Wednesday brings the first full day of NBA action with 11 games on the schedule. Let's examine some cheaper value plays who could help lead you to a winning entry. Don't forget to sign up for our Newsletter and try our Playerlab tool, where you can filter the stats that matter the most and help build a winning entry on FanDuel and DraftKings.
POINT GUARDS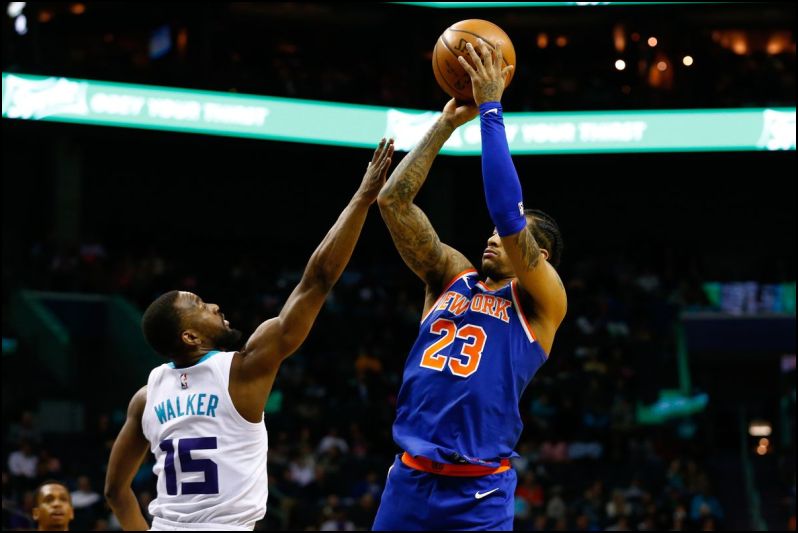 Trey Burke, NY vs. ATL
FanDuel = $4,900
DraftKings = $5,600
Burke's tenure with the Knicks last season was a pleasant surprise, posting 12.8 points, 4.7 assists and 1.1 three-pointers per game. He also shot a staggering 50.3% from the field, but expect that to drop this season based on his 40.4% shooting percentage for his career. The Knicks named him their starting point guard for opening night and they'll be searching for scoring with Kristaps Porzingis still recovering from a torn ACL. Burke had a 25.1% usage rate last year and could start of the season on a high note.
Patty Mills, SA vs. MIN
FanDuel = $4,500
DraftKings = $4,600
The Spurs have been decimated at point guard. First, Dejounte Murray was lost for the season with a torn ACL. Then, Derrick White went down with a heel injury. Rookie Lonnie Walker IV is also injured and Tony Parker is now in Charlotte, leaving Mills with the potential for significant playing time. Last season, Mills averaged 12.5 points, 3.4 assists and 2.3 three-pointers across 19 games in which he logged at least 30 minutes. His upside isn't off the charts, but he's cheap enough to be worth considering for your entry.
SHOOTING GUARDS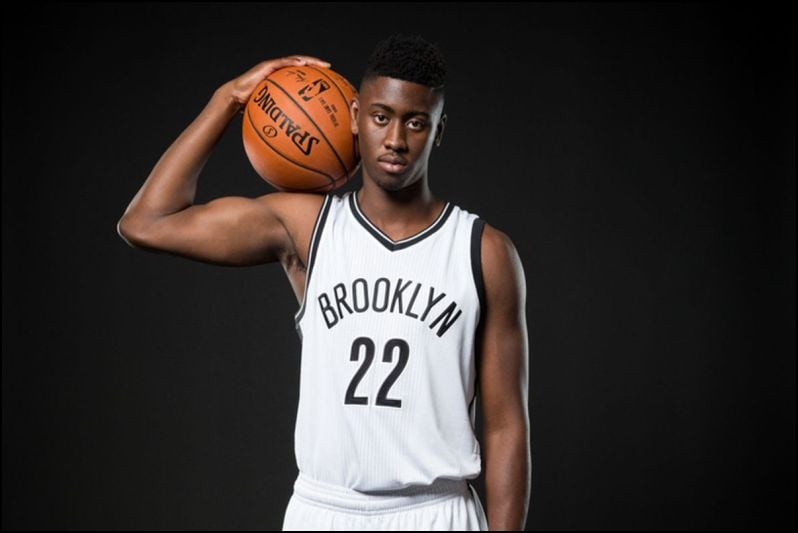 Caris LeVert, BKN at DET
FanDuel = $6,000
DraftKings = $5,800
The Nets are dealing with their own injury concerns with Allen Crabbe, DeMarre Carroll and Shabazz Napier all ruled out for Wednesday. To make matters worse, Rondae Hollis-Jefferson is questionable with a hip injury. Even if Hollis-Jefferson does play, the door is open for LeVert to get extended run. Over nine games in which LeVert logged at least 30 minutes last year, he averaged 15.6 points, 5.1 rebounds, and six assists.
Jeremy Lamb, CHA vs. MIL
FanDuel = $5,400
DraftKings = $5,700
The Hornets dealt away Dwight Howard over the summer, which left a significant hole in their offense since he had the third-highest usage rate (24.2%) on the team last year. Although he doesn't play Howard's position, Lamb will be one of the players tasked with filling the scoring void created by his departure. Lamb will also move into the starting lineup this year, which is great news considering he averaged 15.7 points, 5.6 rebounds, 3.3 assists, and 1.6 three-pointers across 18 starts last year.
SMALL FORWARDS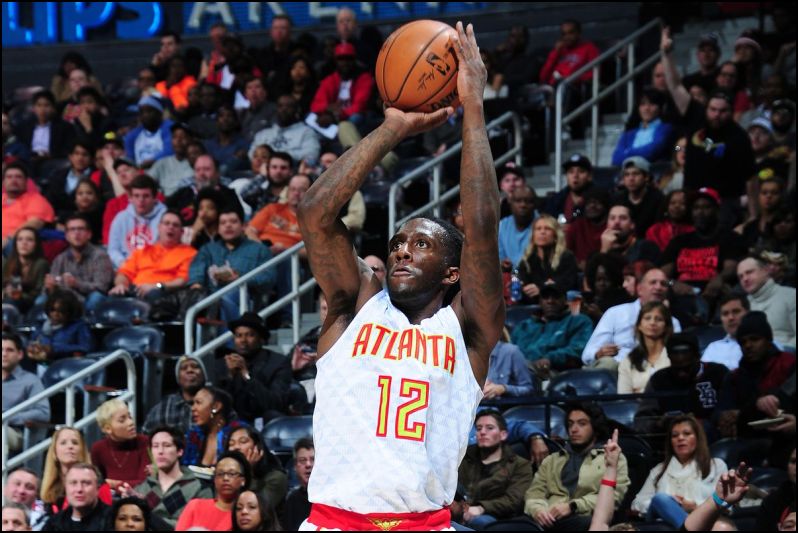 Tauren Prince, ATL at NY
FanDuel = $6,000
DraftKings = $6,100
This matchup between the Hawks and the Knicks might be one of the least exciting ones on the slate. These are both two bad teams working their way through a rebuilding process. Neither team has a lot of potent scorers, but don't overlook Prince's potential. He came on strong after the All-Star break last year, averaging 19 points, 4.9 rebounds, 3.5 assists, 1.3 steals and 3.2 three-pointers across 23 games.
Jonathan Isaac, ORL vs. MIA
FanDuel = $5,700
DraftKings = $5,000
The sixth pick in the 2017 NBA Draft, Isaac was limited to 27 games last year due to injury. Although he only averaged 20 minutes per contest, he showed his incredible defensive upside by averaging 1.2 steals and 1.1 blocks. He still has a ways to go offensively, evident by the fact that he shot 37.9% from the field last year. With that being said, he could do enough defensively and on the boards in this game to warrant consideration.
POWER FORWARDS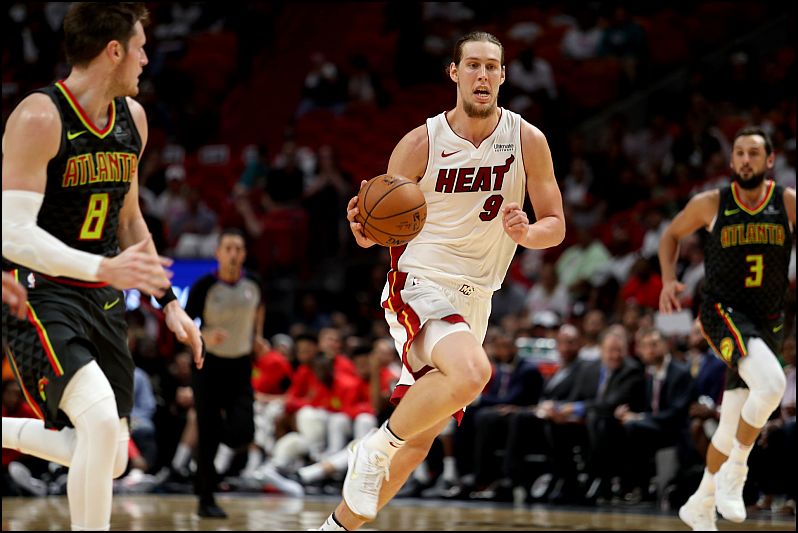 Kelly Olynyk, MIA at ORL
FanDuel = $5,400
DraftKings = $6,100
The Heat are dealing with plenty of injuries Wednesday with Justise Winslow, James Johnson, Wayne Ellington and Dion Waiters all listed as either doubtful or out. The Magic have a talented frontcourt made up of Nikola Vucevic, Aaron Gordon, Mohamed Bamba, and Isaac, so the Heat are likely going to rely heavily on Olynyk in this game. In 12 games in which Olynyk logged at least 30 minutes last year, he averaged 16.8 points, eight rebounds, 4.1 assists, and 1.7 steals.
P.J. Tucker, HOU vs. NO
FanDuel = $4,100
DraftKings = $3,900
The Rockets roster has a lot of big names, including James Harden, Chris Paul, and Carmelo Anthony. One player who doesn't always get the credit that he deserves is Tucker, whose ability to defend multiple positions and shoot three's goes a long way towards helping them be successful. He's expected to open the season as a member of the starting five with Anthony and Eric Gordon set to come off the bench. The Rockets will also be somewhat shorthanded up front with Marquese Chriss out with an ankle injury. Tucker might not score a ton of points, but he could provide enough in other areas to be an option at near the minimum price.
CENTERS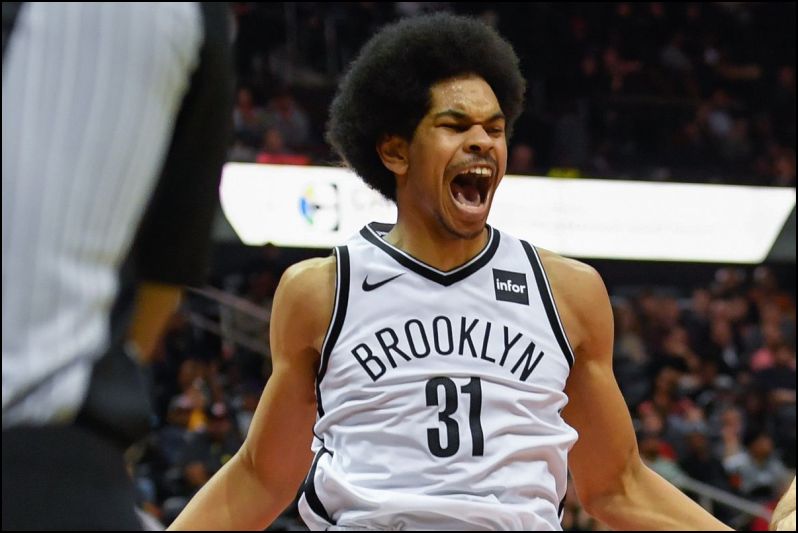 Jarrett Allen, BKN at DET
FanDuel = $5,600
DraftKings = $5,700
The Nets need Allen to make significant improvements this season. They were one of the worst teams in the league at defending opposing centers last year despite Allen averaging 1.2 blocks in only 20 minutes per game. With Ed Davis and Kenneth Faried as his backups, expect Allen to see more playing time if he can stay out of foul trouble. Facing Andre Drummond is no easy task, but the potential for increased playing time certainly works in Allen's favor.
Alex Len, ATL at NY
FanDuel = $5,100
DraftKings = $5,600
The Hawks are the walking wounded up front. Not only will they be without one of the keys to their future in John Collins, but Dewayne Dedmon will also sit out Wednesday. The door is open for Len to log plenty of minutes after seeing inconsistent playing time with the Suns last year. Len shined when given an opportunity, averaging 17.3 points, 11.7 rebounds and 2.3 blocks over three games in which he played at least 30 minutes.