NBA Daily Fantasy Basketball Sleeper Lineup Picks for 10/24/18
*Mike Barner — @rotomikebarner*
Wednesday's NBA schedule is jam-packed with 11 games. There are a ton of value plays to consider, as a result. Let's get right down to business and examine some to target for your entry. Don't forget to sign up for our Newsletter and try our Playerlab tool, where you can filter the stats that matter the most and help build a winning entry on FanDuel and DraftKings.
POINT GUARDS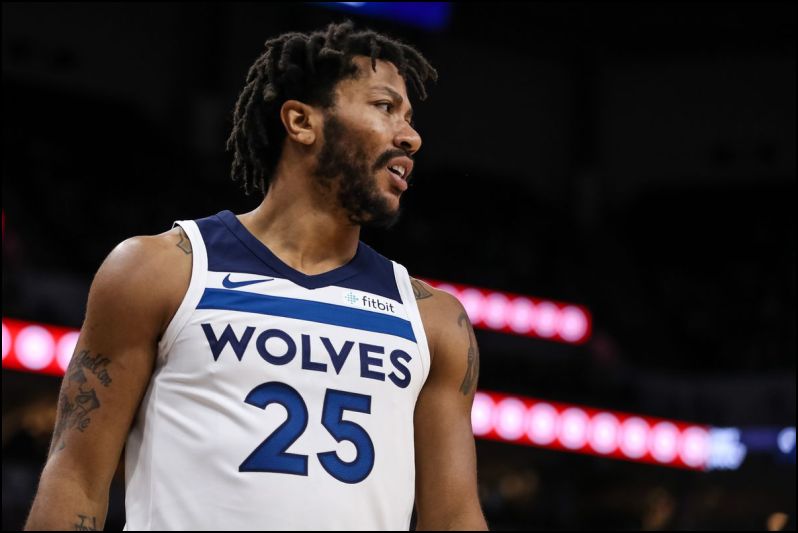 Derrick Rose, MIN at TOR
FanDuel = $4,500
DraftKings = $4,400
Tom Thibodeau loves him some Derrick Rose. The two have a long-standing relationship since their days with the Bulls and Thibodeau clearly plans to play him a lot this season, or, at least for as long as Rose is healthy. Rose is averaging 28 minutes per contest, helping him post 14.8 rebounds, 3.8 rebounds, and five assists. Rose is not a good three-pointer shooter, but his 23.5% usage rate is encouraging for his scoring upside. Look for him to get enough time on the floor Wednesday to provide value at this price.
Isaiah Canaan, PHO vs. LAL
FanDuel = $4,400
DraftKings = $4,300
With the ugliness that is the Suns' point guard position, Canaan has started each of their first three games. Devin Booker is also helping to facilitate their offense, but Canaan has still been able to log 30 minutes per contest. Canaan can go damage from behind the arc, so the added playing time has helped him average 10 points and two three-pointers per contest. The Lakers play at the fastest pace (108.7 possessions per game) in the league, so Canaan could be in line for even more opportunities to score in this contest.
SHOOTING GUARDS
Eric Gordon, HOU vs. UTA
FanDuel = $5,600
DraftKings = $5,800
Chris Paul will be out due to his suspension again Wednesday, leaving Gordon with another opportunity to start. He excelled without Paul on Sunday against the Clippers, scoring 21 points to go along with five rebounds, two assists, one steal, and five three-pointers. Across 30 starts last year, Gordon averaged 21.5 points. 2.8 rebounds, 3.4 assists and 3.8 three-pointers per contest. His usage rate also increased from 22% in a reserve role to 27.8% when he started.
Wesley Matthews, DAL at ATL
FanDuel = $5,400
DraftKings = $5,200
Matthews may not get a ton of publicity, but he's an important part of the Mavericks. He's averaged at least 34 minutes per game in every season that he's been with the team, including through the first three games this year. His field goal percentage usually isn't great, but he's still managed to average 13.8 points and 2.2 three-pointers per game for his career. The Hawks have allowed 122.7 points per game, making Matthews a strong option to consider based on his minutes floor.
SMALL FORWARDS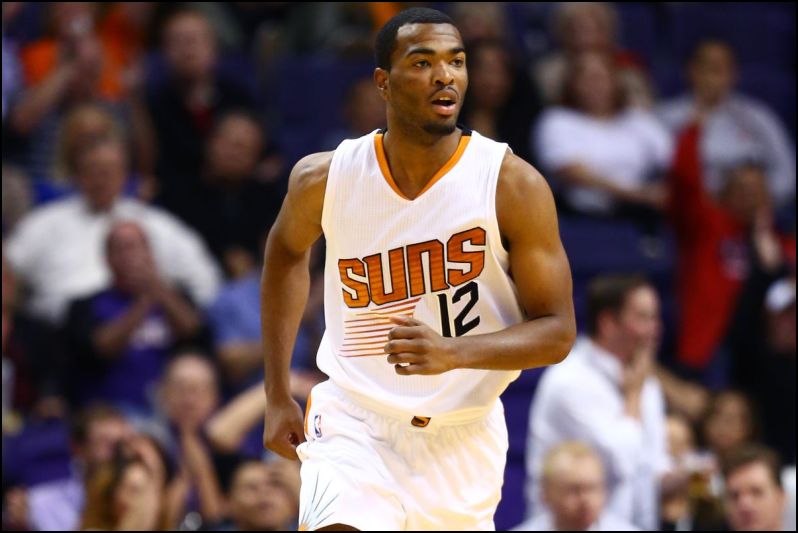 T.J. Warren, PHO vs. LAL
FanDuel = $5,700
DraftKings = $4,800
Warren started all 65 games that he played in last year, but he's moved to the bench this season. His playing time has dropped from 33 minutes to 23 minutes per game, but his usage rate has increased from 24.9% to a whopping 29.6%. He should continue to see the bulk of the scoring opportunities with the Suns' second unit, making him a great option in what should be a high-scoring contest versus the Lakers.
Jae Crowder, UTA at HOU
FanDuel = $4,600
DraftKings = $4,800
This game sets up really well for Crowder. The Rockets like to play a lot of small lineups and will have their depth challenged with both Paul and James Ennis (hamstring) out. They also play at the eighth-fastest pace (105) in the league. Crowder plays a crucial role within the second unit for the Jazz, helping him average 30 minutes per contest. He's cashed in the added playing time by averaging 15 points, 6.7 rebounds and two three-pointers.
POWER FORWARDS
Markieff Morris, WAS at GS
FanDuel = $5,700
DraftKings = $5,700
Speaking of dealing with limited depth, the Wizards frontcourt is hurting entering play Wednesday. Dwight Howard (back) will be out yet again and has yet to play a game this season. Fill in starter Ian Mahinmi is listed as questionable with a back injury of his own. Even if he does play, this is not a good matchup for him considering all the small lineups the Warriors like to deploy. Morris is averaging 16.3 points, seven rebounds, one steal, 1.7 blocks and three three-pointers across 27 minutes per game this year and should at least see similar playing time in this contest, if not more.
Dwight Powell, DAL at ATL
FanDuel = $4,700
DraftKings = $5,000
Powell is only averaging 17 minutes a game, but his 26.3 percent usage rate has helped him average 15.7 points. Both numbers are likely to decline over the course of the season, but he's proven the Mavericks can rely on him for however long it takes Dirk Nowitzki to return from injury. The Hawks will again be without John Collins (ankle) on Wednesday, leaving Powell with a chance to thrive against their weak frontcourt.
CENTERS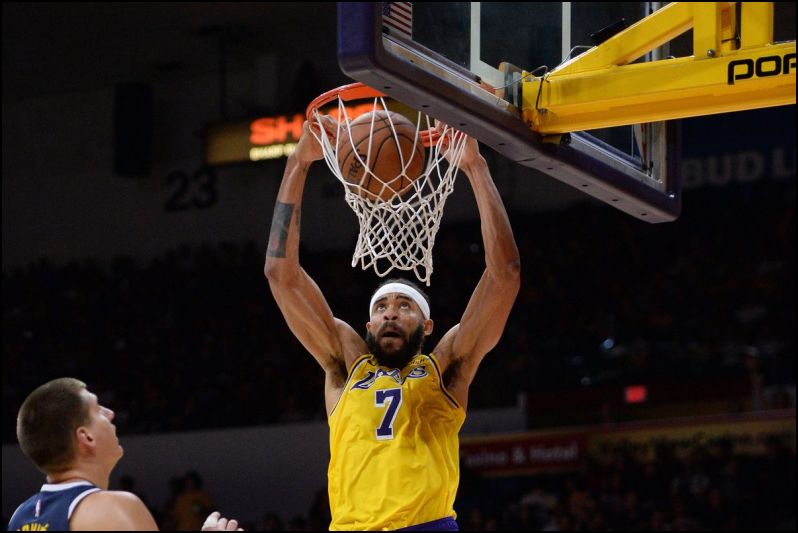 JaVale McGee, LAL at PHO
FanDuel = $6,000
DraftKings = $5,300
McGee isn't going to last as a value play for much longer. His price is steadily climbing because he's averaging 15 points, 7.3 rebounds, and three blocks through three games. Having excellent passers around him like LeBron James, Rajon Rondo and Lonzo Ball is going to help him get a lot of easy buckets and he's proven to be a force when it comes to blocks. Facing Deandre Ayton might not be an easy task, but McGee is still in line for valuable performance.
Myles Turner, IND at SA
FanDuel = $5,500
DraftKings = $5,800
Is this finally the year that Turner breaks out? Well, it certainly doesn't look like it through four games. With averages of just 12.3 points and 5.8 rebounds per game, a lot of Turner's value on a nightly basis hinges on his ability to block shots. Luckily, he hasn't disappointed in that department with 1.8 rejections per contest. Domantas Sabonis eats into some of Turner's playing time, but it's not often that you can roster Turner at this cheap of a price. It might be worth taking a chance on him in tournament play.