NBA Daily Fantasy Basketball Sleeper Lineup Picks for 10/29/18
*Mike Barner — @rotomikebarner*
The NBA starts off the week with nine games on the schedule Monday. With so many options to wade through, let's get right down to business and examine some value plays that could be in line for big performances. Don't forget to sign up for our Newsletter and try our Playerlab tool, where you can filter the stats that matter the most and help build a winning entry on FanDuel and DraftKings.
POINT GUARDS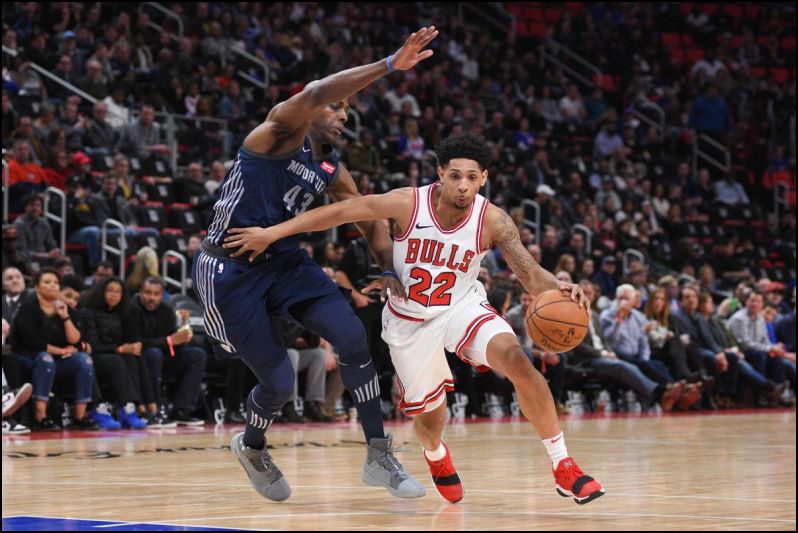 Cameron Payne, CHI vs. GS
FanDuel = $5,500
DraftKings = $4,800
With Kris Dunn (knee) out for over a month, Payne will continue to start at point guard for the Bulls. Across five starts this year, he's averaging 11 points, 2.4 rebounds, 4.2 assists, and 1.8 three-pointers per contest. This game feels like a blowout in the making, but Payne should still get enough playing time to provide value, especially since the Warriors play at the eighth-fastest pace (103.6 possessions per game) in the league.
Derrick Rose, MIN vs. LAL
FanDuel = $4,800
DraftKings = $5,100
Rose has been one of the key cogs off the bench for the Timberwolves, averaging 28 minutes per contest. His 41.4 percent shooting percentage isn't great, but he's still averaging 14.8 points. Scoring hasn't been his only area of value, either, with averages of 3.5 rebounds and 4.5 assists, as well. The Lakers have allowed the second-most points per game (122.2) and play at the fifth-fastest-pace (106.4), leaving Rose with a matchup to exploit.
SHOOTING GUARDS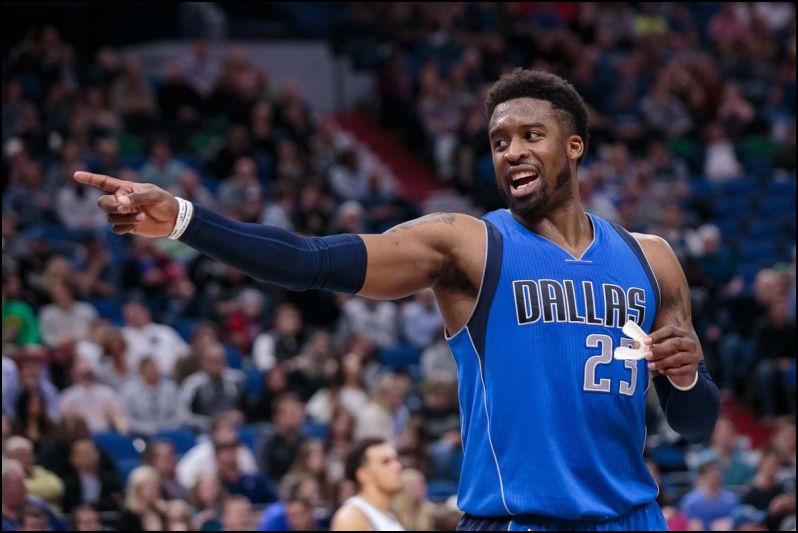 Wesley Matthews, DAL at SA
FanDuel = $5,000
DraftKings = $5,200
Quick, who is leading the Mavericks in scoring this season? Is it their promising rookie Luka Doncic? Maybe it's Dennis Smith Jr., who had a 28.9 percent usage rate last year? Nope, it's the veteran Matthews at 20 points per game. Known more for his defensive abilities, Matthews has cashed in his career-high 23.3 percent usage rate in the early going. It's hard to imagine him keeping this up for the entire season, but he's playing 34 minutes a game and is clearly a key part of the Mavericks' starting lineup.
Monte Morris, DEN vs. NO
FanDuel = $4,800
DraftKings = $4,500
With Isaiah Thomas (hip) yet to play in a game this year, Morris has worked his way into an expanded role. He's shown some promise, averaging 13.3 points, four rebounds, six assists, 1.3 steals, and 1.3 three-points in all three games in which he has logged at least 20 minutes. The Pelicans play at the fourth-fastest pace (106.8), which could lead to a productive outing from Morris on Monday.
SMALL FORWARDS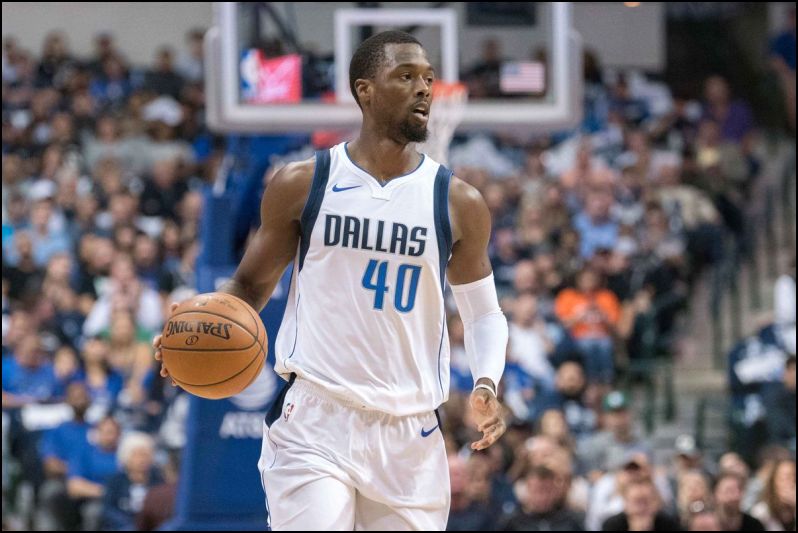 Harrison Barnes, DAL at SA
FanDuel = $5,300
DraftKings = $5,200
The Mavericks had a severe lack of talent last year, leading Barnes to average 18.9 points and 1.5 three-pointers with a 25.2 percent usage rate. Barnes was sidelined to start the season due to a hamstring injury, but is healthy now and logged 34 minutes Sunday against the Jazz. His shot has been off so far, but it's encouraging to see him get at least 13 field goal attempts in both games. His value is mostly limited to points and rebounds, but he is still someone to consider at this reduced price.
Justise Winslow, MIA vs. SAC
FanDuel = $4,700
DraftKings = $4,200
Winslow has only played one game this season because of a hamstring issue of his own. He logged 19 minutes in that contest Saturday against the Blazers and came out of the game with no apparent ill effects. His minutes upside is limited even when he is healthy, but that doesn't mean you should ignore him for your entry. The Heat could put up a lot of points in this game with the Kings allowing the third-most points per game (120.3) and playing at the third-fastest pace (107.3).
POWER FORWARDS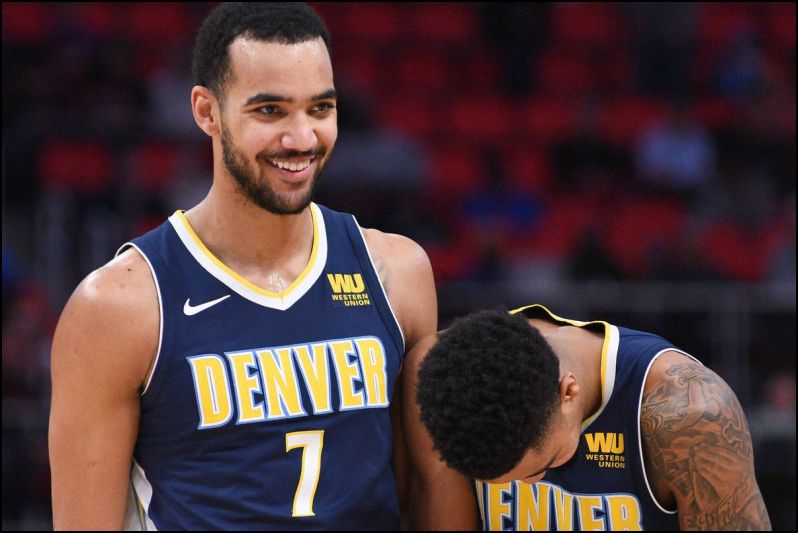 Trey Lyles, DEN vs. NO
FanDuel = $4,300
DraftKings = $4,300
The injury to Will Barton (groin) has opened up a little extra playing time for Lyles. He's logged at least 20 minutes in all three games since Barton went down, averaging 9.7 points, 4.3 rebounds, three assists, and 1.3 steals. Morris certainly has the higher upside of the two key reserves for the Nuggets, but Lyles is also someone to consider if you're looking to save money at power forward.
Ersan Ilyasova, MIL vs. TOR
FanDuel = $4,100
DraftKings = $4,100
The Bucks could be without their best player Monday as Giannis Antetokounmpo is listed as questionable due to a concussion. If he can't play, that leaves a huge void in their offense. Ilyasova could enter the starting five if Giannis sits, which would leave him with significantly more upside than his current role off the bench. That being said, you might want to consider Ilyasova even if Giannis does play since he is one of the key parts of their second unit.
CENTERS
Julius Randle, NO at DEN
FanDuel = $6,300
DraftKings = $6,200
Randle started in place of Anthony Davis (elbow) on Saturday, but he only played 19 minutes. It was a tough matchup against Rudy Gobert, which could be the main reason why he finished with just 12 points and three rebounds. Davis' status is in doubt again Monday, potentially leaving Randle with another opportunity to start. If that's the case, he could be a great option since he won't have to deal with Gobert again.
Dewayne Dedmon, ATL at PHI
FanDuel = $4,500
DraftKings = $4,700
With Dedmon missing the start of the season due to an ankle injury, Alex Len was given a chance to start at center. He didn't do much with his opportunity, but he has continued to start even after Dedmon's return. It wouldn't be surprising for him to lose the job soon, though, especially since Dedmon looked great Saturday with 13 points, 13 rebounds and five blocks against the Bulls. Facing Joel Embiid is no easy task, but Dedmon is still someone to consider if you want to go really cheap at center.