NBA Daily Fantasy Basketball Sleeper Lineup Picks for 11/1/18
*Mike Barner — @rotomikebarner*
The NBA starts off the month of November with six games on the schedule Thursday. That's a busier than normal Thursday, but there are still a limited amount of viable value plays available. Let's take a look at some of the options that stand out based on their matchups. Don't forget to sign up for our Newsletter and try our Playerlab tool, where you can filter the stats that matter the most and help build a winning entry on FanDuel and DraftKings.
POINT GUARDS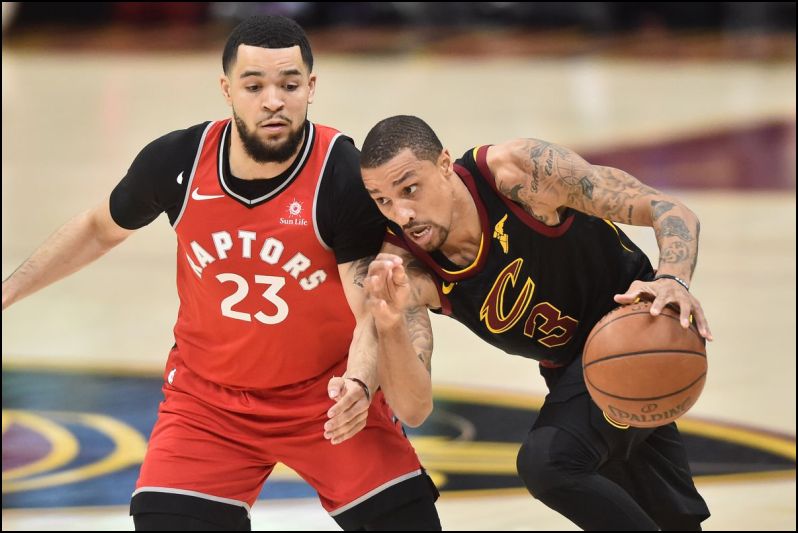 George Hill, CLE vs. DEN
FanDuel = $5,100
DraftKings = $4,700
There's going to be a point this season, possibly sooner than some might have originally thought, when the Cavaliers are going to start playing their young players more. There have already been rumors of them exploring trades to move some of their veterans. Hill is starting at point guard for now, but don't be surprised if his minutes start to dwindle in the near future. That's of little concern Thursday, though, which brings him into the discussion for cheap point guards. Don't count on him for many assists, but he is averaging 13 points and 1.1 three-pointers per contest.
Collin Sexton, CLE vs. DEN
FanDuel = $5,000
DraftKings = $4,600
It would make a lot of sense for Sexton to eventually replace Hill in the starting lineup this year. They are actually kind of similar players in that neither is going to rack up assists as a traditional point guard would. However, Sexton has had a few impressive offensive showings, scoring at least 12 points in four of his last five games. The Nuggets are a far superior team, so if they race out to a big lead early, Sexton could get plenty of garbage time minutes. I actually think he has a slightly higher upside than Hill, making him an intriguing option in tournament play.
SHOOTING GUARDS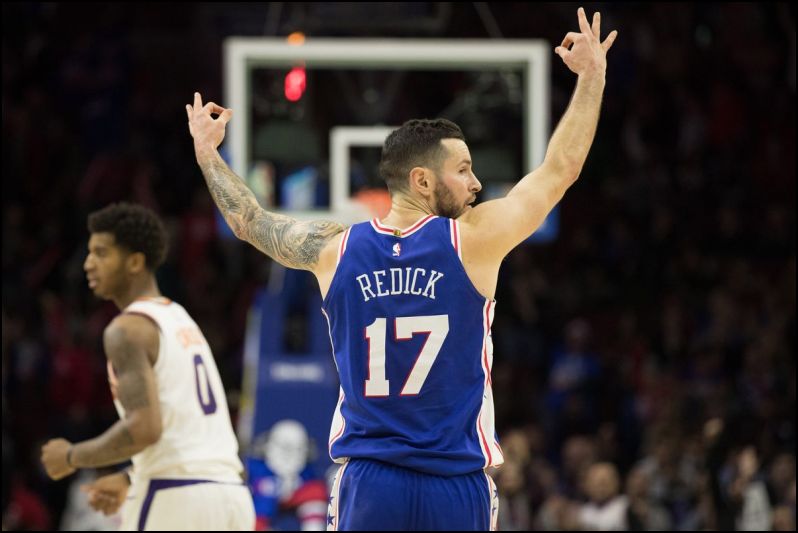 J.J. Redick, PHI vs. LAC
FanDuel = $5,200
DraftKings = $5,600
Redick is still not starting games for the Sixers, but his playing time hasn't dropped at 30 minutes per game. His 39.5 percent shooting percentage is well below his career mark, but his 23.8 percent usage rate has still helped him average 18.5 points and 3.8 three-pointers per contest. Both of these teams are in the top-nine in the league in pace of play, which could lead to even more scoring opportunities for Redick.
Jordan Clarkson, CLE vs. DEN
FanDuel = $4,300
DraftKings = $4,400
The loss of Kevin Love (foot) and his 27.3 percent usage rate is a crushing blow for an already thin Cavaliers roster. Clarkson has been one of their other primary scoring options, leading to him averaging 16 points despite playing in only 23 minutes a night. The key has been his 27.8 percent usage rate, which would be the highest mark of his career. His other contributions are limited, at best, but Clarkson can still provide value.
SMALL FORWARDS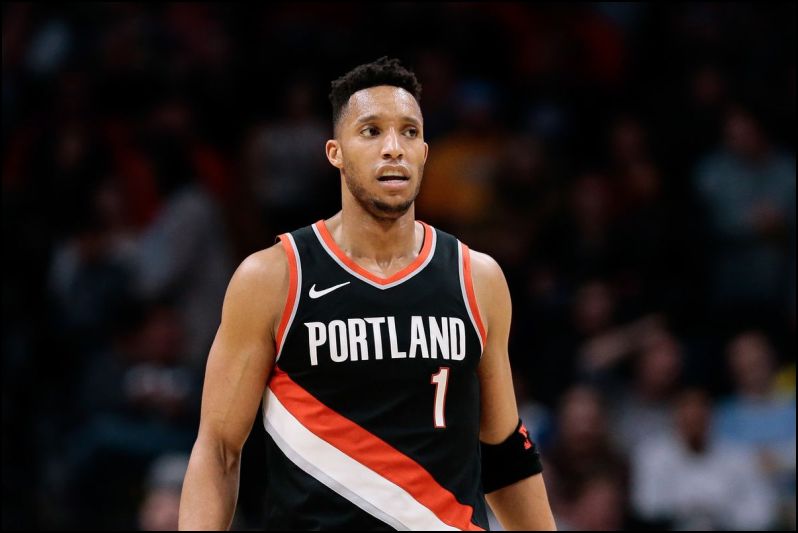 Evan Turner, POR vs. NO
FanDuel = $4,500
DraftKings = $4,100
Turner doesn't excel in any one area, but his all-around contributions still leave him with some value. Despite averaging only 24 minutes a game, Turner has averages of 9.3 points, 4.7 rebounds, 4.1 assists, and 1.1 steals. Maurice Harkless (knee) could eventually eat into some of Turner's minutes, but he's already been ruled out again for Thursday. With the Pelicans playing at the third-fastest pace (106.7 possessions per game), Turner could do just enough across the board to warrant consideration.
Sam Dekker, CLE vs. DEN
FanDuel = $4,500
DraftKings = $4,600
The Cavaliers are a mess right now with Love out, Tyronn Lue fired and the uncertainty surrounding the status of interim head coach Larry Drew. It's hard to read too much into how the Cavaliers plan to replace Love with their recent coaching change, but Dekker has started both of their last two games. He had his best performance of the year Tuesday against the Hawks, scoring 12 points to go along with nine rebounds, four assists and three steals across 29 minutes. Facing the Nuggets is a much tougher task, but Dekker has upside if he remains in the starting five.
POWER FORWARDS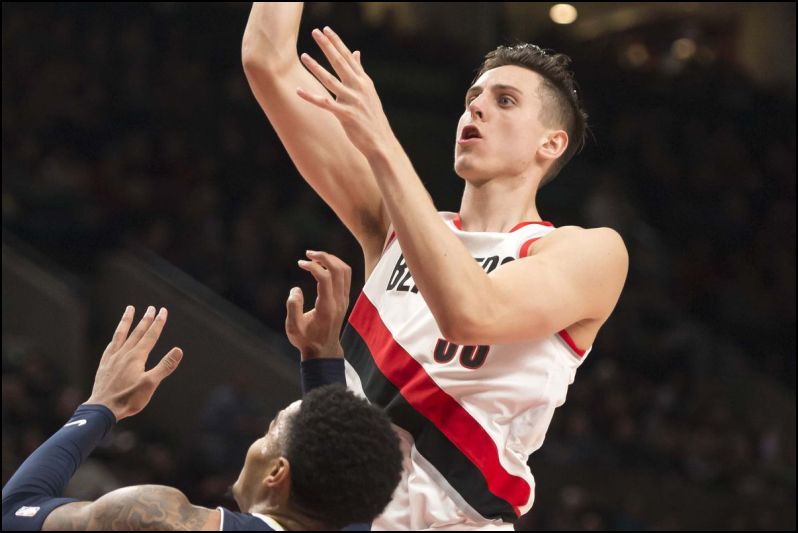 Zach Collins, POR vs. NO
FanDuel = $4,700
DraftKings = $4,100
Collins has been crazy efficient to start this year, shooting 65.1 percent from the field, 50 percent from behind the arc and 88.9 percent from the charity stripe. Add that to his uptick in playing time and he's become a weapon off the bench for the Blazers. His ability to shoot three-pointers and play at a fast pace could be key for the Blazers in this matchup against the Pelicans, so don't sleep on Collins.
Trey Lyles, DEN at CLE
FanDuel = $4,400
DraftKings = $4,500
The Nuggets played Wednesday against the Bulls in Chicago, winning a close game that went to overtime. Lyles played 20 minutes in that game and has logged at least 20 minutes in five straight contests. He's shown an ability to contribute when given the opportunity, averaging 11 points, 4.8 rebounds, 2.6 assists, and 1.2 steals across those five games. His ceiling isn't off the charts, but this is a matchup to exploit with the Cavaliers allowing 117.9 points per game.
CENTERS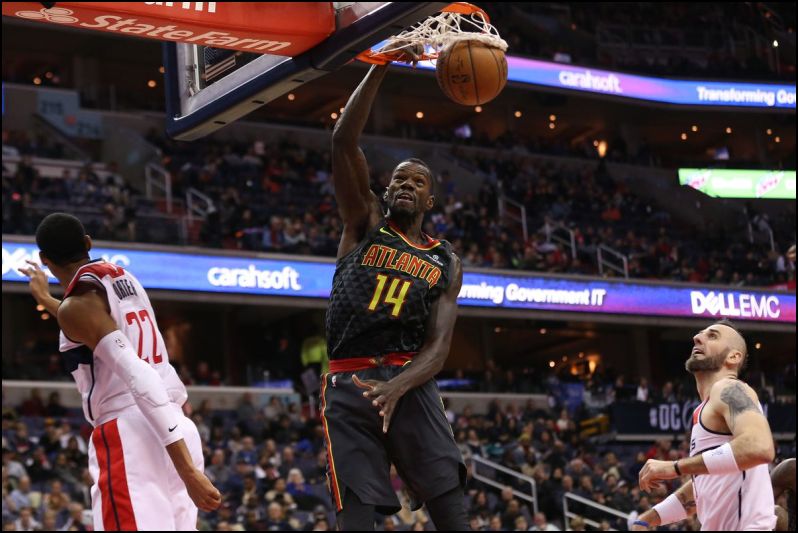 Dewayne Dedmon, ATL vs. SAC
FanDuel = $5,400
DraftKings = $4,500
Dedmon was in foul trouble Tuesday against the Cavaliers, resulting in him posting four points and four rebounds across just 16 minutes. He's had his ups and downs this season and is still coming off of the bench behind Alex Len, but he could see extended minutes against the big Kings frontcourt if he can stay out of foul trouble. The Hawks and Kings play at the two fastest paces in the league, which could also help Dedmon's bottom line.
Cody Zeller, CHA vs. OKC
FanDuel = $4,600
DraftKings = $4,000
The Hornets like to play small, which is one of the reasons why Zeller is averaging only 22 minutes a game despite starting all eight contests. Even with his limiting playing time, he's still averaging a respectable 9.6 points and 5.8 rebounds. Whether they like it or not, the Hornets might be forced to play Zeller more Thursday in a matchup against Steven Adams. Zeller is a significant amount cheaper than Dedmon, so he might be the way to go at center if you really want budget relief at the position.