NBA Daily Fantasy Basketball Sleeper Lineup Picks for 11/14/18
*Mike Barner — @rotomikebarner* 
With 11 games in the NBA on Wednesday, many of the best players in the league will be in action. In order to fit some of them into your DFS entry, you'll need to find the right mix with cheap value plays. Here are some of the better options to consider when crafting your lineup. Don't forget to sign up for our Newsletter and try our Playerlab tool, where you can filter the stats that matter the most and help build a winning entry on FanDuel and DraftKings.
POINT GUARDS
Collin Sexton, CLE at WAS
FanDuel = $5,800
DraftKings = $5,000
Sexton might still have a lot of developing to do, but he's shown promise while filling in as the starting point guard with George Hill (shoulder) out. Across three games since assuming the role, Sexton is averaging 17 points, 3.7 rebounds, and 2.7 assists. The key is that he has logged at least 34 minutes in each of those contests, something that likely won't change Wednesday based on the limited depth behind him. The Wizards play at the seventh-fastest pace (103.4 possessions per game), so that could afford Sexton with even more opportunities to provide value.
D.J. Augustin, ORL vs. PHI
FanDuel = $4,500
DraftKings = $4,700
Augustin has started all 14 games for the Magic this year and isn't going to lose that job anytime soon. Not only do they have no viable options behind him, but he's averaged a respectable 10.6 points, 2.4 rebounds, and 4.6 assists per contest. In his first game against the Sixers this year, Augustin finished with nine points, three rebounds and nine assists. Considering the Sixers play at the sixth-fastest pace (103.6), Augustin could be a viable option in tournament play for their rematch.
SHOOTING GUARDS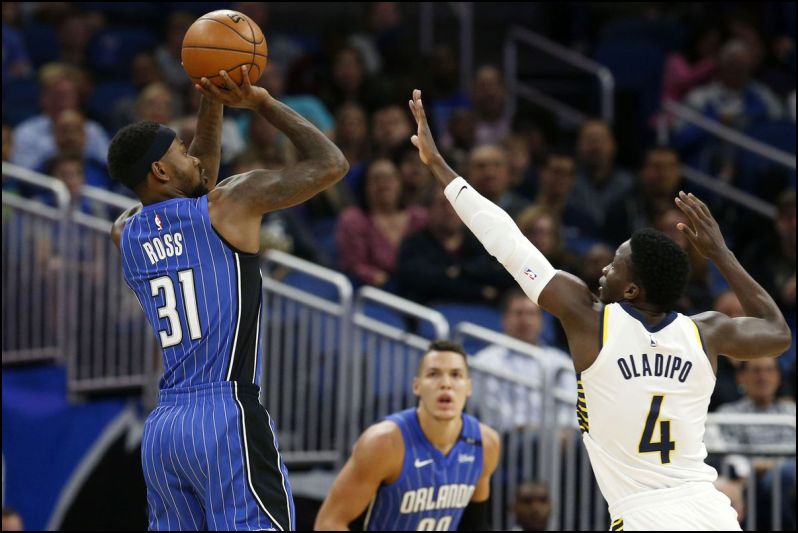 Terrence Ross, ORL vs. PHI
FanDuel = $5,000
DraftKings = $5,000
Ross continues to lead the Magic's second unit with a 24 percent usage rate. In fact, the only two players on the team with higher usage rates are both starters in Evan Fournier (26.1 percent) and Nikola Vucevic (25.3 percent). Ross is also averaging a whopping six three-point attempts per contest, which has helped him post 13.8 points and 2.3 three-pointers a night. With the potential for this game to be played at a faster pace than the Sixers are accustomed to, Ross could be in line for another valuable offensive outing.
J.R. Smith, CLE at WAS
FanDuel = $4,400
DraftKings = $4,000
The Cavaliers are running out of healthy players, so they've had to turn to a familiar face in Smith to cover some of the extra available minutes. Never one to shy away from taking shots, Smith has scored at least 13 points in four of his last five games. It hasn't been just about scoring for Smith, though, who is also averaging 2.2 rebounds, 3.4 assists, and 1.6 steals during that five-game stretch. The Wizards are allowing the most points per game (118.5), making Smith a potential bargain at this price.
SMALL FORWARDS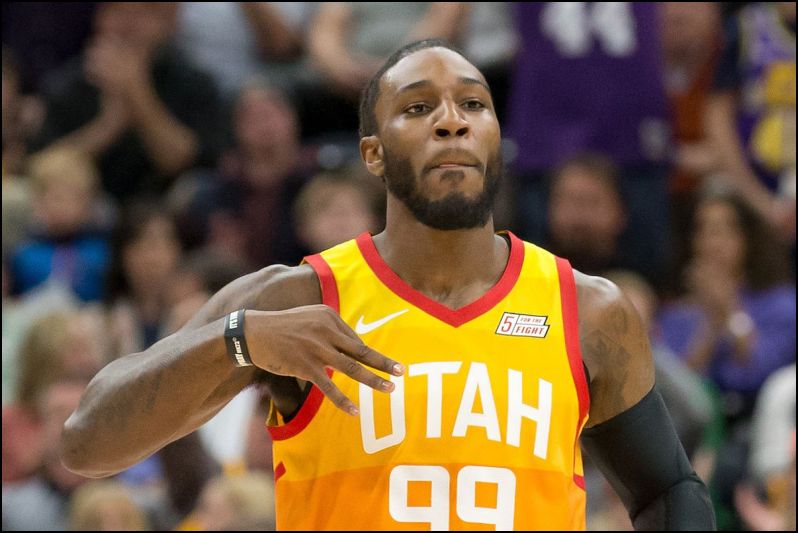 Jae Crowder, UTA at DAL
FanDuel = $5,200
DraftKings = $5,200
Crowder continues to thrive off the bench for the Jazz, averaging 14 points, 5.5 rebounds, and 1.6 assists. His 69.6 percent shooting from the charity stripe leaves a lot to be desired, but that's more a season-long fantasy concern than it is in DFS. In his first two games against the Mavericks this season, Crowder averaged 14.5 points and six rebounds, almost exactly in line with his overall marks for the year. His upside might not be off the charts, but he also has a relatively high floor for a player at this price.
Jeff Green, WAS vs. CLE
FanDuel = $4,300
DraftKings = $4,200
The Wizards are finally healthy, but that hasn't stopped Green from being a valuable part of their second unit. Actually, he's averaging 14.6 points and six rebounds over his last five games. He may not get a ton of shots, but he's been extremely efficient by shooting 51 percent from the floor and 96.9 percent from the charity stripe. In a matchup against his former team that is currently decimated by injuries, Green is an intriguing option in tournament play.
POWER FORWARDS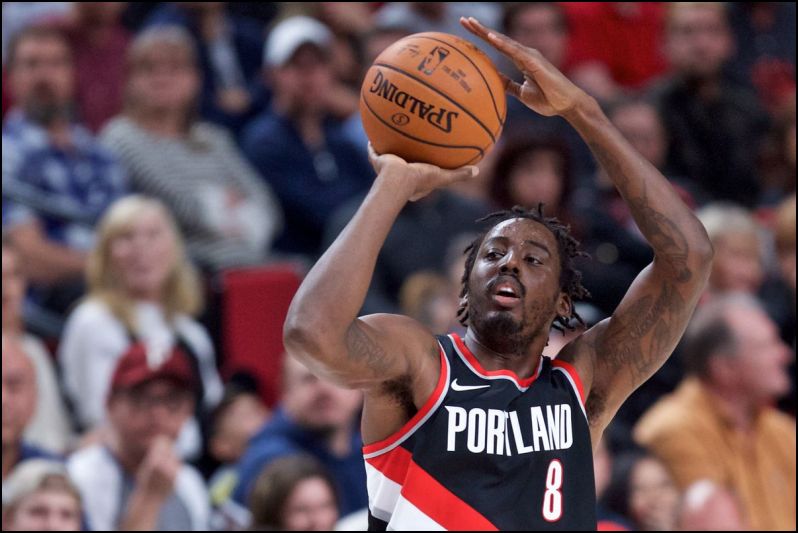 Al-Farouq Aminu, POR at LAL
FanDuel = $5,300
DraftKings = $4,900
The Blazers don't count on Aminu to score much, leaving him with a paltry 11.9 percent usage rate. However, he's still managed to average 8.5 points per contest. Add that to his 8.7 rebounds a game and he's a nightly threat to at least approach a double-double. This is a good matchup for him against a Lakers team that deploys a lot of small lineups and plays at the third-fastest pace (105.6). The last time these two teams met, Aminu had four points, 13 rebounds, two steals and two blocks.
Derrick Favors, UTA at DAL
FanDuel = $5,300
DraftKings = $4,600
Favors was forced to play extra minutes last season with Rudy Gobert out for an extended period of time, but with Gobert healthy, Favors is back to playing just 23 minutes a game this year. That hasn't stopped him from being productive, though, with averages of 11.4 points, 7.2 rebounds, and 1.3 blocks. The Mavericks have improved their overall roster, but Favors is a tough matchup for them at power forward. When these two teams played each other last week, Favors finished with 13 points, six rebounds, two steals, and three blocks.
CENTERS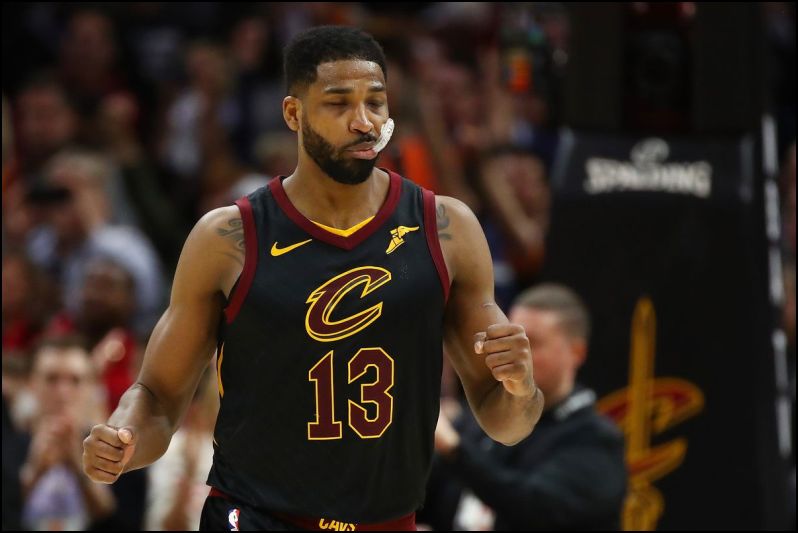 Tristan Thompson, CLE at WAS
FanDuel = $6,100
DraftKings = $5,800
With Kevin Love (toe), Sam Dekker (ankle) and Cedi Osman (back) all out, the Cavaliers have been forced to play Larry Nance Jr. more at power forward. That's left Thompson to handle the bulk of the time at center, resulting in him playing at least 28 minutes in each of his last four games. He hasn't let those minutes go to waste, averaging 15.5 points and 16 rebounds a contest.
Jonas Valanciunas, TOR vs. DET
FanDuel = $5,600
DraftKings = $5,000
Valanciunas has bounced in and out of the starting five based on matchups, but this looks like an instance where he'll start against Andre Drummond. Even though Valanciunas is still only averaging 22 minutes a game as a starter, he's posted 13.2 points, eight rebounds, and 1.4 blocks per contest in that role. Thompson has the higher upside, but Valanciunas is also someone to consider who comes at an even cheaper price.