NBA Daily Fantasy Basketball Sleeper Lineup Picks for 11/15/18
*Mike Barner — @rotomikebarner* 
We've only got three games in the NBA on Thursday, but there will be plenty of high-end talent available with the Warriors, Rockets, Nuggets, and Spurs all in action. There is also a surprisingly decent amount of cheap value plays with upside. Let's dive into the slate to see where you might be able to gain an edge. Don't forget to sign up for our Newsletter and try our Playerlab tool, where you can filter the stats that matter the most and help build a winning entry on FanDuel and DraftKings.
POINT GUARDS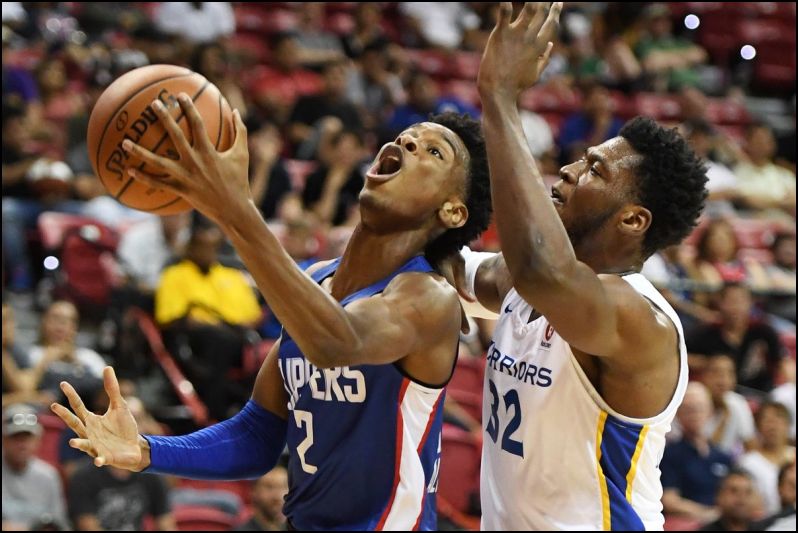 Shai Gilgeous-Alexander, LAC vs. SA
FanDuel = $6,000
DraftKings = $5,300
Avery Bradley (ankle) is listed as questionable for this contest, but even if he does return, it would be a surprise to see him back in the starting five. Gilgeous-Alexander has done a great job across four games in that role, averaging 14.8 points, 4.3 rebounds, 3.5 assists, one steal, and 1.5 blocks. The Clippers play at the eighth-fastest pace (103.3 possessions per game) in the league, which should continue to leave Gilgeous-Alexander as a great option for your entry.
Jeremy Lin, ATL at DEN
FanDuel = $4,200
DraftKings = $3,900
The Hawks have been a disaster this year, but Lin has actually been a bright spot off their bench. He got off to a slow start, which is understandable considering he missed virtually all of last season with a knee injury. However, he's turned things on of late, averaging 13.1 points, 3.1 assists, and 1.3 steals across his last seven games. His 23.5 percent usage rate is also the third-highest on the team. This game could get ugly early against a far superior Nuggets team, which could afford Lin with a few added minutes in garbage time.
SHOOTING GUARDS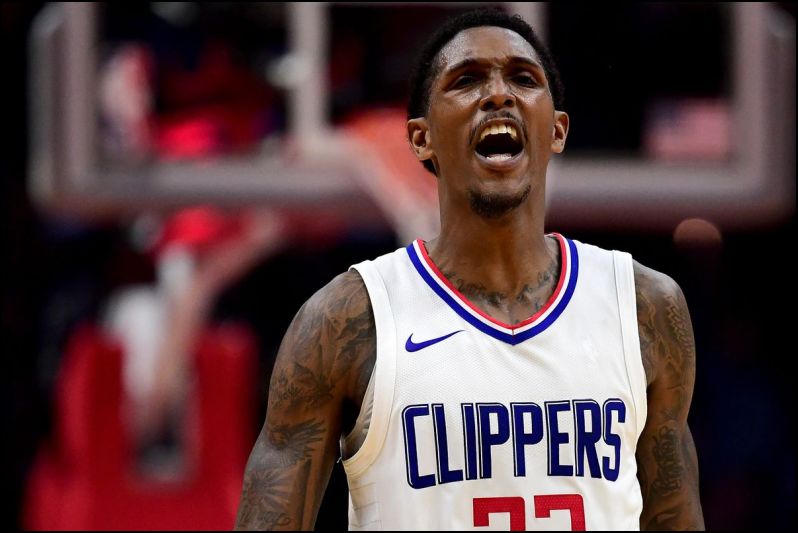 Lou Williams, LAC vs. SA
FanDuel = $6,800
DraftKings = $6,000
Gilgeous-Alexander isn't the only player who has benefited from the absence of Bradley. Across the four games that he has missed, Williams is averaging 19.3 points and 7.3 assists per contest. Williams has logged at least 32 minutes in each of his last three games, which is significantly higher than his average of 26 minutes a contest for the season. If Bradley does indeed miss this game, Williams could provide significant upside, even though he's not overly cheap.
Monte Morris, DEN vs. ATL
FanDuel = $5,200
DraftKings = $4,100
Isaiah Thomas (hip) is still out until at least December, which will continue to leave Morris as a significant part of their second unit. Although he's not a consistent source for production, Morris has shown his potential by scoring at least 15 points in two of his last three games. Not only that, but he's dished out at least six assists in back-to-back contests. If the Nuggets do get up big in this game early, Morris could see added minutes in garbage time. That makes him someone to potentially target, especially with the Hawks playing at the fastest pace (107).
SMALL FORWARDS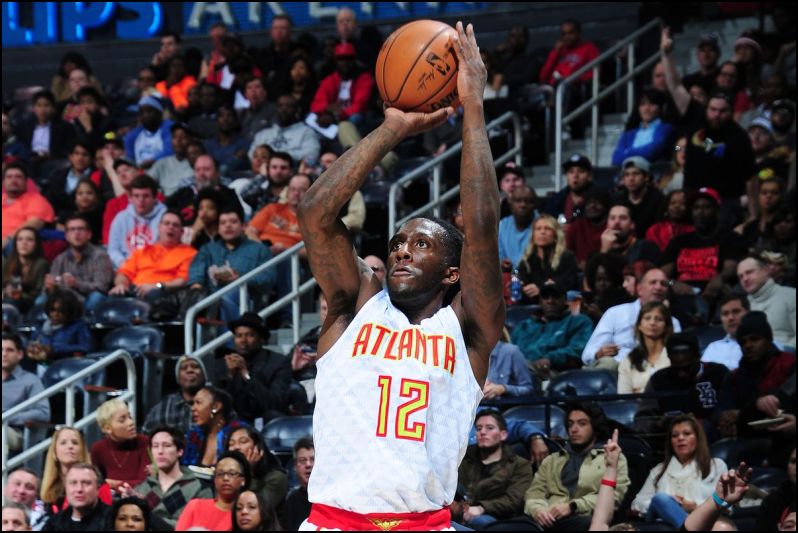 Taurean Prince, ATL at DEN
FanDuel = $6,300
DraftKings = $5,900
The Hawks are still in the very early stages of a rebuilding process, but Prince looks to be an important part of their future. He has the tendency to go through shooting slumps from time to time, but he gets plenty of shots with the second-highest usage rate (24.4 percent) on the team. Luckily, he's also averaging 4.9 rebounds, 2.8 assists, and 1.2 steals per contest, which somewhat helps make up for the nights when his shots aren't falling. After shooting 17-for-27 (63 percent) across his last two games, he might be in the midst of a hot streak.
James Ennis III, HOU vs. GS
FanDuel = $3,800
DraftKings = $3,700
It appears the Carmelo Anthony era in Houston has quickly come to an end. Whether the Rockets trade or release him, Anthony has likely played his last game with the team. That opens up added playing time Ennis, who had 16 points, four rebounds, one steal, and two blocks across 34 minutes Tuesday against the Nuggets. Gary Clark (hip) is also listed as questionable for Thursday, so if he can't play, Ennis could be locked in for extended action.
POWER FORWARDS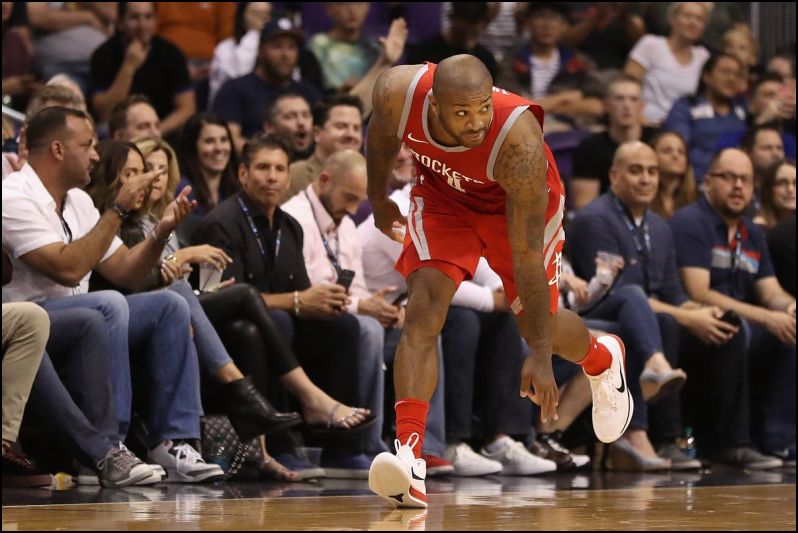 P.J. Tucker, HOU vs. GS
FanDuel = $4,800
DraftKings = $4,500
With Trevor Ariza now on the Suns, Tucker is starting and averaging a career-high 36 minutes a game. Don't expect him to get a lot of shots playing with James Harden, Chris Paul, and Clint Capela, but Tucker has been able to average 8.8 points, 5.5 rebounds, and 1.4 steals per contest. The Rockets surprisingly play at the 28th-fastest pace (97.5), but they might be forced to speed things up Thursday with the Warriors playing at the 12th-fastest (102.2). His upside isn't very high, but Tucker's extended playing time still makes him a viable target.
Trey Lyles, DEN vs. ATL
FanDuel = $4,600
DraftKings = $4,400
Lyles has had a couple of quiet performances lately, which has created an opportunity to roster him at a reduced price. He's had an expanded role this season with Will Barton (groin) out and even has the second-highest usage rate (24.2 percent) on the team. If you want to go with the assumption that the Nuggets will win this game handily, taking a chance on Lyles could pay off if he gets added playing time.
CENTERS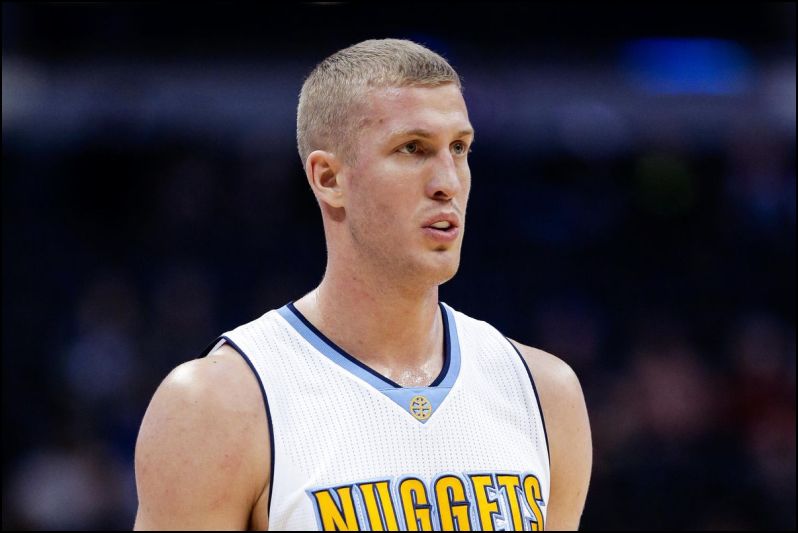 Mason Plumlee, DEN vs. ATL
FanDuel = $3,700
DraftKings = $3,400
Not much was made of it, but Nikola Jokic received x-rays for an undisclosed reason after Tuesday's game against the Rockets. Even though he said he's fine, the fact that he needed to get one for any reason is concerning. Whatever is ailing him, it would seem silly for the Nuggets to play him significant minutes against the lowly Hawks if he's not completely healthy. That could potentially open up the door for Plumlee to get added run. Plumlee doesn't play a lot, but he's still averaged 6.6 points, 4.4 rebounds, and 1.1 steals across 17 minutes a game.
Miles Plumlee, ATL at DEN
FanDuel = $3,500
DraftKings = $3,300
The Plumlee brothers might be facing each other a lot Thursday. Not only is the Jokic situation a concern for the Nuggets, but the Hawks will once again be without Dewayne Dedmon (personal). Alex Len is also battling an ankle injury and is listed as questionable. If he can't play, Plumlee will be the last man standing for the Hawks at center. Still, don't expect him to score much, but that doesn't mean he can't do enough across the board to justify being considered in tournament play.