NBA Daily Fantasy Basketball Sleeper Lineup Picks for 11/26/18
*Mike Barner — @rotomikebarner* 
Monday brings seven games on the NBA schedule. The Celtics, Warriors, Rockets, and Pelicans will be among the teams in action, leaving a lot of the top-tier options on the board for your DFS entry. In order to get them into your lineup, let's examine some cheap value plays to also consider. Don't forget to sign up for our Newsletter and try our Playerlab tool, where you can filter the stats that matter the most and help build a winning entry on FanDuel and DraftKings.
POINT GUARDS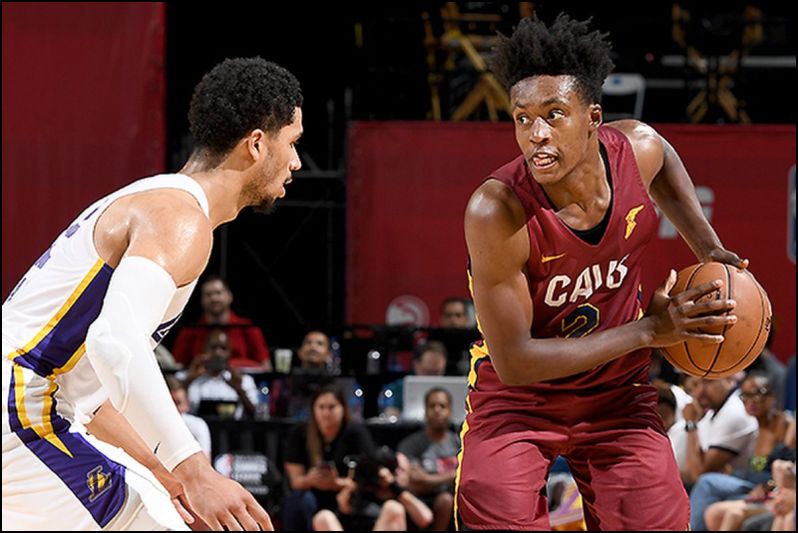 Collin Sexton, CLE vs. MIN
FanDuel = $5,800
DraftKings = $5,800
Sexton may have run away with the starting point guard job to the point where he might not relinquish it even when George Hill (shoulder) eventually returns. He's logging 33 minutes per game as a starter with little depth behind him, helping him to average 19.4 points, 3.4 rebounds, and 2.6 assists. The Timberwolves play at the 10th-fastest pace (102.3 possessions per game) in the league, which could lead Sexton with even more scoring chances Monday.
Cory Joseph, IND at UTA
FanDuel = $4,500
DraftKings = $4,500
Joseph hasn't started a game for the Pacers this season, but he's still averaging 26 minutes a game, just one fewer than starting point guard Darren Collison. Victor Oladipo (knee) has missed their last three games, which left Joseph to average nine points, 3.7 rebounds, six assists and two steals in his absence. If Oladipo is unable to play again Monday, Joseph is a viable option in tournament play.
SHOOTING GUARDS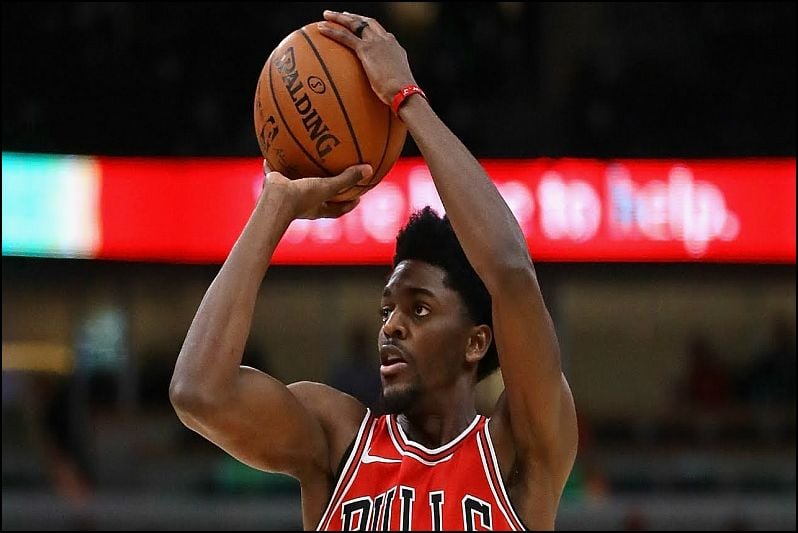 Justin Holiday, CHI vs. SA
FanDuel = $5,700
DraftKings = $4,800
The Bulls have been decimated by injuries in the early going, leaving Holiday to average 35 minutes a game. He doesn't really excel in any one area, but his high minute's floor has helped him to average 13.5 points, 4.9 rebounds, 2.2 assists, and 1.8 steals per contest in November. This might not be a high-scoring affair between two teams in the bottom half of the league in pace of play, but don't let that shy you away from using Holiday.
Marcus Smart, BOS at NO
FanDuel = $4,000
DraftKings = $4,100
If there is any team built to deal with injuries, it's the Celtics with their insane depth. They are off to a disappointing 10-10 start, but some of that might be due to players getting adjusted to new roles. Smart's playing time is down significantly, but he could be in line for an expanded role Monday with Jaylen Brown (back) listed as doubtful. The last three games in which Smart has logged at least 25 minutes, he's averaging 15.3 points, 4.7 assists, and 1.7 steals.
SMALL FORWARDS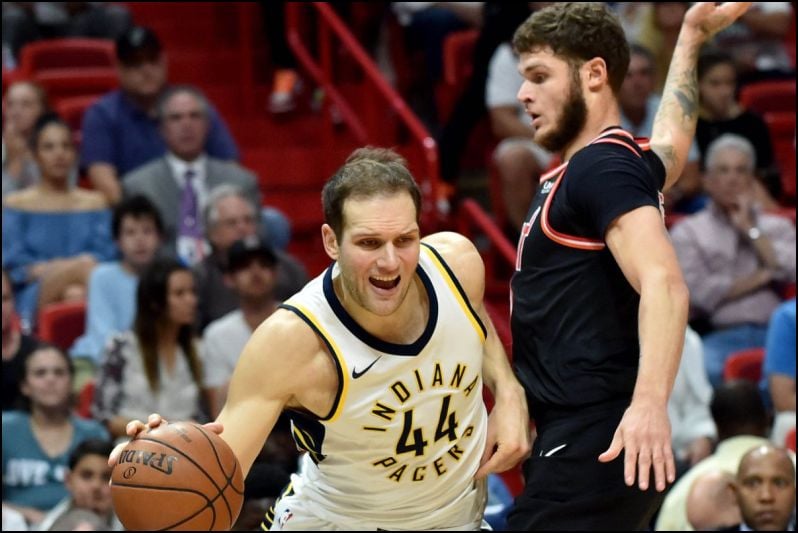 Bojan Bogdanovic, IND at UTA
FanDuel = $5,300
DraftKings = $4,700
Bogdanovic is another player who has seen a boost in production with Oladipo out, averaging 20.7 points, two rebounds, and 2.3 assists across the last three games. He's shooting a stellar 54.9 percent from the field, overall, this season, which has been boosted by his insane 52.5 percent shooting from behind the arc. That number obviously won't hold up throughout the entire year, but ride the hot hand while you can, especially if Olidaipo can't play again.
Jeff Green, WAS vs. HOU
FanDuel = $4,200
DraftKings = $4,000
Injuries to key players are a common theme Monday with the status of Dwight Howard (lower body) still in doubt. Even if he does play, this could be a prime opportunity for Green to take advantage of all the small lineups that the Rockets like to deploy. You might be surprised to learn that the Rockets play at the second-slowest pace (96.8) in the league, but with the Wizards playing at the sixth-fastest pace (104), Green could still thrive with the potential for added playing time.
POWER FORWARDS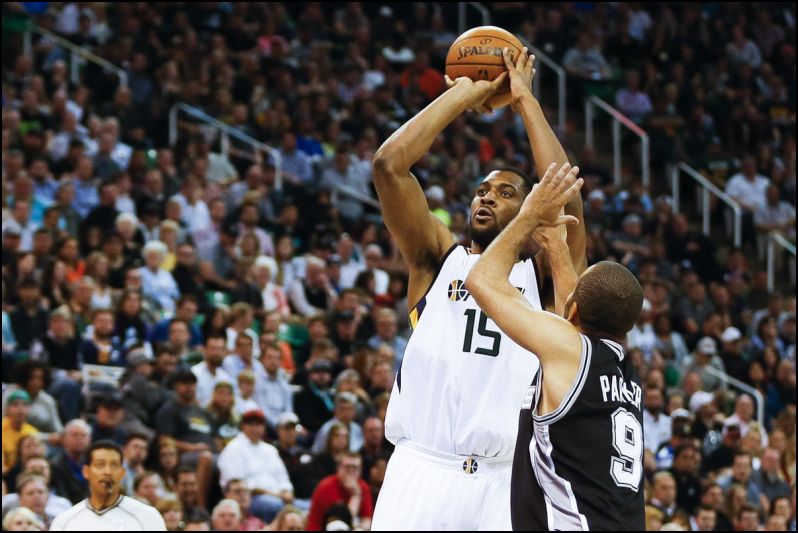 Derrick Favors, UTA vs. IND
FanDuel = $5,900
DraftKings = $4,800
Favors came off the bench for the first time this year Sunday against the Kings, but he still logged 24 minutes, which is right in line with his season average. His production wasn't impacted by the change, either, with him scoring 11 points to go along with seven rebounds, three steals, and three blocks. Regardless of whether he starts or comes off the bench Monday, he is still a viable cost-effective option.
Marcus Morris, BOS at NO
FanDuel = $5,100
DraftKings = $5,200
One player who hasn't really seen his role change this year is Morris. His usage rate is down slightly, but he's helped make up for that by shooting 48.2 percent from the field. He's also been one of the Celtics best rebounders with a career-high 6.4 boards per contest. The Pelicans play at the third-fastest pace (105.1), so don't be surprised if this ends up as one of the Celtics highest-scoring games of the season in the early going.
CENTERS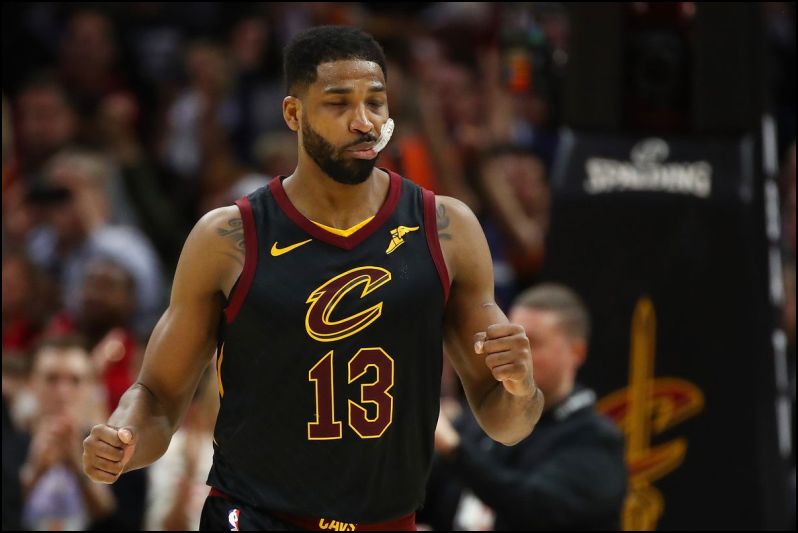 Tristan Thompson, CLE vs. MIN
FanDuel = $6,500
DraftKings = $6,100
Thompson has always been a great rebounder, especially on the offensive glass. He's not much of a scorer, but his 5.2 offensive rebounds a game has helped him to average 11.1 points per contest. It is a bit disappointing that he's only averaging 0.3 blocks per contest, but he wouldn't be priced this low based on his points and rebounds if he wasn't struggling in that category. Even though his price is climbing, it's still reasonable enough to warrant considering him for your entry.
Mohamed Bamba, ORL at GS
FanDuel = $3,600
DraftKings = $3,300
There aren't a lot of great really cheap center options, so if you want to go that route, it will come with some risk. Bamba doesn't play much behind Nikola Vucevic, but this could be a chance for him to get a few added minutes if the Magic get down big early. The Warriors might be missing some key players, but they are still a much better team than the Magic, especially at home. Across five games in which Bamba has played at least 20 minutes, he is averaging 8.2 points, 6.6 rebounds, and 1.8 blocks.