NBA Daily Fantasy Basketball Sleeper Lineup Picks for 11/29/18
*Mike Barner — @rotomikebarner* 
We've only got three games in the NBA on Thursday, leaving us with very few value options to choose from. That being said, there are still some players to highlight who have favorable matchups that are still worth considering. Don't forget to sign up for our Newsletter and try our Playerlab tool, where you can filter the stats that matter the most and help build a winning entry on FanDuel and DraftKings.
POINT GUARDS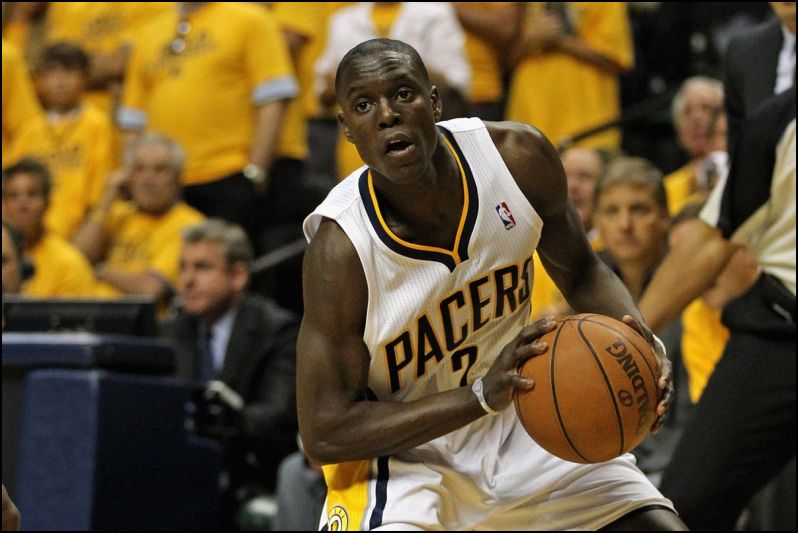 Darren Collison, IND at LAL
FanDuel = $6,300
DraftKings = $4,700
It looks like the Pacers will be without Victor Olaipo (knee) once again. Collison hasn't seen a significant increase in playing time, but he is averaging 7.6 assists across five games with Oladipo out compared to 4.8 assists for the season, overall. His 16.6 percent usage rate isn't all that appealing, but Collison might be able to contribute enough across the board Thursday in this matchup against a Lakers team that plays at the fifth-fastest pace (103.9 possessions per game).
Shai Gilgeous-Alexander, LAC at SAC
FanDuel = $5,200
DraftKings = $4,900
An injury to Avery Bradley opened up a starting spot for Gilgeous-Alexander that he has yet to relinquish. Don't expect him to lose the job anytime soon, either, since he is averaging 12.5 points, 3.8 rebounds, three assists and one steal across 11 games. His usage rate is also 19.7 percent as a starter, up from 15.6 percent when he was coming off of the bench. Both the Clippers and the Kings are in the top-eight in the league in pace of play, which could leave Gilgeous-Alexander with a few more opportunities to provide value.
SHOOTING GUARDS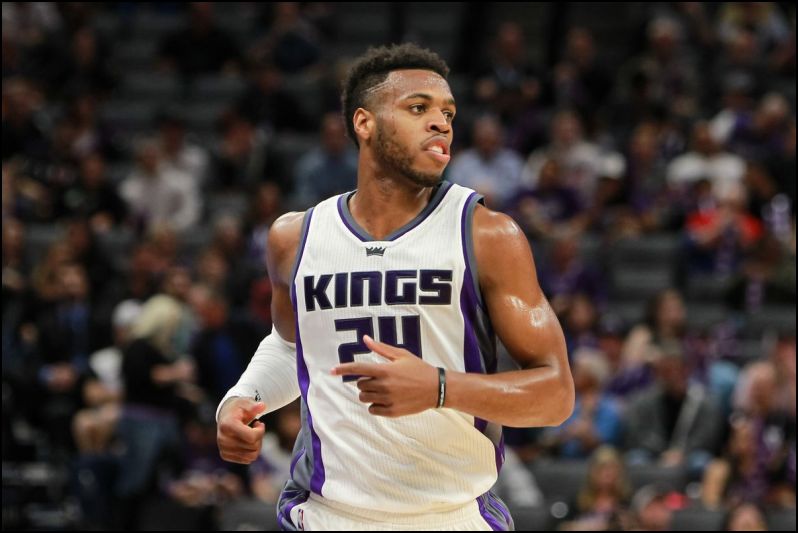 Buddy Hield, SAC vs. LAC
FanDuel = $6,000
DraftKings = $5,700
Hield was limited to 25 minutes a game last year, but the Kings are giving him a chance to shine this season with 31 minutes a night. He hasn't let them down, averaging 18.8 points, 5.6 rebounds, and 2.7 assists per contest. His usage rate of 24.4 percent has remained largely unchanged from last year, but it's the second-highest on the team behind Harry Giles (26.7 percent). This game could be a shootout with Hield right in the center of it all.
Aaron Holiday, IND at LAL
FanDuel = $4,100
DraftKings = $3,700
Holiday was awful against the Suns on Tuesday, going 1-for-6 from the field for two points and two assists across 15 minutes. Prior to that, he had averaged 13.5 points, 4.8 rebounds, and two assists across four games with Oladipo out. There is certainly risk involved with putting Holiday into your entry, but it might be one worth taking based on his price. Of note, he is only eligible at shooting guard on FanDuel as he is listed at point guard on DraftKings.
SMALL FORWARDS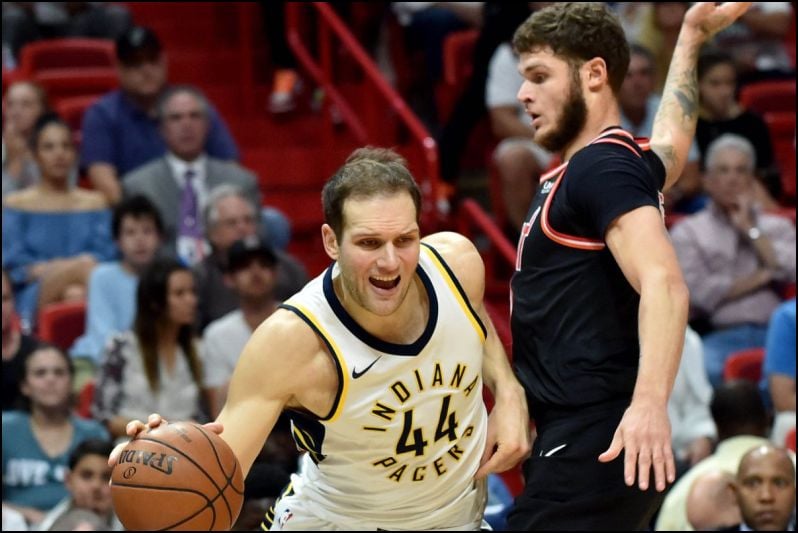 Bojan Bogdanovic, IND at LAL
FanDuel = $5,300
DraftKings = $5,300
If you're looking for an efficient scorer, look no further than Bogdanovic. His 19.2 percent usage rate is nothing to write home about, but he's shooting 54.2 percent from the field and 53.5 percent from behind the arc. Strangely enough, he is shooting a career-low 79 percent from the charity stripe, but he's still averaging 15.6 points per game. He's taken on more offensive responsibilities with Oladipo out, making him another Pacer to target Thursday.
Doug McDermott, IND at LAL
FanDuel = $3,900
DraftKings = $3,500
McDermott has not been able to live up to the hype of being the 11th-overall pick in the 2014 Draft and is now on his fifth team. He's mostly a three-point specialist, shooting 40.5 percent from behind the arc for his career. Normally he doesn't get many shot attempts, but he's been more involved due to the absence of Oladipo. Across his last five games, McDermott is actually averaging 13.8 points. At near the minimum price on both sites, McDermott could provide some value in tournament play.
POWER FORWARDS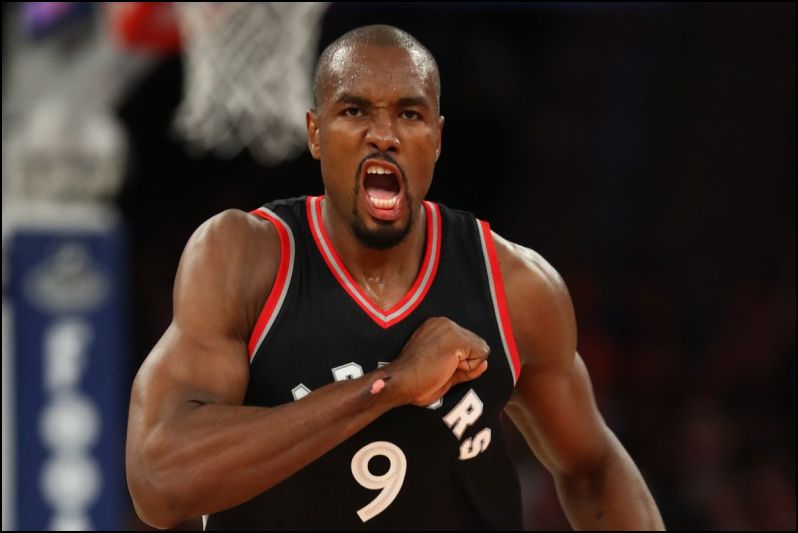 Serge Ibaka, TOR vs. GS
FanDuel = $6,000
DraftKings = $5,500
With the Warriors lack of size up front, this would appear to be a game in which Ibaka will receive significantly more playing time than Jonas Valanciunas. Across five games in which Ibaka has logged at least 30 minutes, he is averaging 17.6 points, six rebounds, and 1.4 blocks. He's not overly cheap, but this could still be a matchup to exploit.
Thaddeus Young, IND at LAL
FanDuel = $5,200
DraftKings = $4,500
Young had a minuscule 15.7 percent usage rate through his first eight games but has been more involved with an 18.1 percent usage rate across his last 13 contests. He's another one of the players on the Pacers to see a bump in productivity with Oladipo out, averaging 11.8 points, 4.2 rebounds, and 1.6 steals across the last five games. His upside isn't nearly as high as Ibaka's, but he also provides a little more savings for your budget, leaving him in the discussion at power forward.
CENTERS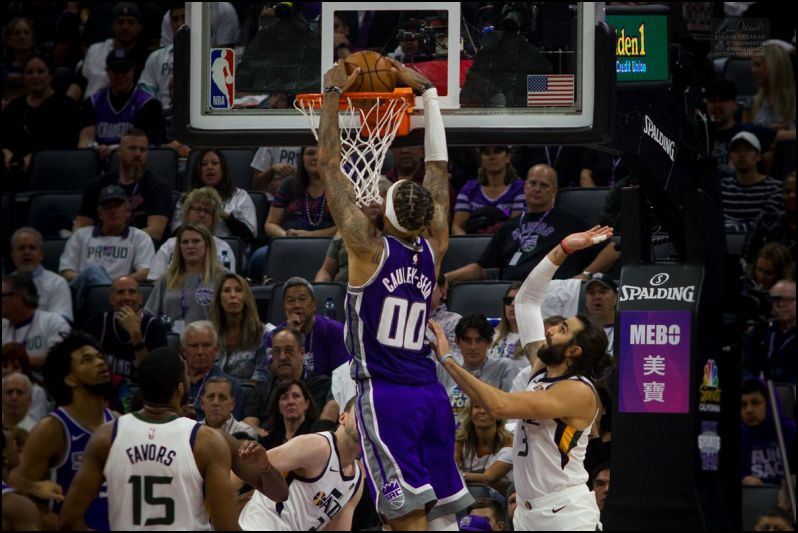 Willie Cauley-Stein, SAC vs. LAC
FanDuel = $6,800
DraftKings = $5,900
Cauley-Stein has hit a rough patch, averaging 9.4 points and 6.8 rebounds over his last five games. However, it should be noted that two of those contests were blowouts in which he logged 18 and 23 minutes, respectively. The Clippers have allowed the fifth-most DraftKings points per game and the eighth-most FanDuel points per game to opposing centers, so this might be just what the doctor ordered to get Cauley-Stein back on track.
Boban Marjanovic, LAC at SAC
FanDuel = $4,700
DraftKings = $3,500
Marcin Gortat (back) was a late scratch for Wednesday's game against the Suns, opening up a spot start for Marjanovic. He recorded 12 points and 12 rebounds and is now averaging nine points and nine rebounds across four starts this season. He's clearly not going to log as many minutes as Montrezl Harrell even if he starts Thursday, but Gortat being out again would make Marjanvic a great option in tournament play.