NBA Daily Fantasy Basketball Sleeper Lineup Picks for 11/8/18
*Mike Barner — @rotomikebarner*
Thursday brings a light schedule in the NBA with only four games. There aren't a ton of viable cheap value plays, as a result, so let's look a little further across the price scale for some options that could help you win some money. Don't forget to sign up for our Newsletter and try our Playerlab tool, where you can filter the stats that matter the most and help build a winning entry on FanDuel and DraftKings.
POINT GUARDS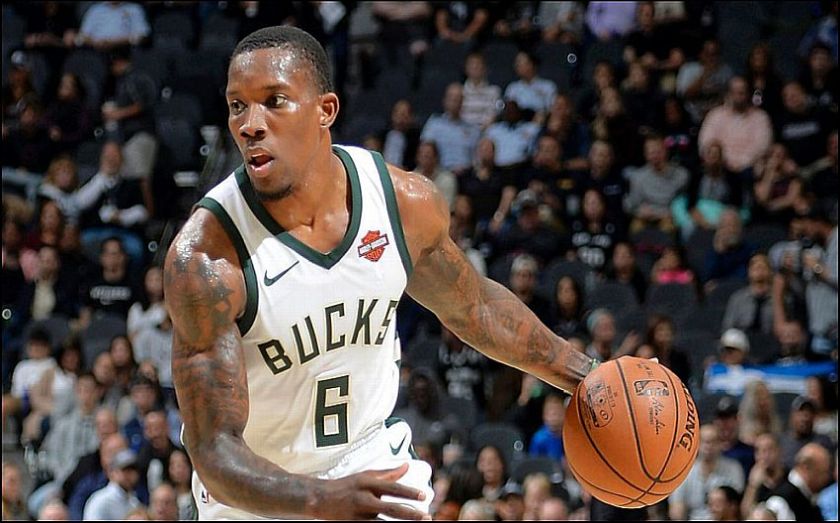 Eric Bledsoe, MIL at GS
FanDuel = $6,800
DraftKings = $5,700
Bledsoe is off to a horrendous offensive start, averaging just 12.8 points per game. That would be his lowest mark since he was a bench player for the Clippers during the 2012-13 season. A big reason for his decline in scoring has been his 21 percent usage rate, which is down from 26 percent during his time with the Bucks last season. Luckily he's still averaging four rebounds and 6.2 assists per game. With both of these teams in the top-10 in the league in pace of play, this could be a chance for Bledsoe to have one of his better performances of the season.
Shai Gilgeous-Alexander, LAC at POR
FanDuel = $4,000
DraftKings = $3,600
Avery Bradley (ankle) didn't play Monday against the Timberwolves, which opened up a starting spot for Gilgeous-Alexander. He's clearly not going to be one of the main scoring options for the Clippers, even in a starting role, but he did finish with six points, three rebounds, five assists, one steal, and one block in that contest. Bradley will sit Thursday, as well, making Gilgeous-Alexander someone to at least consider in tournament play.
SHOOTING GUARDS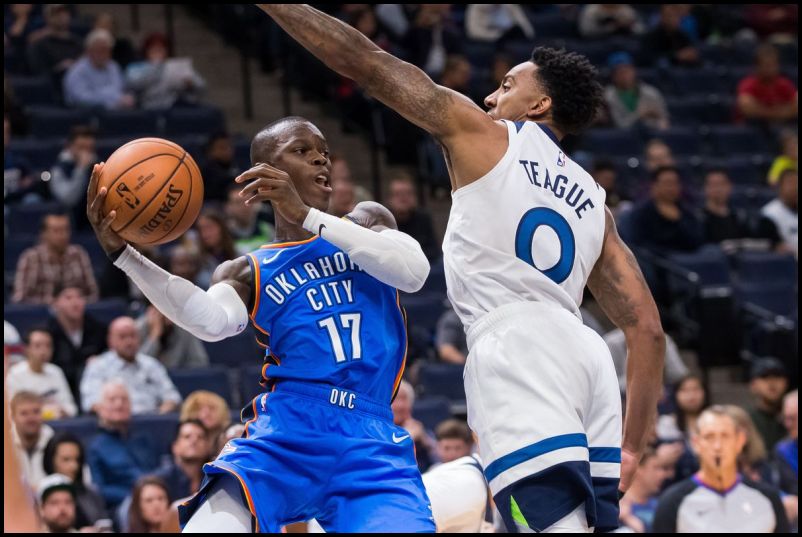 Dennis Schroder, OKC vs. HOU
FanDuel = $7,000
DraftKings = $7,000
Another player benefiting from an injury on his team right now is Schroder. Russell Westbrook suffered what looked to be a bad ankle injury Monday against the Pelicans, but it doesn't appear to be as serious as initially feared. He sat out Wednesday against the Cavaliers, leaving Schroder to enter the starting five. Schroder didn't let his teammates down, scoring 28 points to go along with seven rebounds, one steal, and one block across 34 minutes. It seems unlikely that Westbrook will play Thursday, making Schroder a great option once again.
Malcolm Brogdon, MIL at GS
FanDuel = $4,500
DraftKings = $4,500
Playing alongside Bledsoe, Giannis Antetokounmpo and Khris Middleton, it's no surprise that Brogdon only has a 16.7 percent usage rate. However, he is shooting 46.6 percent from the field, which has helped him average 12.1 points per contest. His contributions come from more than just in the scoring department, as well, with 3.8 rebounds and 3.2 assists per contest. This should be an uptempo game with a lot of small lineups. making Brogdon an intriguing cost-effective option.
SMALL FORWARDS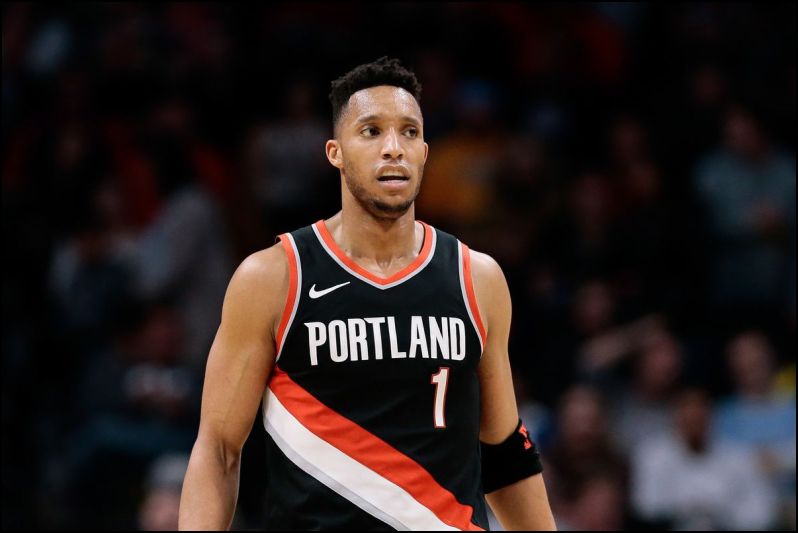 Evan Turner, POR vs. LAC
FanDuel = $4,600
DraftKings = $5,000
Turner hasn't been able to live up to the hype of being the second overall pick in the 2010 Draft, but he's become a very valuable member of the second unit for the Blazers. Despite only playing 25 minutes a game, he's averaging 10.4 points, 5.5 rebounds, and 4.1 assists. The Blazers don't exactly play at a blistering pace, but they might be forced to Thursday with the Clippers playing at the ninth-fastest pace (103.7 possessions per game) in the league. With Turner's ability to contribute across the board, he could provide value.
Alfonzo McKinnie, GS vs. MIL
FanDuel = $3,800
DraftKings = $3,800
The Warriors are going to be thin up front with Draymond Green (toe) out. It will require a group effort to make up for his absence, with one of those players possibly being McKinnie. He's been excellent on the boards in limited playing time, averaging 4.1 rebounds across just 15 minutes per game. The Warriors have already been playing him more, as well, with McKinnie logging at least 20 minutes in three of their last four games. During those contests, he averaged 13.7 points and 6.7 rebounds. At this dirt cheap price, he might not be a crazy choice in tournament play.
POWER FORWARDS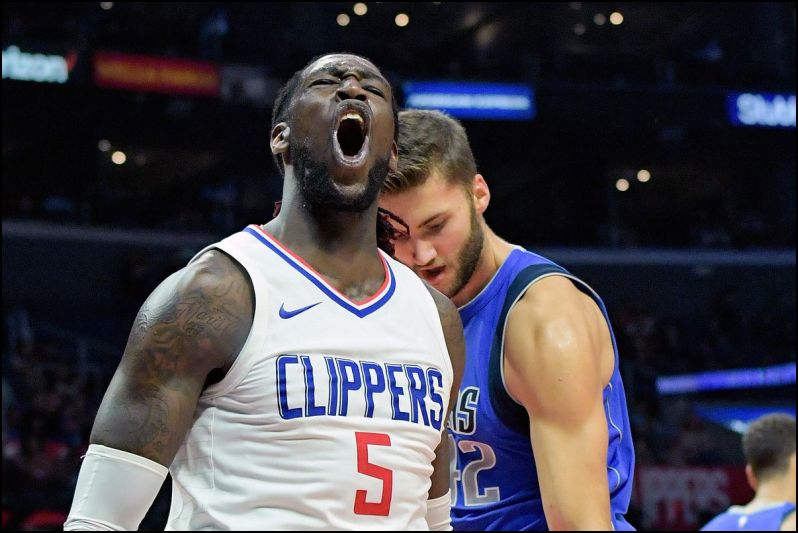 Montrezl Harrell, LAC at POR
FanDuel = $5,800
DraftKings = $5,600
The Marcin Gortat era with the Clippers seems to be over. Since removing him from the rotation, the Clippers have gone 2-0. Harrell played well in both of those games, averaging 11.5 points, 9.5 rebounds, 1.5 steals, and 1.5 blocks. It's also important to note that even though he didn't start either of those contests, he logged at least 25 minutes both times. Even in a bench role, Harrell can thrive.
Jerami Grant, OKC vs. HOU
FanDuel = $5,600
DraftKings = $4,900
Grant might not be a flashy name, but he's extremely important for the Thunder. After coming off the bench for 80 of the 81 games he played in last year, he's started seven of nine contests this season. He's done nothing to suggest he will be removed from that role, averaging 13.3 points, 5.6 rebounds, and 1.4 steals. The Rockets use a lot of small lineups and the Thunder play at the sixth-fastest pace (104.9), leaving this as a favorable matchup for Grant.
CENTERS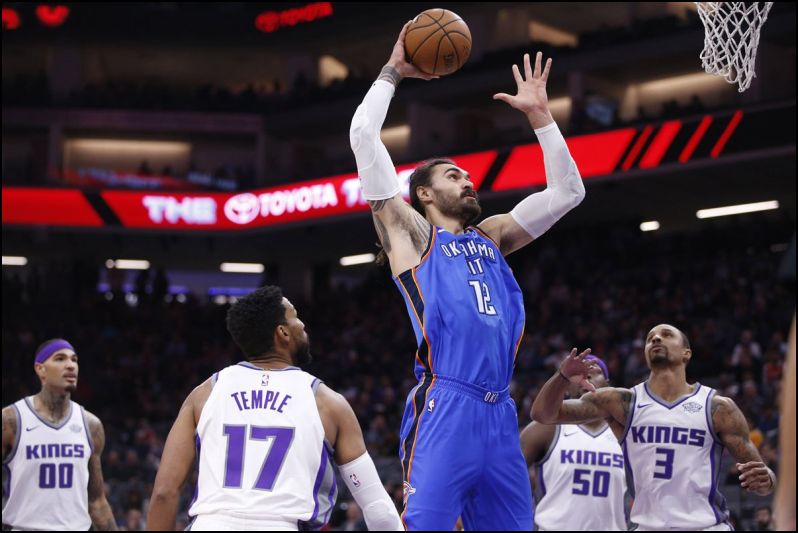 Steven Adams, OKC vs. HOU
FanDuel = $7,800
DraftKings = $5,800
Adams doesn't come at much of a reduced price on FanDuel, but his price on DraftKings is appealing, especially with only four games on the schedule. He's been a rock for the Thunder in the middle, averaging 13 points, 9.6 rebounds, 1.6 steals, and 1.5 blocks across 34 minutes a game. Although he's been horrible from the charity stripe, that's more of a season-long fantasy issue than a concern for DFS. This should be a fun matchup between him and Clint Capela.
Boban Marjanovic, LAC at POR
FanDuel = $5,400
DraftKings = $5,400
Marjanovic has flashed immense potential, but he's never been given consistent playing time. That's changed with him taking over the starting center job from Gortat. He's still not playing a normal allotment of starter's minutes, but he's averaged 10 points, 10 rebounds, and one block in that role. The Blazers have defended opposing centers well this season, but that doesn't mean you should shy away from Marjanovic when crafting your entry.