NBA Daily Fantasy Basketball Sleeper Lineup Picks for 12/12/18
*Mike Barner — @rotomikebarner* 
We've got another packed night of NBA action Wednesday with 11 games on the schedule. With the Warriors, Raptors, Pelicans, and Sixers among the teams in action, there is a ton of top-tier talent to choose from. However, in order to fit them into your entry, you also need to find the right mix of cheap value plays. Let's highlight a couple of players at each position who could help lead you to a winning entry. Don't forget to sign up for our Newsletter and try our Playerlab tool, where you can filter the stats that matter the most and help build a winning entry on FanDuel and DraftKings.
POINT GUARDS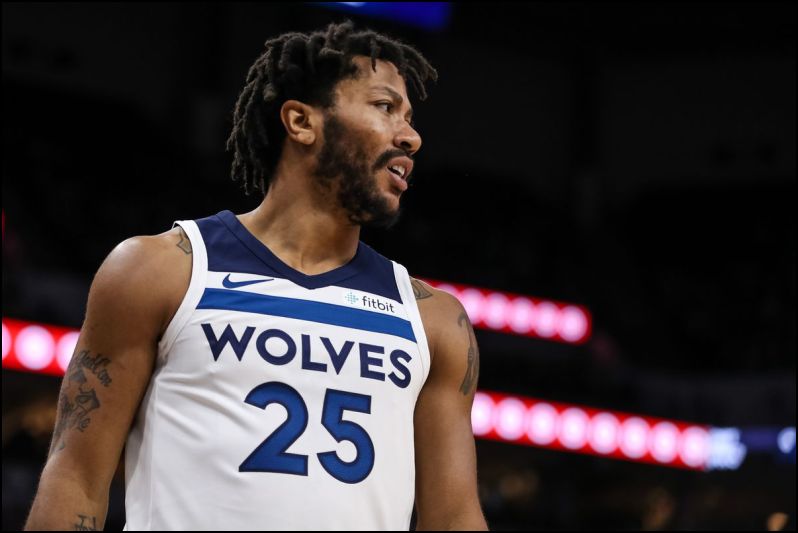 Derrick Rose, MIN at SAC
FanDuel = $5,900
DraftKings = $5,800
The chance that the Timberwolves took by reuniting Rose with his former coach Tom Thibodeau has provided significant returns this season. Despite spending the majority of his time as a member of the second unit, Rose is averaging 18.4 points, three rebounds, and 4.5 assists per game. The trade that sent Jimmy Butler to the Sixers has helped open up even more scoring opportunities for Rose, which has helped boost his usage rate to 25.2 percent. Considering the Kings play at the second-fastest pace (105 possessions per game) in the league, Rose could have plenty of chances to fill up the scoring column again Wednesday.
Jalen Brunson, DAL vs. ATL
FanDuel = $4,500
DraftKings = $3,800
Dennis Smith Jr. (wrist) is set to miss his fourth straight game for the Mavericks. Brunson has done a nice job filling in during his absence, averaging 14 points, 4.7 assists, and two steals across three games. The key is that he logged at least 25 minutes in each contest. With the Hawks playing at the fastest pace (107), this could be a great opportunity to deploy Brunson in your lineup at a very cheap price.
SHOOTING GUARDS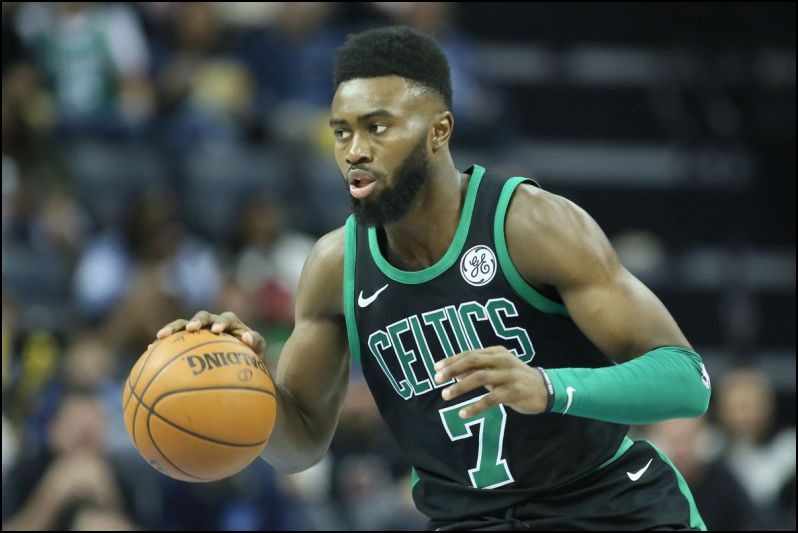 Jaylen Brown, BOS at WAS
FanDuel = $5,500
DraftKings = $5,400
The Celtics are expected to get Kyrie Irving (shoulder) back Wednesday, but Gordon Hayward (illness) is listed as doubtful. That should open up some added playing time for Brown, who is averaging 21 points, five rebounds, and 2.7 assists across his last three games. Add in the fact that the Wizards play at the sixth-fastest pace (103.2) and Brown has an excellent opportunity to extend his recent run of success.
Luke Kennard, DET at CHA
FanDuel = $4,100
DraftKings = $3,500
Injuries continue to be a common theme Wednesday with the Pistons being no exception. Ish Smith (groin), Glenn Robinson III (ankle) and Reggie Bullock (ankle) will all likely be out while Stanley Johnson (knee) might also not be able to play. That doesn't leave them with a ton of healthy options. Kennard logged a season-high 37 minutes with the Pistons battling injuries Monday, scoring 28 points to go along with eight rebounds and three assists. At this dirt cheap price, he could be worth the risk in tournament play.
SMALL FORWARDS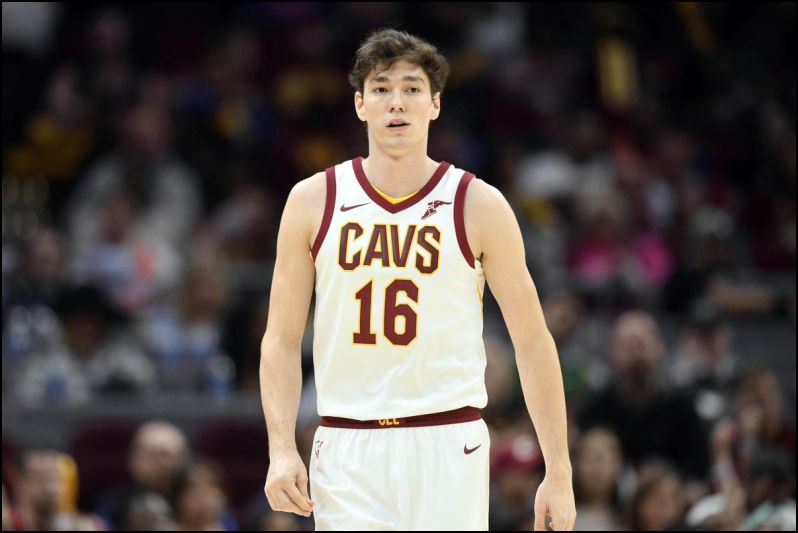 Cedi Osman, CLE vs. NY
FanDuel = $4,900
DraftKings = $4,300
Already down Kevin Love (toe), the Cavaliers lost another key member of their frontcourt with Tristan Thompson (foot) out for at least the next two weeks. Larry Nance Jr. will likely have to spend more time at center, which could open up increased playing time for Osman. He has shown an ability to produce when given extended run, averaging 13.3 points, 5.4 rebounds, three assists, and 0.8 steals across 18 games in which he has logged at least 30 minutes.
Dorian Finney-Smith, DAL vs. ATL
FanDuel = $4,400
DraftKings = $3,900
Finney-Smith might not play the same position that Smith does, but he's also benefited from his time on the sidelines by averaging 11.7 points and 5.7 rebounds across his last three games. With all of the injuries that the Hawks are also dealing with, there is a chance that the Mavericks race out to a big lead at home. If that's the case, Finney-Smith could see some added minutes during garbage time. At this cheap price, he's someone to at least consider in tournament play.
POWER FORWARDS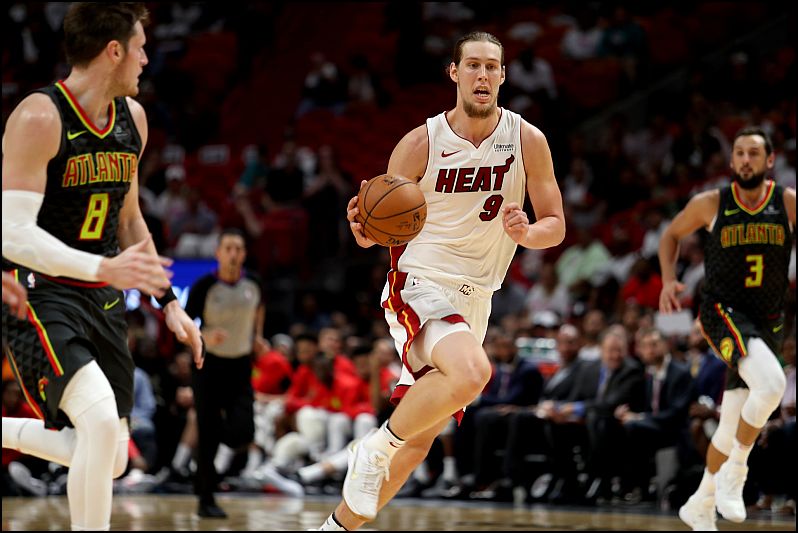 Kelly Olynyk, MIA at UTA
FanDuel = $5,300
DraftKings = $5,000
The Heat will be missing one of their key players up front again Wednesday with Hassan Whiteside (personal) already ruled out. Bam Adebayo has stepped into the starting lineup with Whiteside out the last three games and has played extremely well. However, he's not the only Heat player who has received a boost in production. During that same stretch, Olynyk has averaged 14.3 points, six rebounds, 3.3 assists, and one steal.
Dwight Powell, DAL vs. ATL
FanDuel = $3,900
DraftKings = $3,600
Planning for a blowout can be tricky, but if you agree with me that the Mavericks could win this one going away, Powell is another cheap option with upside in tournament play. Despite averaging just 17 minutes a game this season, he's recorded 9.2 points, 4.3 rebounds, 0.6 steals, and 0.6 blocks per night. The Hawks do at least have a lot of size up front, which could also help lead to added playing time for Powell.
CENTERS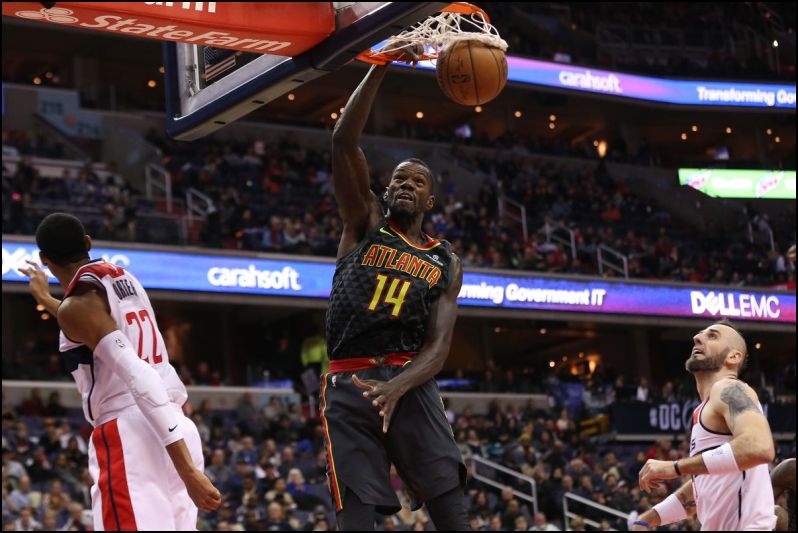 Dewayne Dedmon, ATL at DAL
FanDuel = $5,600
DraftKings = $4,400
Alex Len appears to have fallen out of favor right now, resulting in him logging a total of 31 minutes across the last three games. That's provided a significant boost in playing time for Dedmon, who averaged 7.3 points, 9.7 rebounds, 2.7 steals, and one block during that stretch. With the fast pace at which the Hawks play, Dedmon should have another favorable opportunity to be productive in this contest.
Cody Zeller, CHA vs. DET
FanDuel = $5,400
DraftKings = $4,400
Zeller might not be a flashy option, but that doesn't mean he can't provide value. The Hornets are going to need him to battle with Andre Drummond, which could lead to some added minutes. The last time these two teams met, Zeller logged 32 minutes and scored 14 points to go along with six rebounds and three blocks. He did eventually foul out, but it's reasonable to expect similar playing time for him during their rematch.