NBA Daily Fantasy Basketball Sleeper Lineup Picks for 2/13/19
*Mike Barner — @rotomikebarner*
We have plenty of action in the NBA on Wednesday with 11 games on the schedule. That also means a lot of cheap value players to wade through. Le'ts highlight a couple at each position who stand out as having favorable matchups. Don't forget to sign up for our Newsletter and try our NBA Lineup Optimizer to help build a winning entry on FanDuel and DraftKings.
POINT GUARDS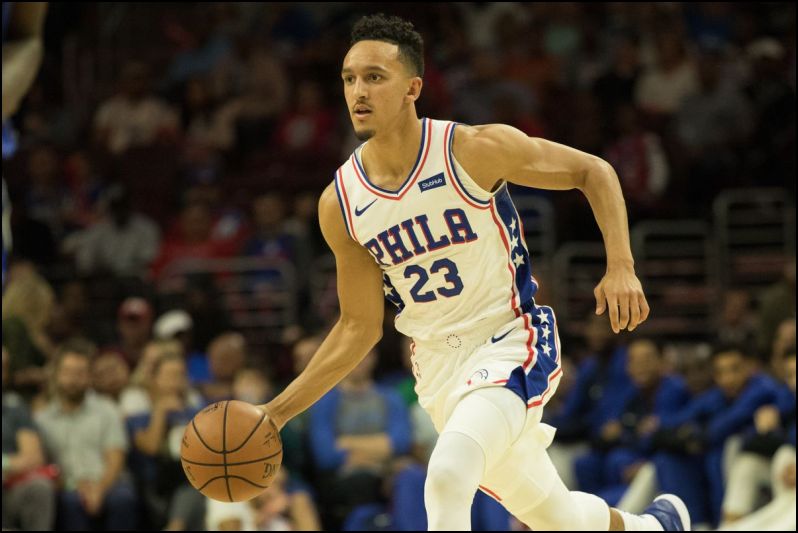 Landry Shamet, LAC vs. PHO
FanDuel = $4,600
DraftKings = $4,000
Shamet hasn't started in either of his first two games with the Clippers, but he's certainly made an impact off of the bench by averaging 16 points, 2.5 rebounds, 2.5 assists and 1.5 steals. The key is that he logged 27 and 33 minutes, respectively, in those contests. Considering the Suns allow the third-most points per game (115.8) in the league, Shamet stands out as a tournament play option with upside to target at point guard.
Kadeem Allen, NY vs. PHI
FanDuel = $4,000
DraftKings = $4,100
With Emmanuel Mudiay (shoulder) and Frank Ntilikina (groin) out, there has still been significant playing time available for Allen despite the addition of Dennis Smith Jr. at the trade deadline. Allen has cashed in his minutes by averaging 19.5 points, 3.5 rebounds, six assists and 1.5 steals over his last two games. The Sixers play at the seventh-fastest pace (102.6 possessions per game) in the league, so Allen could provide value once again in this contest based on his increased role.
SHOOTING GUARDS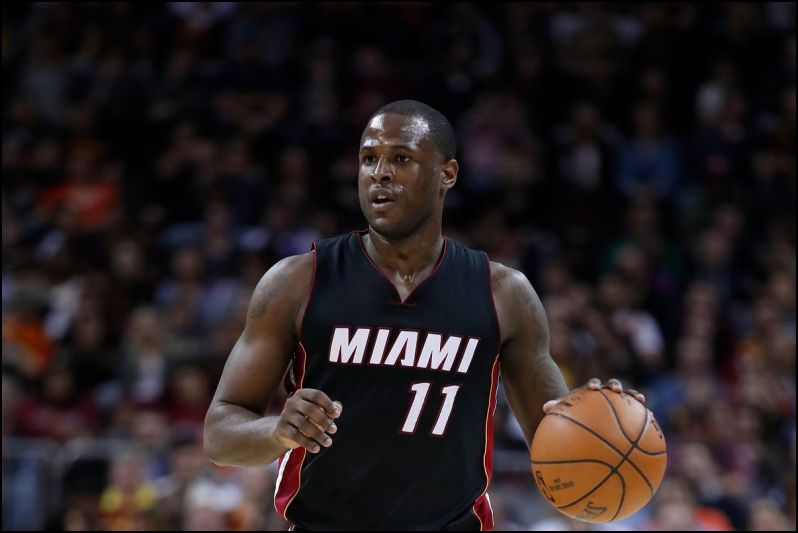 Dion Waiters, MIA at DAL
FanDuel = $5,200
DraftKings = $4,300
After the Heat traded away Tyler Johnson and Wayne Ellington, Waiters has found his way into the starting five. The role has suited him so far with him averaging 15.7 points, 2.3 rebounds and four assists. He's not just a token starter, either, since he logged at least 30 minutes in all three contests. He's never one to shy away from taking shots, so he's intriguing in DFS as long as he remains a starter.
Jaylen Brown, BOS vs. DET
FanDuel = $5,200
DraftKings = $5,100
The key here will be if Kyrie Irving (knee) plays or not. He sat out Tuesday's game against the Sixers and with the All-Star break approaching, it wouldn't be surprising if he sits this one out. If he does, Brown should see an increase in scoring opportunities. Across the previous six games that Irving has missed, Brown has averaged 18.3 points, six rebounds and one steal. Even though his performance against the Sixers was underwhelming Tuesday, his track record indicates he could provide value.
SMALL FORWARDS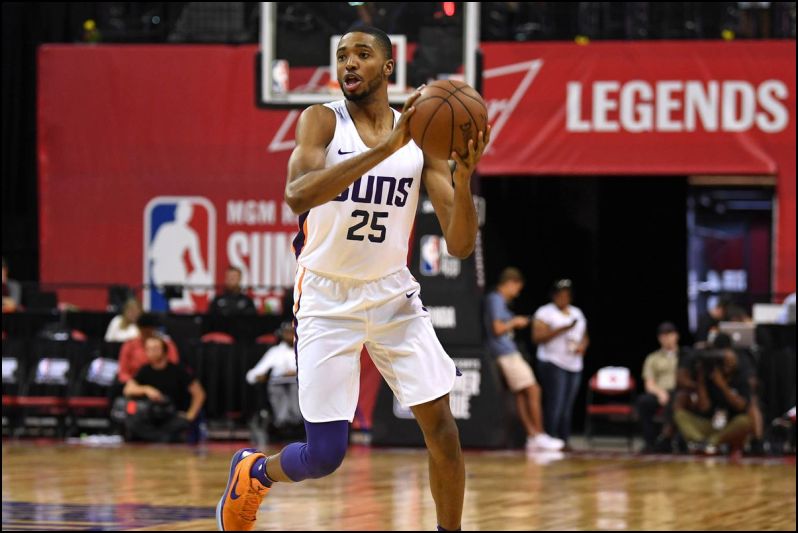 Mikal Bridges, PHO at LAC
FanDuel = $5,500
DraftKings = $4,800
The Suns will remain shorthanded with T.J. Warren (ankle) and De'Anthony Melton (ankle) still sidelined. Tyle Johnson (ankle) is also listed as questionable. Bridges has been thriving with added playing time, averaging 13.9 points, 4.9 rebounds, 2.9 assists and 2.6 steals over his last seven games. The Clippers play at the ninth-fastest pace (102.2), leaving Bridges with the potential for another valuable stat line.
Joe Harris, BKN at CLE
FanDuel = $5,300
DraftKings = $4,600
The Nets remain in the thick of things in the Eastern Conference as they currently occupy the sixth seed. Harris is not a flashy name, but he's been a key reason for their success. He's a lethal three-point shooter, which has propelled him to averaging 16.8 points across his last six games. The Cavaliers allow the second-highest three-point shooting percentage (37 percent) in the league, so Harris has the potential to go off in this contest.
POWER FORWARDS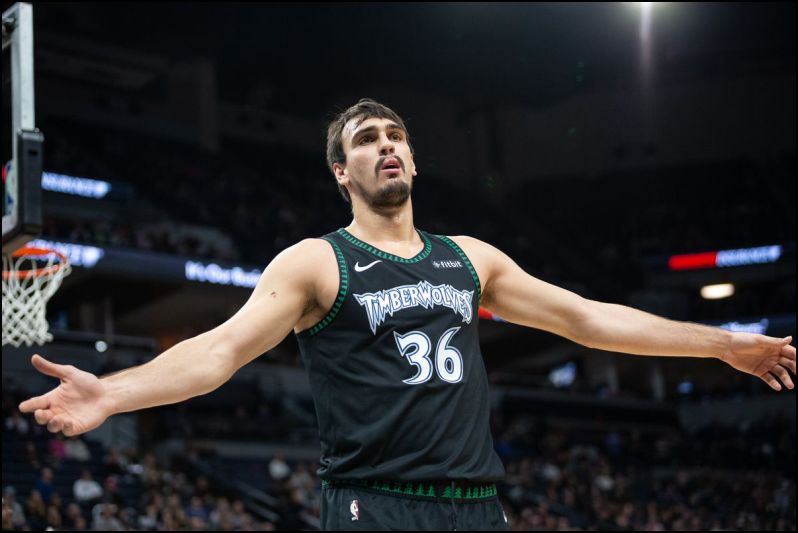 Dario Saric, MIN vs. HOU
FanDuel = $5,100
DraftKings = $4,600
Saric has finally overtaken Taj Gibson as the starter at power forward. Gibson was a favorite of former coach Tom Thibodeau's, but Saric has a higher upside at this stage of his career. In a start Monday against the Clippers, Saric scored 19 points to go along with eight rebounds, two assists and two steals across 33 minutes. The previous game in which he logged at least 30 minutes, Saric scored 22 points and had seven rebounds and five assists. Don't hesitate to take advantage of his new role by deploying him at this reasonable price.
Al-Farouq Aminu, POR vs. GS
FanDuel = $4,800
DraftKings = $4,500
DeMarcus Cousins (rest) will not play in this game, which should make things easier for Aminu and the Blazers' frontcourt. Aminu hasn't provided eye-popping stats in three previous meetings against the Warriors this season, but he's played well with averages of 9.3 points and 8.7 rebounds. It also helps his cause that the Warriors play at the 10th-fastest pace (101.8), so don't be surprised if he at least approaches a double-double.
CENTERS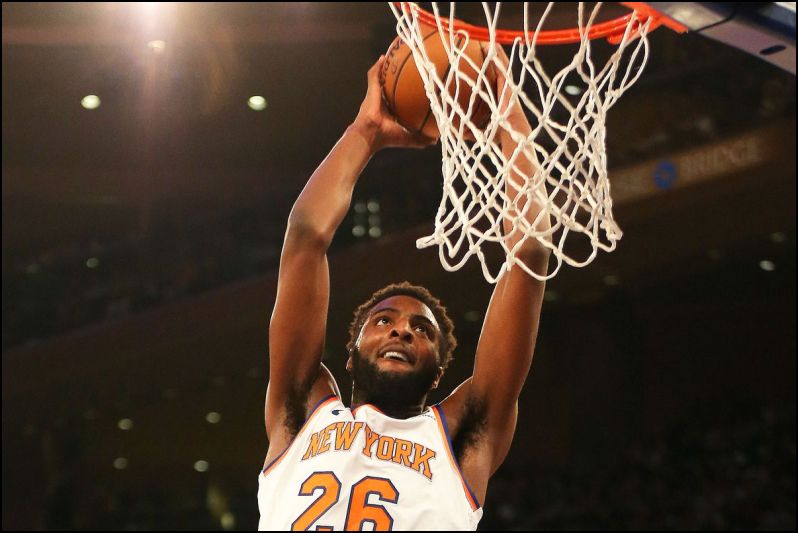 Mitchell Robinson, NY vs. PHI
FanDuel = $5,000
DraftKings = $4,100
DeAndre Jordan was averaging 31 minutes a game as a member of the Mavericks. He's remained a starter for the Knicks, but he's only averaging 27 minutes a night since joining the team. That's partly because of the Knicks' desire to develop Robinson. Robinson has certainly earned the right to stay in the rotation, averaging 9.6 points, 6.9 rebounds and 2.5 blocks across his last eight games. If this game gets out of hand, he could see even more minutes in garbage time.
Ivica Zubac, LAC vs. PHO
FanDuel = $4,200
DraftKings = $4,000
Zubac has had mixed results in his first two games with the Clippers. He stormed out of the gate with 12 points, nine rebounds and three blocks Saturday against the Celtics. He followed that up with a dud against the Timberwolves on Monday in which he scored three points and grabbed just one rebound. The difference was he played 23 minutes against the Celtics and just 15 against the Timberwolves. Considering how cheap he is, it might be worth taking a chance on him receiving more minutes Wednesday, especially since the Suns allow the sixth-most Yahoo points per game (39.3) to opposing centers.
Author Bio: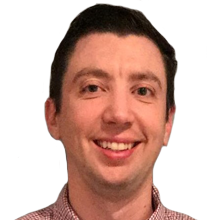 Mike has been covering fantasy sports since 2007, joining Lineup Lab in 2017. An avid player of both season-long fantasy leagues and DFS, Mike's work has appeared on numerous sites, including RotoWire, SportsLine and Sports Illustrated. He's also been featured on DraftKings' nightly show, The Sweat, and was a finalist for the 2018 FSWA Basketball Writer of the Year award.