NBA Daily Fantasy Basketball Sleeper Lineup Picks for 2/26/19
*Mike Barner — @rotomikebarner*
It's going to be a quiet Tuesday in the NBA with only three games on the schedule. That doesn't leave us with many viable cheap value play options, so we'll have to move a little higher up on the price scale than normal to find some players with value. Don't forget to sign up for our Newsletter and try our NBA Lineup Optimizer to help build a winning entry on FanDuel and DraftKings.
POINT GUARDS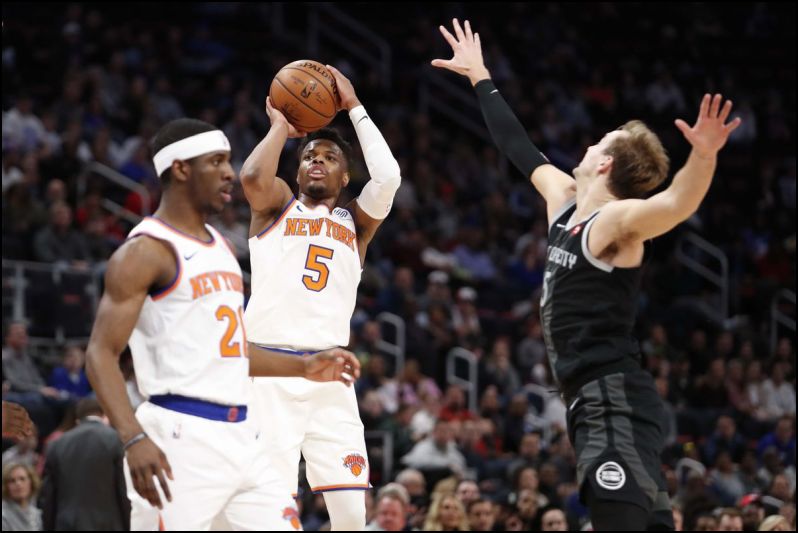 Dennis Smith Jr., NY vs. ORL
FanDuel = $7,400
DraftKings = $6,700
The Knicks finally broke their long home losing streak Sunday with a win over the Spurs. Smith keyed the victory, scoring 19 points to go along with six rebounds, 13 assists and two steals. With very little offensive talent around him, Smith has a 26.5 percent usage rate on the Knicks compared to a 23.2 percent usage rate when he was on the Mavericks. While not overly cheap, he won't break your budget on either site, making him a great option to consider.
D.J. Augustin, ORL at NY
FanDuel = $4,800
DraftKings = $4,100
The Magic have stuck with Augustin as their starting point guard the entire season. He's not a flashy option, but he's averaged 11 points, 2.6 rebounds and 5.4 assists across his last 15 games. The main reason why he continues to start is the lack of quality options behind him. It looks like the Magic will be even worse off Tuesday with backup point guard Isaiah Briscoe (concussion) not expected to play.
SHOOTING GUARDS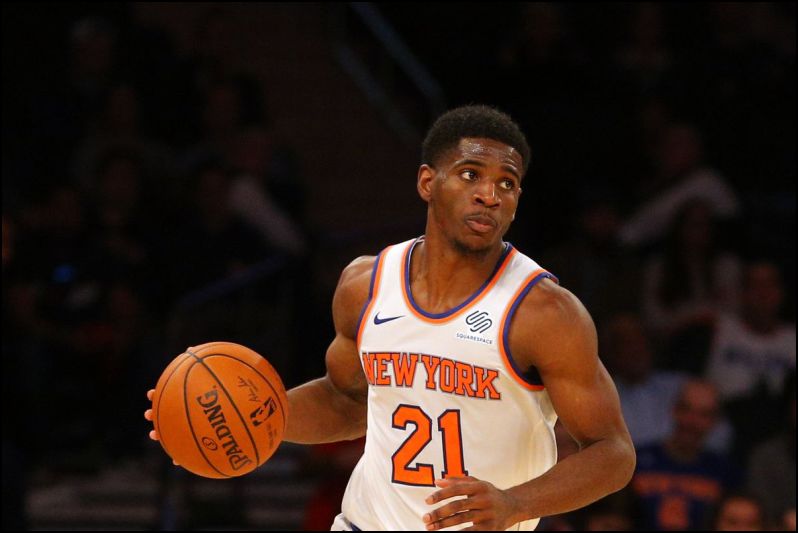 Damyean Dotson, NY vs. ORL
FanDuel = $5,400
DraftKings = $4,400
Along with Smith, Dotson has been another one of the beneficiaries of the Knicks' overall lack of scoring punch. He's really stepped up lately, averaging 19 points, 3.8 rebounds and 2.3 assists across his last four games. Frank Ntilikina (groin) is still on the shelf, which should afford Dotson with added playing time again in this matchup. Pairing him with Augustin in your backcourt could provide significant value while freeing up a substantial portion of your budget to spend elsewhere.
Danny Green, TOR vs. BOS
FanDuel = $4,500
DraftKings = $4,000
The Raptors are currently missing one of their key reserves in Fred VanVleet (thumb). They did sign Jeremy Lin to help make up for his loss, but Green will also be tasked with helping to make up for some of VanVleet's production. Across the last four games that VanVleet has missed, Green has averaged 11.5 points, 4.5 rebounds, 2.3 assists and a steal, each of which is higher than his season average.
SMALL FORWARDS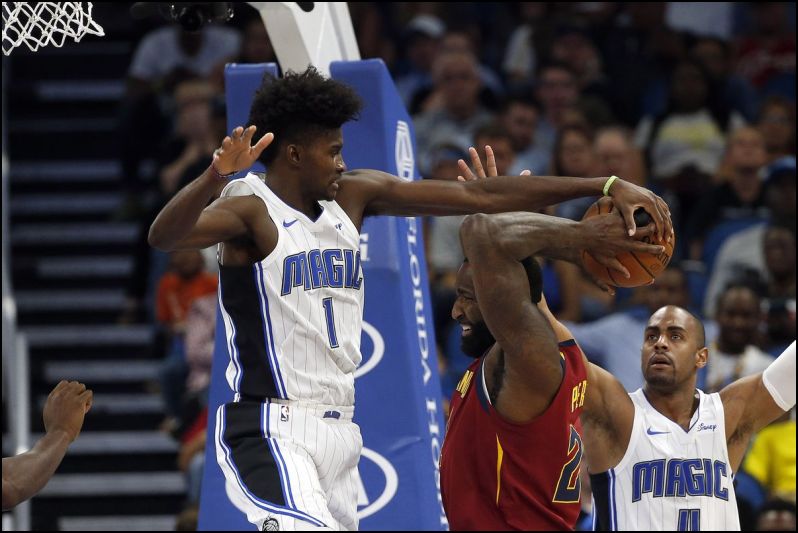 Jonathan Isaac, ORL at NY
FanDuel = $6,500
DraftKings = $5,800
An 8-2 run has moved the Magic to within half a game of the eighth seed in the Eastern Conference. Isaac has played well during that stretch, averaging 13.6 points, 6.6 rebounds, 1.1 steals and 2.3 blocks. The Knicks are lacking talent up front and could really be in trouble if DeAndre Jordan (ankle) is forced to miss his second straight game. Don't be surprised if Isaac at least approaches a double-double with some meaty defensive stats.
Kevin Knox, NY vs. ORL
FanDuel = $5,700
DraftKings = $5,200
Knox's rookie campaign can almost be summed up perfectly by looking at his last four games. In the first two contests, he scored exactly nine points each time and shot just 31.6 percent from the field. However, he bounced back to score at least 18 points in both of the next two games while shooting 40.6 percent from the field. If he can at least approach 40 percent from the field, he's going to be productive considering his 23.6 percent usage rate during the month of February. On a night with so few options, he might be worth the risk in tournament play.
POWER FORWARDS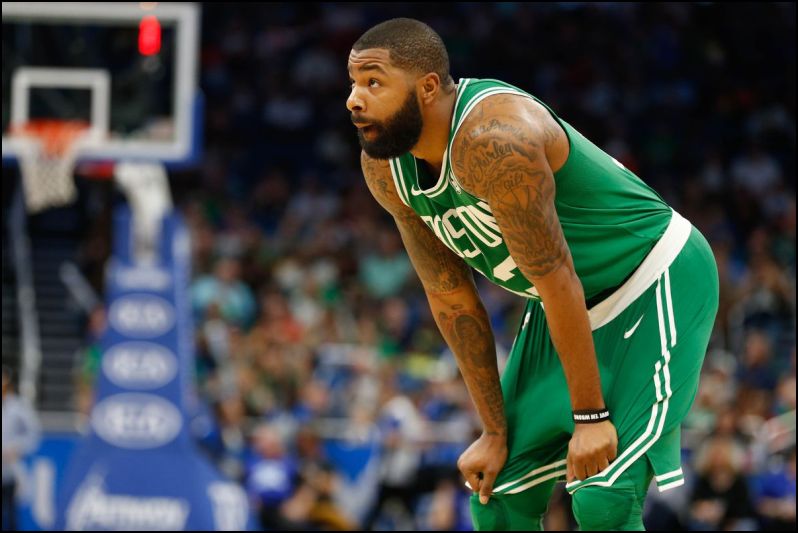 Marcus Morris, BOS at TOR
FanDuel = $5,100
DraftKings = $4,700
When the Celtics' key players are healthy, Morris doesn't have a very high ceiling. However, he has a reasonably high floor regardless of who plays. In fact, his averages of 14.4 points and 6.1 rebounds per game are both the highest marks of his career. The Raptors have a lot of size up front, so expect Morris to be busy in this matchup.
Markieff Morris, OKC at DEN
FanDuel = $4,500
DraftKings = $4,000
Marcus's brother Markieff also makes this list at an even cheaper price. He's still trying to get comfortable with his new team, but he should have a key role off of the bench for the Thunder moving forward. In just 20 minutes against the Kings on Saturday, Morris recorded 10 points, eight rebounds and two blocks. Since the Thunder play at the third-fastest pace (104.1 possessions per game) in the league, Morris can still provide value despite his limited minutes.
CENTERS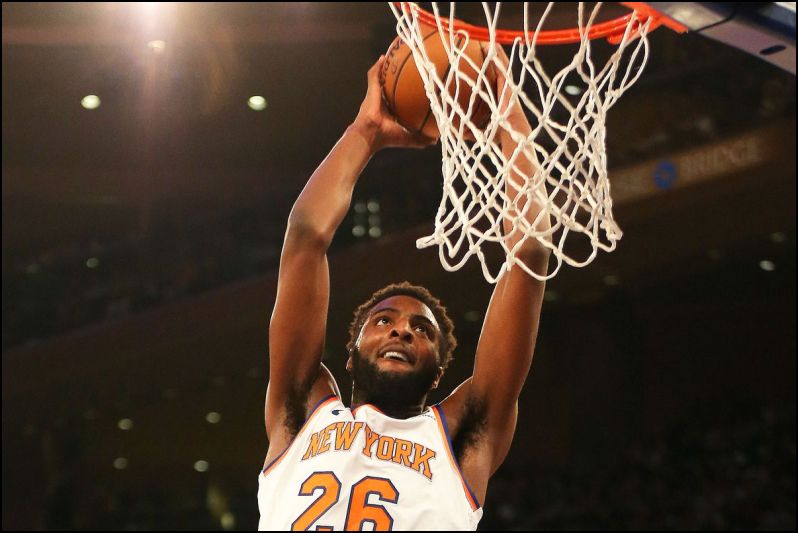 Mitchell Robinson, NY vs. ORL
FanDuel = $6,500
DraftKings = $5,400
If Jordan does indeed sit out Tuesday, it's hard to pass up Robinson. He still came off of the bench with Jordan out Sunday, but he finished with 15 points, 14 rebounds and five blocks across 30 minutes. His shot blocking upside is off the charts, so at least becoming a double-double threat due to the added playing time makes him extremely appealing.
Mason Plumlee, DEN vs. OKC
FanDuel = $5,400
DraftKings = $4,800
Working under the premise that Jordan won't play for the Knicks, Robinson is my clear top choice for a cheap center. However, if you need to save even more money at the position, Plumlee is a viable option. Trey Lyles (hamstring) won't play again, which frees up some added playing time in the Nuggets' frontcourt. Despite logging 22 minutes or fewer in each of his last three contests, Plumlee managed to average 9.7 points, 8.7 rebounds and 3.3 assists during that stretch.
Author Bio: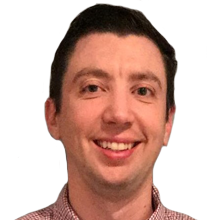 Mike has been covering fantasy sports since 2007, joining Lineup Lab in 2017. An avid player of both season-long fantasy leagues and DFS, Mike's work has appeared on numerous sites, including RotoWire, SportsLine and Sports Illustrated. He's also been featured on DraftKings' nightly show, The Sweat, and was a finalist for the 2018 FSWA Basketball Writer of the Year award.