NBA Daily Fantasy Basketball Sleeper Lineup Picks for 3/11/19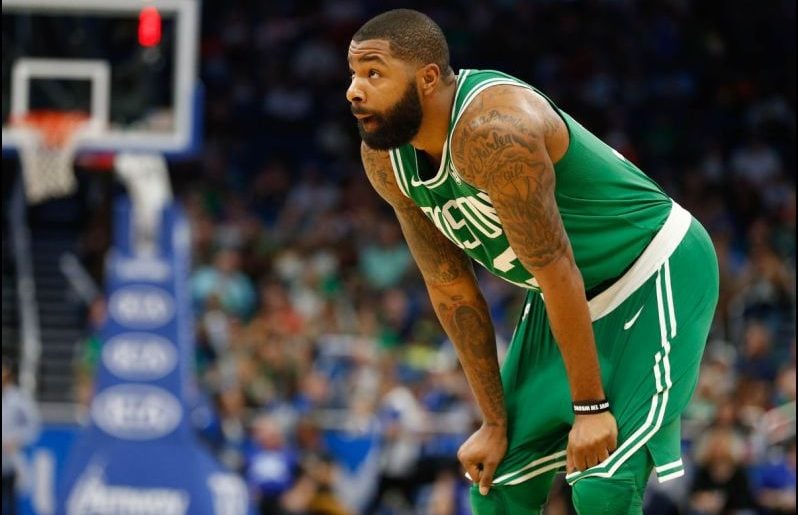 *Mike Barner — @rotomikebarner*
Monday's six-game slate will have the Raptors, Celtics, Rockets, Thunder and Jazz all in action, which means there are plenty of top-tier options in DFS. In order to fit them into your entry, you'll need to find the right mix with cheaper value plays. Here are a couple at each position who could provide value. Don't forget to sign up for our Newsletter and try our NBA Lineup Optimizer to help build a winning entry on FanDuel and DraftKings.
POINT GUARDS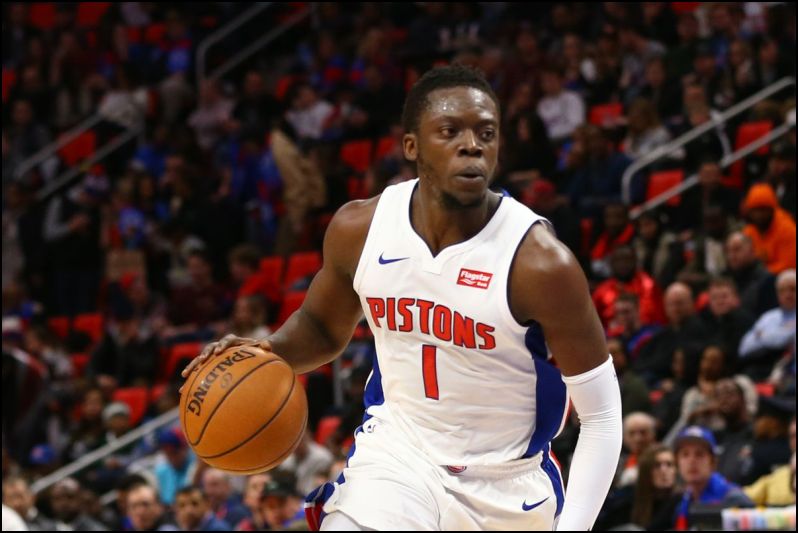 Reggie Jackson, DET at BKN
FanDuel = $5,300
DraftKings = $5,000
This is a big game between two teams battling for the sixth seed in the Eastern Conference. Whoever finishes as the seventh seed will have to face the Bucks or Raptors, which is an unenviable task. The Pistons come into this matchup having won eight of their last 10 games on the shoulders of the strong play of Jackson, Andre Drummond and Blake Griffin. Jackson has been on a hot streak for even longer than that, averaging 18.9 points, 2.3 rebounds and 4.9 assists across his last 19 games.
Jeremy Lin, TOR at CLE
FanDuel = $3,600
DratfKings = $3,700
The Raptors haven't been shy about resting players this year, especially Kawhi Leonard. He didn't play Sunday in the first game of their back-to-back set, but he should return for this contest. However, it wouldn't be surprising to see them hold out Kyle Lowry, especially considering their lowly opponent in the Cavaliers. If that scenario were to unfold, Lin could provide value at near the minimum price on both sites.
SHOOTING GUARDS
Bogdan Bogdanovic, SAC at WAS
FanDuel = $5,900
DraftKings = $5,500
This should be one of the highest-scoring games of the night with both of these teams inside the top-eight in the league in pace of play. Even though Bogdanovic has bounced in and out of the starting five, he's still averaged 13.8 points, 4.5 rebounds, 3.8 assists and 1.6 steals across his last 12 games. The key was that he averaged 31 minutes a game during that stretch, so expect him to have plenty of opportunities to contribute across the board again Monday.
Luke Kennard, DET at BKN
FanDuel = $5,100
DraftKings = $4,700
While Kennard might not be the biggest of names, his emergence of late has helped key the Pistons improved play. Finally given a larger role with Reggie Bullock and Stanley Johnson no longer in town, Kennard has averaged 14.8 points, 3.3 rebounds and 2.7 assists across his last 12 games. He's been deadly from behind the arc, hitting on 48.6 percent of his three-point attempts during that stretch. The Nets do defend the three-point line well, but Kennard's increased playing time still makes him someone to consider.
SMALL FORWARDS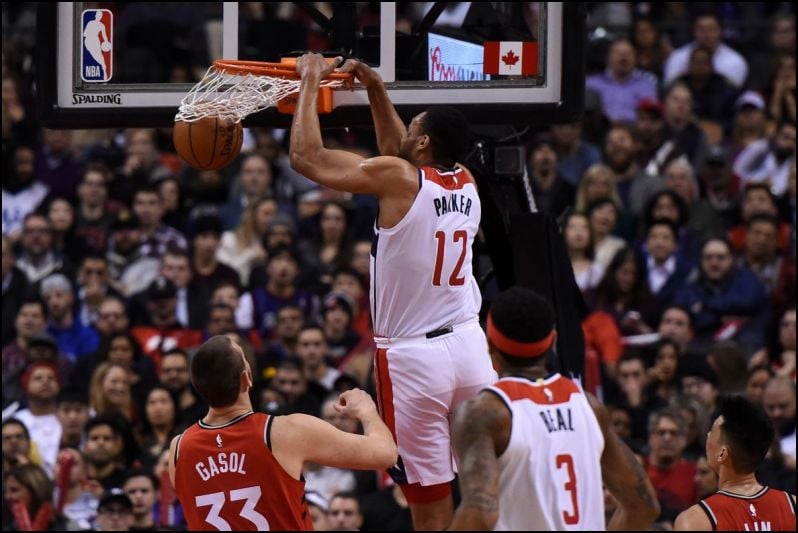 Jabari Parker, WAS vs. SAC
FanDuel = $5,800
DraftKings = $5,400
As we continue to target players in this game, Parker checks in as an intriguing option at small forward. After getting off to an inconsistent start with his new team, he's settled down to average 15.5 points, 7.8 rebounds and three assists over his last six games. His 60.9 percent shooting from the field during that stretch is not sustainable, which does make him a bit of a risky option. However, facing the porous Kings' defense might not be the game that starts his regression.
Jae Crowder, UTA vs. OKC
FanDuel = $5,600
DraftKings = $4,800
While Derrick Favors continues to start for the Jazz, he's only averaging 24 minutes a game. That helps leave added time on the floor for Crowder, who is averaging 28 minutes a night. He's turned into one of their key reserves after being acquired at the trade deadline last year and will continue to get plenty of playing time with the Jazz fighting for playoff seeding. That's big for his value Monday since the Thunder play at the third-fastest pace (104.1 possessions per game) in the league.
POWER FORWARDS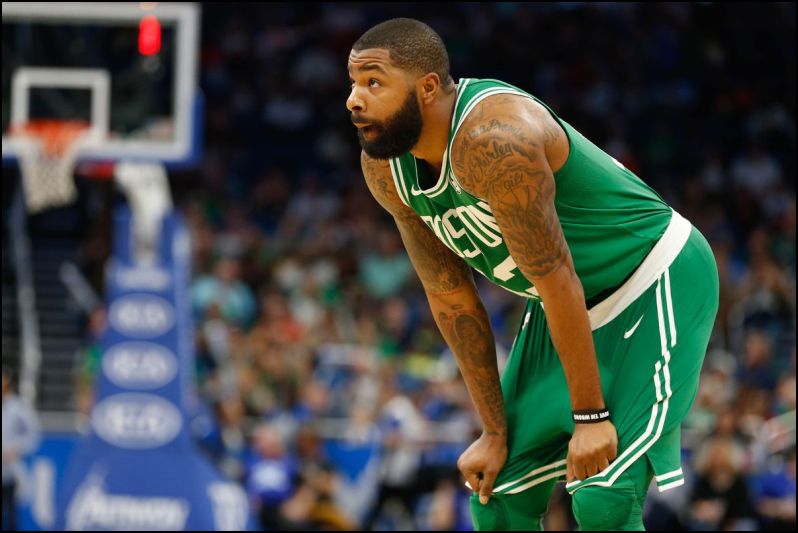 Marcus Morris, BOS at LAC
FanDuel = $5,100
DraftKings = $4,500
The big injury situation to monitor heading into this game is whether or not Jayson Tatum will play. He's currently listed as a game-time decision due to shoulder soreness, which may have been the reason why he only scored six points on seven shots attempts against the Lakers on Saturday. If he were to sit this game out, that could lead to added minutes for Morris, who is averaging 18.4 points, 6.6 rebounds and 2.1 assists across 18 games in which he has logged at least 30 minutes.
Frank Kaminsky, CHA at HOU
FanDuel = $4,500
DraftKings = $4,400
After playing in at least 75 games in each of his first three seasons in the league, Kaminsky has appeared in just 39 games this year. Just when it looked like he was out of the rotation as the season comes to a close, Kaminsky has averaged 22 minutes across their last five games. He's made his case to stay on the floor, averaging 14.6 points and 5.4 rebounds during that stretch. With Bismack Biyombo (knee) and Michael Kidd-Gilchrist (knee) still battling injuries, Kaminsky could continue to see more playing time in this matchup.
CENTERS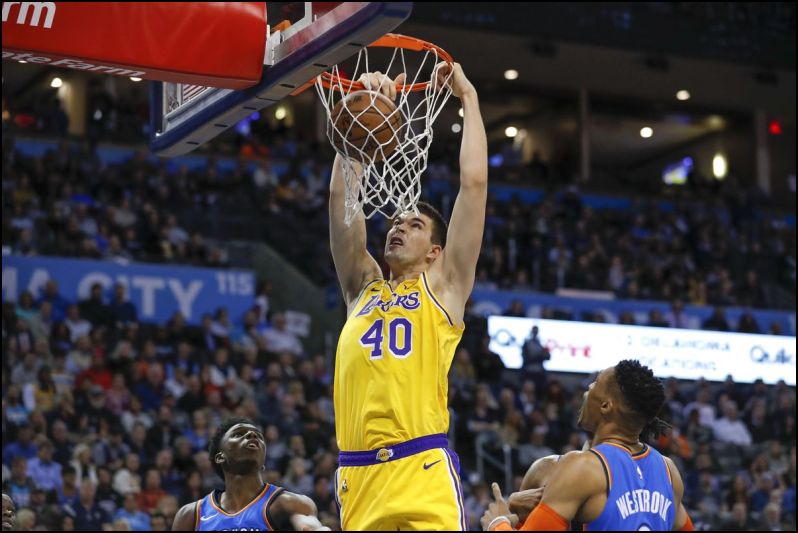 Ivica Zubac, LAC vs. BOS
FanDuel = $5,400
DraftKings = $4,300
The Clippers have had a revolving door at the starting center spot for the majority of the season. They've preferred to keep Montrezl Harrell as a member of their second unit since he's played so well in that role. However, Marcin Gortat and Boban Marjanovic left them with very little production as starters. After moving on from both players, the Clippers have locked Zubac into the starting lineup after acquiring him from the Lakers. With averages of 8.9 points, 7.3 rebounds and one block since joining the team, Zubac makes for a viable cheaper option at center Monday.
Ante Zizic, CLE vs. TOR
FanDuel = $3,600
DraftKings = $3,900
The Cavaliers likely can't wait for this season to be over. Injuries have played a key role in their struggles all season, which hasn't changed down the stretch. Their frontcourt will be especially thin for this game with both Tristan Thompson (foot) and Larry Nance Jr. (chest) ruled out. Not only is that good news for Kevin Love, but their absences should also benefit Zizic, who has already averaged 10.8 points and 7.6 rebounds across his last 17 games.
Author Bio: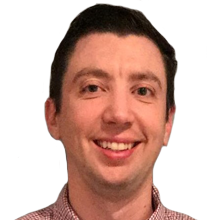 Mike has been covering fantasy sports since 2007, joining Lineup Lab in 2017. An avid player of both season-long fantasy leagues and DFS, Mike's work has appeared on numerous sites, including RotoWire, SportsLine and Sports Illustrated. He's also been featured on DraftKings' nightly show, The Sweat, and was a finalist for the 2018 FSWA Basketball Writer of the Year award.