NBA Daily Fantasy Basketball Sleeper Lineup Picks for 3/21/19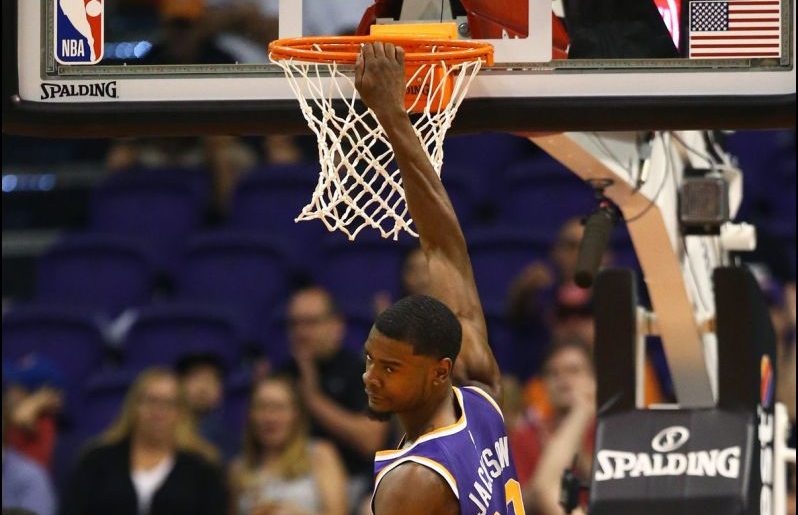 We have another busier than normal Thursday in the NBA with six games on the schedule tonight. There are plenty of bad teams in action and injuries continue to pile up across the league, which leaves plenty of viable cheaper options to choose from in DFS. Here are the ones that stand out as having particularly favorable matchups. Don't forget to sign up for our Newsletter and try our NBA Lineup Optimizer to help build a winning entry on FanDuel and DraftKings.
POINT GUARDS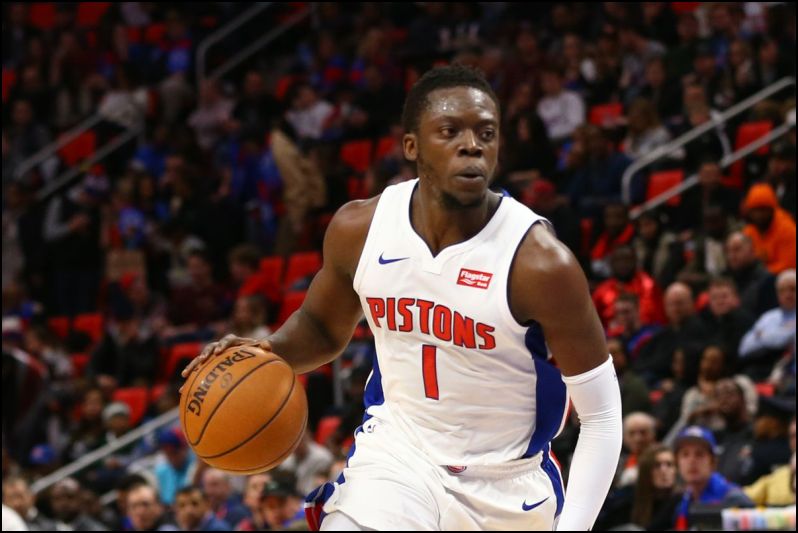 Reggie Jackson, DET at PHO
FanDuel = $5,500
DraftKings = $5,100
This is a great spot to deploy Jackson. He has the second-highest usage rate (23.7 percent) on the Pistons and is averaging 17.3 points, 1.9 rebounds and 3.6 assists across his last 15 games. The Suns are not only tied for the third-most points allowed per game (116.1) in the league, but they also allow the fourth-most FanDuel points per game and the seventh-most DraftKings points per game to opposing point guards. There is some blowout concern here, but Jackson should still be productive regardless.
Tyus Jones, MIN at CHA
FanDuel = $5,300
DraftKings = $5,400
The Timberwolves will remain without their top two point guards since Jeff Teague (foot) and Derrick Rose (elbow) have been ruled out. This will be the fifth straight game that the pair have been sidelined. Across the first four contests, Jones averaged 9.5 points, 3.3 rebounds, six assists and one steal. He'll be locked into the starting five again, leaving him with some upside at this price.
SHOOTING GUARDS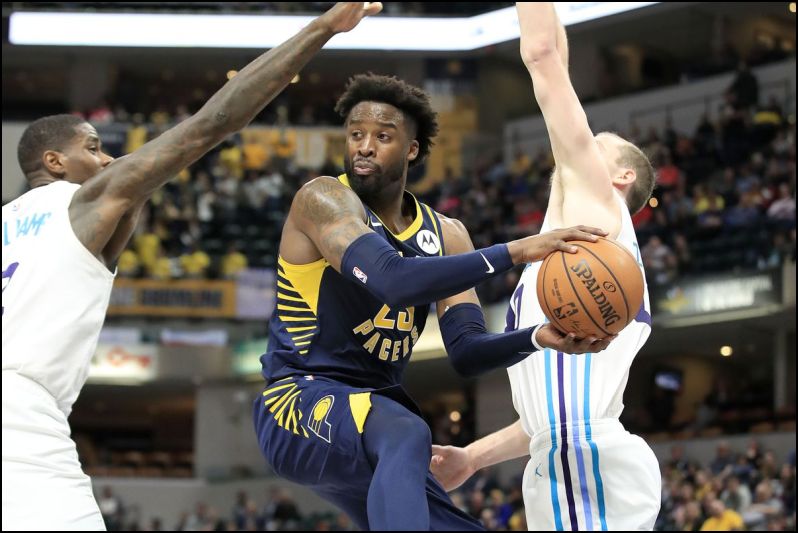 Wesley Matthews, IND at GS
FanDuel = $4,400
DraftKings = $4,600
The good news with Matthews is that he logs a lot of minutes. The bad news is that his contributions are mostly limited to the scoring column and steals. With averages of 13.1 points, 3.1 rebounds, 2.4 assists and one steal across his last 14 games, Matthews has been a consistent, yet unspectacular, source for production. The Pacers are going to need him to score in bunches if they are going to keep his game close, so despite his limited ceiling, he could still provide value.
Josh Okogie, MIN at CHA
FanDuel = $4,300
DraftKings = $3,900
With the Timberwolves dealing with multiple injuries and having nothing left to play for, it appears they might be giving Okogie more playing time down the stretch. He's been a starter since the beginning of January, but he hasn't always logged a ton of minutes. That's changed with him playing 35 and 30 minutes, respectively, in their last two games. Across 14 games in which he has played at least 30 minutes this season, he's averaged 11.8 points, 3.7 rebounds, 1.7 assists and 1.2 steals. It might be worth taking a chance on him reaching that minute's threshold again Thursday considering his price tag.
SMALL FORWARDS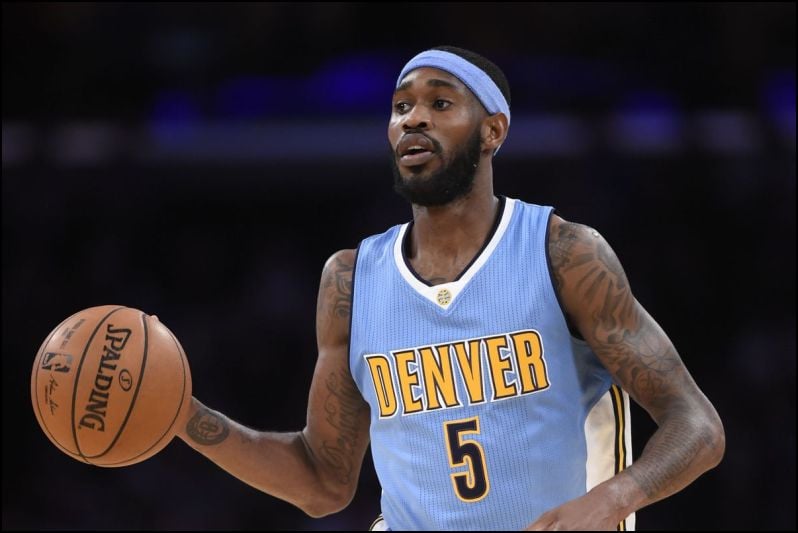 Will Barton, DEN at WAS
FanDuel = $5,500
DraftKings = $5,700
This is an excellent spot for the Nuggets to hang a big number on the Wizards. The Wizards will be playing the second game of a back-to-back set and already allow the second-most points per game (117) in the league. Barton is by no means a safe option, but he's shown excellent offensive upside by scoring at least 20 points in four of his last 10 contests. During that 10-game stretch, he's also averaged six rebounds and three assists.
Jeff Green, WAS vs. DEN
FanDuel = $4,600
DraftKings = $4,300
The Wizards limited depth chart could be further compromised in this matchup. Trevor Ariza (groin) left Wednesday's game against the Bulls in the first half and was unable to return. With such a quick turnaround, it wouldn't be a surprise to see him sit this one out. Green would likely be one of the players to have an increased role if Ariza does sit, making him an intriguing option since the Wizards play at the eighth-fastest pace (102.5 possessions per game) in the league.
POWER FORWARDS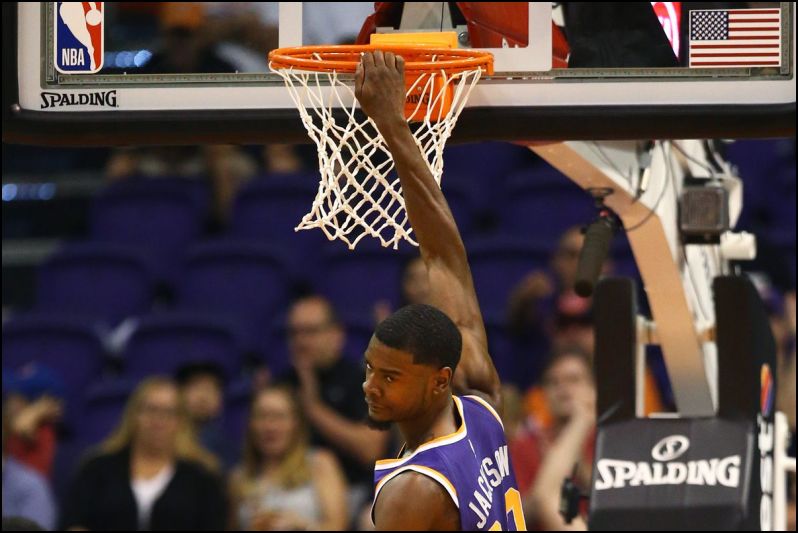 Josh Jackson, PHO vs. DET
FanDuel = $5,400
DraftKings = $4,800
The Suns are a mash unit heading into this contest with T.J. Warren (ankle), Kelly Oubre Jr. (thumb) and Tyler Johnson (knee) all ruled out. With all three players on the sidelines Monday against the Bulls, Jackson scored 18 points to go along with seven rebounds, two assists and a steal in 32 minutes. Minutes shouldn't be hard for him to come by in this matchup, either.
Dario Saric, MIN at CHA
FanDuel = $4,000
DraftKings = $4,300
Backcourt injuries might not be the only issue facing the Timberwolves in this game. Taj Gibson left Tuesday's game against the Warriors with a calf strain and is listed as questionable against the Hornets. If he can't play, that could open up added playing time for Saric. He ended up playing 28 minutes against the Warriors due to Gibson's injury and finished with 13 points, six rebounds and two assists. He could have had an even better line had he not shot just 3-for-10 from the field.
CENTERS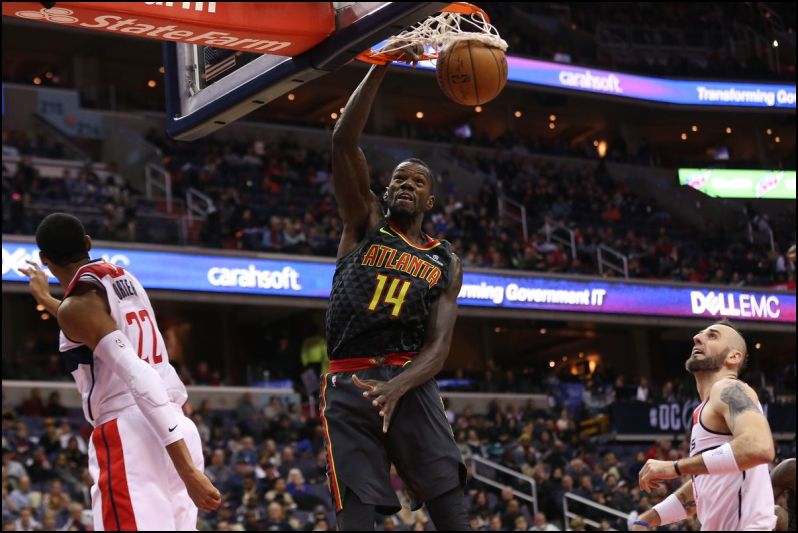 Dewayne Dedmon, ATL vs. UTA
FanDuel = $5,600
DraftKings = $5,300
Center might be the position to pay up for on this slate. There are so many great options, including Karl-Anthony Towns against the Hornets, Andre Drummond against the Suns, Nikola Jokic against the Wizards and Rudy Gobert against the Hawks. However, if you insist on saving money at the position, Dedmon isn't a terrible option. Despite only averaging 26 minutes across his last 10 games, he was still able to average 9.4 points, 9.3 rebounds, 1.7 steals and one block.
Mason Plumlee, DEN at WAS
FanDuel = $4,700
DraftKings = $4,200
The path for Plumlee to be productive in this contest is if the Nuggets jump out to an early lead, Plumlee would likely see added minutes in garbage time. Yes, that's a risky assumption to make, but viable cheap center options are few and far between Thursday, especially on FanDuel. Considering the fast pace at which the Wizards play, any added minutes could provide a significant boost for Plumlee.
Author Bio: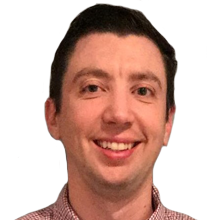 Mike has been covering fantasy sports since 2007, joining Lineup Lab in 2017. An avid player of both season-long fantasy leagues and DFS, Mike's work has appeared on numerous sites, including RotoWire, SportsLine and Sports Illustrated. He's also been featured on DraftKings' nightly show, The Sweat, and was a finalist for the 2018 FSWA Basketball Writer of the Year award. Follow Mike on Twitter @rotomikebarner.