NBA Daily Fantasy Basketball Sleeper Lineup Picks for 3/25/19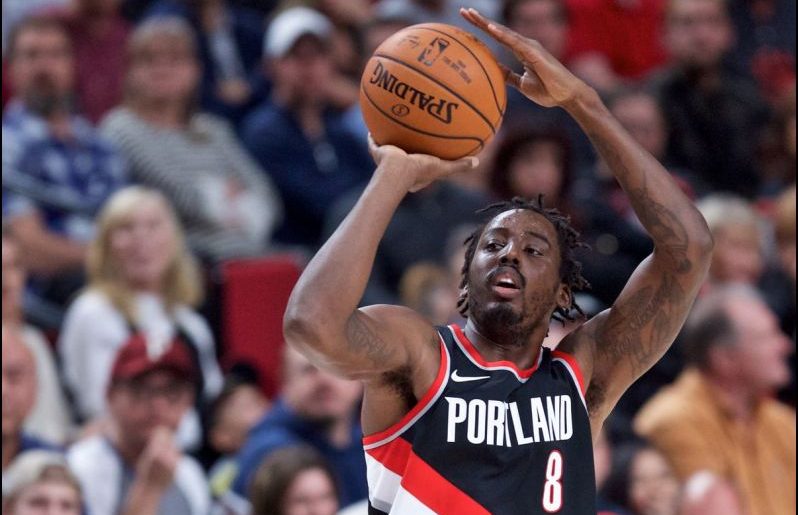 There's not a lot going on in the NBA on Monday with just four games on the schedule. However, there are still a surprisingly strong group of cheaper value plays with upside. Let's dive into the matchups and highlight a couple at each position. Don't forget to sign up for our Newsletter and try our NBA Lineup Optimizer to help build a winning entry on FanDuel and DraftKings.
POINT GUARDS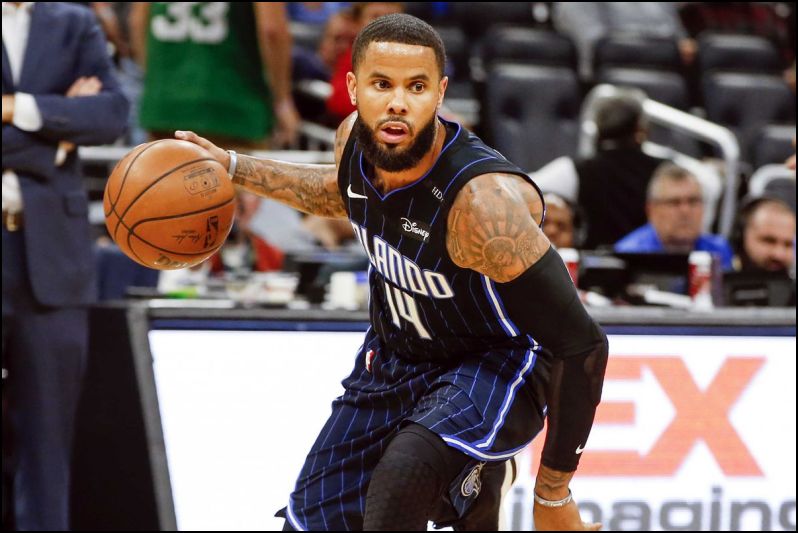 D.J. Augustin, ORL vs. PHI
FanDuel = $5,800
DraftKings = $5,600
The Magic find themselves just one game back of the eighth seed in the Eastern Conference, so it should be status quo for their rotations in this contest. Augustin is doing his best to get them a playoff spot, averaging 13.1 points, 3.1 rebounds and 5.9 assists their last 14 games. While his usage rate isn't all that high, he's been extremely efficient by shooting 49.3 percent from the field and 83.3 percent from the charity stripe during that stretch. The Sixers play at the seventh-fastest pace (102.7 possessions per game) in the league, so Augustin should have plenty of opportunities to be productive once again.
Seth Curry, POR vs. BKN
FanDuel = $4,100
DraftKings = $3,800
The injury to C.J. McCollum (knee) has forced the Blazers to rely more on Curry. He's scored at least 16 points and grabbed at least five rebounds in back-to-back games and logged 32 minutes in their last contest against the Pistons. With how well he has played combined with the Blazers winning all three games since McCollum went down, expect them to continue to give Curry added playing time Monday.
SHOOTING GUARDS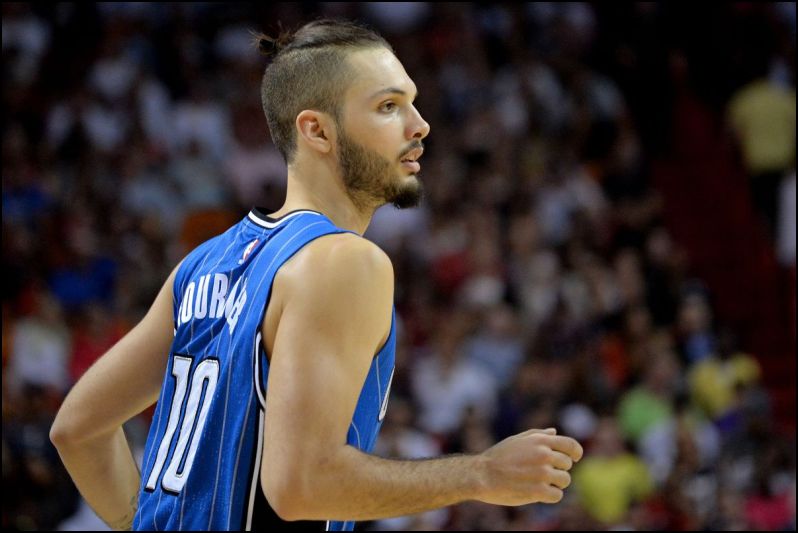 Evan Fournier, ORL vs. PHI
FanDuel = $6,000
DraftKings = $5,100
Mostly known for his offensive prowess, Fournier has experienced a steep decline in scoring this season at just 14.8 points per game. He had averaged at least 17.2 points in back-to-back campaigns. However, he's been counted on more to help facilitate their offense, leaving him with a career-high 3.7 assists per contest. His streaky shooting makes him a bit risky, but he might be worth taking a chance on against a Sixers team that he has averaged 21.7 points against in three previous meetings this season.
Delon Wright, MEM vs. OKC
FanDuel = $5,700
DraftKings = $5,300
With the Grizzlies going nowhere fast, it makes sense for them to see what they have in Wright. They've played him an average of 31 minutes across their last nine games, which has enabled him to average 12.3 points, 4.4 rebounds, 4.8 assists and 1.4 steals. With Avery Bradley (leg) still on the shelf, Wright should have a high minute's floor once again Monday.
SMALL FORWARDS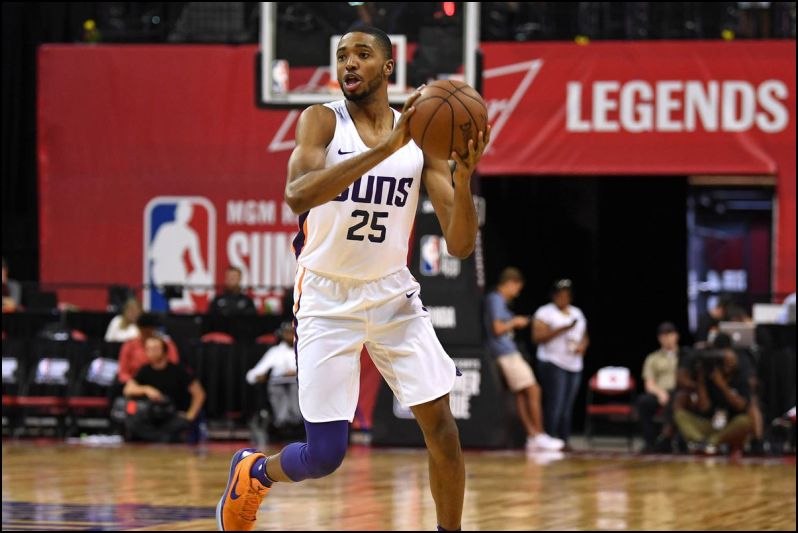 Mikal Bridges, PHO at UTA
FanDuel = $5,100
DraftKings = $5,100
The Suns find themselves limping towards the finish line in yet another disappointing season. Kelly Oubre Jr. (thumb), T.J. Warren (ankle) and Tyler Johnson (knee) will all be out Monday and could be joined by Josh Jackson (ankle), who is listed as questionable. Bridges has been thrust into a more prominent role, and while his scoring upside isn't that great, he's managed to average 12 points, 3.8 rebounds, 3.5 assists and 1.5 steals across his last four contests. If Jackson is out, Bridges is likely going to log a ton of minutes again.
Chandler Parsons, MEM vs. OKC
FanDuel = $4,500
DraftKings = $3,900
Don't look now, but Parsons has worked his way back into fantasy relevancy. He's seen a fairly significant role off the bench lately, which has propelled him to average 13.3 points, 4.8 rebounds, three assists and one steal across his last four games. With the Grizzlies dealing with multiple injuries, there's a reason to believe he will see added playing time again Monday. That could be huge considering the Thunder play at the third-fastest pace (103.8).
POWER FORWARDS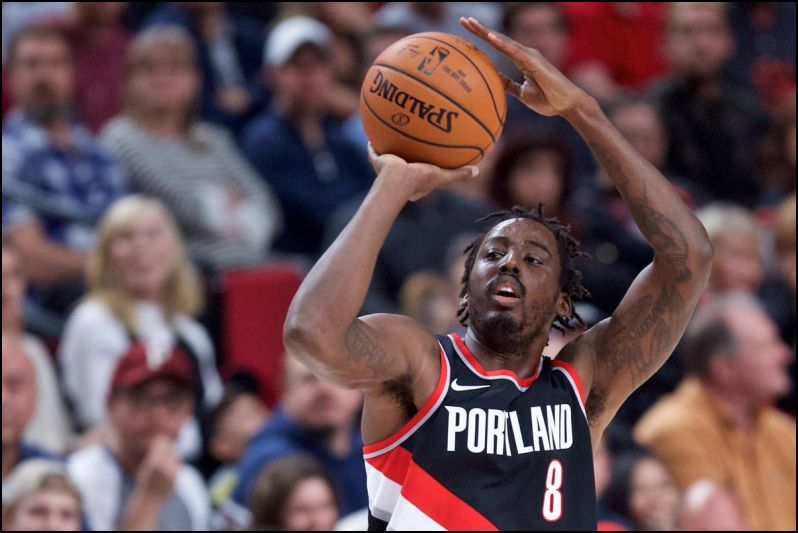 Al-Farouq Aminu, POR vs. BKN
FanDuel = $4,900
DraftKings = $4,300
With McCollum out, the Blazers need more than just added contributions from Curry to stay afloat. Aminu doesn't usually provide a ton of offense, but he's scored at least 16 points in two of three games since McCollum went down. He's also a very good rebounder, which should help his upside in this matchup against the Nets, who are tied for the sixth-most rebounds allowed per game (46.4) in the league. Power forward is a weak position Monday, especially on FanDuel, so rolling with Aminu at this reduced price is worth considering.
Richaun Holmes, PHO at UTA
FanDuel = $4,400
DraftKings = $3,900
Despite being the primary backup center for the Suns, Holmes has only averaged 17 minutes across his last seven games. With their desire to develop their star rookie DeAndre Ayton, he normally receives a consistently high amount of minutes regardless of the score. That doesn't really leave Holmes with a high ceiling, but that didn't stop him from averaging 10.3 points, 5.3 rebounds, one steal and 0.9 blocks during that seven-game stretch. While paying a little more for Aminu is advisable, Holmes is an option if you want to save even more money at the position.
CENTERS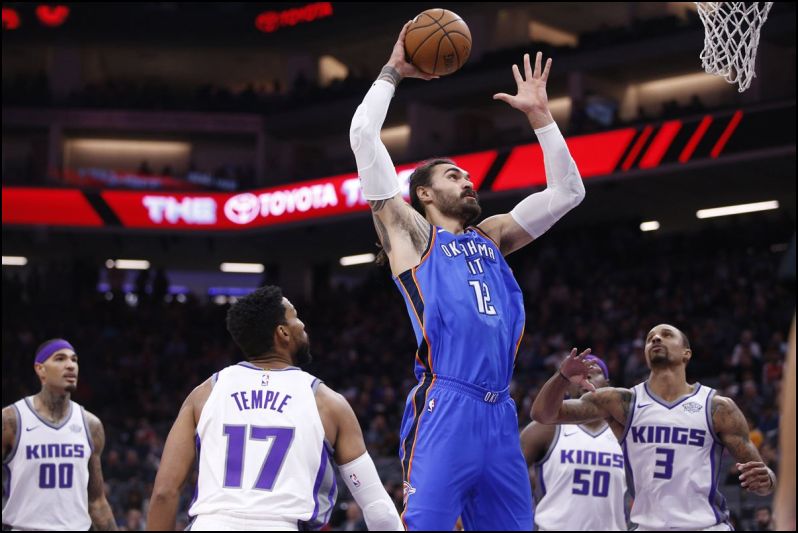 Steven Adams, OKC at MEM
FanDuel = $6,000
DraftKings = $5,300
When you think about the Grizzlies, one of the first things that usually comes to mind is their stout defense. They were a tough matchup in the middle when Marc Gasol was still there, but things aren't nearly as difficult for opposing big men now that he's gone. In fact, the Grizzlies have allowed the fourth-most FanDuel points per game to opposing centers across their last 10 contests. When Adams met them earlier this month, he dominated with 13 points, 22 rebounds, two steals a block. While it will be hard for him to duplicate that meaty stat line, he could still provide plenty of value in their rematch.
Enes Kanter, POR vs. BKN
FanDuel = $4,700
DraftKings = $4,000
The Nets are a team to target against at center. Jusuf Nurkic will likely have a high ownership percentage Monday, as he should. However, if you want to pivot off of the chalk play, don't sleep on Kanter. He's averaged 10.4 points, 7.1 rebounds and 1.6 assists across his last seven games and recorded 18 points and nine rebounds against the Nets when these two teams faced off about a month ago.
Author Bio: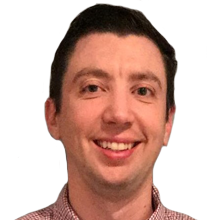 Mike has been covering fantasy sports since 2007, joining Lineup Lab in 2017. An avid player of both season-long fantasy leagues and DFS, Mike's work has appeared on numerous sites, including RotoWire, SportsLine and Sports Illustrated. He's also been featured on DraftKings' nightly show, The Sweat, and was a finalist for the 2018 FSWA Basketball Writer of the Year award. Follow Mike on Twitter @rotomikebarner.