NBA Daily Fantasy Basketball Sleeper Lineup Picks for 3/7/19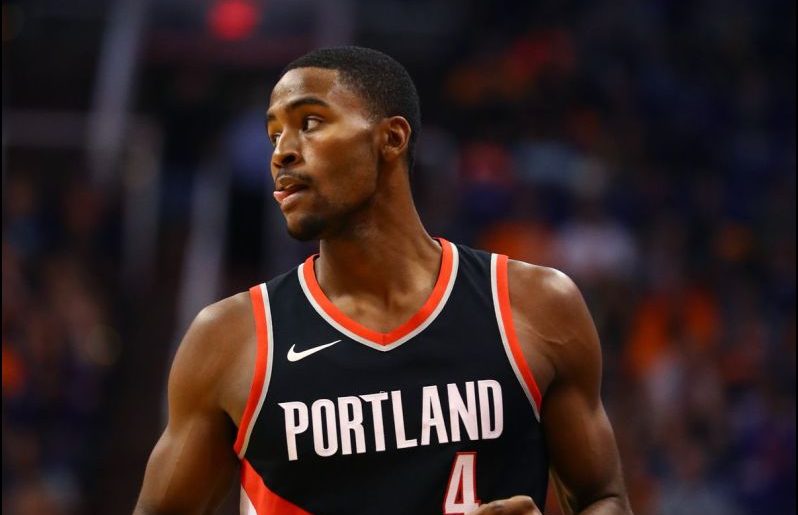 *Mike Barner — @rotomikebarner*
With only two games in the NBA on Thursday, viable cheap value play options are few and far between. We'll have to go a little higher up the price scale to find quality options to fill out your entry. Here are a couple of players at each position that could prove to provide added bang for your buck. Don't forget to sign up for our Newsletter and try our NBA Lineup Optimizer to help build a winning entry on FanDuel and DraftKings.
POINT GUARDS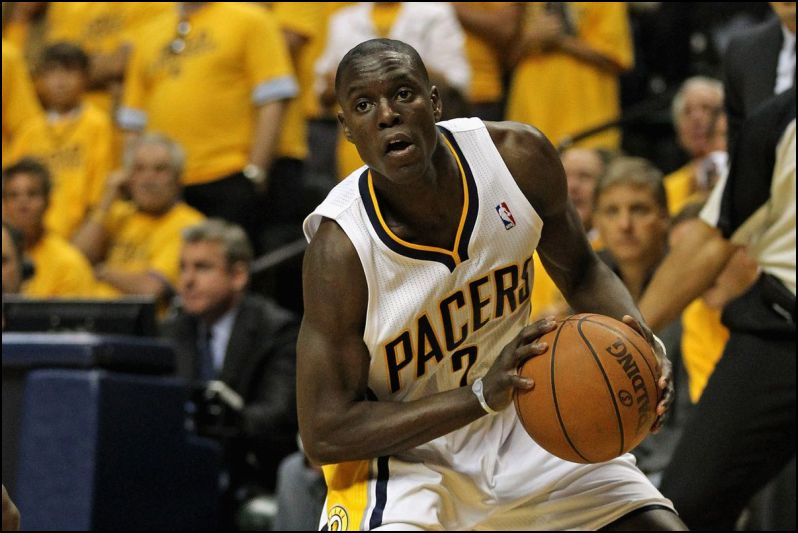 Darren Collison, IND at MIL
FanDuel = $7,000
DraftKings = $5,800
Not known for his offensive output, Collison has scored at least 21 points in three of his last five games. He's also remained an excellent source for assists, averaging 7.1 dimes across his last 10 games. The Bucks are a good defensive team, but at least Collison should have some added opportunities to provide value since they play at the sixth-fastest pace (103.1 possessions per game) in the league.
Cory Joseph, IND at MIL
FanDuel = $4,000
DraftKings = $3,800
If you're looking for a cheap dart throw at point guard, Joseph might be your man. Collison doesn't spend a ton of time on the floor, which has allowed Joseph to average 26 minutes a night. While his numbers don't jump off the page, he's still managed to average eight points, 3.5 rebounds and 4.5 assists across his last six games.
SHOOTING GUARDS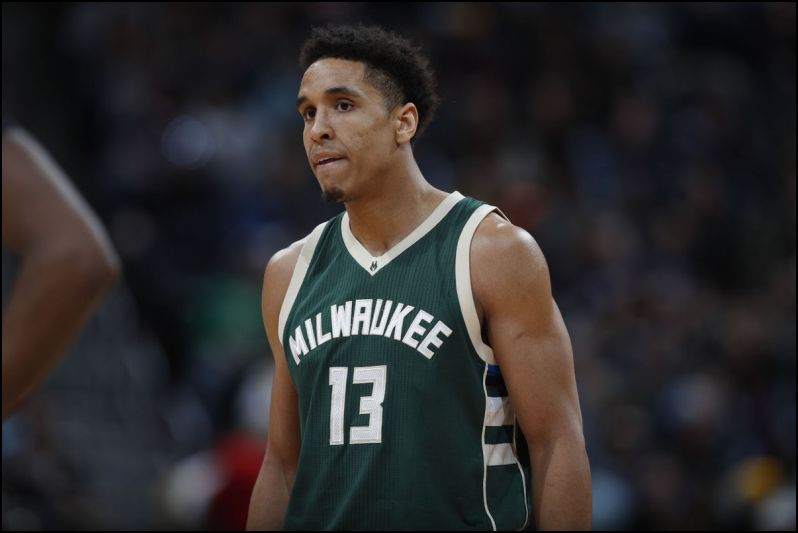 Malcolm Brogdon, MIL vs. IND
FanDuel = $6,500
DraftKings = $5,600
Playing alongside the likes of Giannis Atentokounmpo, Khris Middleton and Eric Bledsoe, Brogdon often doesn't receive the credit that he deserves. He's only in his third season in the league and is having a stellar season with averages of 16.2 points, 4.7 rebounds and 3.3 assists. His 20.7 percent usage rate is only fifth-highest on the team, but he's been extremely efficient by shooting 51.1 percent from the field and 93.2 percent from the charity stripe. Even though the Pacers are an excellent defensive team, Brogdon is still a great option Thursday.
Wesley Matthews, IND at MIL
FanDuel = $4,700
DraftKings = $4,300
Of all the cheap options on the slate, Matthews might be one of the safest to deploy. He's averaged 32 minutes a game since joining the Pacers and should once again spend plenty of time on the court. He's averaging a whopping 7.2 three-point attempts per game since joining the team and converting them at a rate of 40 percent. With the up-tempo pace at which the Bucks play, Matthews should be a reliable source for offense once again.
SMALL FORWARDS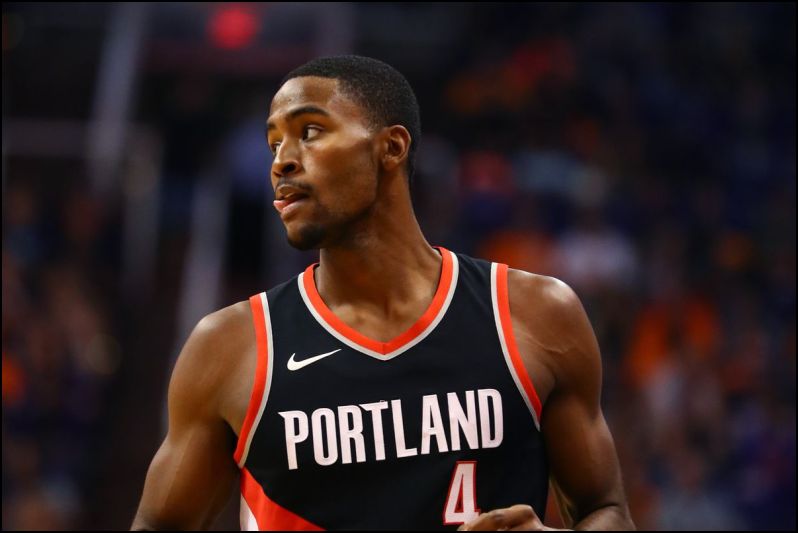 Moe Harkless, POR vs. OKC
FanDuel = $6,000
DraftKings = $4,200
This should be a fun game between with the Blazers and Thunder since they are two of the three teams tied for the third seed in the Western Conference. With gaining home court advantage a goal for both teams, this could have a playoff-type atmosphere. Harkless has stepped up for the Blazers as they look to improve their seeding by averaging 12.4 points, 6.8 rebounds, 2.4 assists and 1.9 steals across his last eight games. Evan Turner (personal) will not play in this game, which should leave Harkless with even more playing time. His price isn't great on FanDuel, but he could be a steal on DraftKings.
Nikola Mirotic, MIL vs. IND
FanDuel = $5,500
DraftKings = $4,800
With one of the best starting fives in the league, the Bucks made a big addition to their bench by bringing over Mirotic from the Pelicans. He's starting to settle into his new role, averaging 13 points, six rebounds and one block across his last six games. He's only averaged 23 minutes a game during that stretch, but his usage rate of 21.4 percent with the Bucks is almost identical to the mark that he posted with the Pelicans, so he still has significant offensive upside.
POWER FORWARDS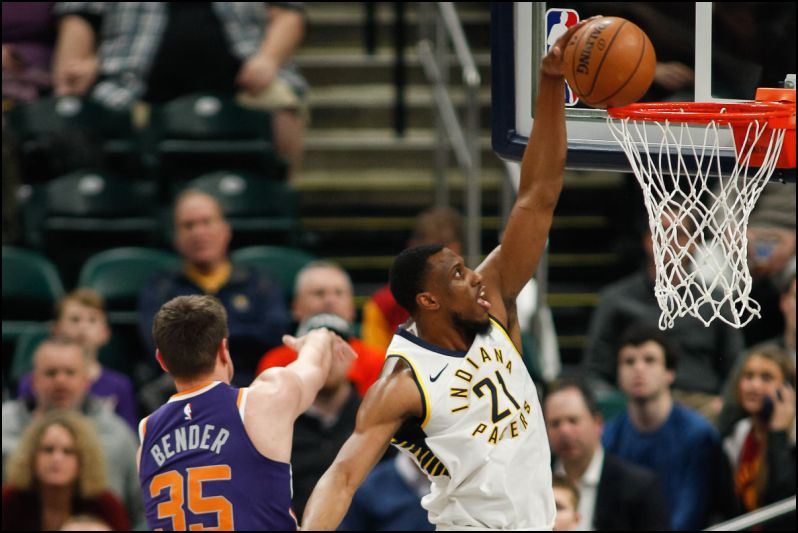 Thaddeus Young, IND at MIL
FanDuel = $6,600
DraftKings = $5,700
The Pacers frontcourt will be thin once again with Domantas Sabonis (ankle) set to miss his fifth straight game. Young has put up some excellent all-around numbers in his absence by averaging 12.5 points, 6.5 rebounds, 5.3 assists and 1.3 steals during that stretch. The key is that he logged 34 minutes a night across those four games, which is up from his season average of 31 minutes a night. He won't break your budget on either site and should have a relatively high floor.
Al-Farouq Aminu, POR vs. OKC
FanDuel = $4,900
DraftKings = $3,900
Aminu will never be mistaken for a top offensive option. He's scored seven points or fewer in three of his last five games and is only averaging 9.4 points a night for the season. A lot of that can be attributed to his meager 13.1 percent usage rate. However, he's shooting 36.4 percent from behind the arc and provides a strong presence on the boards. He's also played extremely well against the Thunder this season, averaging 11 points, 12.3 rebounds and 2.7 assists across their previous three meetings.
CENTERS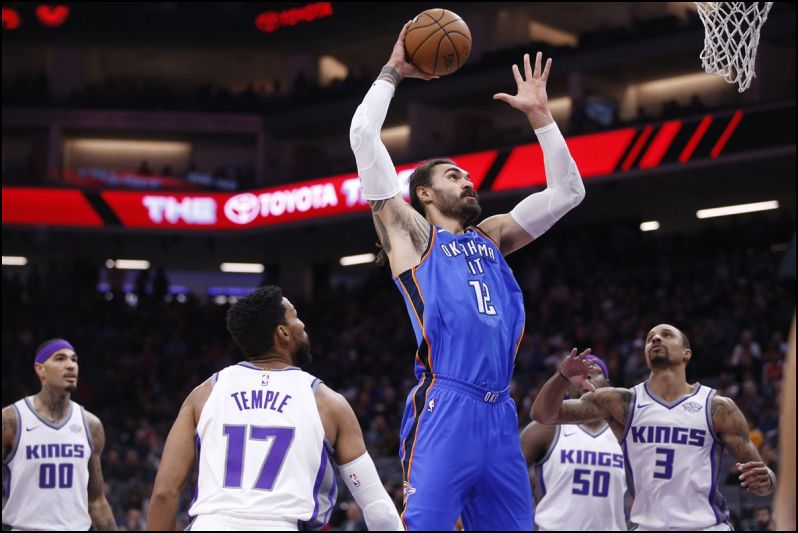 Steven Adams, OKC at POR
FanDuel = $7,000
DraftKings = $5,900
Adams has broken out of his recent slump to record a double-double in four straight games. Three of those came with Paul George sidelined, but he also had a couple of tough matchups against the Spurs and Grizzlies, making that stretch even more impressive. The Thunder made a key addition by bringing in Markieff Morris after he was bought out by the Pelicans, although they still don't have a ton of talent at center behind Adams. Look for him to play heavy minutes and once again at least approach a double-double.
Enes Kanter, POR vs. OKC
FanDuel = $4,500
DraftKings = $4,000
Speaking of teams that needed to add depth, the Blazers jumped at the chance to add Kanter after he was bought out by the Knicks. Even though they have a great starting center in Jusuf Nurkic, Kanter adds an efficient scoring punch to their second unit. His playing time has been limited, but Kanter has still managed to average 11.3 points and 6.8 rebounds since joining the team. The cheap center options are not good Thursday, especially if you are playing on FanDuel, so Kanter stands out as someone to possibly take a chance on if you need to save money at the position.
Author Bio: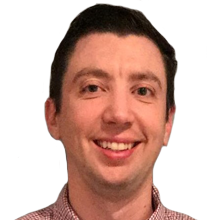 Mike has been covering fantasy sports since 2007, joining Lineup Lab in 2017. An avid player of both season-long fantasy leagues and DFS, Mike's work has appeared on numerous sites, including RotoWire, SportsLine and Sports Illustrated. He's also been featured on DraftKings' nightly show, The Sweat, and was a finalist for the 2018 FSWA Basketball Writer of the Year award.