NBA Daily Fantasy Basketball Sleeper Lineup Picks for 4/10/19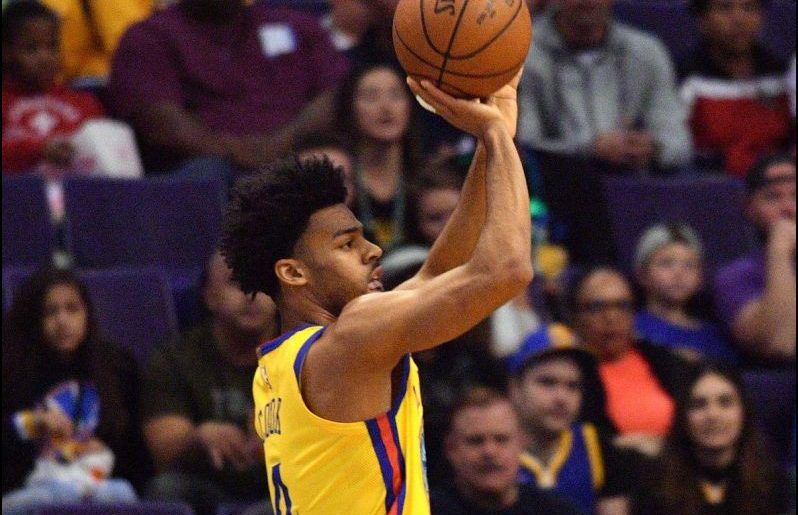 The long grind that is the NBA regular season comes to an end with Wednesday's 11-game slate. Let's try to end things on a high note by discussing some appealing cheap options who could thrive. Don't forget to sign up for our Newsletter and try our NBA Lineup Optimizer to help build a winning entry on FanDuel and DraftKings.
POINT GUARDS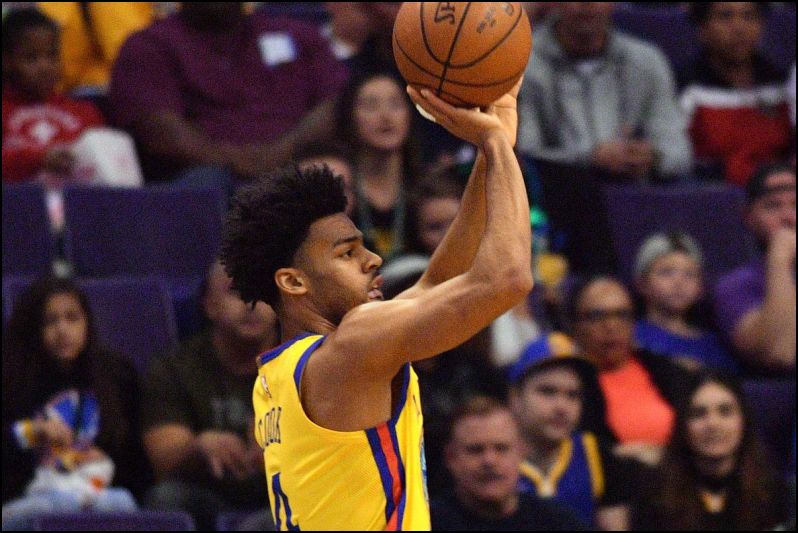 Quinn Cook, GS at MEM
FanDuel = $4,000
DraftKings = $3,800
The Warriors suffered a bit of a scare Tuesday when Stephen Curry went down with an ankle injury. It doesn't look serious and he should be fine for the playoffs, but he's not playing Wednesday. That opens up the door for Cook to start and log plenty of minutes. Across his last six games, Cook has already averaged 14.3 points, two rebounds and 2.5 assists in just 19 minutes a night. With the potential for even more playing time, he might be too good to pass up.
Seth Curry, POR vs. SAC
FanDuel = $4,000
DraftKings = $4,300
C.J. McCollum is back for the Blazers just in time for the playoffs. He logged 29 minutes Tuesday, but it seems unlikely that he will play in this second game of their back-to-back set. The Blazers have already wrapped up home court advantage in the first round and McCollum had missed 10 games with his knee injury. Curry should be in line for added playing time, which makes him a great target against a Kings team that plays at the second-fastest pace (104 possessions per game) in the league.
SHOOTING GUARDS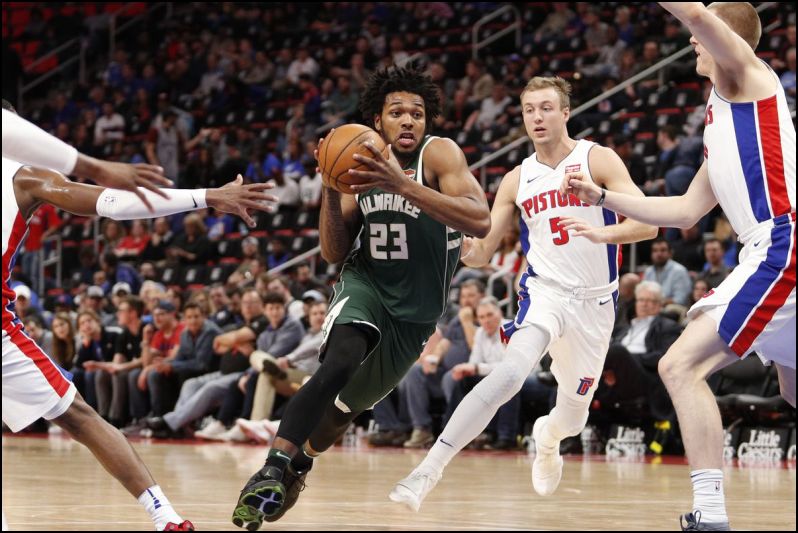 Sterling Brown, MIL vs. OKC
FanDuel = $4,600
DraftKings = $5,000
The Bucks will prepare for their quest to win a championship by resting Giannis Antetokounmpo and Brook Lopez. They are already down Malcolm Brogdon (foot) and Nikola Mirotic (thumb) and it seems unlikely that Eric Bledsoe and Khris Middleton will play a ton, either. That should open up plenty of opportunities for Brown, who is already averaging 13.6 points, 5.4 rebounds and 2.4 assists over his last eight games.
Aaron Holiday, IND at ATL
FanDuel = $3,700
DraftKings = $3,500
Despite losing Victor Oladipo (knee) for the season, the Pacers still found a way to make the playoffs. They are locked into the fifth seed in the East, so this could be a prime spot for them to rest some of their veterans. It wouldn't be surprising if we see very little of Darren Collison and Tyreke Evans. If that's the case, Holiday could see a bump in playing. That would leave him as an intriguing tournament play option since the Hawks play at the fastest pace (104.6).
SMALL FORWARDS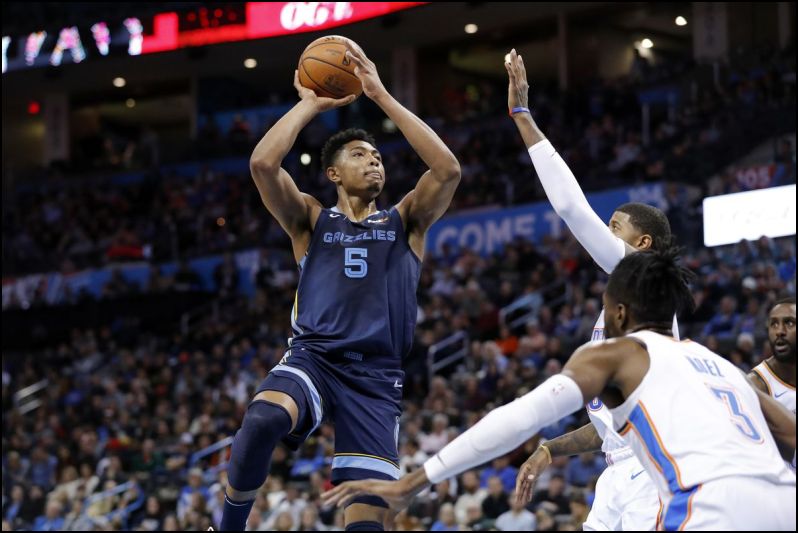 Bruno Caboclo, MEM vs. GS
FanDuel = $5,300
DraftKings = $5,700
The Grizzlies will end their campaign without the majority of their key veterans Wednesday. Caboclo has already been playing a more prominent role for them, averaging 31 minutes across their last eight games. He's cashed in by averaging 13.6 points, 7.6 rebounds, 2.4 assists and 1.6 blocks during that stretch. The Warriors play at the 10th-fastest pace (101.8) and will be playing shorthanded, so look for Caboclo to be productive once again.
Alfonzo McKinnie, GS at MEM
FanDuel = $4,000
DraftKings = $3,500
The scary situation with Curry likely means we won't see much, if any, of the Warriors' stars Wednesday. That would likely mean added playing time for McKinnie, who started Tuesday and recorded 10 points, seven rebounds and two steals across 29 minutes. His ceiling isn't off the charts, but it doesn't have to be for him to provide value at this price.
POWER FORWARDS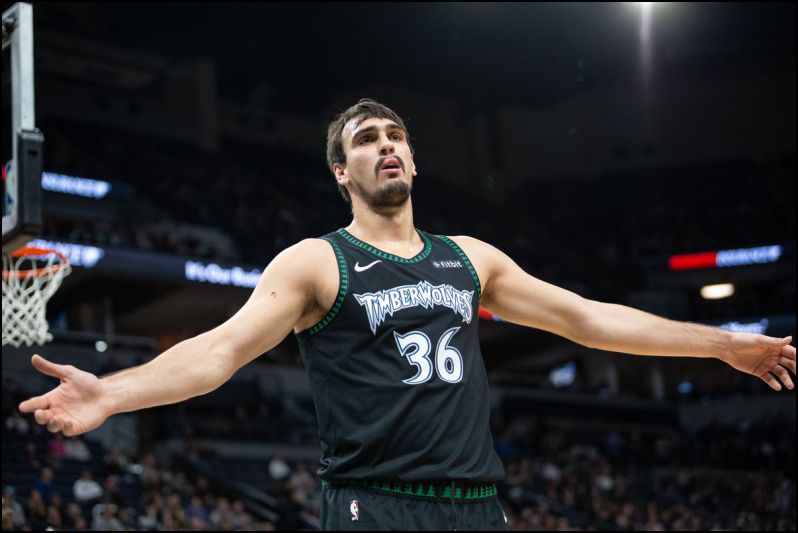 Dario Saric, MIN at DEN
FanDuel = $5,600
DraftKings = $5,200
Taj Gibson (calf) has missed 10 straight games and won't play again Wednesday. Saric has seen an uptick in production during his absence, averaging 14.2 points, 5.3 rebounds and 1.7 assists. With all of the injuries that the Timberwolves are dealing with across their roster, Saric is one of the best scoring options that they have left.
Jerami Grant, OKC at MIL
FanDuel = $5,400
DraftKings = $5,700
The Thunder are going to the playoffs, but they still have seeding left to play for. They currently occupy the sixth seed in the West and coach Billy Donovan already said they want to get the best seed possible, so expect their rotations to be business as usual. That's good news for Grant, especially since the Bucks play at the fifth-fastest pace (103.5) and they will also be without most of their top players.
CENTERS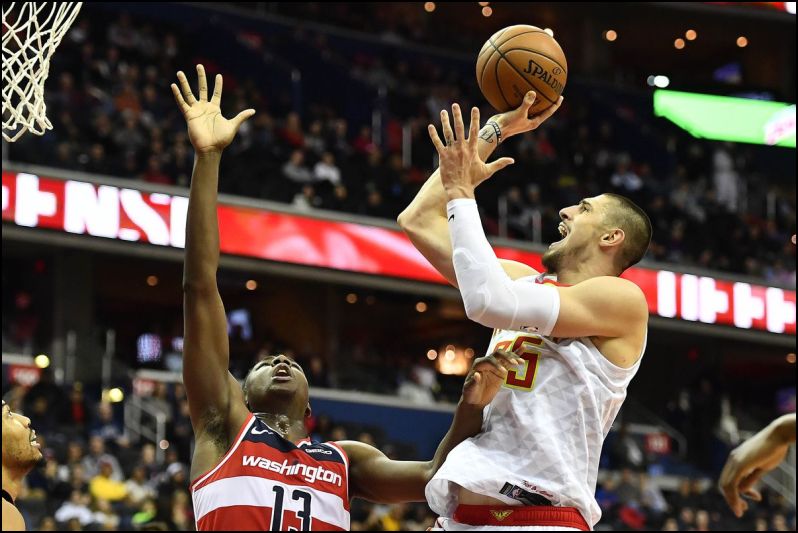 Alex Len, ATL vs. IND
FanDuel = $5,500
DraftKings = $5,900
The Hawks decided to rest Trae Young and John Collins on Sunday, which left Len to score 33 points on a whopping 23 shot attempts. He also chipped in eight rebounds, four assists and two blocks, leaving him with a tremendous all-around stat line. Young and Collins are expected to play in this game, but the Hawks are still shorthanded up front without Dewayne Dedmon (ankle). Even though such a lofty offensive performance from Len is unlikely, he can still be productive.
Gorgui Dieng, MIN at DEN
FanDuel = $4,000
DraftKings = $4,100
The key for Dieng will be the status of Karl-Anthony Towns (knee), who was unable to play Tuesday. Dieng started in his place and recorded 16 points, seven rebounds, five assists, a steal and a block over 29 minutes. With Gibson also out, Dieng is going to get a ton of playing time if Towns sits once again. Since they have nothing left to play for, Towns staying on the sidelines seems likely.
Author Bio: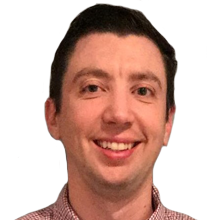 Mike has been covering fantasy sports since 2007, joining Lineup Lab in 2017. An avid player of both season-long fantasy leagues and DFS, Mike's work has appeared on numerous sites, including RotoWire, SportsLine and Sports Illustrated. He's also been featured on DraftKings' nightly show, The Sweat, and was a finalist for the 2018 FSWA Basketball Writer of the Year award. Follow Mike on Twitter @rotomikebarner.