NBA Daily Fantasy Basketball Sleepers for 1/24/18
*Mike Barner*
NBA Daily Fantasy Basketball Sleepers for 1/24/18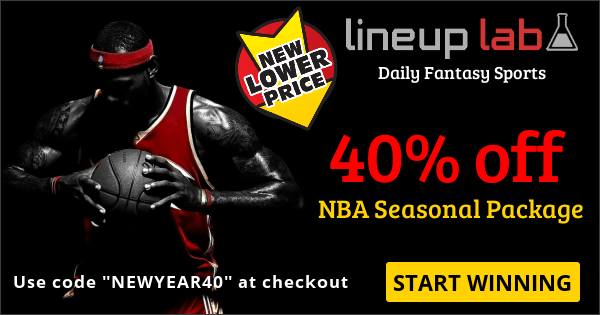 Use Code "NEWYEAR40" at checkout for 40% off Seasonal Package
POINT GUARDS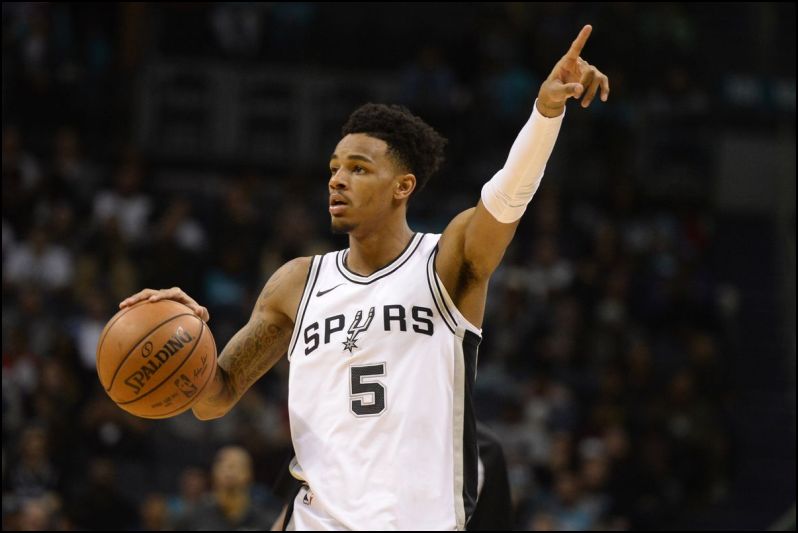 Dejounte Murray, SA at MEM
FanDuel = $5,200
DraftKings = $4,800
Murray has started the last two games for the Spurs and should start in place of Tony Parker going forward. The move has paid off well so far with Murray averaging 13.5 points, 8.5 rebounds, 3.5 assists and 5.0 steals in those two contests. He's not going to provide traditional point guard numbers in terms of assists and he's not a good three-point shooter, but he makes up for it with his ability to rebound and rack up steals. His price is going to climb quickly if he keeps up this pace, but he's still a great option at this cheap price Wednesday.
Yogi Ferrell, DAL vs. HOU
FanDuel = $4,600
DraftKings = $4,600
Ferrell has seen increased playing time of late, logging at least 31 minutes in five of his last six games. He cashed in the added minutes by averaging 15.0 points, 5.8 rebounds, 3.6 assists and 2.6 three-pointers in those five contests. He should see plenty of playing time again Wednesday against a Rockets team that likes to use a lot of small lineups. Considering the Rockets also play at the eighth-fastest pace (101.2 possessions per game) in the league, Ferrell is a strong candidate to provide value.
SHOOTING GUARDS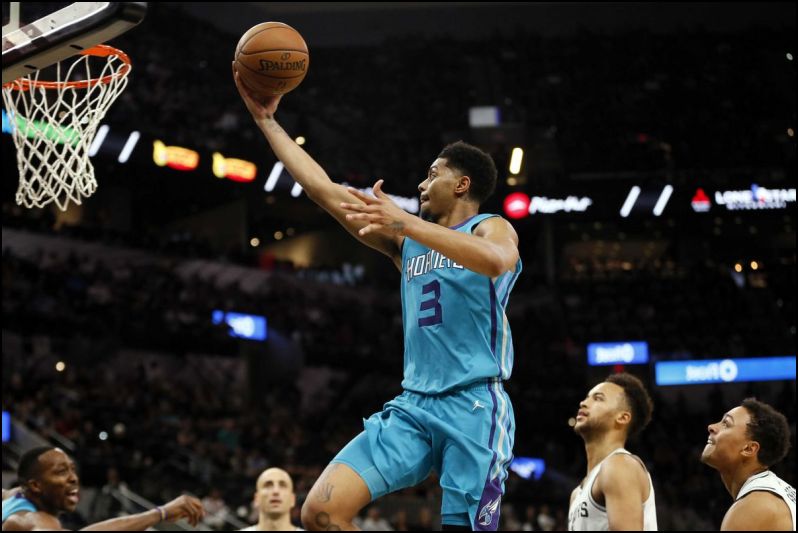 Jeremy Lamb, CHA vs. NO
FanDuel = $4,500
DraftKings = $4,900
Lamb did a great job filling in for Nicolas Batum when he was injured to start the season but moved back to the bench once he returned. While his usage rate as a starter and a reserve are almost identical, he's averaging seven fewer minutes per game when he comes off the bench. That doesn't mean he still can't provide value at this price though, evident by the fact that he is averaging 12.9 points, 4.7 rebounds, 1.6 assists and 1.4 three-pointers in his last nine games. Not only does Wednesday's opponent in the Pelicans play at the sixth-fastest pace (101.5) in the league, but they also allow the second-most points per game (110.9). While his upside is limited based on his role off the bench, Lamb is still a viable option to consider for your entry.
Timothe Luwawu-Cabarrot, PHI vs. CHI
FanDuel = $4,200
DraftKings = $3,900
Luwawu-Cabarrot has been moved into the starting lineup with J.J. Redick (leg) and Jerryd Bayless (wrist) both injured. Redick will be out again Wednesday while Bayless is listed as questionable. Not only that, but T.J. McConnell (personal) has already been ruled out as well. If Bayless ultimately does not play, Luwawu-Cabarrot is going to be in for all the minutes he can handle. He averaged 18.0 points. 2.0 assists and 4.5 three-pointers while starting the last two games, so keep an eye on Bayless' status throughout the day. If he is also ruled out, Luwawu-Cabbarrot could provide significant value.
SMALL FORWARDS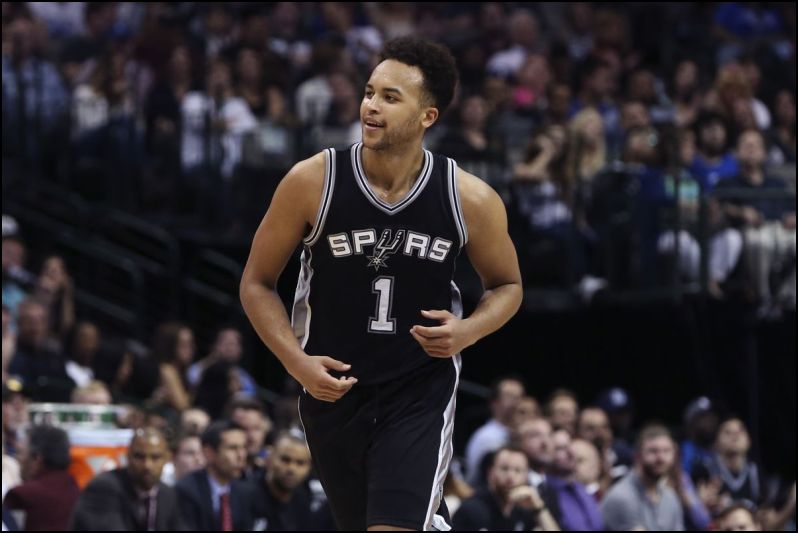 Kyle Anderson, SA at MEM
FanDuel = $6,200
DraftKings = $5,900
As the Spurs continue to deal with injuries to Kawhi Leonard (quad), Rudy Gay (heel) and Manu Ginobili (thigh), it has resulted in Anderson playing at least 30 minutes in three straight games. He is usually productive when given added playing time, averaging 9.9 points, 7.4 rebounds, 3.9 assists, 1.8 steals and 1.0 block in 14 games this season where he has played at least 30 minutes. He may not be flashy, but that's valuable production at this reasonable price.
Nemanja Bjelica, MIN at POR
FanDuel = $3,600
DraftKings = $4,300
The key here is the status of Jimmy Butler (knee), who is listed as questionable for Wednesday's game. Bjelica has started the last two games with Butler out, averaging 13.0 points, 7.5 rebounds, 2.0 assists, 1.5 steals and 2.0 three-pointers per contest. He played at least 26 minutes in both games, which is no surprise considering how much playing time coach Tom Thibodeau gives all of his starting players. If Butler is ruled out for this game, Bjelica is an excellent value play.
POWER FORWARDS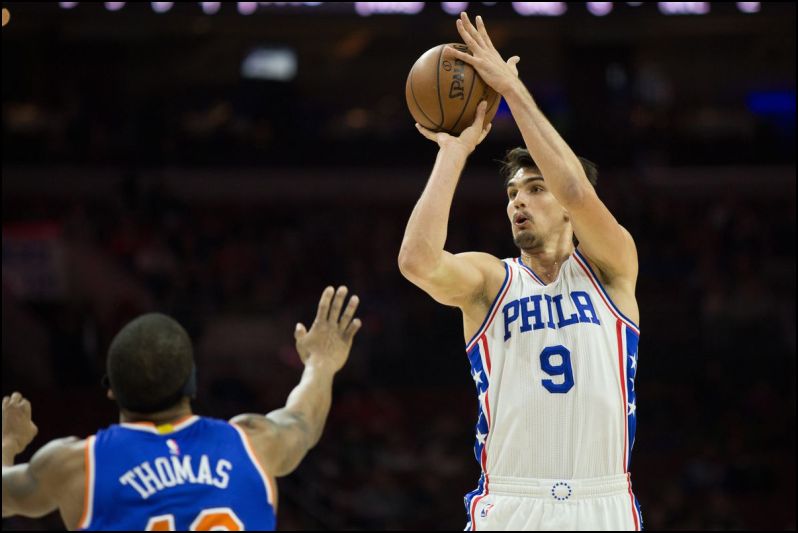 Dario Saric, PHI vs. CHI
FanDuel = $6,300
DraftKings = $6,400
Saric had some big games when Joel Embiid was out earlier this season, but he's still valuable even with Embiid on the floor. Embiid hasn't missed a game in January, but Saric has still managed to average 14.6 points, 6.6 rebounds, 2.7 assists, 1.0 steal and 1.7 three-pointers per contest during that stretch. The Sixers play at the second-fastest pace (102.8) in the league, which helps Saric gain added value. Wednesday brings a favorable matchup against the Bulls who also like to play fast and use a lot of small lineups, making Saric someone to consider using for your entry.
Jarrell Martin, MEM vs. SA
FanDuel = $4,600
DraftKings = $4,600
The Grizzlies are going to be lacking depth up front Wednesday with JaMychal Green (ankle) and Chandler Parsons (knee) already ruled out. Martin is not certain to play either as he is listed as questionable with a knee injury. If he is able to play, he could get a lot of minutes. He's played at least 31 minutes in three of the last four games, averaging 13.3 points, 6.0 rebounds and 1.7 three-pointers per contest. Keep an eye on his status leading up to tipoff.
CENTERS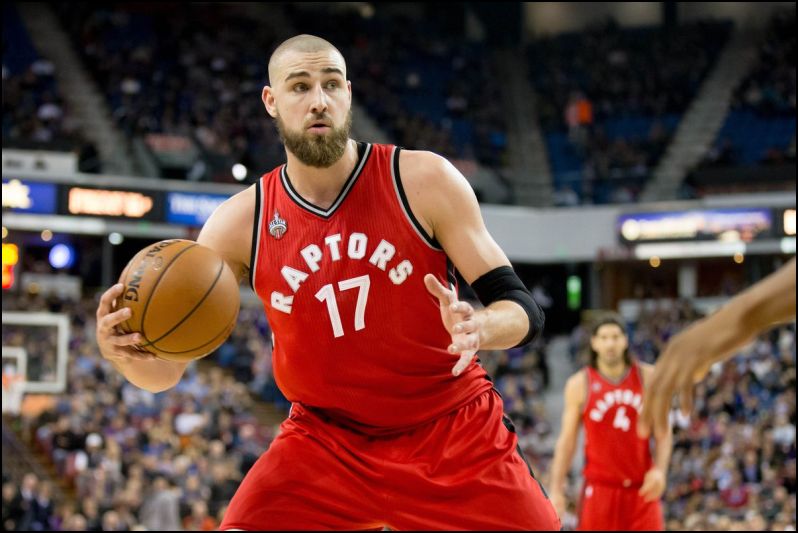 Jonas Valanciunas, TOR at ATL
FanDuel = $5,400
DraftKings = $5,500
Valanciunas can sure take you on a rollercoaster ride in DFS. Take a look at his last four games in DraftKings for example. In those four games, he has scored 14.8, 43.5, 31.3 and 4.8 DraftKings points, respectively. It's no coincidence that he played at least 27 minutes in both games that he performed well and 14 minutes or fewer in the two games that were flops. Consistent playing time has been an issue for him all season, so he's usually only someone you want to take a chance on in tournament play. That being said, the Hawks do allow the fourth-most points on both FanDuel and DraftKings to opposing centers, so we might see the good side of Valanciunas on Wednesday.
Robin Lopez, CHI at PHI
FanDuel = $4,200
DraftKings = $4,500
Talk about two tough games for Lopez. He had to battle DeMarcus Cousins on Monday and now he follows that up with a game against Joel Embiid. The good news is, that likely means plenty of playing time again Wednesday as the Bulls really don't have anyone else who can match up with Embiid's size. In 13 games that Lopez has played between 30 and 39 minutes this year, he is averaging 15.9 points, 5.4 rebounds, 2.5 assists and 1.2 blocks per contest. If you want to go really cheap at center in a tournament, Lopez might be worth considering.