NBA Daily Fantasy Basketball Sleepers for 1/26/18
*Mike Barner*
NBA Daily Fantasy Basketball Sleepers for 1/26/18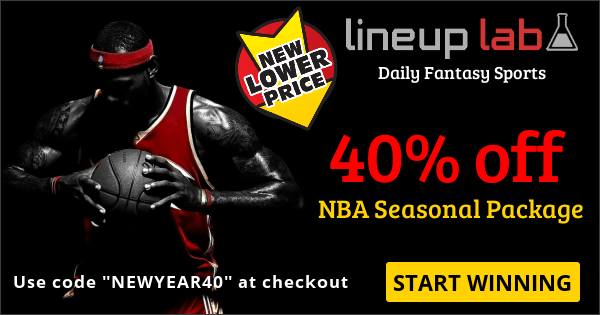 Use Code "NEWYEAR40" at checkout for 40% off Seasonal Package
POINT GUARDS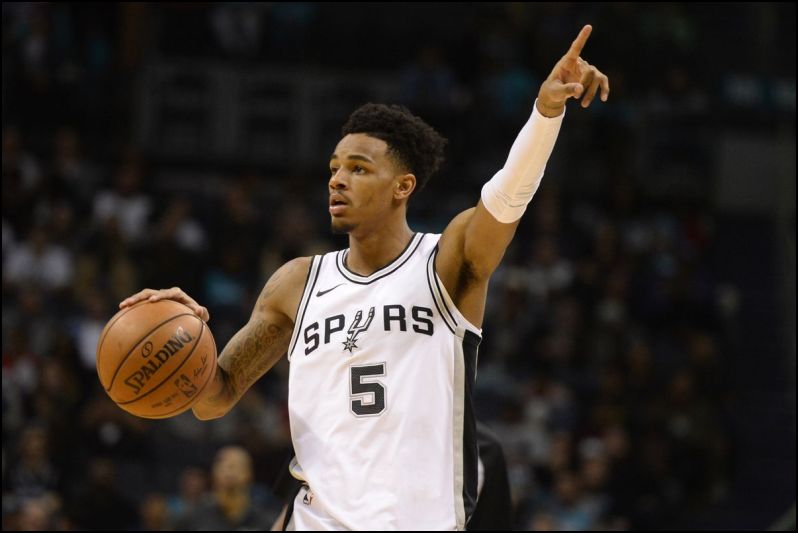 Dejounte Murray, SA vs. PHI
FanDuel = $5,800
DraftKings = $5,400
Murray has started the last three games at point guard for the Spurs since taking over the job from Tony Parker, averaging 12.7 points, 7.0 rebounds, 4.7 assists and 3.3 steals per game. Murray is not going to provide big assist totals and is not a good three-point shooter, but he is going to provide added value with both rebounds and steals. The Sixers play at the second-fastest pace (102.8 possessions per game) in the league, leaving Murray with added opportunities to provide value Friday.
Milos Teodosic, LAC at MEM
FanDuel = $4,500
DraftKings = $4,700
Teodosic's first season in the league has been a struggle due to injuries and inconsistent production when he has been able to take the floor. His shot has been off for large portions of the season as he is shooting just 38.3% from the field. However, he's shown the ability to provide value, producing at least 12 points, five assists and three three-pointers in three of his last five games. At this cheap price, he could be worth taking a chance on in tournament play.
SHOOTING GUARDS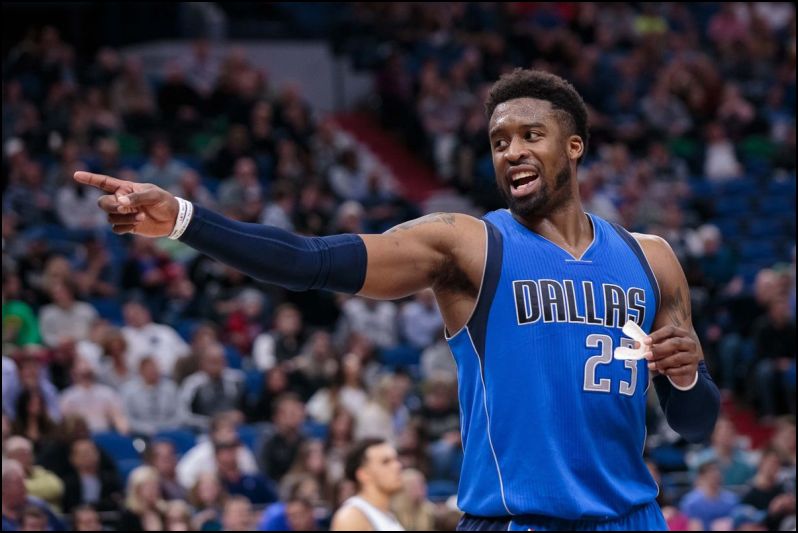 Wesley Matthews, DAL vs. POR
FanDuel = $5,600
DraftKings = $5,300
The Mavericks don't have a lot of talent on their roster, which has left Matthews to average 34 minutes per game this season. That's nothing unusual for Matthews though, who has averaged at least 33 minutes per game in each of the last eight seasons. He's been productive of late, averaging 18.6 points, 3.4 points, 2.8 assists, 1.4 steals and 3.8 three-pointers over his last five games. One of those games came against these same Trail Blazers when he scored 23 points in 38 minutes. The price is right to take a chance on him again in their rematch.
Zach LaVine, CHI vs. LAL
FanDuel = $5,400
DraftKings = $5,900
The Bulls have slowly increased LaVine's minutes since he returned from a knee injury, topping out at 24 minutes in each of the last two games. He looked great in both contests, averaging 20.0 points, 6.0 rebounds, 2.5 assists and 2.0 three-pointers. He could play 26-28 minutes Friday, which is significant news considering the Lakers play at the fastest pace (103.2) in the league. He's an elite offensive talent who can provide upside even in limited minutes.
SMALL FORWARDS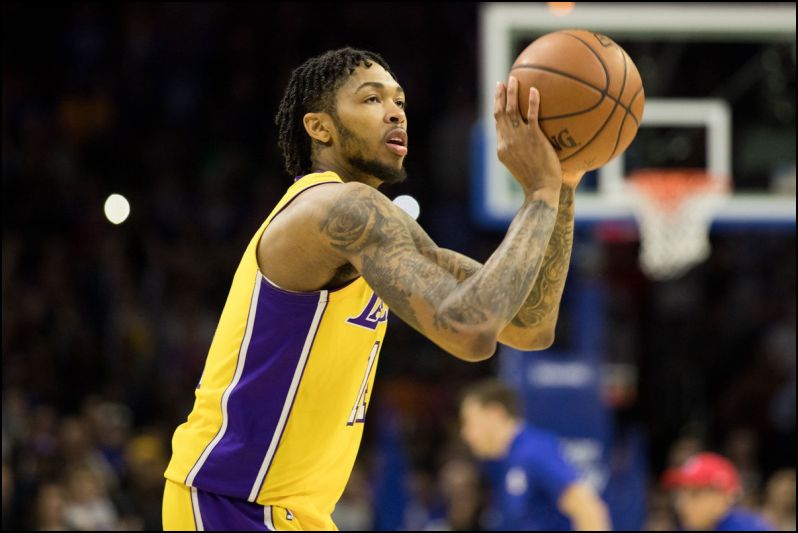 Brandon Ingram, LAL at CHI
FanDuel = $5,800
DraftKings = $6,200
Ingram has missed some time recently due to an ankle injury but looks to be healthy now, playing 33 minutes Tuesday against the Celtics. He's struggling to find his shot, shooting a combined 9-for-31 from the field in his last three games. However, Friday brings an excellent matchup against a Bulls team that is struggling defensively. Ingram played well against them in their first meeting earlier this season as well, finishing with 17 points, five rebounds, five assists, one steal and two blocks. Don't be surprised if Ingram gets himself back on track in this game.
Dillon Brooks, MEM vs. LAC
FanDuel = $4,300
DraftKings = $4,200
The injury bug has bitten the Grizzlies, who will be without JaMychal Green (ankle), Chandler Parsons (knee) and James Ennis III (calf) on Friday. To make matters worse, Jarrell Martin (knee, ankle) is also listed as questionable. The Grizzlies just need healthy bodies at this point, so Brooks should see plenty of playing time. Brooks has logged at least 27 minutes in each of his last six games, posting averages of 14.2 points, 4.7 rebounds, 1.3 steals and 2.0 three-pointers per contest. He could provide significant upside at this dirt cheap price.
POWER FORWARDS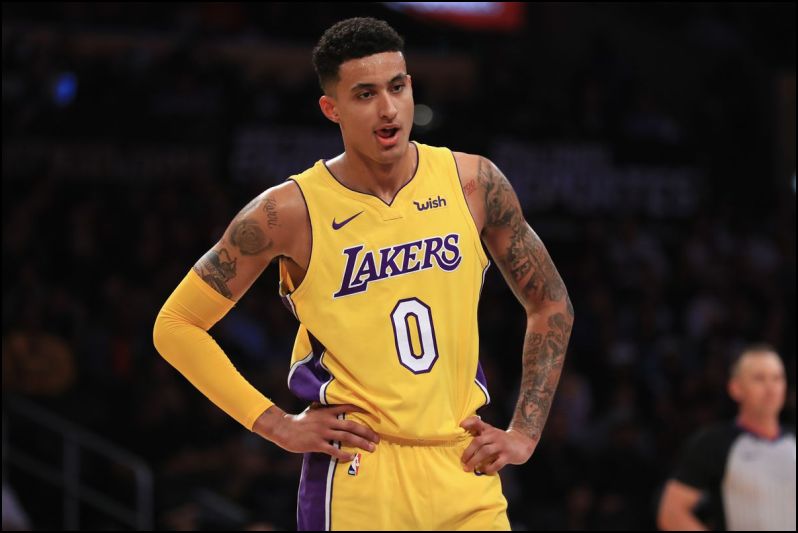 Kyle Kuzma, LAL at CHI
FanDuel = $5,600
DraftKings = $6,300
Kuzma can explode offensively in any game, which is exactly what he did scoring 28 points in 27 minutes Tuesday against a strong defensive team in the Celtics. He hit five three-pointers in that game and has made 15 three-pointers over his last five contests. The Bulls like to play small and have a lot of bigs who play around the perimeter, which is a perfect fit for Kuzma's style of play. If Kuzma catches fire again in this game, he could significantly outproduce his price point.
Dirk Nowitzki, DAL vs. POR
FanDuel = $4,800
DraftKings = $4,500
Nowitzki is only averaging 25 minutes per game this year and is a shell of his former self offensively, scoring less than 10 points in four of his last five games. The Mavericks have been using him at center this season, but he's only averaging 5.5 rebounds and 0.5 blocks per contest. There is hope for playing him Friday though as he played very well against these same Trail Blazers on Saturday, scoring 21 points on 8-of-12 from the field. He can score in a hurry like that still if his shot is falling and he won't cost much, so he could be a sneaky tournament option to consider.
CENTERS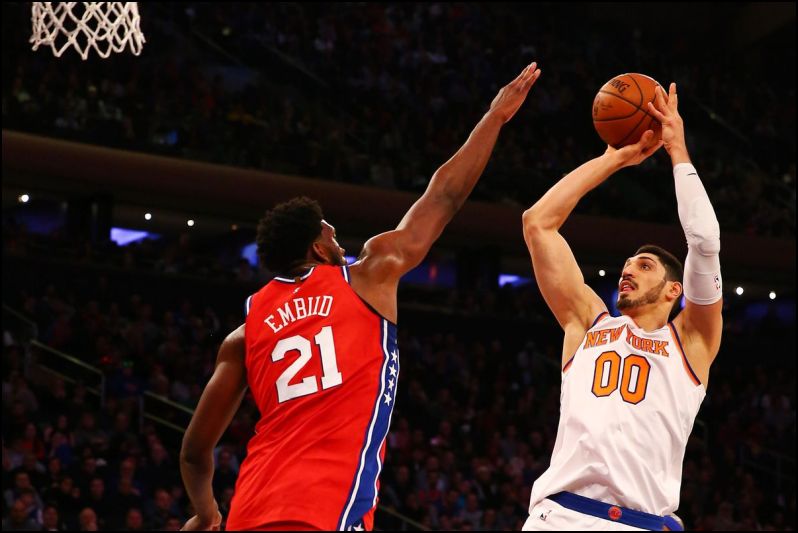 Enes Kanter, NY at PHO
FanDuel = $6,200
DraftKings = $6,900
Kanter went through a stretch where he was only seeing limited playing time, but he has logged at least 26 minutes in eight of his last nine games. He scored at least 15 points and grabbed at least seven rebounds in six of those eight games, continuing his recent success from earlier this season. The Suns have a lot of size and depth at center, so Kanter should see enough minutes again Friday to be worth considering for your entry.
Greg Monroe, PHO vs. NY
FanDuel = $4,700
DraftKings = $5,700
The Suns' center rotation can be an extreme source of frustration, with really no consistency of who plays when. Monroe has managed to play both of the last two games, averaging 17.5 points and 12.0 rebounds per contest. Alex Len (ankle) did not play in the team's last game Wednesday and is listed as questionable for Friday, so Monroe could get significant playing time again if he Len can't play. Keep an eye on Len's status throughout the day and get Monroe in your lineup if he does get ruled out.