NBA Daily Fantasy Basketball Sleepers Lineup Picks for 3/30/18
*Mike Barner*
NBA Daily Fantasy Basketball Sleepers Lineup Picks for 3/30/18
There isn't much time left in the NBA regular season, so let's capitalize on a busy Friday that includes nine games. It's key to find the right cheap daily fantasy basketball sleepers to hopefully help create a winning entry. Sign up for our Newsletter and try our Playerlab tool, where you can filter the stats that matter the most and find the value players that are low-owned on FanDuel and DraftKings like Isaiah Taylor and Richaun Holmes.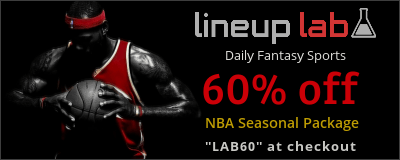 Use Code "LAB60" at checkout for 60% off Seasonal Package<
POINT GUARDS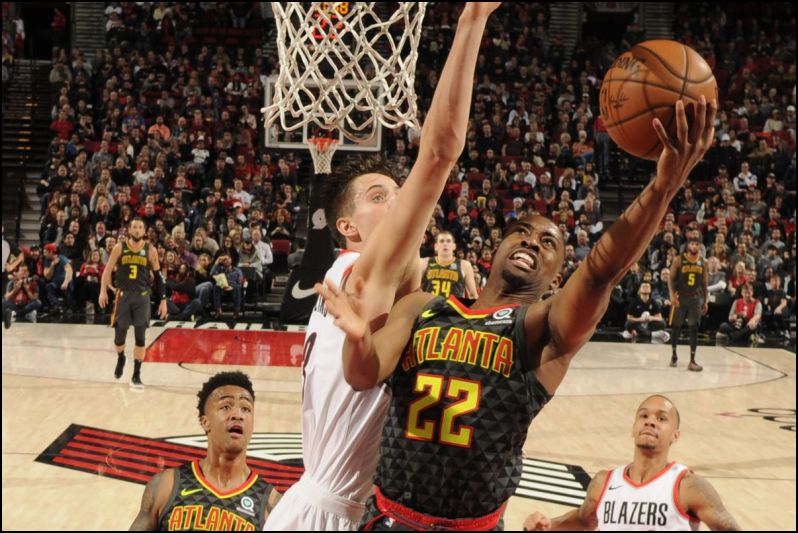 Isaiah Taylor, ATL vs. PHI
FanDuel = $4,800
DraftKings = $4,800
The Hawks will likely be without their starting point guard Friday as Dennis Schroder (ankle) is listed as doubtful. This would be the third straight game that Schroder has missed, the first two of which saw Taylor slide into the starting lineup. He took full advantage of the opportunity, averaging 23 points, 5.5 assists, 1.5 steals and 1.5 three-pointers in those two contests. He provides an excellent cost-effective option with upside Friday.
Tyler Ulis, PHO at HOU
FanDuel = $4,200
DraftKings = $4,700
The Suns could have very little depth again Friday if Devin Booker (hand), T.J. Warren (knee) and Elfrid Payton (knee) all can't play. Ulis has played at least 30 minutes in three of the last four games, averaging 17.7 points, 3.3 rebounds, 6.3 assists and 1.7 three-pointers in those three contests. The Suns play at the second-fastest pace (102.8 possessions per game) in the league, so Ulis could have added opportunities to provide value again Friday if all or some of the injured Suns can't play.
SHOOTING GUARDS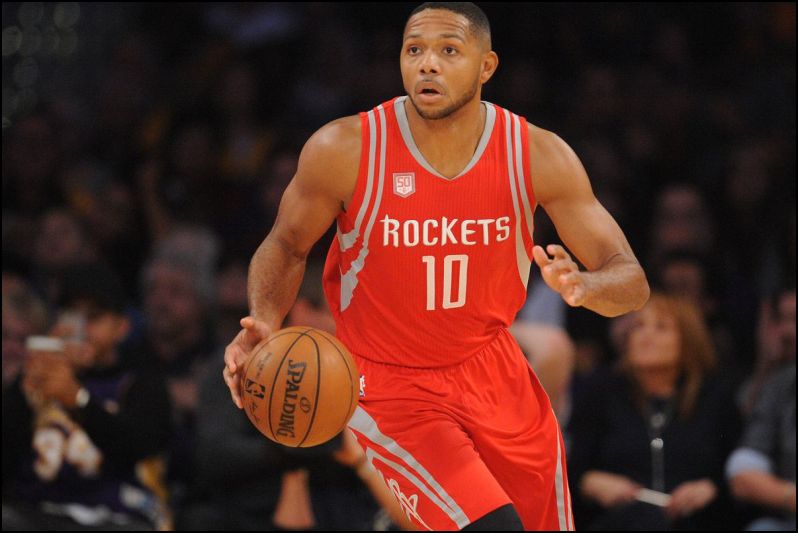 Eric Gordon, HOU vs. PHO
FanDuel = $5,800
DraftKings = $7,800
Gordon has played well of late, averaging 22.4 points, 2.8 rebounds, 2.8 assists and 4.4 three-pointers in his last five games. Four of those were starts, a role Gordon has excelled in this season. Chris Paul (hip) is listed as questionable Friday and it doesn't make much sense to push him to play against the terrible Suns, especially since the Rockets clinched the top seed in the Western Conference on Thursday. Gordon would likely stay in the starting lineup if Paul sits, giving him a great matchup since the Suns not only play at a fast pace, but they also allow the most points per game (113.7) in the league. He's not cheap on DraftKings, but his FanDuel price is enticing.
Troy Daniels, PHO at HOU
FanDuel = $4,200
DraftKings = $4,600
Daniels has also taken advantage of all of the injuries on the Suns, averaging 16.8 points, 4.2 rebounds, and 4.2 three-pointers in his last six games. He's seeing heavy playing time, logging at least 31 minutes in four of the last five games. The Suns really don't have much offensively outside of Josh Jackson if Booker, Warren, and Payton all can't play, so expect Daniels to get plenty of shots if they sit again Friday.
SMALL FORWARDS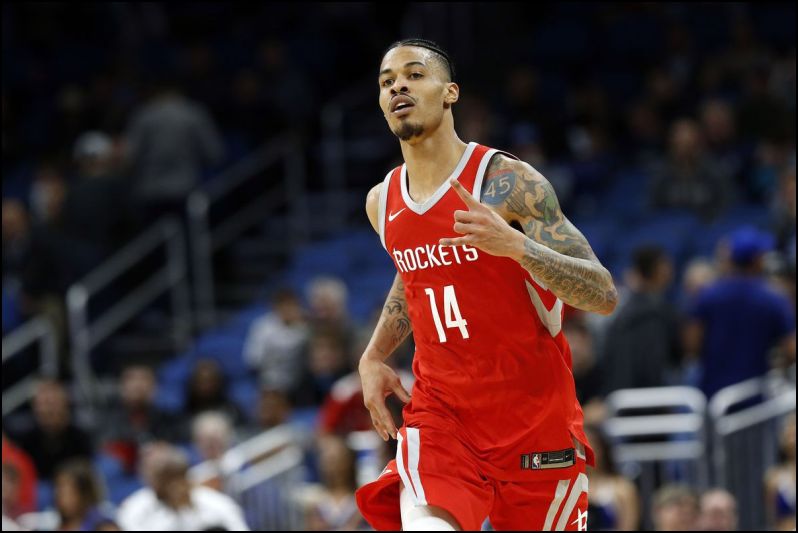 Gerald Green, HOU vs. PHO
FanDuel = $3,900
DraftKings = $5,200
Green has been one of the Rockets main scoring weapons off the bench lately, attempting at least 14 shots in three straight games. The Rockets were missing either Paul and James Harden for each of those games and they also won each contest in blowout fashion. With the possibility of both Paul sitting Friday and a blowout against a bad Suns team, Green could provide excellent value once again.
Joe Johnson, HOU vs. PHO
FanDuel = $3,600
DraftKings = $4,000
Johnson has logged at least 28 minutes in four straight games, averaging 9.8 points, 3.5 rebounds, three assists and 1.3 three-pointers during that stretch. Not only is Paul questionable, but the status of Trevor Ariza (elbow) is in doubt as well. It wouldn't be surprising to see the Rockets use extreme caution with any of their injured players in this game, which could open up plenty of minutes for Johnson once again. His scoring upside isn't as high as Green's, but he's still a viable option at this cheap price.
POWER FORWARDS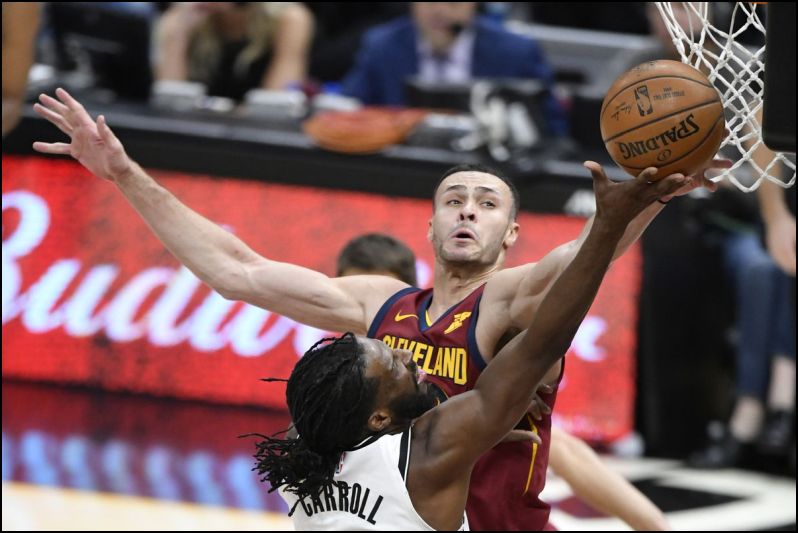 Larry Nance Jr., CLE vs. NO
FanDuel = $5,500
DraftKings = $5,300
The Cavaliers could be short-handed up front Friday with Kevin Love (concussion) listed as questionable. There is no word that he has yet cleared the concussion protocol, which isn't good news for his chances of playing. Nance played 20 minutes with Love out Wednesday, finishing with four points, nine rebounds, four steals, and one block. The Pelicans play at the third-fastest pace (102.6) and allow the second-most points per game (111) in the league, leaving Nance as someone to consider for your entry if Love is indeed ruled out.
Marquese Chriss, PHO at HOU
FanDuel = $5,100
DraftKings = $4,800
The Suns have had inconsistent rotations up front for the majority of the season, often moving Chriss in and out of prominent roles. He's back to receiving added playing time again, logging at least 24 minutes in four straight contests. He's made his case to hold onto those minutes moving forward, averaging 13.5 points, eight rebounds, 1.5 steals and one block in those four games. Tyson Chandler (neck) is likely out for the rest of the season and Alex Len (ankle) might not be able to play Friday either, so Chriss has a favorable chance of keeping his recent run of success going against the Rockets.
CENTERS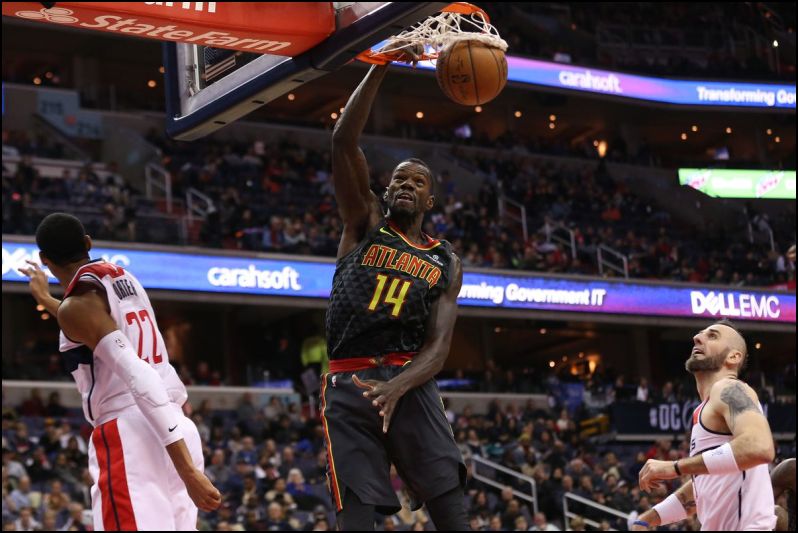 Dewayne Dedmon, ATL vs. PHI
FanDuel = $5,400
DraftKings = $5,300
Dedmon is still receiving consistent playing time even with the Hawks in full tank mode, logging at least 26 minutes in six straight games. He's finishing the season on a high note, averaging 11 points, 10.5 rebounds, one steal and one block during that stretch. He'll have a much easier task than he was originally going to be faced with Friday as Sixers center Joel Embiid (face/head) will not play. Although he's not a flashy option, Dedmon can still provide value.
Richaun Holmes, PHI at ATL
FanDuel = $3,800
DraftKings = $4,200
Holmes ended up playing 22 minutes when Embiid went down with his injury Wednesday against the Knicks, finishing with 15 points, seven rebounds, and one assist. Holmes should get plenty of minutes Friday and has come through when given extended playing time this season, averaging 16.3 points and 9.2 rebounds in 10 games that he has played at least 30 minutes. The Hawks allow the second-most points per game on both FanDuel and DraftKings to opposing centers, so don't hesitate to add Holmes to your lineup.