NBA Daily Fantasy Basketball Sleepers Lineup Picks for 4/11/18
*Mike Barner*
NBA Daily Fantasy Basketball Sleepers Lineup Picks for 4/11/18
Wednesday brings the last day of the NBA regular season and with many teams having nothing left to play for, some unusual rotations might be deployed. It's key to find the right cheap daily fantasy basketball sleepers to hopefully help create a winning entry. Sign up for our Newsletter and try our Playerlab tool, where you can filter the stats that matter the most and find the value players that are low-owned on FanDuel and DraftKings like Luke Kennard and Sean Kilpatrick.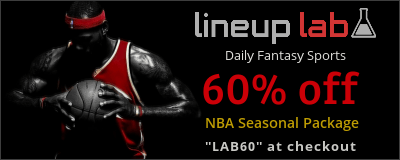 Use Code "LAB60" at checkout for 60% off Seasonal Package<
POINT GUARDS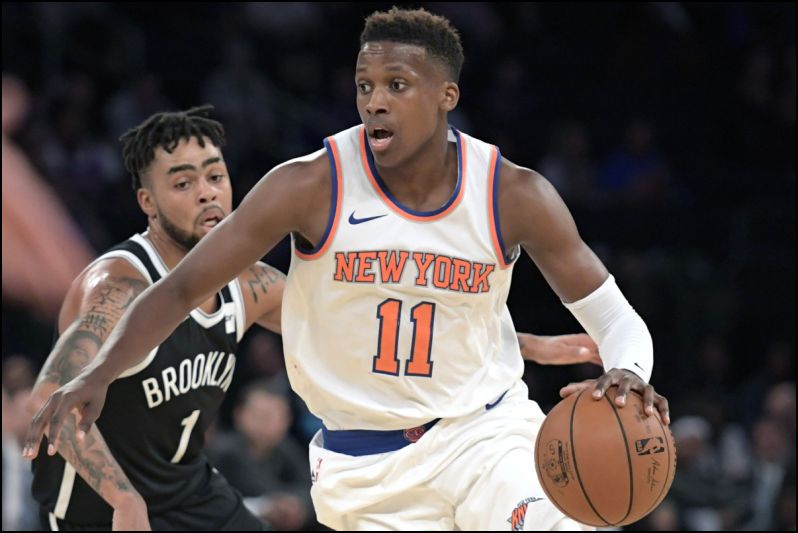 Frank Ntilikina, NY at CLE
FanDuel = $4,700
DraftKings = $4,300
Ntilikina has started to see more playing time, logging at least 30 minutes in three straight games. With Emmanuel Mudiay (concussion) already ruled out for Wednesday, expect Ntilikina to see added playing time once again. He just scored 17 points to go along with six rebounds, five assists, one steal and one block against these same Cavaliers on Monday and has upside again in their rematch.
Tomas Satoransky, WAS at ORL
FanDuel = $4,500
DraftKings = $5,700
Satoransky has returned to a role with the second unit now that John Wall is healthy, but Wall is unlikely to play Wednesday after logging 36 minutes against the Celtics on Tuesday. Satoransky has done a great job as a member of the starting five this year, averaging 10.3 points, 4.2 rebounds, 5.8 assists, 1.1 steals and one three-pointer in 29 games. The Magic allow the second-most points per game on both FanDuel and DraftKings to opposing point guards, leaving Satoransky as a viable option for your entry.
SHOOTING GUARDS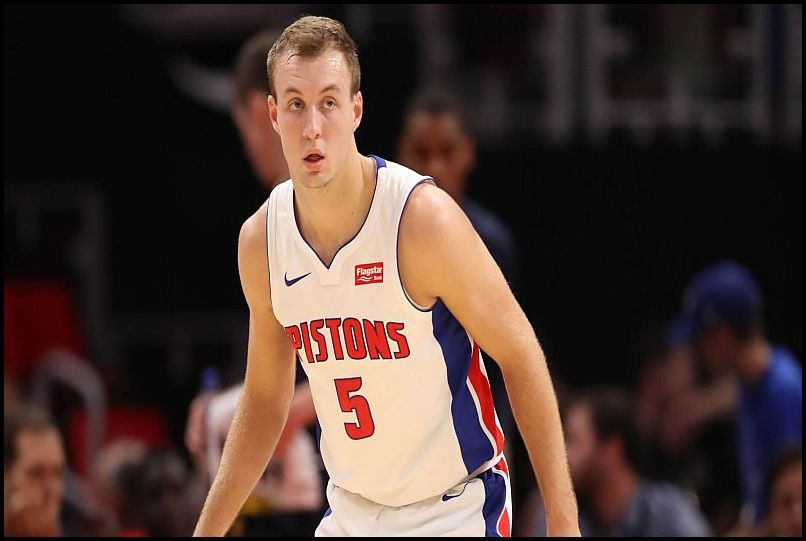 Luke Kennard, DET at CHI
FanDuel = $6,100
DraftKings = $4,300
Kennard has moved into the starting lineup with Reggie Bullock (knee) out for the season, averaging 19 points, five rebounds, three assists, 1.5 steals and 3.5 three-pointers in his last two games. The Bulls are tanking hard down the stretch and have struggled to defend the three-point line all season, allowing the eighth-highest three-pointing shooting percentage to opponents (36.9%) in the league. He's not overly cheap on FanDuel, but he has a great price on DraftKings that you should try to take advantage of.
Sean Kilpatrick, CHI vs. DET
FanDuel = $5,100
DraftKings = $5,100
The Bulls are without many of their primary scorers, which has led Kilpatrick to score at least 16 points in four straight games. He's getting plenty of looks, attempting at least 13 shots in all four of those contests. He doesn't provide much in the way of rebounds or assists, but his ability to score and hit shots from behind the arc still leaves him with value, especially on a night with so many uncertain rotations.
SMALL FORWARDS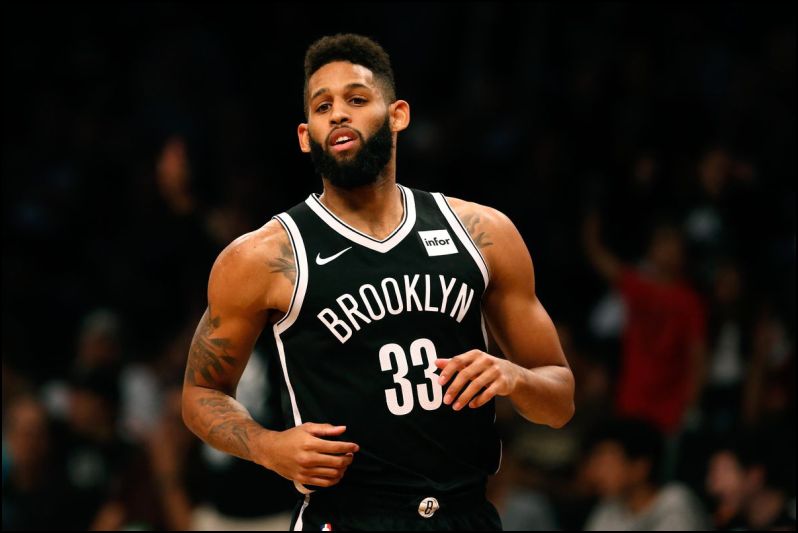 Allen Crabbe, BKN at BOS
FanDuel = $5,800
DraftKings = $6,200
Crabbe destroyed the Bulls on Monday, hitting eight three-pointers on his way to 41 points. DeMarre Carroll (hip), Caris LeVert (foot) and Joe Harris (ankle) all missed that game, leaving Crabbe to play 34 minutes. LeVert will return Wednesday, but the Nets will again be without Carroll and Harris. The Celtics are certainly a much tougher opponent than the Bulls, but the added minutes that Crabbe will likely see again Wednesday make him someone to consider for your entry.
Kelly Oubre Jr., WAS at ORL
FanDuel = $4,800
DraftKings = $5,200
Not only will the Wizards likely be without Wall on Wednesday, but Otto Porter Jr. (calf) is also listed as doubtful after injuring himself Tuesday. Look for Oubre to move into the starting lineup and see an increased role in the offense as a result. He has played at least 30 minutes in a game 28 times this season, averaging 13.8 points, 5.3 rebounds, 1.3 steals and 1.9 three-pointers per contest. Expect him to at least approach that minutes threshold Wednesday.
POWER FORWARDS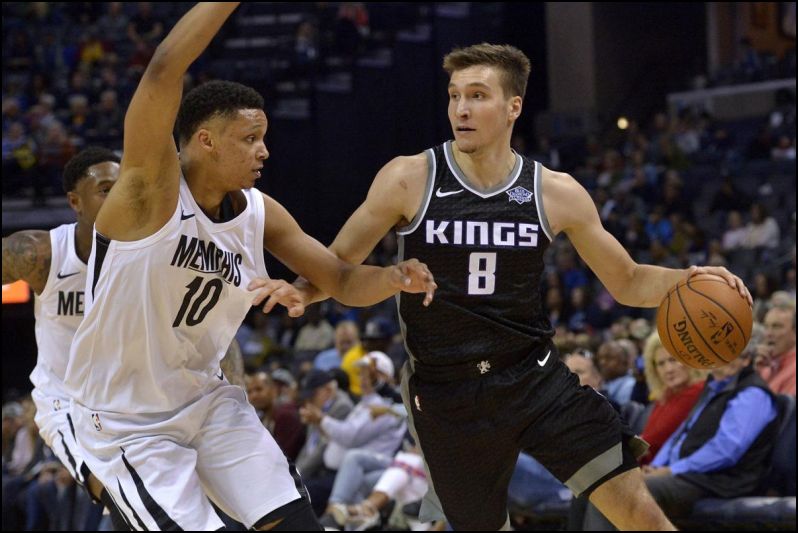 Ivan Rabb, MEM at OKC
FanDuel = $5,700
DraftKings = $5,200
The Grizzlies won't have many available players again Wednesday with frontcourt options including Marc Gasol (rest) and JaMychal Green (knee) already ruled out. Rabb has played at least 27 minutes in three of the last four games with the Grizzlies in full tank mode, averaging 14 points, 8.7 rebounds, and one block. His upside isn't off the charts against a tough Thunder defense, but he could still finish with a double-double based on the amount of playing time he will likely receive.
Anthony Tolliver, DET at CHI
FanDuel = $5,400
DraftKings = $6,000
Tolliver has seen significant action as the season comes to a close with Blake Griffin (knee) out, logging at least 31 minutes in seven straight games. He hasn't let the opportunity go to waste, averaging 16.3 points, 4.6 rebounds and 3.6 three-pointers per contest. He torched the Bulls for 25 points, six rebounds and six three-pointers in a blowout win a few weeks ago, so don't be surprised if he excels again Wednesday.
CENTERS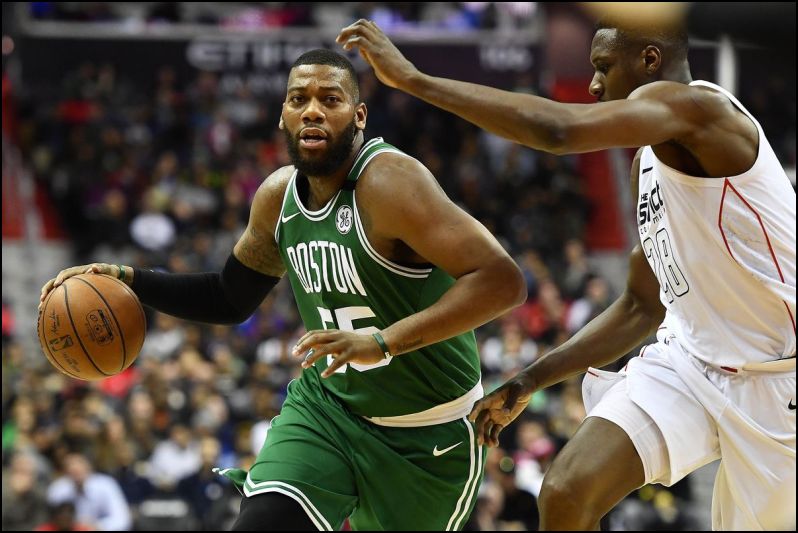 Greg Monroe, BOS vs. BKN
FanDuel = $6,000
DraftKings = $6,600
The Celtics have already clinched the second seed in the East and will be playing the second night of a back-to-back, so don't be surprised if they rest or limit the minutes of some of their starters Wednesday. Monroe's 24.8% usage rate is the highest on the Celtics now that Kyrie Irving (knee) is out for the season, so increased playing time could give him a significant boost in value. The Nets also allow the most points per game on both FanDuel and DraftKings to opposing centers.
Cristiano Felicio, CHI vs. DET
FanDuel = $4,600
DraftKings = $4,600
How bad are the Bulls trying to lose games? Not only is Felicio getting extended playing time, but Omer Asik has even played in three straight games. Felicio is clearly the better option between the two in DFS, averaging 8.3 points, 9.5 rebounds and one block in his last six games. The Pistons likely won't have Andre Drummond (Achilles) on Wednesday either, making things a little easier for Felicio in the middle. His offensive ability is limited, but he could at least approach a double-double in what could be an ugly game to watch.