NBA Fantasy Basketball Schedule Analysis for Week 24
*Mike Barner*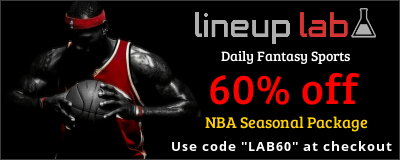 Get 60% off of our Daily Fantasy Basketball NBA Tools
NBA Fantasy Basketball Schedule Analysis for Week 24
It's important to know the intricacies of the NBA schedule to gain an advantage over your opponent in a head-to-head fantasy league as starting your best players might not always give you the best chance to win. Here are some moves you might want to consider for your team based on the week ahead.
Teams With The Most Games – 4 Games Each
Charlotte Hornets, Chicago Bulls, Cleveland Cavaliers, Dallas Mavericks, Denver Nuggets, Detroit Pistons, Golden State Warriors, Los Angeles Clippers, Los Angeles Lakers, Memphis Grizzlies, Milwaukee Bucks, Minnesota Timberwolves, Philadelphia 76ers, Phoenix Suns, Portland Trail Blazers, Sacramento Kings, Washington Wizards
There are 17 teams who each play four games this week, which is a big help considering the number of injuries piling up across the league. If you need some help for your squad in what is likely championship week in your league, consider adding the players below who are still available in the majority of leagues.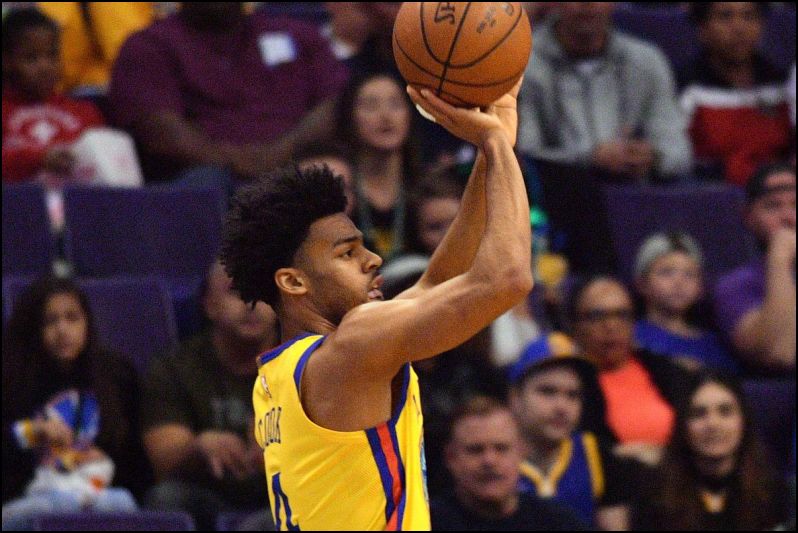 Quinn Cook, Golden State Warriors
The Warriors have been decimated by injuries to their star players, the most significant of which is to Stephen Curry (knee). Curry returned from an ankle injury only to hurt his knee and will not only miss the rest of the regular season but also likely part of the playoffs. Quinn has excelled with Curry out, averaging 19.3 points, 4.5 rebounds, 4.5 assists, 1.2 steals and 2.5 three-pointers in his last six games. It's important to note that Kevin Durant (ribs), Klay Thompson (thumb) and Draymond Green (illness) have all missed time during that stretch as well. Durant and Green are likely to return at some point this week, which would limit Cook's role in the offense. However, with Curry and Thompson out, Cook will get enough playing time to provide a boost if your squad needs a guard. He's still available in 57% of Yahoo! leagues.
Cameron Payne, Chicago Bulls
The Bulls are tanking hard down the stretch and have been extra cautious with injuries, one of which is to starting point guard Kris Dunn (toe). Dunn is likely out for most, if not all, of Week 24. Even if he does play at some point this week, he would likely be on a minutes restriction. Payne has played well in Dunn's absence, averaging 11 points, 3.4 rebounds, 6.2 assists and 1.8 three-pointers in five starts. He won't help your shooting percentage though as he is shooting just 42.2% from the field this season. If you need assists and three-pointers though, he could be a valuable addition who is still available in 85% of Yahoo! leagues.
Luke Kennard, Detroit Pistons
Kennard is having his best month of the season in March, averaging 11 points, 3.7 rebounds, 2.5 assists and 1.4 three-pointers in 10 games. It's no coincidence that his playing time has been on the rise, averaging 26 minutes per contest over that same stretch. Three of his four games this week are great matchups against the Lakers, Knicks, and Nets. The Lakers and the Nets are both in the top seven in the league in pace of play and the Knicks are struggling mightily down the stretch. Kennard is still available in 95% of Yahoo! leagues, but could be in line for a big week when it might matter to you the most.
Teams With The Fewest Games – 2 Games Each
Toronto Raptors
The Raptors are the only team with just two games this week, dealing a significant blow to the players on their roster. Of the teams playing three games each this week, some are dealing with injury issues as well. Here are some players that you may normally start who might be better suited to be on your bench this week.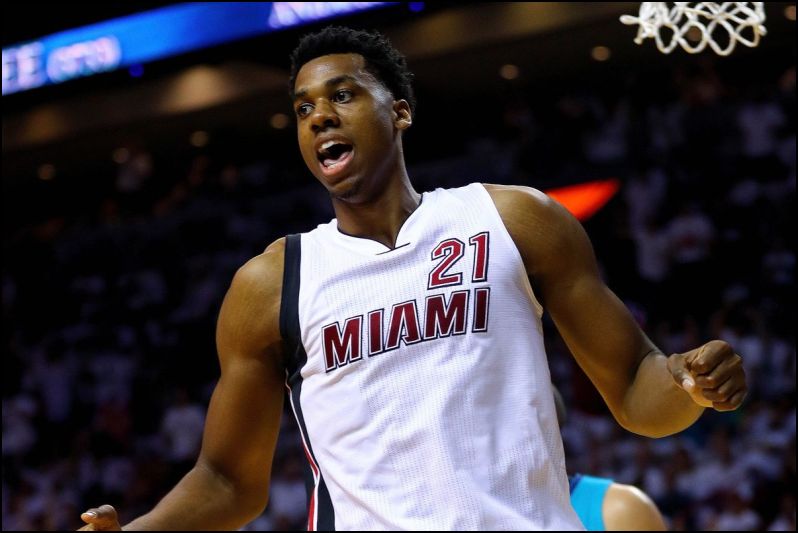 Hassan Whiteside, Miami Heat
The Heat have three games this week, but Whiteside (hip) hasn't played in eight straight games. The Heat still have yet to announce a timetable for his return, which is not encouraging for him this week. With their first game coming up quickly Tuesday, it's reasonable to expect him to miss at least one more contest. Even if he does return at some point this week, he could be on a minutes restriction. He's a great option when healthy, but he's just too risky to put into your lineup this week.
Jonas Valanciunas, Toronto Raptors
Valanciunas is closing out the season on a high note, averaging 16.1 points, 9.6 rebounds and 1.2 blocks per game in March. However, having only two games this week really hurts his value. One of them is against the Celtics, a team he only averaged four points and five rebounds against in two previous games this season. His playing time can be inconsistent as well, so the time might be right to place him on your bench.
Serge Ibaka, Toronto Raptors
Unlike Valanciunas, Ibaka is not playing well down the stretch, averaging just 10.4 points, 6.4 rebounds and 0.8 blocks in March. Ibaka's value comes mainly from being able to provide contributions in multiple categories, but he doesn't excel in any one particular area. With only two games this week, he just won't have enough opportunities to help you across the board to warrant putting him in your lineup.