NBA Fantasy Basketball Schedule Analysis for Week 16
*Mike Barner*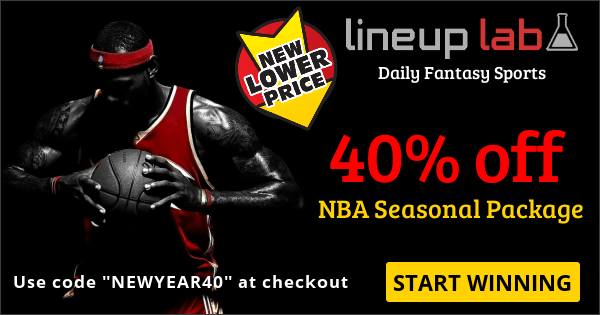 RING in 2018 with code "NEWYEAR40" at checkout for 40% off Seasonal Package
NBA Fantasy Basketball Schedule Analysis for Week 16
It's important to know the intricacies of the NBA schedule to gain an advantage over your opponent in a head-to-head fantasy league as starting your best players might not always give you the best chance to win. Here are some moves you might want to consider for your team based on the week ahead.
Teams With The Most Games – 4 Games Each
Atlanta Hawks, Boston Celtics, Brooklyn Nets, Charlotte Hornets, Denver Nuggets, Indiana Pacers, Memphis Grizzlies, Miami Heat, Milwaukee Bucks, Minnesota Timberwolves, New York Knicks, Oklahoma City Thunder, Philadelphia 76ers, Phoenix Suns, Portland Trail Blazers, Toronto Raptors
There are 16 teams with four games each this week, likely giving you a solid base to work off of in your league. If you do need help rounding out your lineup though, consider adding the players below who are still available in the majority of leagues.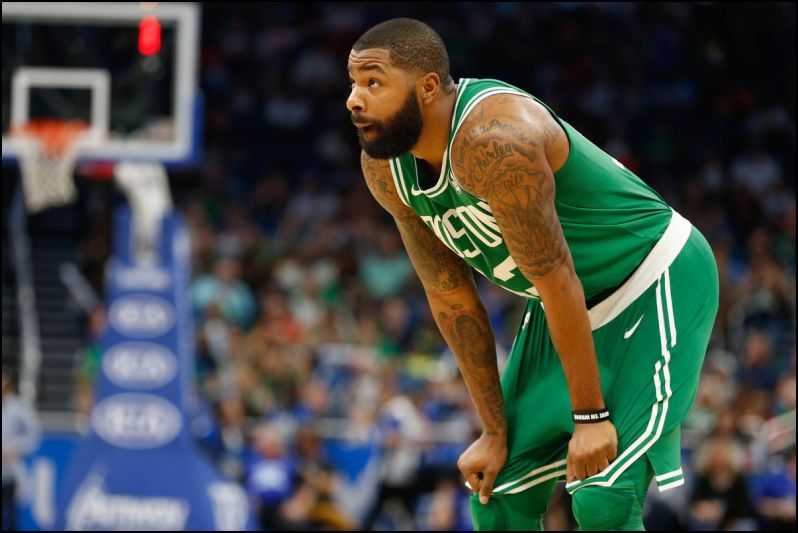 Marcus Morris, Boston Celtics
The Celtics are not a good offensive team and place a heavy amount of the scoring burden on Kyrie Irving. Morris is one of their best secondary scorers and his 22.8% usage rate is actually second-highest on the team. He's currently having his best month of the season, averaging 12.0 points, 5.8 rebounds, 1.4 assists and 1.2 three-pointers per game in January. It doesn't matter if he starts or comes off the bench as he plays about the same amount of minutes in both roles. If you need help at forward, go pick up Morris, who is still available in 61% of Yahoo! leagues.
Dillon Brooks, Memphis Grizzlies
The Grizzlies have been decimated by injuries this season, leaving Brooks to average 28 minutes per game in his rookie campaign. He's taken advantage of the added playing time, averaging 13.0 points, 4.4 rebounds, 2.0 three-pointers and 1.1 steals in his last eight games. He's been very efficient as well, shooting at least 50% from the field six of those seven contests. Although his scoring upside isn't very high, he can provide significant value in three-pointers with four games this week. He's still available in 88% of Yahoo! leagues.
Jarell Martin, Memphis Grizzlies
Martin has also seen increased playing time due to all of the Grizzlies injuries, logging at least 31 minutes in three of his last five games. He has played at least 30 minutes in a game five times this season, averaging 13.8 points, 7.0 rebounds, 1.8 blocks and 1.4 steals in those contests. The Grizzlies don't appear to be getting any reinforcements soon, so Martin could be in line for a big week. He's still available in 95% of Yahoo! leagues and is someone to consider picking up, especially if you need help with rebounds and blocks.
Teams With The Fewest Games – 2 Games Each
Chicago Bulls, Los Angeles Clippers
With only two teams playing two games each this week, players on both the Bulls and Clippers will take a hit in value. As a result, consider benching the players below who you may normally start most weeks.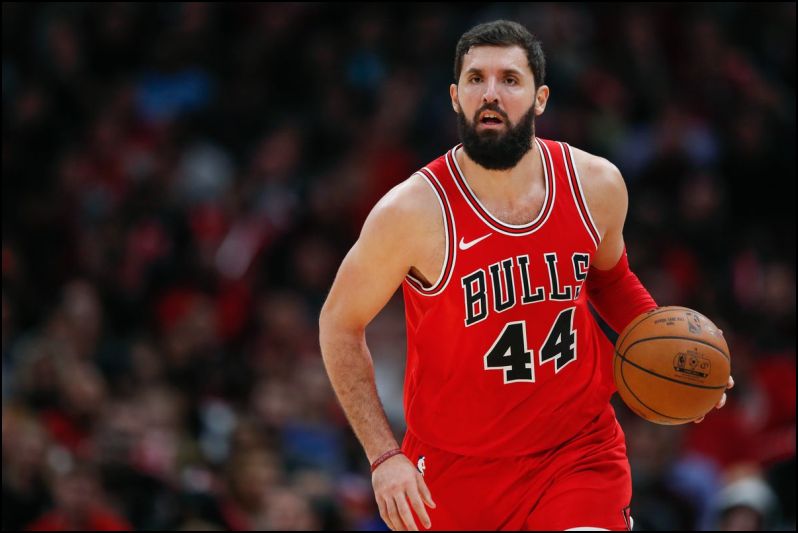 Nikola Mirotic, Chicago Bulls
Mirotic got off to a hot start when he came back from injury for the Bulls, but has now scored 15 points or less in four of his last five games. He doesn't provide much in the way of assists, steals, or blocks, so he's far less valuable when he's not scoring. Considering he only has two games this week, it might be a good time to put him on your bench. Taking a chance he turns things around offensively just isn't worth the risk based on his other contributions.
Justin Holiday, Chicago Bulls
Holiday has provided significant value from behind the arc this season, averaging 2.4 three-pointers per game. To put that into perspective, that is higher than Garry Harris, Kevin Love and Carmelo Anthony. He's been atrocious from the field in general though, shooting just 37.5%. He's averaging just 4.5 rebounds and 2.3 assists per game this season, leaving him with little value in a week with only two games. If you've relied on Holiday's three-point shooting this season, see if you can pick up Brooks.
Danilo Gallinari, Los Angeles Clippers
Gallinari has been out for well over a month, so you haven't been starting him anyways. However, with the news that he is planning to return to action Tuesday, fantasy owners who have been patiently waiting for him might think about putting him back into their lineup this week. That's not a good idea though as he is likely going to be on a minutes limit when he returns. The good news is he'll have extra rest with only two games this, so you can get him back on your radar the following week.