NBA Fantasy Basketball Schedule Analysis for Week 17
*Mike Barner*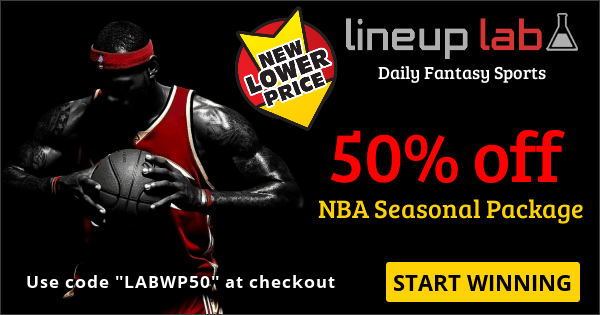 Use Code "LABWP50" at checkout for 50% off Seasonal Package
NBA Fantasy Basketball Schedule Analysis for Week 17
It's important to know the intricacies of the NBA schedule to gain an advantage over your opponent in a head-to-head fantasy league as starting your best players might not always give you the best chance to win. Here are some moves you might want to consider for your team based on the week ahead.
Teams With The Most Games – 4 Games Each
Atlanta Hawks, Boston Celtics, Charlotte Hornets, Cleveland Cavaliers, Dallas Mavericks, Detroit Pistons, Houston Rockets, Indiana Pacers, New Orleans Pelicans, Orlando Magic, Portland Trail Blazers, Utah Jazz, Washington Wizards
This is the last full week before the All-Star break, leaving 13 teams to play four games each. If you don't have many players on these teams, consider adding the players below who are still available in the majority of leagues.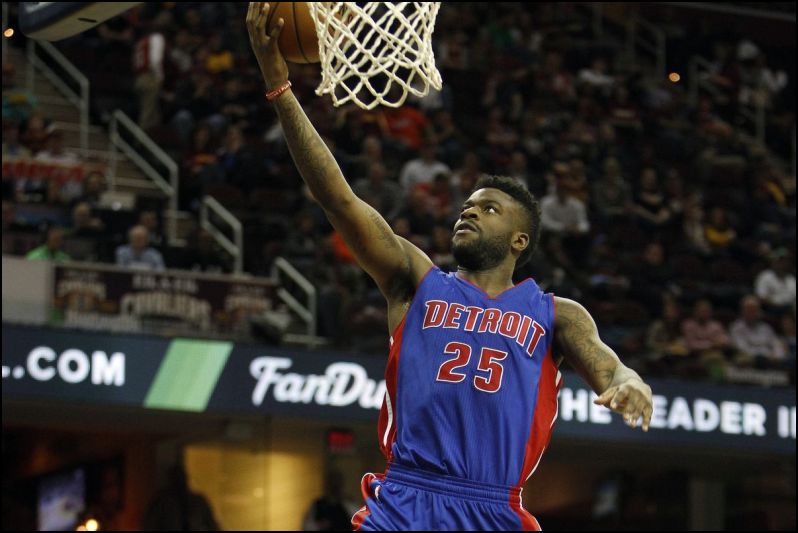 Reggie Bullock, Detroit Pistons
Bullock is playing well right now, averaging 15.0 points, 3.6 rebounds, 2.2 assists and 3.2 three-pointers in his last five games. He played at least 29 minutes in all five of those contests and should continue to see extended playing time moving forward with Avery Bradley now on the Clippers. He's not going to provide a lot defensively and isn't a great passer, but could provide a big boost to your team in three-pointers with four games this week. He is still available in 75% of Yahoo! leagues.
Tomas Satoransky, Washington Wizards
Satoransky is coming off of his best game of the season Saturday against the Magic when he scored 19 points to go along with three rebounds, six assists, two steals and three three-pointers. While he is now starting in place of John Wall (knee), that's about the best line you can expect from Satoransky. He's not a great offensive player, but he has dished out at least six assists and three of his last four games and has at least two steals in three straight contests. He's still available in 76% of Yahoo! leagues and could be a valuable addition if you need help at point guard this week.
Yogi Ferrell, Dallas Mavericks
Ferrell is not starting for the Mavericks, but he has played at least 30 minutes in 10 of the last 13 games. He's taken advantage of the added minutes, averaging 13.6 points, 4.3 rebounds, 3.2 assists and 2.4 three-pointers in those 10 contests. Not only does he get to play four games this week, but he has excellent matchups against the Clippers, Warriors, Lakers, and Rockets. All four of those teams are in the top-nine in the league in pace of play. Ferrell is still available in 87% of Yahoo! leagues and could be a difference maker this week.
Teams With The Fewest Games – 2 Games Each
San Antonio Spurs
The Spurs are the only team with just two games this week, leaving their players with considerably less value than normal. As a result, consider benching the below.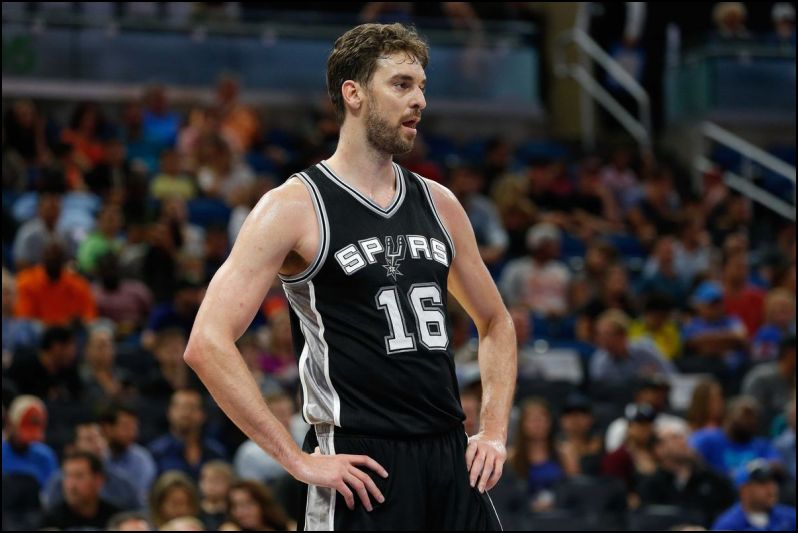 Pau Gasol, San Antonio Spurs
Gasol's numbers are already down this season with his 10.8 points per game being the lowest average of his career. He's still maintained fantasy value though by averaging 8.3 rebounds, 3.3 assists and 1.0 block per game. He hasn't been much help from the field though, shooting just 46.9%. That is well below his career average of 50.9%. Since he doesn't excel in any one category, this might be the week to put Gasol on your bench.
Dejounte Murray, San Antonio Spurs
Murray has taken over for Tony Parker, starting each of the last eight games for the Spurs. He's provided valuable supporting stats, averaging 8.6 rebounds, 4.6 assists and 1.4 steals in those eight games. However, he's not a great scorer, averaging just 9.8 points over that same stretch. He is not a good three-point shooter either, which limits his overall upside. In a week with only two games, he might do more harm than good in your lineup. Put him on the bench.