Daily Fantasy Pitchers and Stacks – 7/24/16
James Davis
It's Sunday morning and you are reading this at church. Your spouse is pissed and might blow your cover. So less talky more picks.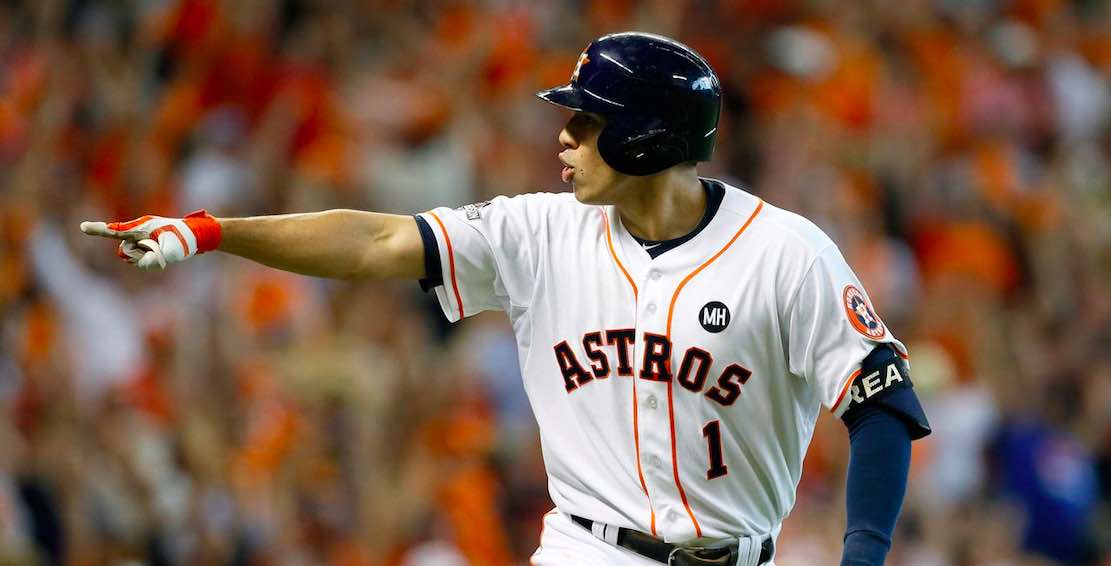 I'm coming after you Timmy
Pitchers for today

Jon Lester – FD 10200 DK 10600
Opponent – MIL (Guerra) Park – @MIL
Lester is looking great in big tournaments today. Lester's resume is well known at this point, but it bears repeating. Yes, his ERA has outperformed his xFIP this season. Yes, the strike-outs are down. And, yes, the walks are up. None of these are good. But! You're still getting Lester at a discount to top tier aces, and while that's fair enough, it's not just about Lester here.
How about those Brewers? They're in the bottom half of the league in terms of wOBA against left handed pitching, but what really makes this an interesting match-up is the absurd strike-out rate. Their 24.2% K rate vs. southpaws is the worst in the league, and pairing that with their .145 ISO (5th worst in the league) means they're good for big games and don't usually beat pitchers down even when things are going right. The Cubs are a -154 favorite at this point as well, so a win looks plenty likely here as well. I frankly like Lester in any format today. And of course, lost stuff and a dirty name can make for a smart tournament play.

Corey Kluber – FD 10300 DK 10900
Opponent – BAL (Worley) Park – @BAL
To get the bad out of the way first, Kluber is no longer a true ace's ace. But he's still pretty darned good. He strikes out a guy per inning, goes deep into games, and hasn't lost his trademark control. I prefer Lester over Kluber today, in spite of Lester's lost stuff, simply because of the match-up. The Orioles present opposing pitchers considerable upside with their top 10 K rate against RHP, but their top 5 wOBA is fairly scary to me. Vegas likes this as a game with a relatively low total, so I'm not totally spooked here, but I'll likely just go with Lester.

Rick Porcello – FD 8600 DK 9200
Opponent – MIN (Milone) Park – @BOS
The most interesting thing about today's pitching options is how tough things get when you get past the top options. I'm not a big believer in Porcello necessarily, but his now-reasonable K rate and still excellent BB rate gives him a decent floor for these bargain prices.
The Twins, meanwhile, are a perfectly adequate match-up for him. They're top 10 in terms of K rate vs. RHP, and bottom 10 in terms of wOBA. Tommy Milone is a truly terrible pitcher, and the Red Sox can still hit… so if you want to fade the top 2 guys and hold your breath through a Porcello start here, I think it's a perfectly reasonable GPP play.
Consider: Jameson Taillon.
Stack Targets
The Coors game is obviously going to be a pretty significant target for daily fantasy baseball players trying to put up huge totals tonight, but we're going to list a few other stacks to target today.
Houston Astros vs. Tim Lincecum (Angels)
Park – Minute Maid Park
If I had a nickel for every time I've stacked against Lincecum this season… wait, I have WAY more than a nickel to show for every time I've stacked against Lincecum this season. To say that he is a shell of himself is an understatement – his 4.27 xFIP is the 2nd worst of his career, just behind the absolute disaster that was the 2015 season. While his K/9 is up quite a bit, you have to keep in mind that he's also facing way more batters than usual on account of his 6.59 ERA. So yeah, stacking against Mr. Lincecum is a very very good thing.
As for the Astros, they match up a number of high profile stack targets (Altuve, Correa, Springer) with some lesser known options that should definitely be on your radar if you're looking to shoot the moon in a big tournament. I'm thinking specifically Luis Valbuena (.827 OPS vs. RHP this year) and Preston Tucker (+.350 OPS points better with pop against RHP in his career) – two low-owned guys who should get you plenty of separation even in a rather chalk match-up.
The Cincinnati Reds vs. Zack Godley (Diamondbacks)
Park – Great American Ballpark
This one is a little bit goofy, given that the Reds have been a bottom 5 team against right handed pitching this season. But hey, we're looking for interesting GPP plays, am I right? The Reds have a solid implied run total around 5 today on account of two major factors. The first is the opposing pitcher. It's been a tough start to the season for Godley, whose ERA would actually be quite a bit worse if it weren't bolstered by a bunch of appearances out of the bullpen.
The next is the ballpark – the Great American Ballpark remains one of the most favorable hitters' parks in the league. Another interesting point about stacking – keep in mind that you don't need to play every single guy on a team to make a stack worthwhile. Grabbing just 3 guys from the middle of the order can get you most of the way home in a big tournament. The Votto/Bruce/Duvall combo up the middle is very capable of putting up a huge total all by themselves, and you could also consider getting a little off beat with Billy Hamilton. Again, this is off board, but it's very interesting.
Boston Red Sox vs. Tommy Milone (Twins)
Park – Fenway Park
No surprise here. It's the highest non-Coors line of the day, and for good reason. Fenway is a fine place to hit, and Tommy Milone's 4.35 xFIP rides even higher than his sub-par 4.23 career number. The key to stacking against Milone has always been the lack of strike-outs – 5.80 K/9 is just bad, and the Red Sox are already the third hardest team in the majors for opposing pitchers to strike out.
As for the particular stacking targets, it's all of the usual suspects here with one exception – I'll probably pass on Ortiz for big tournaments given the high price tag and his historical struggles against left handed pitching. Everyone else? Totally in play.