*Mike Barner — @rotomikebarner*
Tuesday's seven-game slate in the NBA is once again loaded with cheap value play options due to injuries. Let's get right down to business and highlight two players at each position that could help lead you to a profitable night. Don't forget to sign up for our Newsletter and try our NBA Lineup Optimizer to help build a winning entry on FanDuel and DraftKings.
POINT GUARDS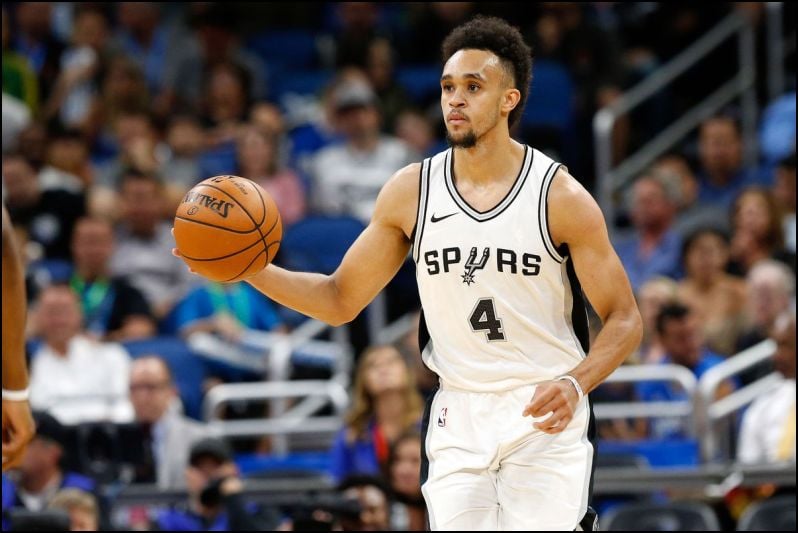 Derrick White, SA vs. PHO
FanDuel = $5,700
DraftKings = $5,700
DeMar DeRozan (knee) will be out again Tuesday, forcing other players on the Spurs to help make up for some of his production. Across the last three games that DeRozan has missed, White has averaged 14.3 points, 4.7 rebounds, 3.7 assists and one steal. This is an excellent matchup for him against a Suns team that allows the second-most FanDuel points per game and the fourth-most DraftKings points per game to opposing point guards.
Shabazz Napier, BKN vs. CHI
FanDuel = $5,100
DraftKings = $4,900
Napier stepped up for the Nets again Monday, scoring 20 points to go along with two rebounds, five assists and two steals against the Celtics. He logged 26 minutes and attempted 16 shots, leaving him with 29 shot attempts across two games since Spencer Dinwiddie (thumb) went down. There's no reason to believe he won't play a prominent role again Tuesday, which sets him up as a cheap option to target against a horrible Bulls team.
SHOOTING GUARDS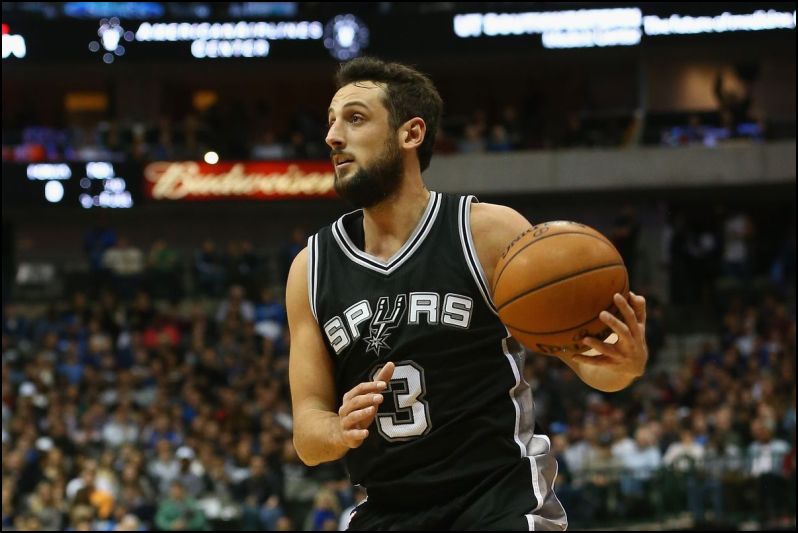 Marco Belinelli, SA vs. PHO
FanDuel = $4,300
DraftKings = $4,200
Another player who will be tasked with filling the void created by DeRozan's absence is Belinelli. Over the previous three games that DeRozan missed, Belinelli averaged 13.3 points, 3.7 rebounds and 3.3 assists. This is a great matchup for him against the Suns, who allow the third-most points per game (115.5) in the league, so don't hesitate to add him to your entry.
Wayne Selden, CHI at BKN
FanDuel = $3,800
DraftKings = $4,200
The Bulls seem hellbent on not playing Jabari Parker. They lost yet another key part of their rotation in Chandler Hutchinson (toe), who will be out for at least the next four weeks. In the first game that Hutchinson missed Sunday against the Cavaliers, Parker logged just 11 minutes off of the bench. Selden is the one who replaced Hutchinson in the starting five and he was productive with 15 points, six rebounds, three assists, one steal and one block. The key is he played 38 minutes. If you want to go really cheap in tournament play, Selden is a viable option, especially on FanDuel.
SMALL FORWARDS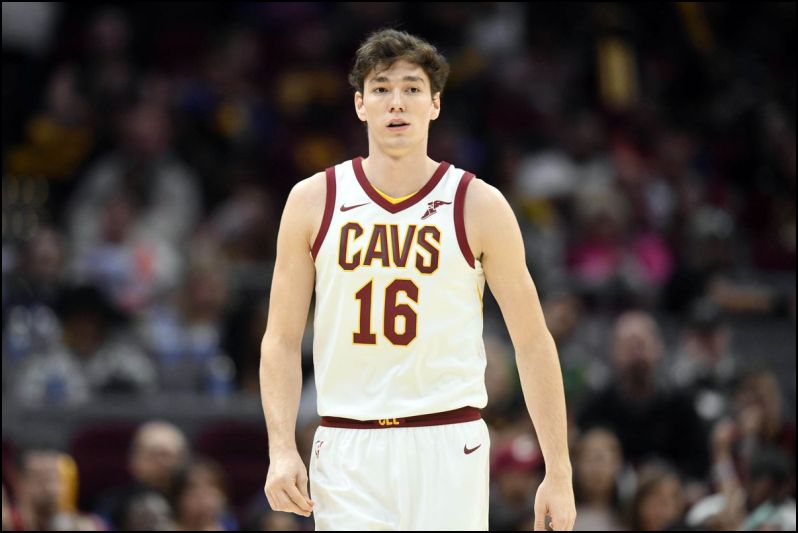 Cedi Osman, CLE vs. WAS
FanDuel = $5,400
DraftKings = $5,200
Osman has cranked up his game of late, averaging 23.7 points, 6.7 rebounds, 2.7 assists and 1.3 steals across his last three contests. That's especially impressive when you consider two of those games came against the Celtics and Heat, both of which are inside the top-four in the league in terms of fewest points allowed per game. He's someone to target Tuesday in a much easier matchup against a Wizards team that allows the second-most points per game (115.9) and plays at the eighth-fastest pace (102.2 possessions per game) in the league.
Darius Miller, NO at HOU
FanDuel = $4,200
DraftKings = $3,700
The Pelicans will be playing with a short bench for this game with Anthony Davis (finger), Nikola Mirotic (calf) and E'Twaun Moore (rest) all out. To make matters worse, Julius Randle (ankle) is listed as questionable and could miss his third straight games. Over the previous two games with Davis, Mirotic and Randle all out, Miller averaged 16 points, 4.5 rebounds and 2.5 assists. If Randle does indeed sit, Miller has plenty of upside.
POWER FORWARDS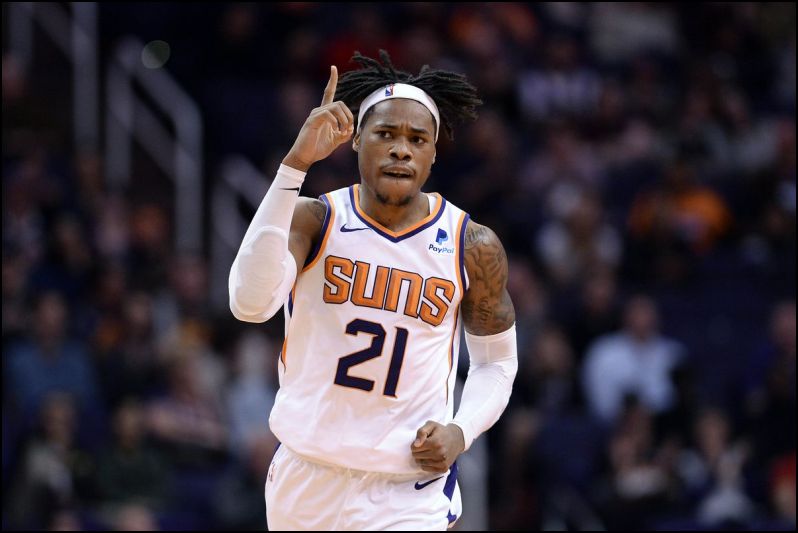 Richaun Holmes, PHO at SA
FanDuel = $5,000
DraftKings = $4,700
The Suns should once again be without Deandre Ayton (ankle), who is listed as doubtful for Tuesday. Holmes had missed some time recently with a foot injury, but he returned Sunday and posted 12 points, 10 rebounds and four blocks across 27 minutes against the Lakers. Dragan Bender has been playing well for the Suns, but he only logged 13 minutes Sunday. It's pretty clear that Holmes is their preferred option in the middle.
Ed Davis, BKN vs. CHI
FanDuel = $4,300
DraftKings = $4,100
Davis grabbed 11 rebounds against the Celtics on Monday and has now reached double-digit boards in three of his last four games. Considering he's averaging three offensive rebounds a game for the season, that helps him contribute enough in the scoring department to not be a liability in that area. Even though he's not starting, don't shy away from him in this matchup against a Bulls team that allows the second-most DraftKings points per game and the third-most FanDuel points per game to opposing centers. Of note, Davis is only eligible at power forward on FanDuel since he is listed at center on DraftKings.
CENTERS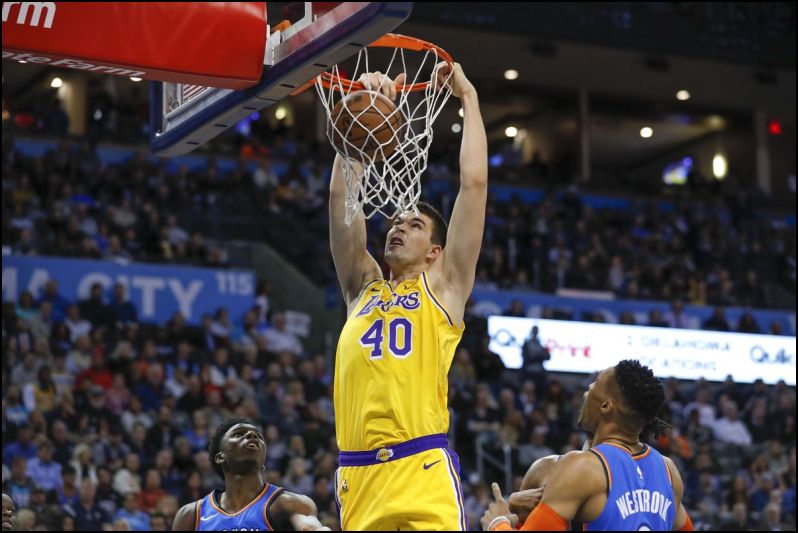 Ivica Zubac, LAL vs. PHI
FanDuel = $5,800
DraftKings = $5,600
The Lakers would be wise to stick with Zubac as their primary center. He demolished the depleted Suns on Sunday, scoring 24 points to go along with 16 rebounds and four blocks in 35 minutes. This is a much tougher matchup for him against Joel Embiid, but Zubac's expanded role of late still leaves him with enough upside to warrant consideration at this price. If this game becomes a blowout, that also should help him receive more playing time.
Brook Lopez, MIL at DET
FanDuel = $5,700
DraftKings = $5,600
The Bucks don't have a ton of quality size up front, so look for them to rely heavily on Lopez in this matchup against Andre Drummond. Lopez has been productive over the first three games these teams have faced off this season, averaging 11.3 points, 4.7 rebounds and a whopping 3.3 blocks per contest. If you're choosing between the two, I'd go with Zubac over Lopez since they are so close in price. However, if you want a lower owned player in tournament play, Lopez might be your man.
Author Bio: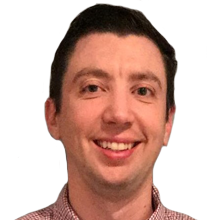 Mike has been covering fantasy sports since 2007, joining Lineup Lab in 2017. An avid player of both season-long fantasy leagues and DFS, Mike's work has appeared on numerous sites, including RotoWire, SportsLine and Sports Illustrated. He's also been featured on ESPN Radio and DraftKings' nightly show, The Sweat.