*Mike Barner*
NBA Daily Fantasy Basketball Sleepers Lineup Picks for 2/22/18
The NBA returns Thursday with six games on the schedule. Even on a night with limited games, there are still some cheap daily fantasy basketball sleepers that could help you create a winning entry. Sign up for our Newsletter and try our Playerlab tool, where you can filter the stats that matter the most and find the value players that are low-owned on FanDuel and DraftKings like Allen Crabbe and Quincy Acy.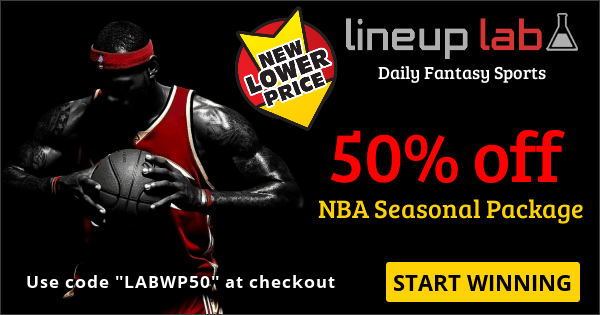 Use Code "LABWP50" at checkout for 50% off Seasonal Package
POINT GUARDS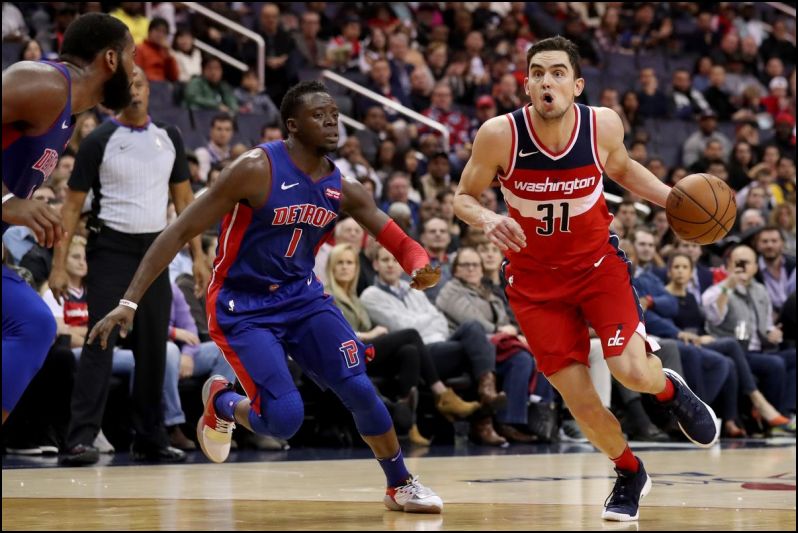 Tomas Satoransky, WAS at CLE
FanDuel = $5,900
DraftKings = $5,500
Satoransky took over as the starting point guard when John Wall (knee) was injured, but Tim Frazier was still pushing him for playing time. Satoransky has separated himself from Frazier though, averaging 12.6 points, 3.0 rebounds, 5.7 assists, 1.6 steals and 1.6 blocks in seven games in February. He also has a 16.4% usage rate this month, which is significantly higher than in any previous month this season. His price is starting to climb, but it's still low enough to provide value Thursday.
Emmanuel Mudiay, NY at ORL
FanDuel = $4,600
DraftKings = $4,400
Mudiay is averaging 23 minutes in his first three games with the Knicks this season, five more than he was averaging with the Nuggets. While his numbers don't jump off the page, he is averaging a respectable 9.7 points, 3.0 rebounds, 5.0 assists and one steal with his new squad. The good news is the Knicks said they are going to give Mudiay more minutes down the stretch, which could provide a significant boost to his value. The Magic allow the most points on both FanDuel and DraftKings to opposing point guards, making Mudiay someone to consider at this cheap price.
SHOOTING GUARDS
Bogdan Bogdanovic, SAC vs. OKC
FanDuel = $6,000
DraftKings = $5,600
Bogdanovic was playing well heading into the All-Star break, averaging 15.4 points, 3.8 rebounds, 4.8 assists, 1.2 steals and 2.6 three-pointers in his last five games. The Kings are already giving their young players more playing time, resulting in Bogdanovic averaging at least 30 minutes per game in both January and February. The Thunder are tough defensively, but Bogdanovic's ability to contribute in multiple categories still makes him a viable option Thursday.
Rodney Hood, CLE vs. WAS
FanDuel = $4,800
DraftKings = $4,900
Hood hasn't played more than 24 minutes in either of his first two games with the Cavaliers, but he shot a combined 7-for-14 from behind the arc in those contests. He won't have as significant of a role as he did on the Jazz, but he can still provide an offensive spark off the bench with his ability to hit three's. There aren't a lot of great cheap options at shooting guard Thursday, especially on FanDuel. Hood's ability to get hot even in limited playing time makes with worth considering at this price.
SMALL FORWARDS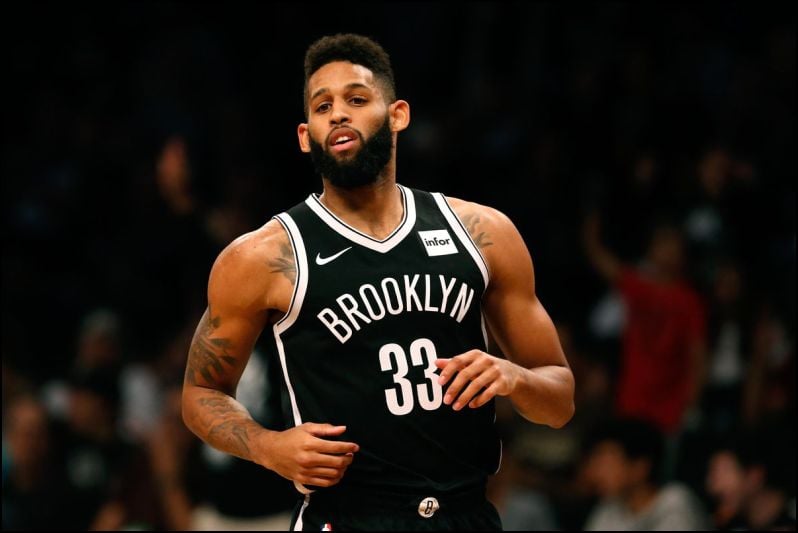 Allen Crabbe, BKN at CHA
FanDuel = $5,400
DraftKings = $5,300
A lot of teams got healthy during the break, but the Nets weren't one of them. Rondae Hollis-Jefferson (groin) and Caris LeVert (knee) will both be out Thursday, marking the fifth straight game that both of them will miss. Crabbe thrived in the first four contests, averaging 25.3 points, 5.5 rebounds, and 5.3 three-pointers. The Nets play at the sixth-fastest pace (101 possessions per game) in the league, which should leave him with plenty of opportunities to produce again Thursday.
David Nwaba, CHI vs. PHI
FanDuel = $3,500
DraftKings = $3,500
The Bulls are not good by any stretch of the imagination, but it is surprising that they have already won 20 games this year. They didn't deal away many veterans at the trade deadline but have made the decision to play their young players more starting Thursday. As a result, Nwaba will move into the starting lineup. Nwaba has played at least 30 minutes in a game six times this season, averaging 12.5 points, 5.5 rebounds, 1.5 assists, 1.3 steals and 1.2 blocks in those contests. He doesn't have great upside, but when you combine added minutes with the fact that the Sixers play at the fifth-fastest pace (101.6) in the league, you get a viable option at a very cheap price.
POWER FORWARDS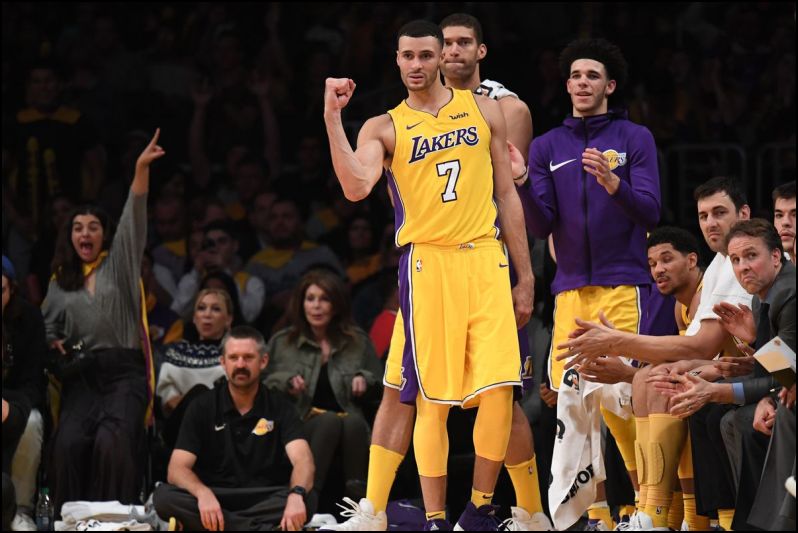 Larry Nance Jr., CLE vs. WAS
FanDuel = $5,600
DraftKings = $4,800
Nance played 25 minutes in the last game before the break, finishing with 13 points, nine rebounds, one steal and two blocks. Expect his playing time to increase closer to 30 minutes per game down the stretch, especially until Kevin Love (hand) returns. He's already a threat to record a double-double on a nightly basis, which is significant value for someone in this price range. Don't hesitate to add him to your lineup Thursday.
Quincy Acy, BKN at CHA
FanDuel = $3,800
DraftKings = $4,100
With Hollis-Jefferson and LeVert sidelined, Acy has played at least 31 minutes in three of the last four games. His numbers aren't flashy, but he did average 8.7 points, 4.0 rebounds, 3.7 assists, 1.3 steals and 2.0 three-pointers in those three contests. The Nets don't have a lot of depth left up front, so expect Acy to see significant playing time again Thursday. If you want to go really cheap at power forward in tournament play, he might be worth the risk.
CENTERS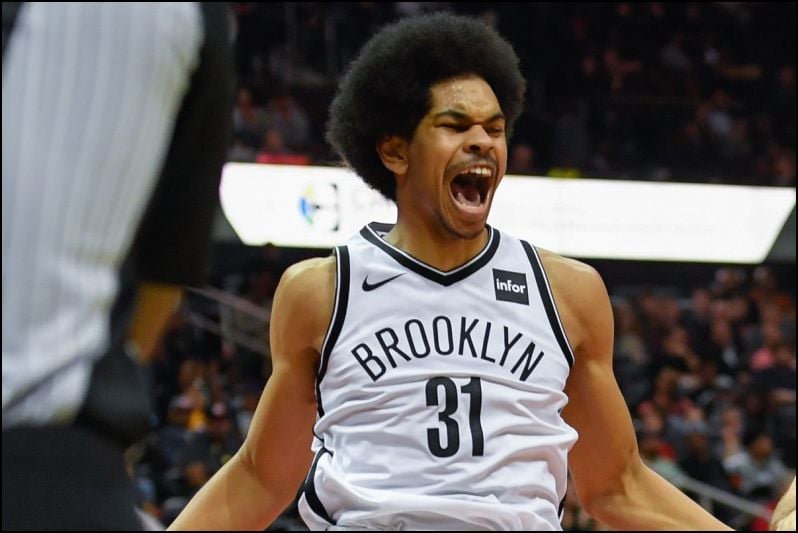 Jarrett Allen, BKN at CHA
FanDuel = $5,300
DraftKings = $4,900
Allen started off February strong, averaging 15.8 points and 7.0 rebounds in his first four games. He's taken a bit of a step back offensively since, averaging just 8.7 points in his last three games. These are the kind of inconsistencies you tend to see from a lot of rookies, so Allen is certainly not a reliable option. If he was though, he won't be priced this low. The key is he has shown he can provide upside, making him someone worth considering for your entry.
Cristiano Felicio, CHI vs. PHI
FanDuel = $3,500
DraftKings = $3,000
Like Nwaba, Felicio is going to shift into the starting lineup Thursday. He signed a four-year contract over the summer after showing promising signs last year but was a disaster to start this season. He quickly fell out of the rotation, but the Bulls have nothing to play for at this point other than a high pick in the draft. Cheap centers are not easy to find, especially on a day with only six games. If you are playing in a tournament and want to go very cheap at the position, Felicio's starting role at least brings him into the conversation. A final line somewhere around six points and eight rebounds with one block seems like a reasonable expectation.