*Mike Barner*
NBA Daily Fantasy Basketball Lineup Picks for 11/9/17

Use Code "LLNBA17" at checkout for 10% off Seasonal Package
POINT GUARDS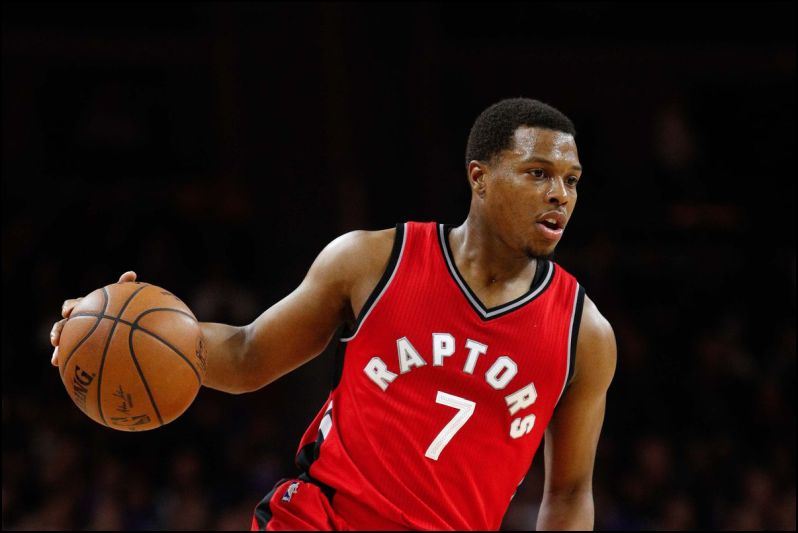 Kyle Lowry, TOR vs. NO
FanDuel = $7,500
DraftKings = $7,000
Lowry is off to a poor start this season, averaging 12.4 points, 5.1 rebounds, 6.5 assists, 0.6 steals and 1.9 three-pointers per game. He's been ice cold from the field, shooting only 39.5% after shooting 46.4% last season. He's showing signs of coming out of his slump, posting double-doubles in three of his last six games. One of the games where he didn't was one where he was ejected in the second quarter. He has the ability to provide great overall stat lines when he's on and the Raptors are going to need their guards to step up in this game while their frontcourt struggles with Anthony Davis and DeMarcus Cousins. This could be a breakout game for Lowry.
Lonzo Ball, LAL at WAS
FanDuel = $6,500
Draft Kings = $6,000
If you play season-long fantasy basketball, Ball has hurt your squad as he's shooting only 29.5% from the field and 53.8% on free-throws. However, you don't have to worry about that in DFS. His counting stats have still been solid as he is averaging 8.8 points, 6.3 rebounds, 6.8 assists, 1.1 steals and 0.9 blocks per game. He had a quality stat line against the Wizards earlier this season when he scored six points to go along with eight rebounds, 10 assists, one steal and one block. If his shot is falling, he could provide tremendous value Thursday. Even if it's not, he is still worth playing at this price based on his overall production.
SHOOTING GUARDS

James Harden, HOU vs. CLE
FanDuel = $11,200
DraftKings = $10,700
Harden has seen his numbers regress some this season even with Chris Paul out with an injury, but he's still averaging a superb 29.5 points, 4.4 rebounds, 9.7 assists, 1.5 steals and 4.2 three-pointers per game. He has improved his percentages though as he is shooting 46.4% from the field and 40.4% from behind the arc. Thursday brings a great matchup against a Cavaliers team that has really struggled defensively. You are going to have to pay up to get him, but he should be well worth the price.
Jordan Clarkson, LAL at WAS
FanDuel = $4,400
DraftKings = $4,400
When the Lakers drafted Lonzo Ball, it meant Clarkson would see a reduced role. His playing time has been limited to 21 minutes per game, eight fewer minutes per game than last season. However, his production has actually increased as he is averaging 15.4 points, 2.5 rebounds, 3.1 assists, 0.8 steals and 1.2 three-pointers per game. He's played even better lately as he is averaging 17.3 points, 4.3 rebounds, 4.0 assists and 2.0 steals over his last three games. Look for him to provide excellent value at this price Thursday.
SMALL FORWARDS

LeBron James, CLE at HOU
FanDuel = $11,800
DraftKings = $10,800
With Kyrie Irving in Boston and Isaiah Thomas still injured, James has been required to carry more of the load offensively this season. Of course, he has not disappointed, averaging 28.9 points, 7.5 rebounds, 9.1 assists, 1.5 steals, 1.2 blocks and 1.5 three-pointers per game. The Cavaliers really struggle on defense, which is not good considering they are taking on the high scoring Rockets. James is going to need to provide plenty of scoring in this game, so get ready for some big numbers.
Brandon Ingram, LAL at WAS
FanDuel =$6,200
DraftKings = $5,900
Ingram struggled throughout his rookie season, but there were signs towards the end of the year that indicated he would improve in his second campaign. He has done just that, averaging 15.5 points, 4.9 rebounds, 2.5 assists and 1.4 steals per game. He shot only 40.2% from the field last year but has rebounded to shoot 47.1% this season. Although he hasn't expanded his range to behind the three-point line yet, his improved play gives him value at this price against the Wizards.
POWER FORWARDS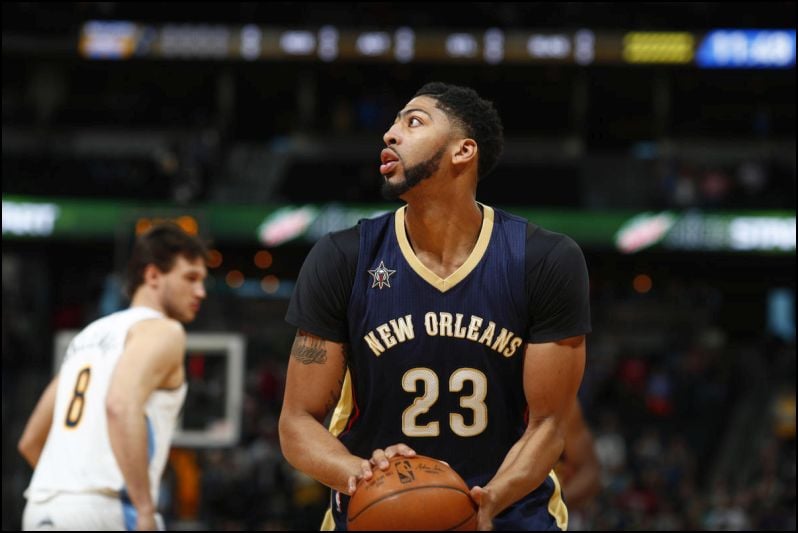 Anthony Davis, NO at TOR
FanDuel = $11,900
DraftKings = $11,000
Davis is healthy and is off to the best start of his career as he is currently averaging career highs in points (28.4), rebounds (12.8), assists (2.6) and three-pointers (1.2) per game. Add that to his normal stellar defensive stats and you get an elite DFS contributor. He has been relatively healthy and seems to have gelled well with Cousins as they have teamed to be the best power forward/center combo in the league. While you'll have to pay up for his services, he usually doesn't disappoint when healthy.
Julius Randle, LAL at WAS
FanDuel = $4,500
DraftKings = $4,800
Randle has been relegated to the bench this season and is only averaging 19 minutes per game, the lowest since his rookie season. Although he has seen a decrease in playing time, he's still averaging a respectable 11.5 points, 6.3 rebounds and 0.9 blocks per game. He hasn't seen an increase in playing time with Larry Nance Jr. out with an injury, but he has averaged 12.6 points and 8.7 rebounds in three games with Nance sidelined. If you need to save money at power forward, Randle is a viable option even with his limited role.
CENTERS

Joel Embiid, PHI at SAC
FanDuel = $9,600
DraftKings = $8,000
Embiid hasn't played since Friday as he sat out the Sixers' last game Tuesday against the Utah Jazz. When he takes the floor, Embiid has provided elite stats as he's averaging 20.5 points, 10.1 rebounds, 3.6 assists, 1.4 steals and 1.4 blocks in only 28 minutes per game. Really the only issue you can have with Embiid is that he's averaging a whopping 4.4 turnovers per game. You'll want to get him in your lineup Thursday against the Kings because while they have depth up front, they really struggle to defend opposing centers.
Mason Plumlee, DEN vs. OKC
FanDuel = $3,900
DraftKings = $3,700
Plumlee has the unenviable position of being stuck behind one of the best centers in the league in Nikola Jokic. As a result, he's averaging a career-low 16 minutes per game. Despite the limited minutes, he's been able to average 6.4 points, 4.5 rebounds, 1.5 assists, 0.9 steals and 0.9 blocks per game. If you are looking to load up your entry with elite talent, Plumlee is a cheap play you may want to consider to make that possible. If the game happens to get out of hand, he may even get a chance to play a few extra minutes. Considering the Thunder's lack of depth up front, Plumlee has value in tournament play.