*Mike Barner — @rotomikebarner*
The NBA enters the weekend with nine games on the schedule Friday. Not only are there plenty of elite players to choose from for your lineup, but there are also a lot of value plays to consider. Don't forget to sign up for our Newsletter and try our Playerlab tool, where you can filter the stats that matter the most and help build a winning entry on FanDuel and DraftKings.
POINT GUARDS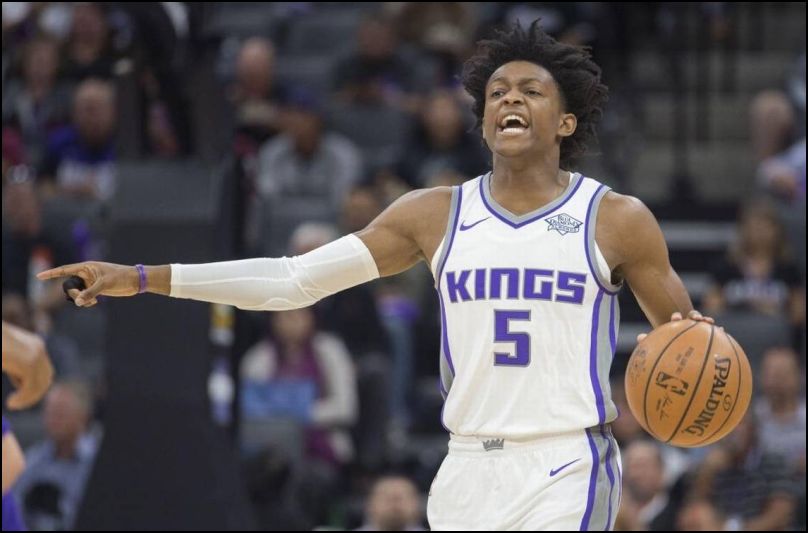 De'Aaron Fox, SAC at NO
FanDuel = $6,500
DraftKings = $6,500
The Kings didn't have one player average at least 30 minutes per game last year but had five players log at least 30 minutes in their opener against the Jazz. Fox was one of them, finishing with 21 points, found rebounds, seven assists and three steals across 38 minutes. While it's unlikely he's going to play that much on a nightly basis, there is a real chance that he could see more playing time this season. This should be a high-scoring game against a Pelicans team that played at the fastest pace (101.6 possessions per game) in the league last year, potentially setting up Fox for a valuable performance.
Shai Gilgeous-Alexander, LAC vs. OKC
FanDuel = $4,500
DraftKings = $3,800
The Clippers badly needed to add depth to their backcourt over the summer and they did just that, with Gilgeous-Alexander being one of their prized acquisitions at 11th overall in the draft. It was encouraging to see him play 28 minutes in their opener against the Nuggets and he took advantage of his opportunity, scoring 11 points to go along with two rebounds, four assists, one steal, and one block. Patrick Beverley will continue to start at point guard, but he likely won't see a normal stater's allotment of minutes and isn't a great offensive player. The Clippers get to face a thin Thunder roster that could be without Russell Westbrook (knee) again, making Gilgeous-Alexander someone to consider at this cheap price.
SHOOTING GUARDS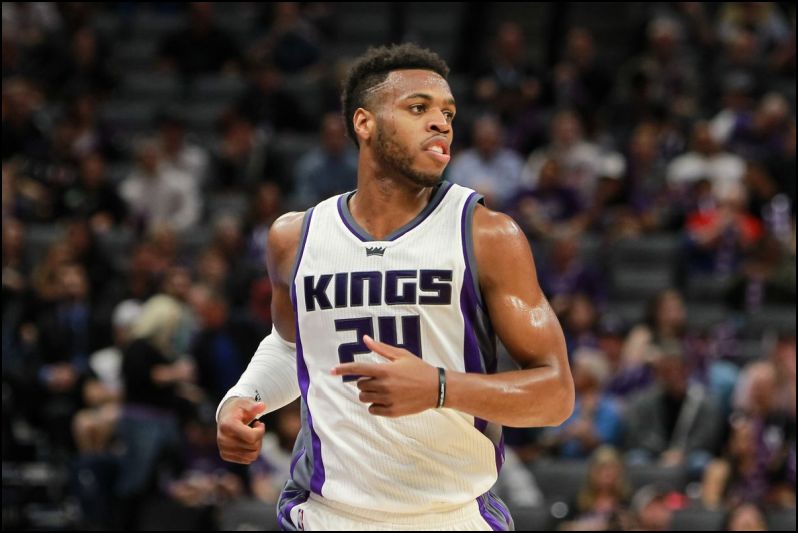 Buddy Hield, SAC at NO
FanDuel = $6,300
DraftKings = $5,600
Hield logged 32 minutes Wednesday and should continue to see added playing time with Bogdan Bogdanovic (knee) injured. He had a balanced performance, scoring 19 points and recording six rebounds, one steal, one block, and one three-pointer. Maybe the stat that is the most exciting about his prospects for Friday is the 18 shot attempts that he had in that game Wednesday. Considering the pace at which this game will likely be played, Hield could be in line for another offensive outburst.
Rodney Hood, CLE at MIN
FanDuel = $5,000
DraftKings = $4,800
Hood played so poorly after being traded to the Cavaliers that some people forget how well he played for the Jazz at the start of last year. Across 39 games before he was traded, Hood averaged 16.8 points and 2.6 three-pointers. He attempted 14.2 shots per game with Jazz, but only 9.5 per game with the Cavaliers. Now with LeBron James in LA, Hood is in line for more scoring opportunities this season. His 12 points in their opener weren't great, but he did attempt 13 shots and had to face a good defensive team in the Raptors. Don't count on him for much outside of scoring, but he could still be a viable option if you want to save money at shooting guard.
SMALL FORWARDS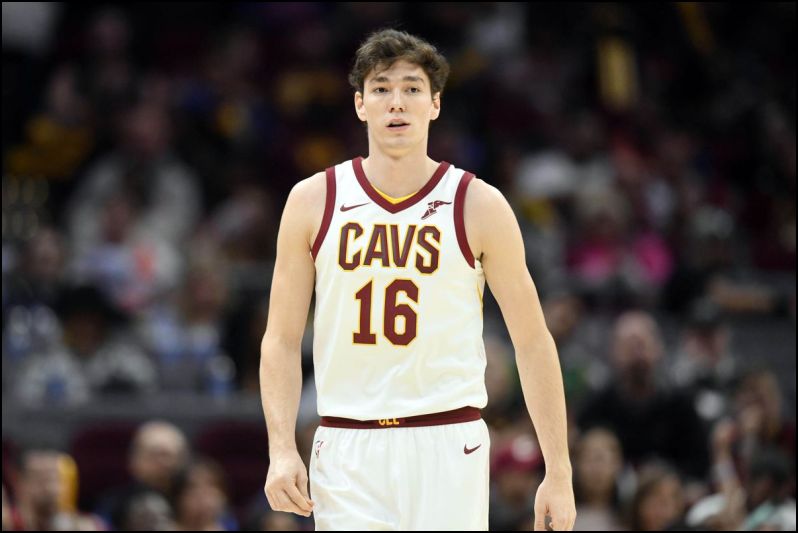 Cedi Osman, CLE at MIN
FanDuel = $6,200
DraftKings = $5,400
Osman was a trendy player to take in the later rounds of season-long drafts due to his likely expanded role this season. He provided glimpses of his upside last season by averaging 13.7 points, 6.3 rebounds, 4.7 assists and 1.3 steals over the three games in which he played at least 30 minutes. The Cavaliers gave him 33 minutes Wednesday, resulting in him posting 17 points, 10 rebounds, four assists, and two steals. The fact that it came against the Raptors is even more impressive. This might be an opportunity to take advantage of by plugging him into your lineup before his price starts to climb.
Nemanja Bjelica, SAC at NO
FanDuel = $5,000
DraftKings = $4,600
The Kings have a ton up depth up front but still decided to bring in Bjelica over the summer. They were intent on giving him extended run Wednesday and he finished the game with 18 points, eight rebounds and two assists in 27 minutes. Their top pick in the draft Marvin Bagley only played 12 minutes and veteran Zach Randolph didn't see the floor at all. Their rotations still appear to be very much up in the air, but it might be worth taking a chance that Bjelica sees added minutes again Friday based on this matchup.
POWER FORWARDS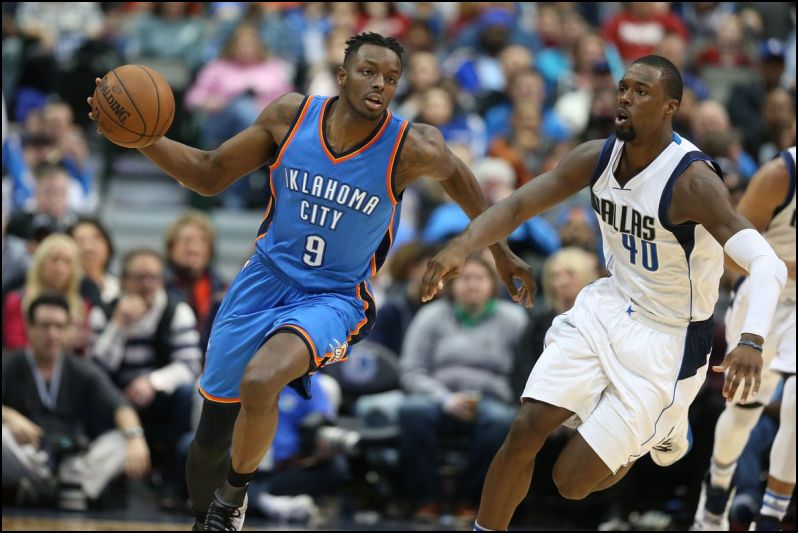 Jerami Grant, OKC at LAC
FanDuel = $4,800
DraftKings = $4,100
Patrick Patterson started at power forward for the Thunder in their opener, but he only played 19 minutes and was 2-for-9 from the field. Grant wasn't much better offensively, finishing with seven points on 2-of-7 shooting. However, he did play 29 minutes and chipped in three blocks. He's a better defender and more athletic than Patterson is at this stage of his career, so it wouldn't be surprising to see Grant continue to get more minutes than Patterson. If he can hit a few more shots, Grant could provide value at this price based on his ability to contribute defensively.
Ersan Ilyasova, MIL vs. IND
FanDuel = $4,500
DraftKings = $4,400
Bringing in Ilyasova and his ability to stretch the floor was a key move for the Bucks. He didn't start in their opener, but he played 29 minutes and finished with 13 points, nine rebounds, two assists, and a three-pointer. With opposing defenses focusing on Giannis Antetokounmpo, Khris Middleton and Eric Bledsoe, Ilyasova could get a lot of open looks. While Grant is also a viable cheap option, Ilyasova has the higher upside between the two.
CENTERS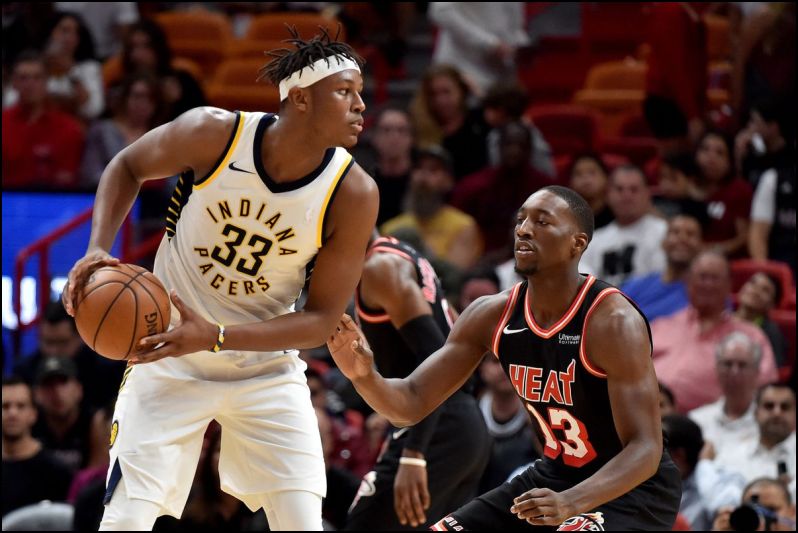 Myles Turner, IND at MIL
FanDuel = $6,200
DraftKings = $5,800
Turner only played 20 minutes in the Pacers first game of the season, but that was mostly because they destroyed the Grizzlies. Even with his limited playing time, Turner finished with eight points, eight rebounds and four blocks. Coming off signing a hefty contract extension, he's clearly their main man in the middle. Expect this game to be much more competitive and for Turner to outproduce his prince point.
Alex Len, ATL at MEM
FanDuel = $5,400
DraftKings = $5,100
It's hard to look as bad as the Hawks did in their first game. Playing without John Collins and Dewayne Dedmon certainly didn't help a roster that is severely lacking talent, to begin with. They were destroyed 126-107 by the Knicks, of all teams. Len only played 21 minutes, which could partly be attributed to the score. With Collins and Dedmon both out again Friday, Len has the opportunity to get a significant workload. Across three games in which Len played at least 30 minutes last year, he averaged 17.3 points, 11.7 rebounds, and 2.3 blocks.