*Mike Barner — @rotomikebarner* 
The NBA will be plenty busy Monday night with eight games on the schedule. The Warriors, Rockets, Thunder, and Sixers are among the teams in action, leaving a ton of elite talent to choose from in DFS. Let's highlight some cheap value plays at all of the positions to try and help you squeeze a star or two into your lineup. Don't forget to sign up for our Newsletter and try our Playerlab tool, where you can filter the stats that matter the most and help build a winning entry on FanDuel and DraftKings.
POINT GUARDS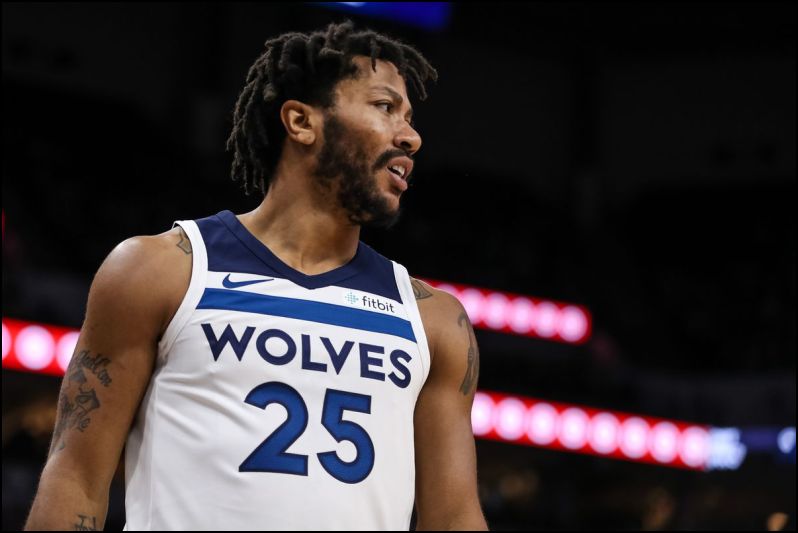 Derrick Rose, MIN vs. SAC
FanDuel = $6,100
DraftKings = $6,300
The Timberwolves didn't have much of a choice but to trade Jimmy Butler since he no longer wanted to play for the team, but his departure left a huge hole in their offense. Karl-Anthony Towns has seen a significant increase in his usage rate since the trade, but the Timberwolves have also relied on Rose to provide a scoring punch off the bench. He hasn't let them down and is now averaging 18.7 points and 4.4 assists per game for the season, overall. The Kings play at the second-fastest pace (105.3 possessions per game) in the league, which should help Rose to continue to be productive in this contest.
T.J. McConnell, PHI at SA
FanDuel = $4,300
DraftKings = $3,800
McConnell has seen his playing time decrease to 19 minutes a game this season, but he's logged at least 21 minutes in nine straight games with Markelle Fultz (neck/shoulder) on the sidelines. His numbers don't stand out, but McConnell is averaging 9.7 points, 2.9 rebounds, 4.6 assists and 1.4 steals across 13 games in which he has played at least 20 minutes. Jimmy Butler has dealt with a groin injury of late, but he returned to play 25 minutes on Sunday. With such a quick turnaround Monday, Butler might again receive limited playing time, which could open up even more opportunities for McConnell.
SHOOTING GUARDS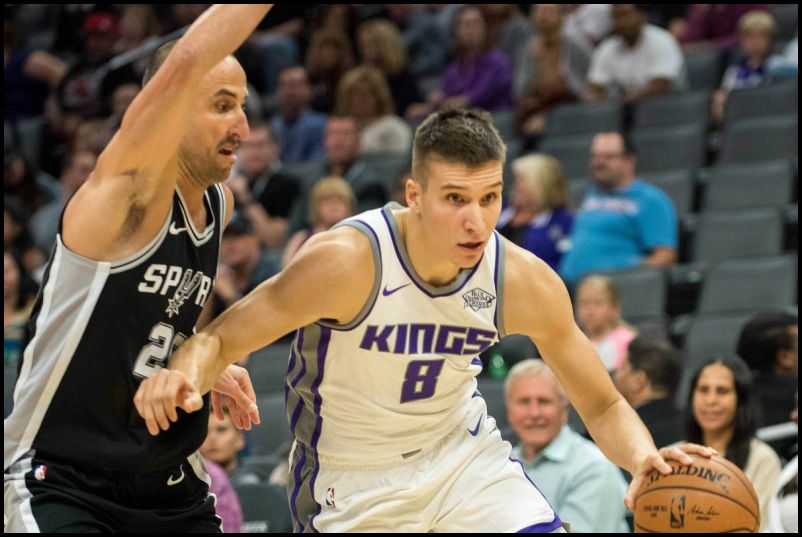 Bogdan Bogdanovic, SAC at MIN
FanDuel = $6,100
DraftKings = $5,800
Bogdanovic started in place of Iman Shumpert (hip) on Sunday, which allowed him to log a season-high 37 minutes. He didn't let the rare starting opportunity go to waste, scoring 15 points to go along with seven rebounds and five assists. If Shumpert can't play again Monday, expect Bogdanovic to receive another start. Even if Shumpert does play, Bogdanovic is still a viable target since he has logged at least 30 minutes in five straight games.
Langston Galloway, DET vs. MIL
FanDuel = $4,100
DraftKings = $3,400
The Pistons recently received a boost with Stanley Johnson and Reggie Bullock returning from injury, but they are still shorthanded with Ish Smith (groin) and Glenn Robinson III (ankle) on the shelf. Galloway is able to play multiple positions, which has resulted in him averaging 30 minutes across his last five games. With 13.6 points, 2.6 rebounds and 1.2 steals per game during that stretch, Galloway should at least be on your radar in tournament play, especially with the Bucks playing at the fifth-fastest pace (103.4).
SMALL FORWARDS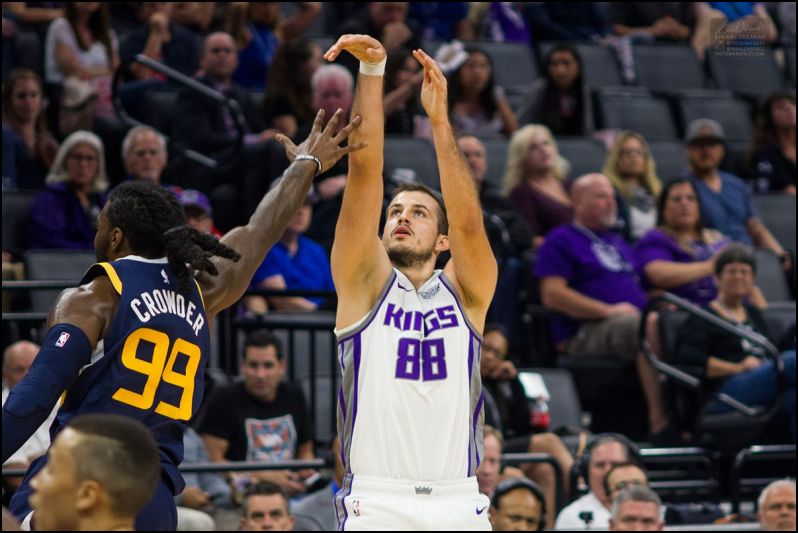 Nemanja Bjelica, SAC at MIN
FanDuel = $5,200
DraftKings = $4,400
The Kings drafted who they hope will be the power forward of their future in Marvin Bagley III, but he's currently sidelined with a knee injury. Bjelica has a clear path to significant playing time during his absence, evident by the fact that he played 35 minutes Sunday. He's averaged 17.3 points, 8.5 rebounds, 3.2 assists, 1.5 steals and two blocks across six games in which he has logged at least 30 minutes, making him very hard to pass up at this price.
Jae Crowder, UTA at HOU
FanDuel = $4,200
DraftKings = $4,400
Crowder has mostly come off of the bench this season, but he has started more of late when the Jazz play smaller teams. He actually started when these two teams met less than two weeks ago, finishing with 12 points, five rebounds, two steals, and a block. His upside isn't all that high, but he is still an intriguing option based on his potential playing time and cheap price on both sites.
POWER FORWARDS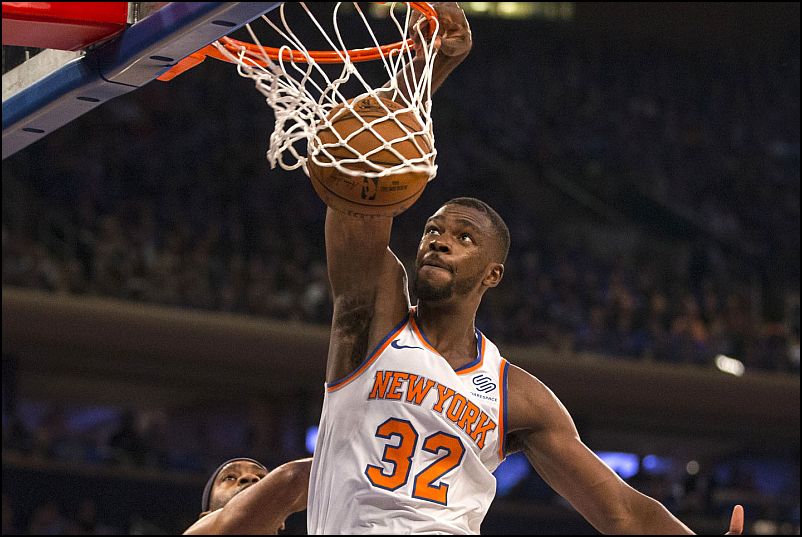 Noah Vonleh, NY vs. PHO
FanDuel = $5,500
DraftKings = $5,500
Mitchell Robinson (ankle) did not play Sunday against the Pacers and might not take the floor Monday, either, which could leave Vonleh with a more reliable role. The Knicks constantly changing up their rotations can make things challenging, but Vonleh has averaged 11.5 points, 10 rebounds, 2.7 assists, 1.2 steals and 1.2 blocks across 13 games in which he has logged at least 30 minutes. It should also help his cause that the Suns have allowed the seventh-most points per game (112.7) in the league.
Richaun Holmes, PHO at NY
FanDuel = $5,000
DraftKings = $4,000
Being the backup to the top overall pick might not always be ideal, but Holmes has made it work for his fantasy value. Across his last 15 games, he's averaged 10.9 points, 5.2 rebounds, and 1.7 blocks. His role is solidified with Tyson Chandler now on the Lakers, so he's worth a look Monday even though his ceiling isn't that high.
CENTERS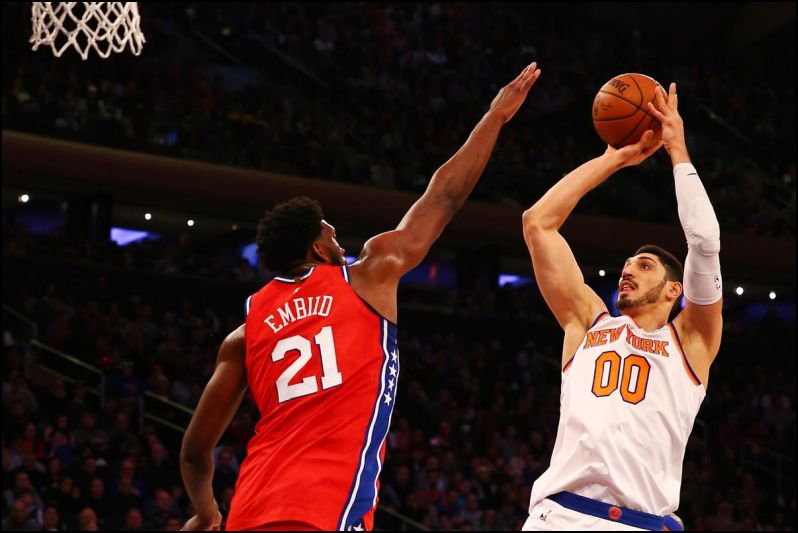 Enes Kanter, NY vs. PHO
FanDuel = $7,000
DraftKings = $6,700
Kanter steamrolled a strong defensive team in the Pacers on Sunday for 20 points and 15 rebounds. That marked his fifth double-double over his last seven games, which is especially impressive when you factor in that he logged 26 minutes or fewer in three of those five contests. The Suns allow the third-most FanDuel points per game and the fourth-most DraftKings points per game to opposing centers, so expect them to have a hard time slowing down Kanter.
Brook Lopez, MIL at DET
FanDuel = $5,600
DraftKings = $5,100
It might not have been the sexiest of moves, but the Bucks bringing in Lopez during the offseason has been one of the key reasons for their success. His 2.6 three-pointers per game have provided them with a much-needed ability to stretch the floor, but he's also helped defensively with 1.8 blocks per contest. They'll need his size to battle with Andre Drummond in this contest, leaving him with a secure enough minutes floor to warrant considering in tournament play.