NBA Daily Fantasy Basketball Sleeper Lineup Picks for 11/23/18
*Mike Barner — @rotomikebarner* 
Now that we've had the time to sleep off all that turkey and stuffing, it's time to get back at it with 14 games in the NBA on Friday, 12 of which will make up the main slate in DFS. There will be a ton of stars taking the floor, so here are some cheap value plays that could be worth pairing with them. Don't forget to sign up for our Newsletter and try our Playerlab tool, where you can filter the stats that matter the most and help build a winning entry on FanDuel and DraftKings.
POINT GUARDS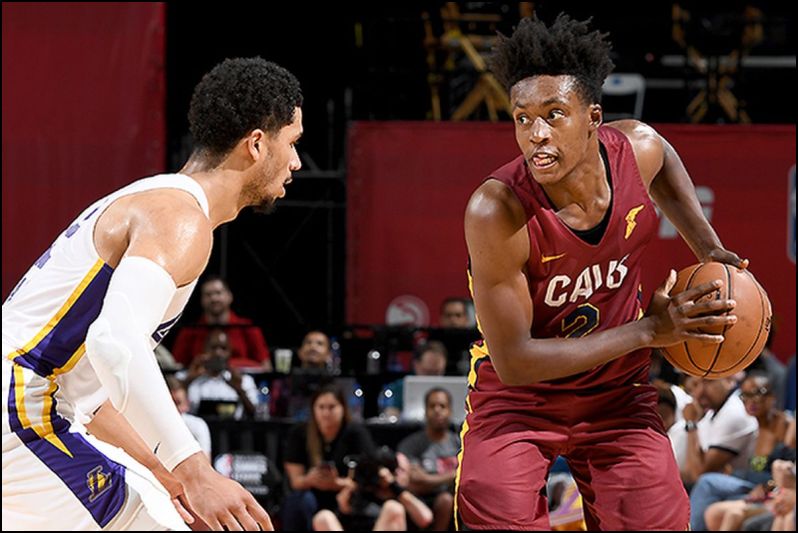 Collin Sexton, CLE at PHI
FanDuel = $5,700
DraftKings = $5,200
Sexton has been battling a hip injury, but it hasn't forced him to miss any time. In fact, he played 36 minutes against the Lakers on Wednesday as the Cavaliers continue to wait for George Hill (shoulder) to return. Across the first six games that Hill has missed, Sexton is averaging 17.5 points, three rebounds, and 2.7 assists per contest. His lack of defensive contributions limit his upside, but his minute's floor still makes him a viable option.
Trey Burke, NY vs. NO
FanDuel = $4,900
DraftKings = $4,400
It's hard to figure out what the Knicks are doing on a nightly basis. They continue to change up their rotations, moving players in and out of the starting five to try and find what combinations work best. Burke is back to seeing increased minutes, which has resulted in him averaging 25.8 points, 3.3 rebounds, 4.3 assists, and 1.3 steals across his last four games. The Pelicans play at the third-fastest pace (105.1 possessions per game) in the league, which could leave Burke with even more scoring opportunities in this contest.
SHOOTING GUARDS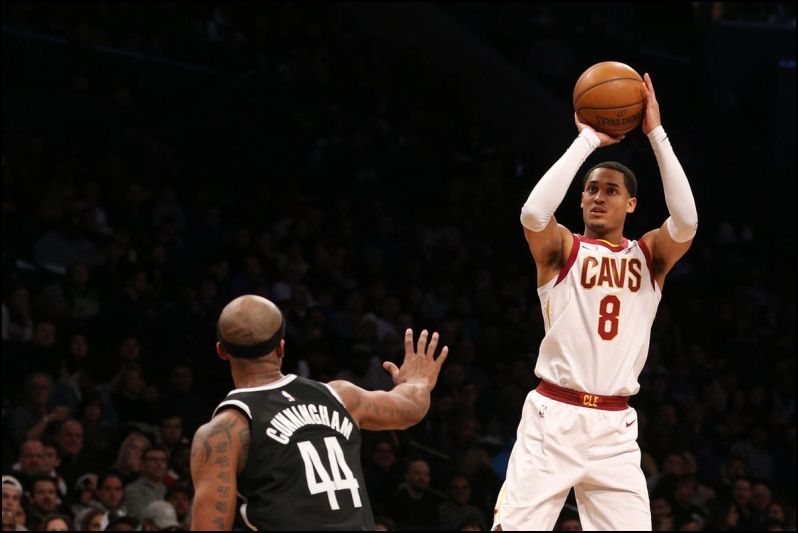 Jordan Clarkson, CLE at PHI
FanDuel = $5,200
DraftKings = $5,300
Clarkson only played 27 minutes in a matchup against the Lakers on Wednesday, but he scored 20 points to go along with two rebounds and five assists. He attempted 18 shots in that game, which is no surprise considering his 28.9 percent usage rate. The Sixers play at the seventh-fastest pace (103.6), potentially setting up Clarkson for another valuable performance. If the Cavaliers are going to have any chance of keeping this close, they'll need Clarkson to take all the shots he can handle.
Rodney McGruder, MIA at CHI
FanDuel = $4,900
DraftKings = $4,800
The Heat will continue to play shorthanded Friday with Goran Dragic (knee) and Tyler Johnson (hamstring) out. That leaves them without two of their top ball handlers. McGruder played 36 minutes in their absences Wednesday, scoring 15 points to go along with five rebounds and four assists. Even though he's cooled off some after a torrid start, McGruder still has upside in this game against the struggling Bulls.
SMALL FORWARDS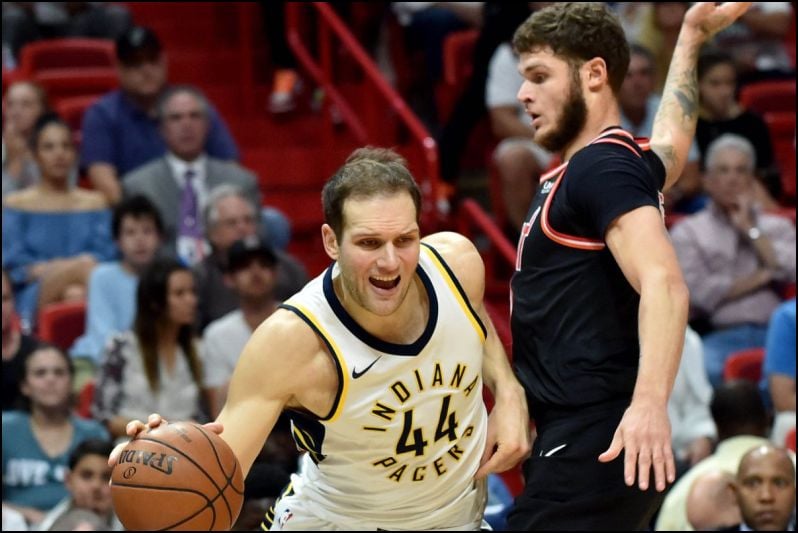 Bojan Bogdanovic, IND vs. SA
FanDuel = $4,900
DraftKings = $4,800
Another important injury to monitor Friday is the status of Victor Oladipo (knee). He's missed the Pacers last two games and is questionable against the Spurs. During the previous two games that he missed, Bogdanovic averaged 20.5 points, 2.5 rebounds, 2.5 assists, and one steal. He's actually scored at least 16 points in each of his last six contests, so he could provide value even if Oladipo does take the floor.
Cedi Osman, CLE at PHI
FanDuel = $4,900
DraftKings = $4,300
Osman has shown promise in an expanded role, but he's been mostly inconsistent. He recently missed a couple of game due to injury but has logged at least 30 minutes in both of his last two contests, so he should be fine moving forward. After scoring 21 points and grabbing seven rebounds against the Lakers on Wednesday, this is another matchup against a team that plays at a fast pace that could result in a positive state line for Osman.
POWER FORWARDS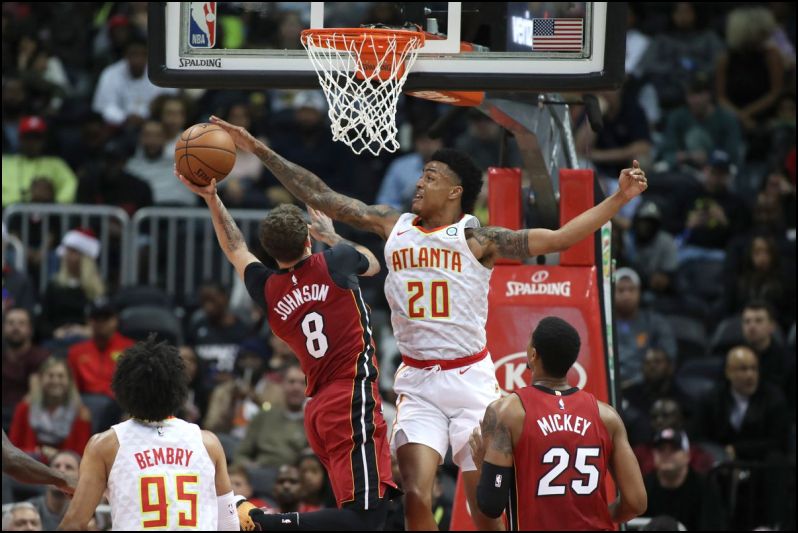 John Collins, ATL vs. BOS
FanDuel = $5,100
DraftKings = $4,900
After missing most of the season due to injury, Collins has played in each of the Hawks last three games. They've taken a cautious approach with his return, but he started and logged 27 minutes against the Raptors on Wednesday. He won't be this cheap for much longer and could be in line for even more playing time Friday, making him a great option to consider. Of note, Collins is only eligible at power forward on FanDuel as he is listed at center on DraftKings.
Noah Vonleh, NY vs. NO
FanDuel = $4,800
DraftKings = $4,300
After a two-game stint on the bench, Vonleh has returned to the starting five for the Knicks. He certainly made a case to hold onto a starting job, averaging 15 points, 12 rebounds, and two blocks across his last two contests. The key is that he logged at least 30 minutes in both of those games. If he can receive similar playing time Friday, he is definitely a candidate to outproduce his price point.
CENTERS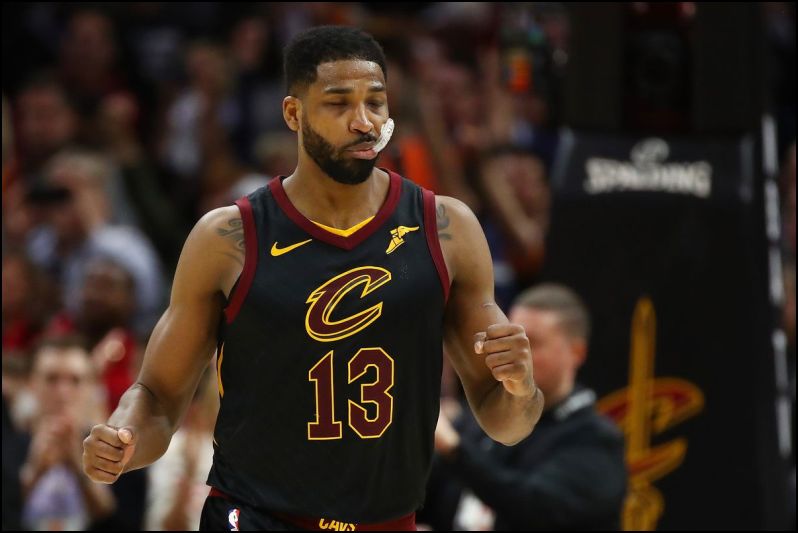 Tristan Thompson, CLE at PHI
FanDuel = $5,600
DraftKings = $5,700
With the Cavaliers lack of depth up front, Thompson has been thrust into a significant role. It might not always be pretty, but Thompson is still averaging 10.4 points and 10.8 rebounds per contest. The Cavaliers don't really have anyone else capable of defending Joel Embiid, so Thompson could get all the minutes he can handle Friday.
Cody Zeller, CHA at OKC
FanDuel = $4,900
DraftKings = $4,100
After being limited to 33 games last year due to injury, Zeller has already played in 17 games this season. His upside isn't great, but he's put up respectable numbers with 9.7 points, 5.6 rebounds, 0.7 steals, and 0.6 blocks per contest. The Hornets do like to use a lot of small lineups, but they might not be able to as much with Michael Kidd-Gilchrist (ankle) out again for this matchup. They will also need Zeller to battle with Steven Adams, who logs a lot of playing time for the Thunder.