MLB Daily Fantasy Baseball Lineup Stacks – Tuesday, September 12, 2017
*Austyn Varney*

MLB Daily Fantasy Baseball Lineup Stacks – Tuesday, September 12, 2017
*STARTING PITCHERS*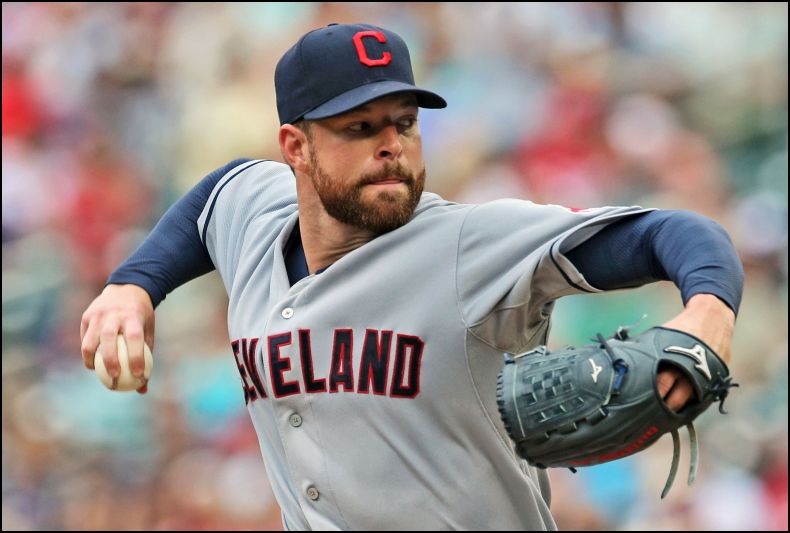 Corey Kluber Vs Detroit Tigers
Park – Progressive Field
Opp implied total – 2.32
At the top tonight, there are 2 guys who stand far above the rest. Clayton Kershaw and Corey Kluber are by far the best 2 pitchers on the slate and in cash games, I don't see how you can get away without exposure to at least one. For me, it's Corey Kluber. Kershaw has a few more question marks (pitch count, need to win) than Kluber, who is putting the Indians on his back to go for 19 straight. The Indians are the hottest team in baseball right now and I don't see Matt Boyd and the Tigers coming in here and ending it with Klubot on the mound. He's been better than any other pitcher this year. Sorry, Chris Sale, but you'll never do anything when your arm is a piece of spaghetti by September. Kluber has exhibited a 12.04 K/9 that's backed up a league-leading 2.49 xFIP and a 1.65 BB/9. This Tigers lineup is watered down and to be quite honest, insanely bad. I'm not one to jump off the Miguel Cabrera train, but C'mon man. Miggy has been a shell of his own shell this season. The rest of the team hasn't been any better, either, striking out close to 25% of the time and pulling just a .309 wOBA against right-handers. Kluber is the top arm on the slate and as things sit now, I'll have 100% exposure in cash games.
Jose Quintana Vs New York Mets
Park – Wrigley Field
Vegas O/U – 3.64
If we're looking at raw points, it's Clayton Kershaw against the Giants here. Even though we like Kluber a tad bit more, Kershaw can easily have one of the his performances where we all look back and wonder why we were such idiots. Still, if you need to pay down a bit, Jose Quintana is a fantastic pivot. Great against both lefties and righties, it doesn't really matter what funk lineup the Mets toss out there. No matter how you break it down, it stinks. Everyone besides 2 guys in the order should be in the minors. The only 2 above average bats are Jose Reyes and Asdrubal Cabrera, which is a sad, sad statement for the city of New York. They both belong in the 7/8 hole of a good team and certainly don't scare me away from an ace in Jose Quintana. Quintana may fly under the radar for some, but he is a top 15 pitcher in baseball and he will solidify that down the stretch with the Cubbies. The Cubs are in mus-win mode at this point and Quintana will pitch as long as he possibly can. He will be my 2nd most popular pitcher, but still, has a lot more risk than either of the top 2 options.
*OFFENSIVE STACKS*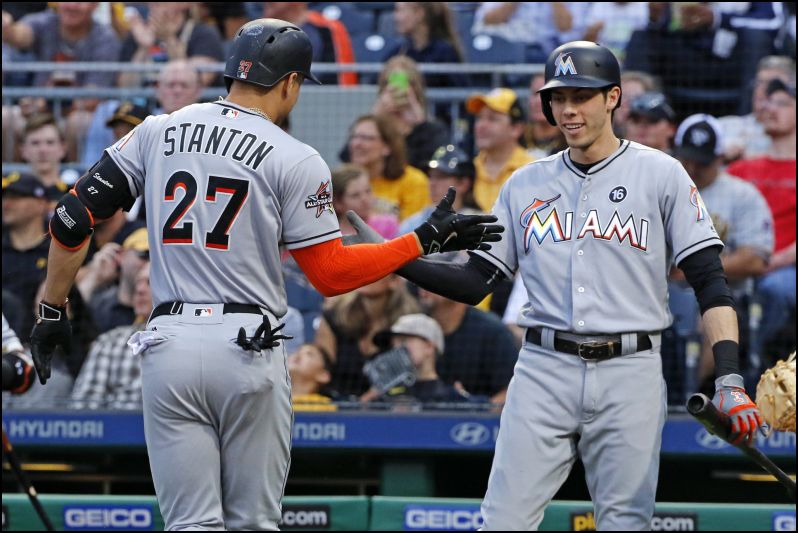 Cleveland Indians @ Matt Boyd (Tigers)
Park – Progressive Field
Implied Total – 5.68
We're going to stay right here in Cleveland and hope the Indians can put up some runs for our man Corey Kluber. I sure hope they can, as they will see one of the best match-ups of their entire streak. Matt Boyd, a lefty, has run into some major problems against both sides of the plate. Against lefties, a .349 wOBA 19 innings. Against righties, a .373 wOBA and 15 home runs in just under 100 innings. He's also pitched most of his games in Comerica, so this will be a bump down for Boyd. The Indians have some lefty mashers and they'll be right in the mix of things. Austin Jackson is a lefty specialist, so I'd expect him to be at the top of the order and be a fantastic player. The cast of regular character will take over there, with the likes of Francisco Lindor, Jose Ramirez, and Edwin Encarnacion. We do know this lineup is pretty spread out, however, so don't be afraid to take a bat or two lower in the order. I expect the Indians to put up some runs tonight and I doubt they are over 20% owned.
Main Stack – Edwin Encarnacion, Austin Jackson, Jose Ramirez, Francisco Lindor
Sneaky Stack – Jose Ramirez, Edwin Encarnacion, Jay Bruce, Francisco Lindor
Miami Marlins @ Nicholas Pivetta
Park – Citizens Bank Park
Implied Total – 4.40
I know the Marlins don't have the 2nd or even 3rd highest implied total on the board, but I like them a lot as a stack. The first reason is they have the perfect 4-man stack. Gordon, Yelich, Ozuna, and Stanton take up for most of the Marlins production and you don't really miss anything by fading the rest. They also face-off with Nicholas Pivetta, who's been horrible against righties with a .409 wOBA. That immediately puts Stanton and Ozuna at the top of my list. He hasn't been good against lefties, but a .319 isn't horrible either. Dee Gordon and Yelich both dominate righties and I like them both just as much as the others. I don't feel the need for a sneak stack with this lineup, as the main one won't be very popular. We're all watching Stanton and his path to 60, which he may get closer to tonight. Citizens Bank Park is a lot friendlier than Marlins Park and Stanton can probably bunt it out against Pivetta.
Main Stack – Dee Gordon, Giancarlo Stanton, Christian Yelich, Marcell Ozuna
Summary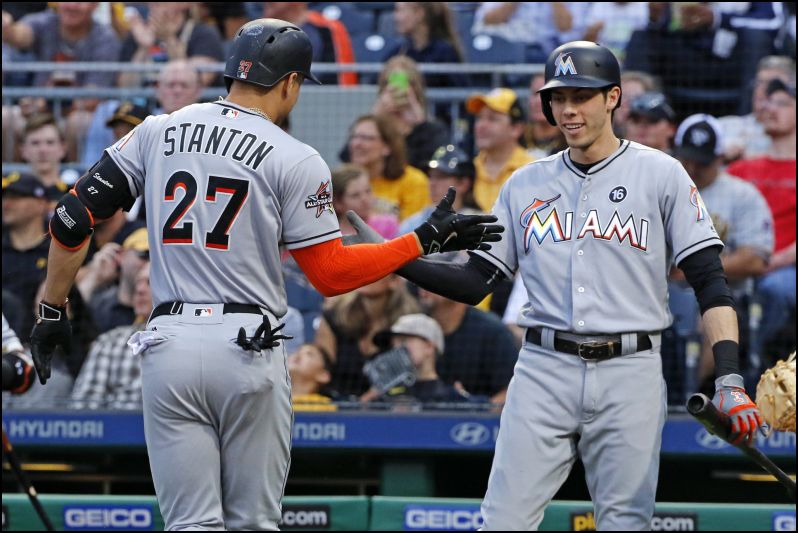 Article Name
MLB Daily Fantasy Baseball Lineup Stacks for September 12, 2017
Description
They also face-off with Nicholas Pivetta, who's been horrible against righties with a .409 wOBA. That immediately puts Stanton and Ozuna at the top of my list. He hasn't been good against lefties, but a .319 isn't horrible either?
Author
Publisher Name
Publisher Logo