*Austyn Varney*

MLB Daily Fantasy Baseball Playoffs – Tuesday, October 17, 2017
Put your favorite MLB daily fantasy baseball lineup stacks from the article below in our MLB Lineup Optimizer and hit calculate. You can let it fill in the rest of the spots for you or choose your personal favorites from the MLB Player Lab.

Houston Astros @ New York Yankees
Match-Up – Brad Peacock Vs Sonny Gray
Park – Yankee Stadium
Vegas – N/A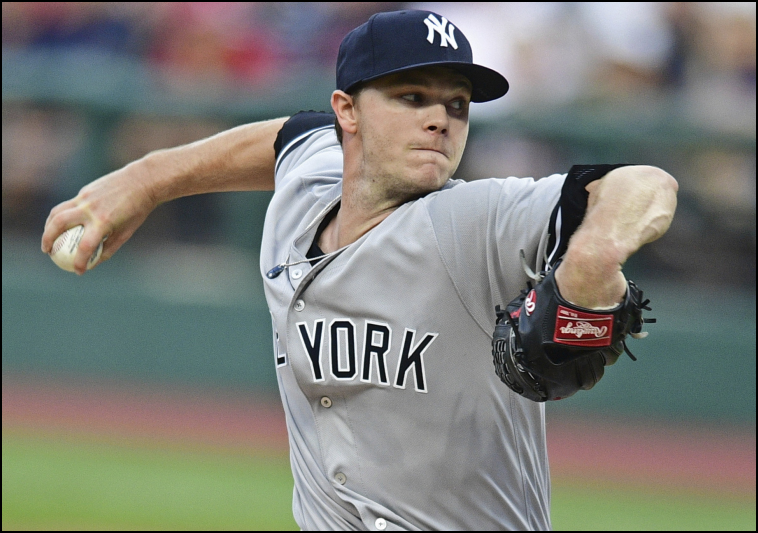 Pitchers
Lance McCullers Jr.
Brad Peacock was the projected starter here for a few days, but it looks like the Astros will make a last-second pivot to Lance McCullers. While McCullers is a much better pitcher at the peak of his game, we have no idea if he will be there. He's been injured and up and down all year long, but did hold a 2.67 xFIP and 11+ K/9 when he was on the mound. The Yankees took a game back last night and will look to even it up. They have the bombers in Judge/Sanchez, but the strikeouts make them well worth it. All in all, these 4 pitchers are in a somewhat comparable spot. None are safe and you have to look more at which offense you dislike. The Yankees are explosive as anyone, but their statistically the worst offense by a good margin on this slate. McCullers is a fine play in all formats that comes with the inherent playoff risk.
Sonny Gray
I would like to think I can admit when wrong, but maybe not. I made it a point a couple years back to bask Sonny Gray. It had more to do with an average pitcher like himself getting lucky in Oakland and being looked at as an ace. He then fell back to Earth for 2 years, so everything in the world was right. This year, however, he's returned with some fire. He's been effective against both sides of the plate with a .281 wOBA. He's striking out nearly 9 batters per 9 innings and walking just over 2. He's a good pitcher by all means and that young guy from Oakland striking out 6 and BABIP'ing teams to death is gone. The big problem comes in the form of the Astros offense. They are swinging a hot stick right now and have one of the more overall lethal lineups in the game. Gray is a stay away for me, but I get the K appeal and low ownership.
Hitters
Lance McCullers and Sonny Gray are 2 excellent pitchers. There's no getting around that. The problem is these offenses are nearly as good. On the Yankees side, I don't have much interest. As we've already touched on, Sanchez and Judge have immense upside and can put 2 in the seats on any given night. THe rest of the order is pretty volatile with a lot of strikeouts, but I could see getting into Didi Gregorious. He has hit righties to a .372 wOBA on the season and has transferred that to the playoffs quite well. Guys like Brett Gardner, Todd Frazier, and Greg Bird are fine, but they aren't guys you should be seeking out. I have a bit more interest in the Astros side. While Sony Gray is fine, this lineup is disgusting. Altuve and Correa are looking like the best duo in the league and both ae excellent cash game options with just 2 games. Josh Reddick and George Springer nail righties as well, so don't leave them off. I will likely be stacking the Astros tonight, so here's to hoping they get Sonny Gray.
Los Angeles Dodgers @ Chicago Cubs
Match-up – Yu Darvish Vs Kyle Hendricks
Park – Wrigley Field
Vegas – N/A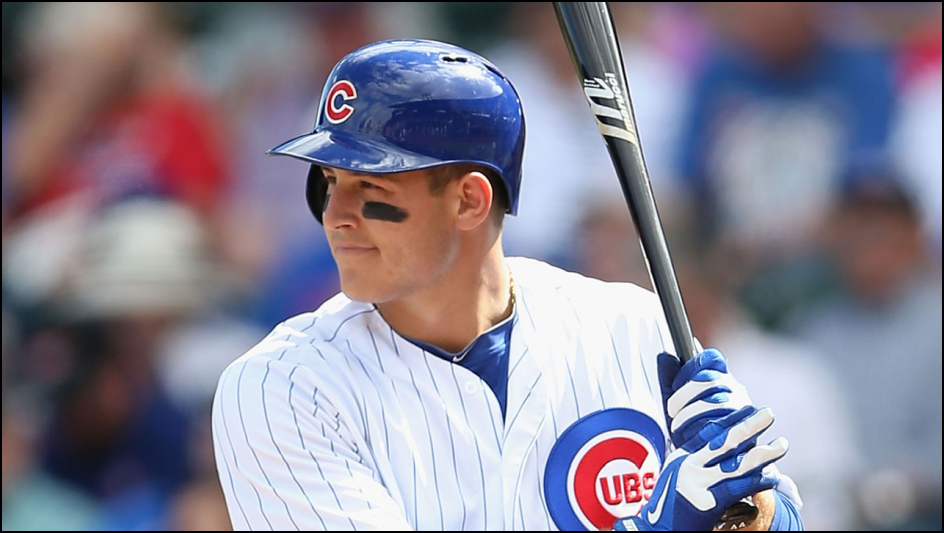 Pitchers
Yu Darvish
In my opinion, all 4 of these pitchers are very close together. On a set of games like this, any team can go off for no rhyme or reason. One bad pitch. One bad call. All it takes is 1 very volatile event to change the direction of the entire slate. It's the reason I haven't played cash games in the playoffs. It will often come down to a 1v1 or 2v2 matchup, which lowers any edge you may have had. On to Yu Darvish, I don't like him. Don't get me wrong, he's a top 10 pitcher in baseball. I just don't think the Cubs lie on their side and go down 3-0 at home. The lineup is obviously very capable and at home, ranked 3rd with a .332 wOBA against righties. Darvish is an excellent pitcher and if your stance is anti-Cubs, play him. He's in no more of a drastic spot than any of the other guys. He may end up being the most highly owned, too.
Kyle Hendricks
Kyle Hendricks is quietly one of the best pitchers in baseball. He doesn't strike many guys out and he doesn't get past 92, so nobody really pays attention. What he does do, however, is consistently shut down batters from both sides of the plate. He also has one of the best pickoff moves in baseball, which hinders the run a lot better than the other Cubs arms. Hendricks has allowed a .291 wOBA over the year while giving up just a putrid 24% hard contact rate. Now with that being said, this Dodgers lineup is just as lethal as the Cubs. They're swinging the bat well and I do like them h2h against Hendricks. Personally, McCullers and Hendricks are the 2 guys I will have exposure to. It's the 2 teams I think to get a W, so it wasn't tough to pull apart. All in all, every pitcher on this slate is very risky and every offense on this slate is very risky. Welcome, once again, to playoff baseball.
Hitters
At first glance, I think the Dodgers get a lot of attention in Wrigley tonight. Kyle Hendricks has a somewhat bad perception and the Dodgers are killing the baseball. As someone who will own a lot of Kyle Hendricks, I can't necessarily jump on board. However, I get it. Justin Turner and Cody Bellinger are no fun for righties and I assume Hendricks will have some trouble with both. The rest of the order is filled with guys who can do damage but will more often just piss off the pitcher with 8 pitch at-bats. Hendricks will be on a short leash and the Cubs bullpen is average, so take that into consideration as well. On the Cubs side, I like the usual suspects. Rizzo and Bryant are excessive but have the upside to take you to the promise land. I do think the Cubs get the victory here, so I'll be waiting for that lineup to come out and picking my spots. Good luck tonight and good luck in opening night NBA!