NBA Daily Fantasy Basketball Lineup Picks for 10/25/17
NBA Daily Fantasy Basketball Lineup Picks for 10/25/17
Point Guard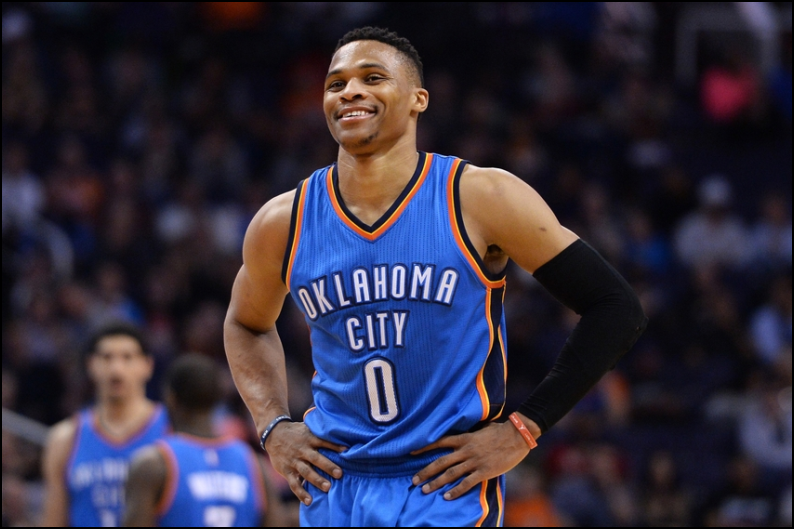 Russell Westbrook
FD $10,800 DK $11,400
If you're looking at Westbrook and trying to decide if he's in the same spot as last year, you're in the same boat as the rest of us. Personally, I don't think his stats will be AS crazy, but I do think he's still underpriced at this number. I look for Westbrook to put up around 60 FP on most nights. Tonight, he draws an elite match-up with the fast-paced Pacers. They have Darren Collison at point guard, who's all but a great defender. Westbrook will blow by him with ease and look at an interior full of guys like Domantas Sabonis, T.J. Leaf, and Al Jefferson. He should have his way in every facet of the game tonight and when you consider that the Pacers prefer to run, it's gravy. Westbrook is an elite play in all formats, but be cognizant that he is expensive and you'll be sacrificing later in spots you may not want to. My other favorite top PG is John Wall, who's just a bit cheaper and facing a similar Lakers squad. Don't be afraid of these high-end PG's tonight. At least one of them is going to go nuts.
Tyler Johnson
FD $4,200 DK $4,300
We enter the day with Hassan Whiteside out while Dion Waiters and Goran Dragic remain questionable. Tyler Johnson has been seeing big minutes with these guys in, so he'd be forced to get close to 40 if they both miss. This is a guy who just signed a $50 million dollar deal with the Heat a year ago, so he's going to get worked into the game plan as much as anyone. This isn't a punt play where you have to worry about the guy seeing the court. Anyway these injuries end up, Johnson will see between 30-40 minutes. The Spurs are still a good defensive team, but not nearly to the same degree as when Kawhi is on the floor. Johnson is a pure minutes and price play. The match-up isn't great, but it's doable.
Shooting Guard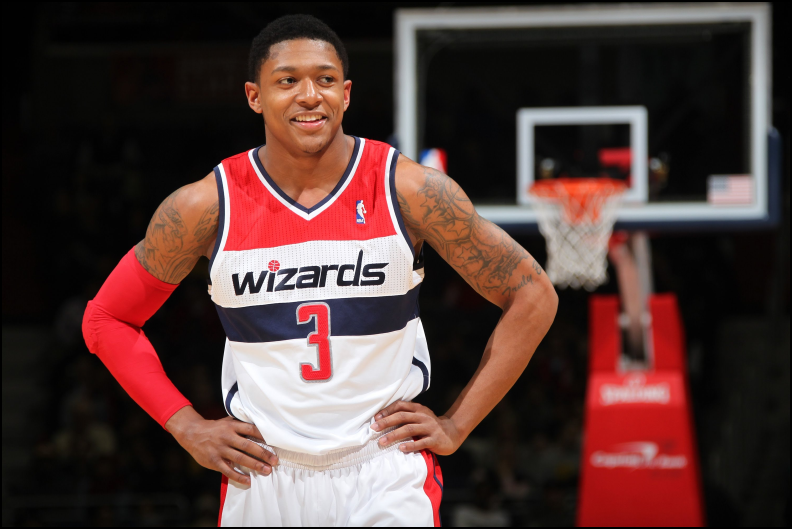 Avery Bradley
FD $5,300 DK $5,000
Stan Van Gundy has "taken fault" for the Pistons early struggles. Uh ya, I think so, Stan. When you pick up one of the best perimeter defenders in the league that can also shoot the 3 and rebound, you don't play him 20 minutes for no reason. Avery Bradley should NEVER see less than 34 minutes if the Pistons goal is to win. But no, he will let Stanley Johnson accumulate 0 fantasy points in 40 minutes for who knows what reason. Sorry for the rant, but let's hope it works. Bradley finally saw normal minutes last game and stunk. Sweet. Now his price is low and people will be off of him. The best of both worlds. If you think Bradley is just bad now, pick up my h2h's. He sees a match-up with the T-Wolves where his defense will be very necessary. If Van Gundy finds a way to leave Bradley off the court against Wiggins and Butler, I give up on Stan the man for good. If Bradley sees the floor like normal, pencil in 6x value at $5k with the upside for much more.
Bradley Beal
FD $8,000 DK $7,300
Bradley Beal is one of the guys in the NBA that is truly fun to watch. He doesn't flop. He doesn't exaggerate or whimper over screens and throw his hands in 84 directions. He plays solid basketball on both sides of the floor. He was a top 4 3-point shooter in 2016 to combo with the Wizards effectiveness against opposing SG's. Beal is one of the best SG's in the game and sees a phenomenal match-up with the fast-pace Lake show. Beal has been over 40 in 2 of his first 3 contests and sees his best match-up yet. With a 231 over/under, Beal will demolish value as long as he sees 4 quarters of action. Vegas doesn't expect it to be much of a blowout, so you can't fade for that reason when these guys are projected so high. Shooting guard has some options, but Beal won't be popular and has a great shot at putting up 45 in the late night hammer. 
Small Forward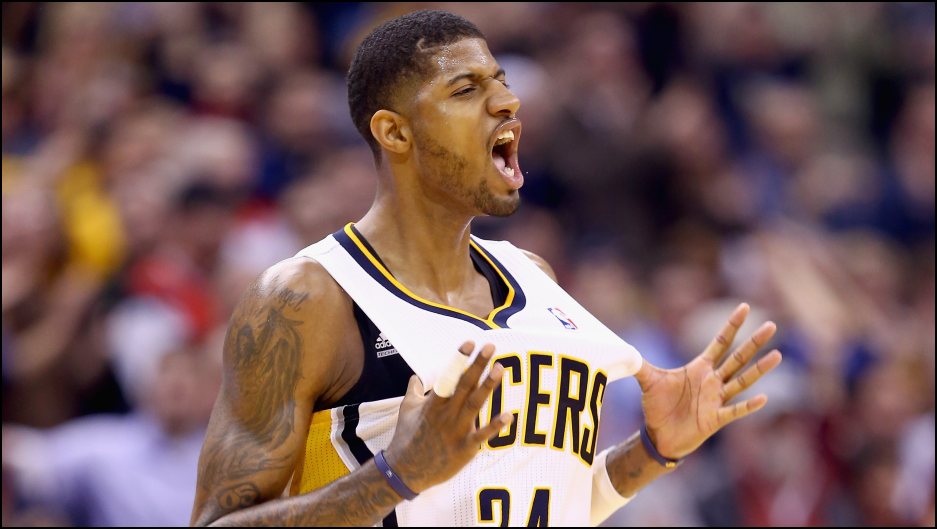 Brandon Ingram
FD $5,100 DK $5,200
Brandon Ingram joins Bradley Beal as one of the guys in the NBA that's fun to watch. The only problem is you never know if he's going to be in the game. The Lakers rotations are always weird, but it looks like Walton is focused on getting Ingram over 28, at least. He is an FP per minute monster when on the floor and gives you some solid savings from similar guys a bit higher. The Wizards play just as fast as the Lakers, if not faster, and Kelly Oubre Jr. is no shutdown defender. This is also the same game we just touched on with the 231 over/under, so there's never anything wrong with stacking that total. Ingram gives you a good amount of safety with an unknown ceiling. Expect this guy to have a couple games this year that blow people away. From the looks of my teams right now, let's hope that's tonight.
Paul George
FD $8,700 DK $8,000
I'd be careful to call this a "grudge match" or anything of the sort, but put yourself in his situation. For Paul George, this is one of the most important games of the season. For everyone else, it's a game against a crappy Eastern Conference team in October. For that reason, look for George to get it working early and often. The Pacers don't really have an SF, so they'll toss a combo of Bogan Bogdanovich and Lance Stephenson at him.  Good luck. Paul George is also still in his prime, so let's not look at him as such a clear cut 2nd option. He's definitely a cut behind Russ, but most 2nd options aren't putting up 50 FP a night. Play George if you have the salary and get the 40-60 safe fantasy points. 
Power Forward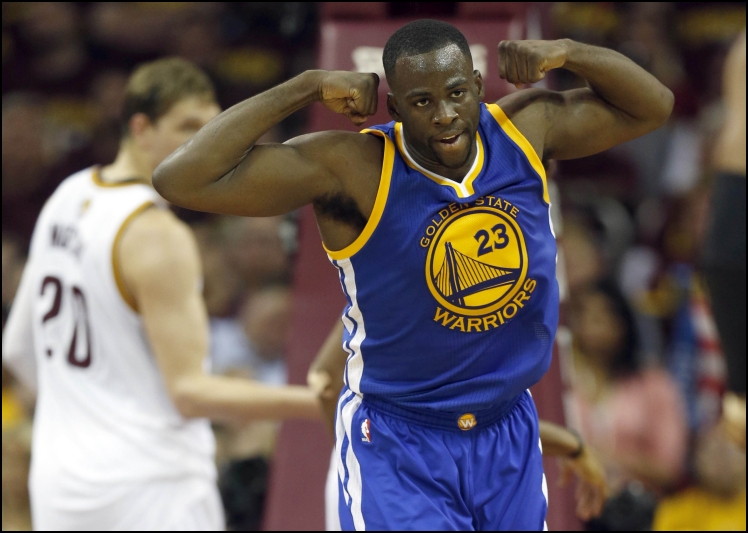 Draymond Green
FD $7,800 DK $7,200
Draymond has yet to have a big game, which I love. Unless the narrative is that he's now a bad basketball player, there is no argument as to why he's a bad play. He's facing a Raptors interior that will likely be without Jonas Valunciunas. That leaves a bunch of young PF's and C's with no experience to face off against Draymond Green, who is lethal from any spot on the court. He has the ability to go for 60 FP by stuffing the stat sheet, as long as the game stays close. He can also have an average Draymond game with 20 points, 8 board, 8 assists and a solid 50 fantasy points. This match-up with the Raptors won't stand out to the public with more eye-catching games like Hou-Phi and Was-Lal. I'm not sure who they plan to put on Green, but they will definitely struggle. He's a match-up problem for every team, but they should struggle to a much different degree. I guess Serge Ibaka will do his best as he has a pretty good defensive reputation, but it's not for facing guys like Draymond. He is good against back to the basket PF's. Not guys who do everything from everywhere. I hate Draymond Green as much as the next guy, but have to admit when the guy is in a good spot. I'll have exposure to him over Simmons in a lot of tournaments. The % owned difference will be hilarious.
James Johnson and Kelly Olynyk
FD $6,500 – $5,500 DK $6,100 – $5,600
This, like Tyler Johnson, is a pure opportunity play. With Hassan Whiteside already ruled out, the Heat will be forced into some size against the Spurs. This will give both Kelly Olynyk and James Johnson around 30-35 minutes. They are both well over 1 FP/minute so far this year and it's pretty consistent with 2016. Olynyk is a bit risky by nature(3-point shooter), but the opportunity will be there against guys like Pau Gasol and LMA. As for me, I'll have exposure to both. I'm not a big fan of the 195 over/under, but as long as it keeps the crowds away, it's fine. The Spurs play slow and so do the Heat, but these guys are just too cheap and seeing extended minutes at good positions. LMA and Gasol are also bad defenders, so it's not like old Spurs team. The only real worry is the snail pace without Kawhi. Both Johnson and Olynyk are in play across the board. Keep out for news on who I'll start against a bigger Spurs squad.
Center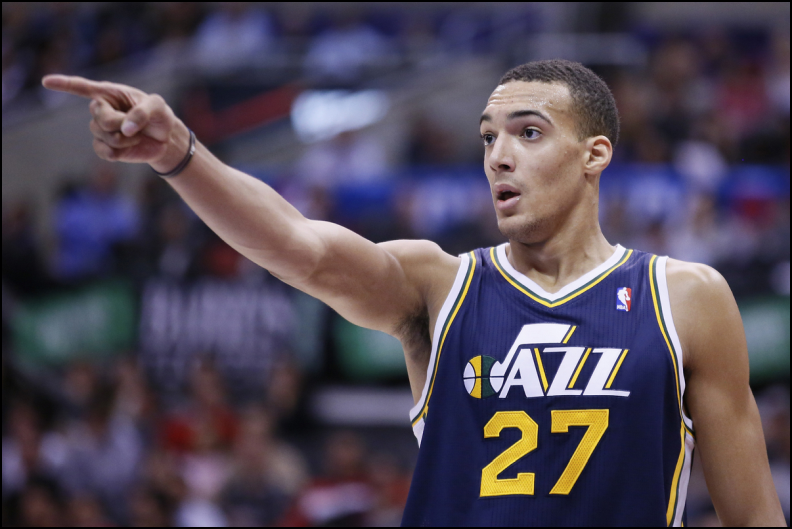 Rudy Gobert
FD $8,500 DK $7,500
The Suns play fast, and while that doesn't help most centers this size, Gobert is amazing in it. He loves running the floor as it results in an abundance of blocks, putbacks, and transition dunks. The Jazz don't typically run very much, so they see a huge uptick in production and projection when they do. He'll individually face off with Tyson Chandler and Alex Len, who are both pretty good defenders. The thing is it doesn't really matter. Gobert doesn't score 1-on-1. He gets his numbers from everyone else screwing up. He's a bit too cheap on both sites and it could cause him to gain some ownership, but there are a lot of good options at center, so maybe not.
Steven Adams
FD $6,900 DK $5,800
It looks like Myles Turner will be out once again and it opens the door up for Steven Adams. Adams has 40 fantasy points in 2 of his last 3 games and sees his best match-up yet. The Pacers, who play very fast, are also missing the only big guy that can guard anyone. Domantas Sabonis will have no chance at banging with Adams and you can pencil in the double-double right now. We've touched on a few of these Thunder guys and it has a lot to do with pace. The Pacers are extremely fast and have no problem shooting with 16 on the shot clock. They also give up a ton of FP to everyone besides the SG position. Take advantage of the high total and opportunity here.