NBA Daily Fantasy Basketball Lineup Picks for 1/3/18 – Value Plays
*Mike Barner*
NBA Daily Fantasy Basketball Lineup Picks for 1/3/18 – Value Plays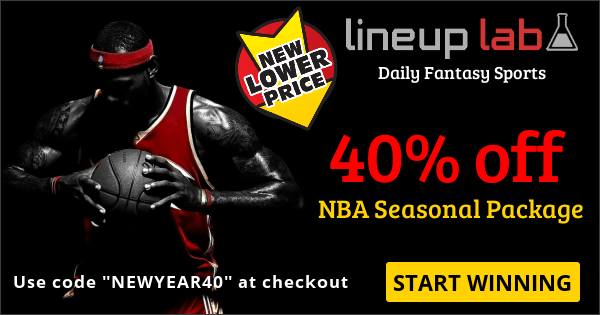 Use Code "NEWYEAR40" at checkout for 30% off Seasonal Package
POINT GUARDS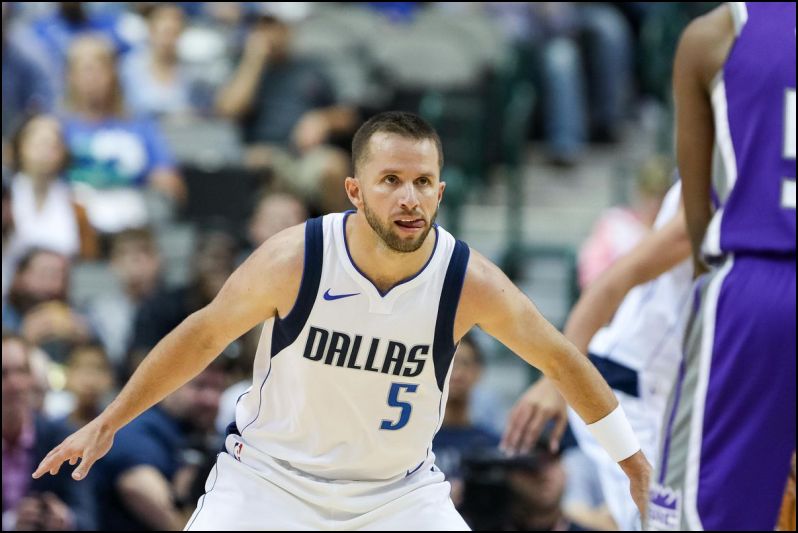 J.J. Barea, DAL vs. GS
FanDuel = $5,600
DraftKings = $5,100
Barea is playing well right now, averaging 13.0 points, 8.6 assists, 1.0 steal and 1.8 three-pointers over his last five games. Although he hasn't played more than 29 minutes in any of those games, he's still provided value because his 25.6% usage rate is inside the top-4o in the league. The Warriors play at the fifth-fastest pace (102.3 possessions per game) in the league, so look for Barea to have an opportunity to provide value again at this reasonable price.
Jarrett Jack, NY at WAS
FanDuel = $4,700
DraftKings = $4,300
Jack is not a flashy option, but we're not looking for flashy at this price. One of the keys to look for in a cheap option is reliable playing time. Jack gets just that as he continues to start for the Knicks, averaging 26 minutes per game this season. He's playing well right now, scoring at least 20 points on both FanDuel and DraftKings in each of his last four games. Though Frank Ntilikina is making strides in his rookie season, Jack is still getting enough minutes to be a viable option Wednesday.
SHOOTING GUARDS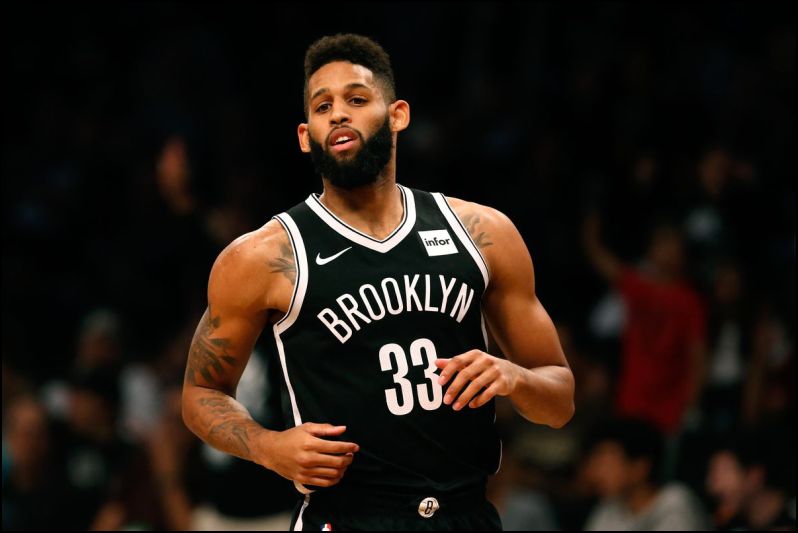 Allen Crabbe, BKN vs. MIN
FanDuel = $5,300
DraftKings = $4,400
The Nets have been bitten by the injury bug and things could be even worse Wednesday with Caris LeVert (groin) listed as doubtful and DeMarre Carroll (rib) listed as questionable. Crabbe is already averaging 29 minutes per game this season but could be counted on for heavy minutes if both LeVert and Carroll sit out this game. Even if one of them is able to play, Crabbe still has value, averaging 11.0 points, 4.6 rebounds and 2.1 three-pointers over his last nine games. Of note, Crabbe is only shooting guard eligible on DraftKings. He is listed at small forward on FanDuel.
Malcolm Brogdon, MIL vs. IND
FanDuel = $4,800
DraftKings = $4,800
The Bucks and coach Jason Kidd can throw out some strange rotations at times, but Brogdon has still managed to play at least 30 minutes in seven of his last nine games. He averaged 13.2 points, 3.9 rebounds, 2.6 assists, 1.0 steal and 1.2 three-pointers over those nine games, which is valuable at this price. The Pacers will be depleted at guard with Victor Oladipo (knee) out again, so Brogdon could thrive against a thin second unit. The price is right to take a chance on him in this game.
SMALL FORWARDS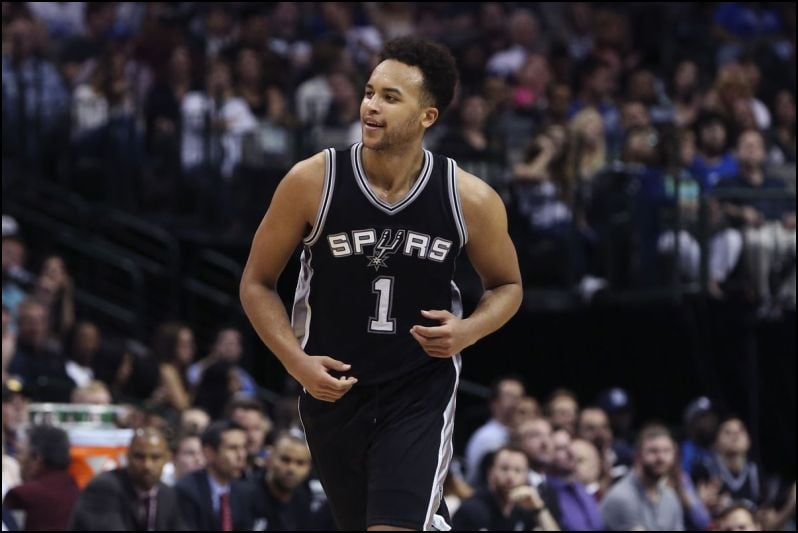 Kyle Anderson, SA at PHI
FanDuel = $4,900
DraftKings = $5,300
Anderson was solid filling in for the injured Kawhi Leonard to start the season but has seen his playing time and scoring opportunities decrease since his return. That might not be an issue Wednesday as not only is Leonard likely to rest on the second night of a back-to-back, but Danny Green (groin) might not play either. Anderson has played at least 30 minutes in a game eight times this season, averaging 9.8 points, 6.8 rebounds, 4.5 assists and 1.5 steals in those games. An added bonus is that he gets to face the Sixers, who play at the second-fastest pace (103.3) in the league. The stars may be aligning for Anderson in this contest.
Joe Harris, BKN vs. MIN
FanDuel = $3,600
DraftKings = $3,900
Harris has been a valuable member of the Nets bench this season, averaging career-highs in points (9.8), rebounds (2.9), assists (1.4) and three-pointers (1.9) per game. The problem is he only gets limited playing time, averaging 24 minutes per contest. If LeVert and/or Carroll are unable to play Wednesday, Harris would likely be one of the main beneficiaries of their minutes.  Keep an eye on their status throughout the day and get Harris into your lineup if they can't go.
POWER FORWARDS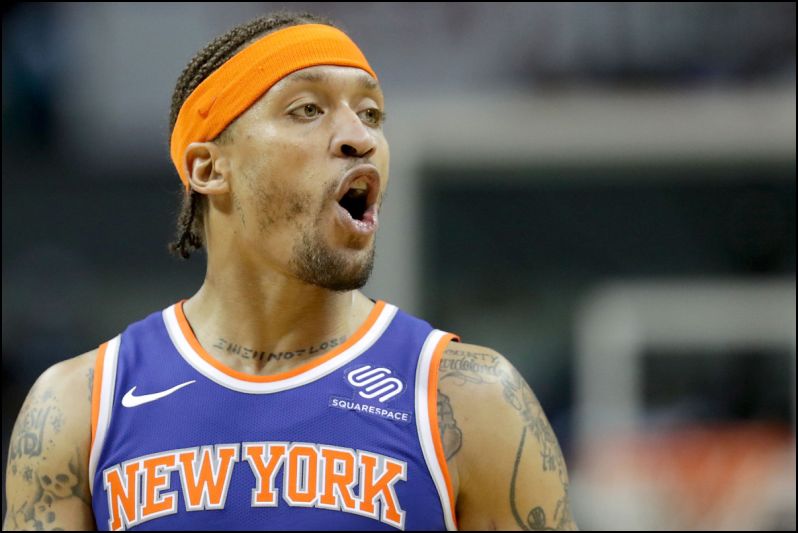 Michael Beasley, NY vs. WAS
FanDuel = $5,300
DraftKings = $4,800
Beasley can explode offensively any given night and has done so of late, scoring at least 18 points in five of his last nine games. He's only averaging 18 minutes per game this season but has averaged 25 minutes over those nine games. He's going to be productive more often than not when given extended playing time because his 29.2% usage rate is second-best on the team. The Knicks score the tenth-fewest points per game (103.3) in the league, so they need Beasley's offense. Don't be surprised if he gets another opportunity to provide value Wednesday.
Marquese Chriss, PHO at DEN
FanDuel = $5,000
DraftKings = $4,600
The Suns have been one of the most frustrating teams in the league this season when it comes to their frontcourt rotations, especially at center. They appear to have finally started to settle things down, holding out Greg Monroe for each of the last five games. Chriss has thrived at power forward over those five games, averaging 12.2 points, 8.2 rebounds and 1.8 blocks in 27 minutes per game. He gets a nice matchup Wednesday as the Nuggets allow the eighth-most points per game on FanDuel and the ninth-most points per game on DraftKings to opposing power forwards. As long as the minutes are there again, he could be one of the better value plays of the night.
CENTERS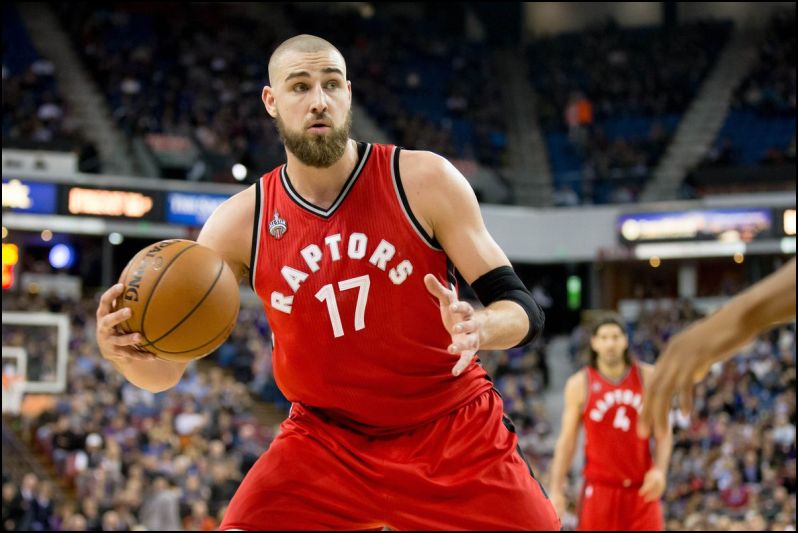 Jonas Valanciunas, TOR at CHI
FanDuel = $5,000
DraftKings = $4,900
Valanciunas is a tricky option in DFS because he just doesn't get consistent playing time. He needs everything to fall right in a matchup to provide value, which is the case Wednesday. Valanciunas has dominated the Bulls this season, averaging 22.0 points and 12.5 rebounds in their first two games. The key was he played at least 24 minutes in both contests. He should get added minutes matching up against Robin Lopez, making him an excellent option for your entry.
Richaun Holmes, PHI vs. SA
FanDuel = $4,100
DraftKings = $4,800
Sixers center Joel Embiid (hand) is listed as doubtful Wednesday, leaving Holmes with an opportunity for added playing time. The Sixers are always cautious with Embiid, which is not good for his chances of playing in this game. In the last seven games Embiid has missed, Holmes has averaged 11.6 points and 6.0 rebounds per contest. The Spurs have a lot of size up front, so expect the Sixers to lean heavily on Holmes if Embiid doesn't suit up. While I prefer to go with Valanciunas, Holmes is also a viable cheap option at center.