*Mike Barner — @rotomikebarner*
Monday might not be the busiest day in the NBA with just seven games, but there are plenty of the top teams in action. It makes for some interesting choices in DFS, so let's examine a couple of cheap players at each position who could provide value. Don't forget to sign up for our Newsletter and try our Playerlab tool, where you can filter the stats that matter the most and help build a winning entry on FanDuel and DraftKings.
POINT GUARDS
J.J. Barea, DAL at OKC
FanDuel = $4,600
DraftKings = $4,600
The Mavericks and Thunder just played each other Sunday, a contest in which Barea scored six points to go along with 10 assists and one steal across 21 minutes. Despite receiving limited playing time off of the bench this year, Barea has still been able to average 11.4 points and 5.7 assists per game, overall. His 27.8 percent usage rate has been one of the main reasons for his offensive success and makes him a viable target once again Monday.
Tyus Jones, MIN at NO
FanDuel = $4,500
DraftKings = $5,000
Jeff Teague (ankle) and Derrick Rose (ankle) were both unable to play Sunday against the Heat, which opened up a starting role for Jones. He provided excellent all-around production, scoring 12 points to go along with four rebounds, five assists, and five steals across 36 minutes. If Teague and Rose can't play again Monday, Jones could in line for another great game against a Pelicans squad that plays at the fifth-fastest pace (103.5 possessions per game) in the league.
SHOOTING GUARDS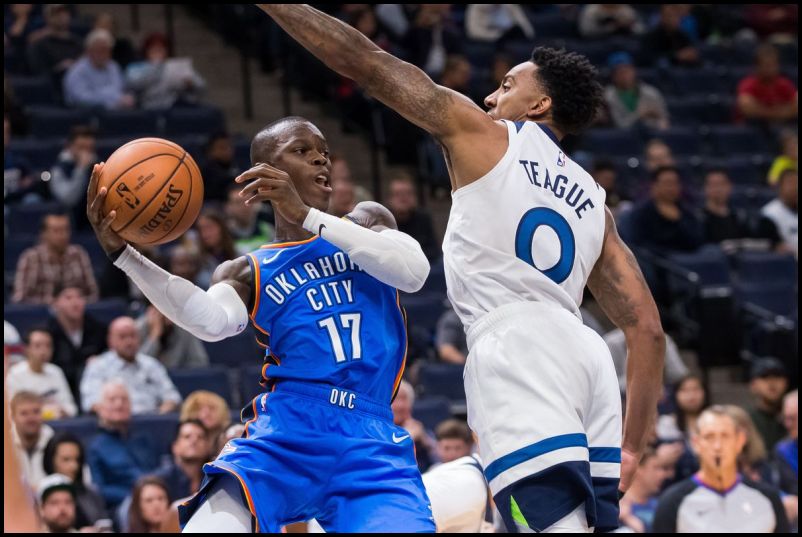 Dennis Schroder, OKC vs. DAL
FanDuel = $5,800
DraftKings = $5,400
The Thunder still don't have a great bench, but the addition of Schroder has been a big reason why they are off to a 22-13 start. His numbers are down compared to last year when he was with the Hawks, but that was to be expected considering he's now playing alongside Russell Westbrook and Paul George. However, he's still averaging 16.2 points, 3.9 rebounds, 4.6 assists and 1.1 steals per game, making him someone to consider at his reasonable price on both sites.
Austin Rivers, HOU vs. MEM
FanDuel = $3,800
DraftKings = $4,900
It's will be slim pickings for the Rockets backcourt Monday with Chris Paul (hamstring) and Eric Gordon (knee) both sidelined. Rivers hasn't been with the team long, but he's expected to start in this contest. He's averaged 10 points, 3.7 rebounds and 3.7 assists across three games with the Rockets and could be an excellent value play in DFS, especially considering his price on FanDuel.
SMALL FORWARDS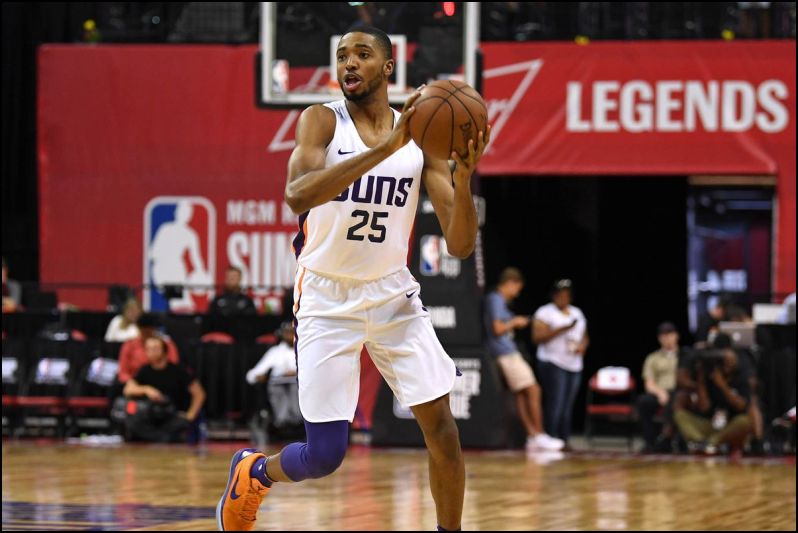 Mikal Bridges, PHO vs. GS
FanDuel = $4,700
DraftKings = $4,200
The Suns initially brought Bridges off of the bench this year, but he's started each of their last 20 games. The staring role has brought a significant increase in playing time for Bridges, who has averaged 33 minutes across his last 15 games. One of his key contributions has come on the defensive end with him averaging 1.6 steals across that 15-game stretch. Even though he's not much of a scorer, his overall contributions still make him a viable option Monday against a Warriors team that plays at the 10th-fastest pace (101.7).
Kelly Oubre Jr., PHO vs. GS
FanDuel = $4,200
DraftKings = $4,300
Oubre has put up a couple of offensive clunkers, scoring a combined eight points in his last two games. The good news is that he continued to chip in defensive stats despite his scoring troubles, totaling two steals and three blocks in those contests. He has scored at least 13 points in three of six games since joining the Suns, so don't read too much into his recent poor play. His price is low enough on both sites that it might be worth taking a chance on him having a bounce-back performance.
POWER FORWARDS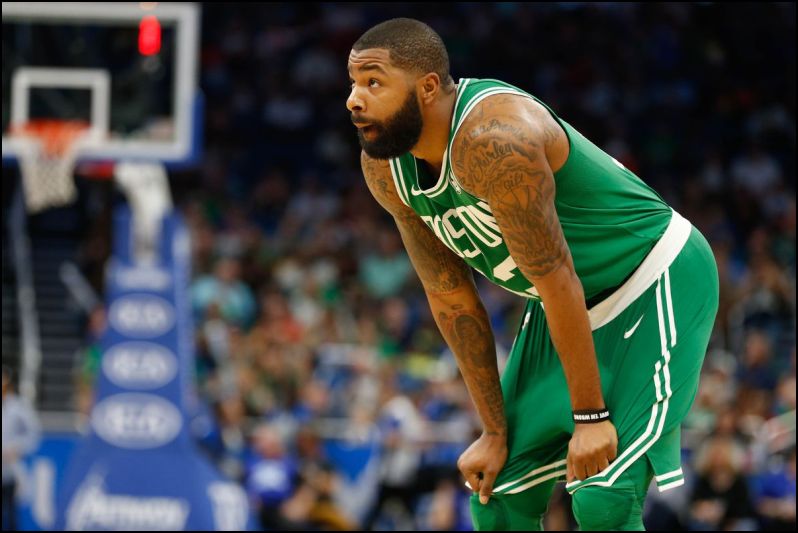 Marcus Morris, BOS at SA
FanDuel = $6,000
DraftKings = $5,800
The Celtics have significant depth, which has limited the fantasy value of some of their players. However, Morris hasn't seen a decline in production with everyone finally healthy. In fact, he's having one of the best seasons of his career, averaging 15.4 points and 6.2 rebounds a game. His 21.2 percent usage rate is actually fourth-highest on the team, which is encouraging for his value moving forward. The Spurs struggle to defend opposing power forwards, so don't be surprised if Morris finishes with a juicy stat line Monday.
Jerami Grant, OKC vs. DAL
FanDuel = $5,800
DraftKings = $5,200
Grant is finally getting his chance to shine this season, averaging 31 minutes a game. He doesn't get a ton of scoring opportunities, but he's still averaging 12.3 points per game based on his increased playing time and 52.5 percent shooting from the field. The Thunder play at the fourth-fastest pace (103.5) in the league, which also helps with regards to Grant's production. Morris has the higher upside of the two, but Grant is also worth considering if you want to use even less of your budget at power forward.
CENTERS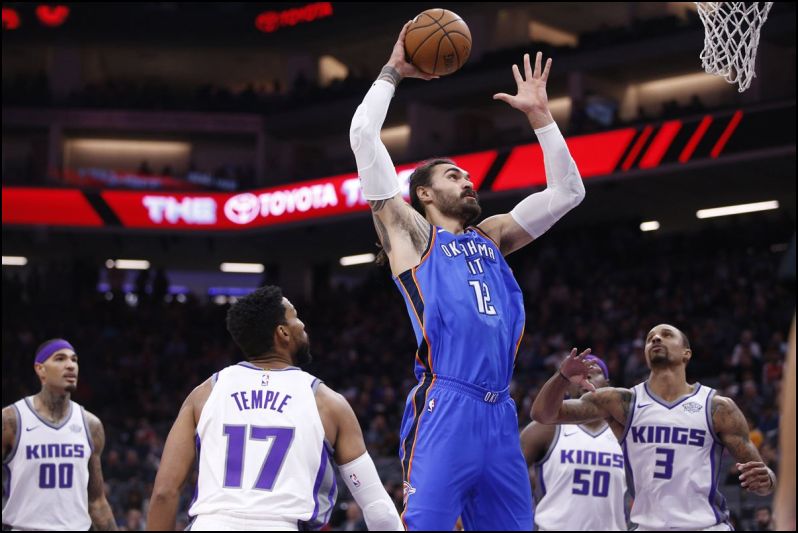 Steven Adams, OKC vs. DAL
FanDuel = $6,800
DraftKings = $7,000
Adams had a quiet outing against the Mavericks on Sunday, scoring eight points to go along with nine rebounds and two steals. He only attempted five shots, which tied for his fewest in a game this season. He has one of the highest minute's floors of anyone at the center position, so don't worry too much about one off night. In fact, the first time these two teams played each other this season, Adams thrived with 20 points and 13 rebounds.
Kevon Looney, GS at PHO
FanDuel = $4,200
DraftKings = $3,700
DeMarcus Cousins (Achilles) is inching his way towards a return, and when he does, Looney is likely to lose some playing time. Looney has actually done a nice job stepping into the starting lineup and has even averaged 9.2 points and 7.2 rebounds across his last five games. With all of the Suns' defensive deficiencies, this could be a spot to deploy Looney if you want to go the extremely cheap route at center.
Author Bio: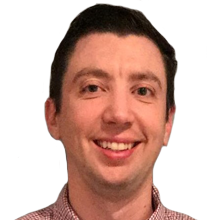 Mike has been covering fantasy sports since 2007, joining Lineup Lab in 2017. An avid player of both season-long fantasy leagues and DFS, Mike's work has appeared on numerous sites, including RotoWire, SportsLine and Sports Illustrated. He's also been featured on ESPN Radio and DraftKings' nightly show, The Sweat.